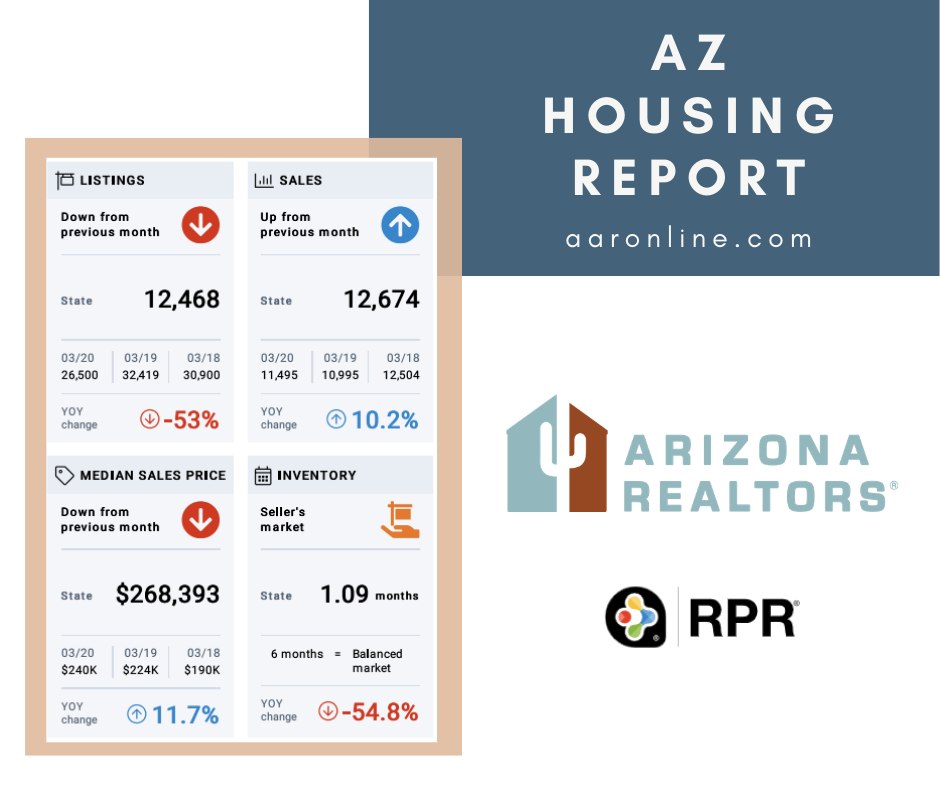 ---
ARIZONA REALTORS® was the first state association to gain access to these reports through cooperation with all of Arizona's MLS boards. NAR will use this as a resource for policy and advocacy activities before Congress.
The up-to-date, targeted information will allow NAR staff, FPCs and ARIZONA REALTORS® staff to provide real-time examples of market activity, helping to enhance NAR and ARIZONA REALTORS® policy positions and priorities.
Although the targeted audience are members of the House, Senate and their staff, the report is also a great resource for our members. Click below to get a PDF copy of our most current Monthly Housing Report. PLEASE NOTE, THE LISTING AND SALES TOTALS ARE ONLY FOR RESIDENTIAL MLS TYPE.
---