Home
»
Professional and Business Development
Professional and Business Development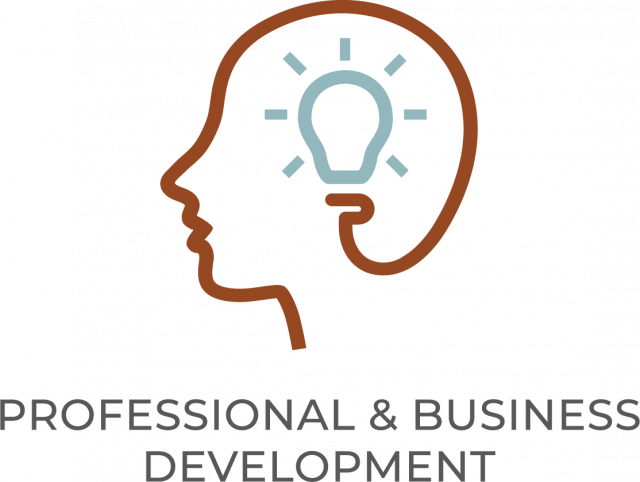 The Professional & Business Development Committee (PBD) provides tools to assist members and associations to be the best prepared and perform to the highest standards. The committee oversees education activities like the GRI program, Leadership Development (LTA), Broker University (seminars geared for brokers/managers), MRE Society and remote educational sessions across Arizona.

Major events include the Arizona REALTORS® Convention, Leadership Conference and the Industry Partners Conference — which brings together fellow finance and closing professionals for discussion and education.
---
Discover leadership development training resources and how you can serve with the state and national associations.
Learn More »
NAR requires all members to complete a Code of Ethics training every three years. The next deadline is December 31, 2024.
Learn More »
Check out these two program to improve your skills as a broker or manager.
---
The Arizona REALTORS® Education Achievement program was created for members to recognize their commitment to go above and beyond in improving service to their buyers and sellers through professional development.
The Arizona REALTORS® Education Through our the R.I.S.E. (REALTORS® Inspiring Service Excellence) Honor Roll program, we want to celebrate and spotlight professionalism as it occurs, recognizing members who have gone above and beyond by taking their peer interactions from ordinary to extraordinary.
The Excellence in Education Award is named in honor of Frank Dickens, an Arizona instructor and REALTOR® who had a passion for quality education that focused on the application of the content and engaging delivery methods. This award will recognize an instructor who teaches for the Arizona REALTORS and who exhibits passion for teaching and sharing knowledge through exceptional teaching skills.
Check this out – links to NAR Field guides as well as video series featuring experienced & seasoned REALTORS® who share their advice for success in this Start Smart series. Select from these videos to get started and achieve greater success in real estate.
Learn More »
Questions about your license? You'll find everything you need to know about obtaining and renewing your license as well as additional resources to help you stay at the top of your game.
Learn More »