Home
»
REALTORS® of Arizona PAC
The REALTORS® of Arizona Political Action Committee (RAPAC) is a member-sponsored effort organized to financially support candidates running for local, state and federal office whose position on real estate regulation and a free-market business environment most closely represent the initiatives of the Arizona REALTORS®. RAPAC contributes to and channels resources into races that will have the most impact on the real estate industry. RAPAC is a voluntary, non-profit political action committee and operates independently of any political party.
RAPAC is a vital part of the Arizona REALTORS® Government Affairs program — a program that includes professional lobbying, legislative analysis, grassroots contacts, and long-term political relationships. RAPAC strives to educate city council members, legislators and members of congress about our industry and guarantees that no decision is made that will affect our industry, good or bad, until our voice is heard.
---
---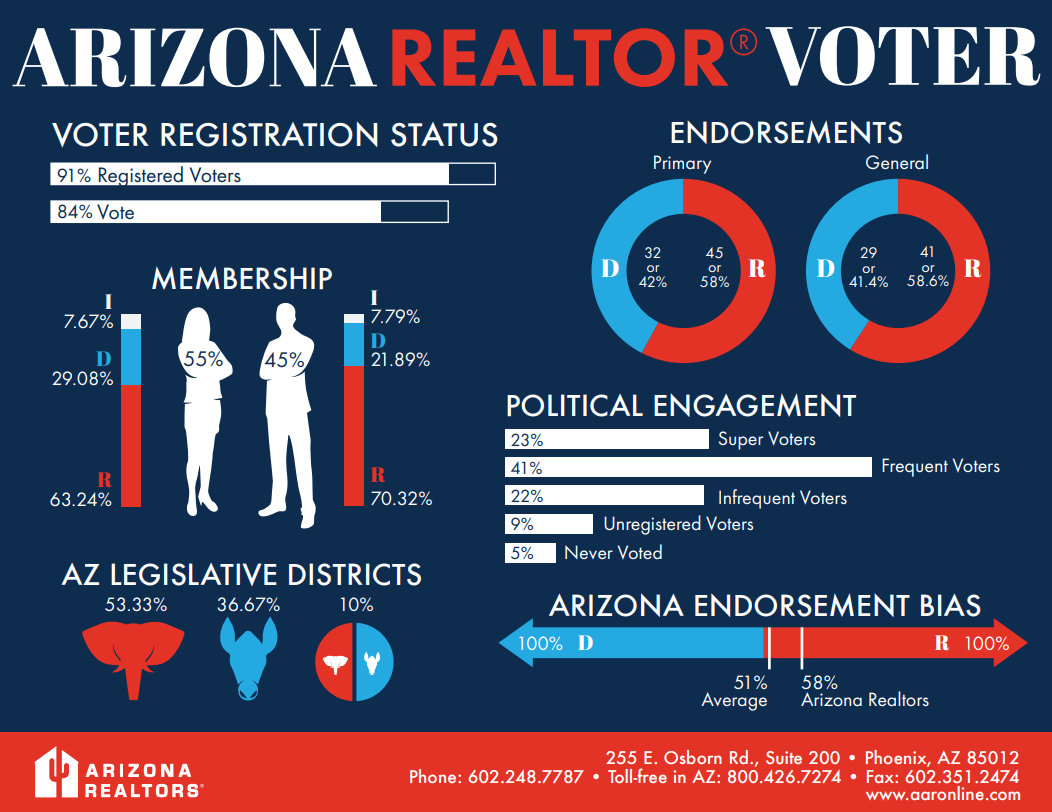 The RAPAC Investment Levels Pyramid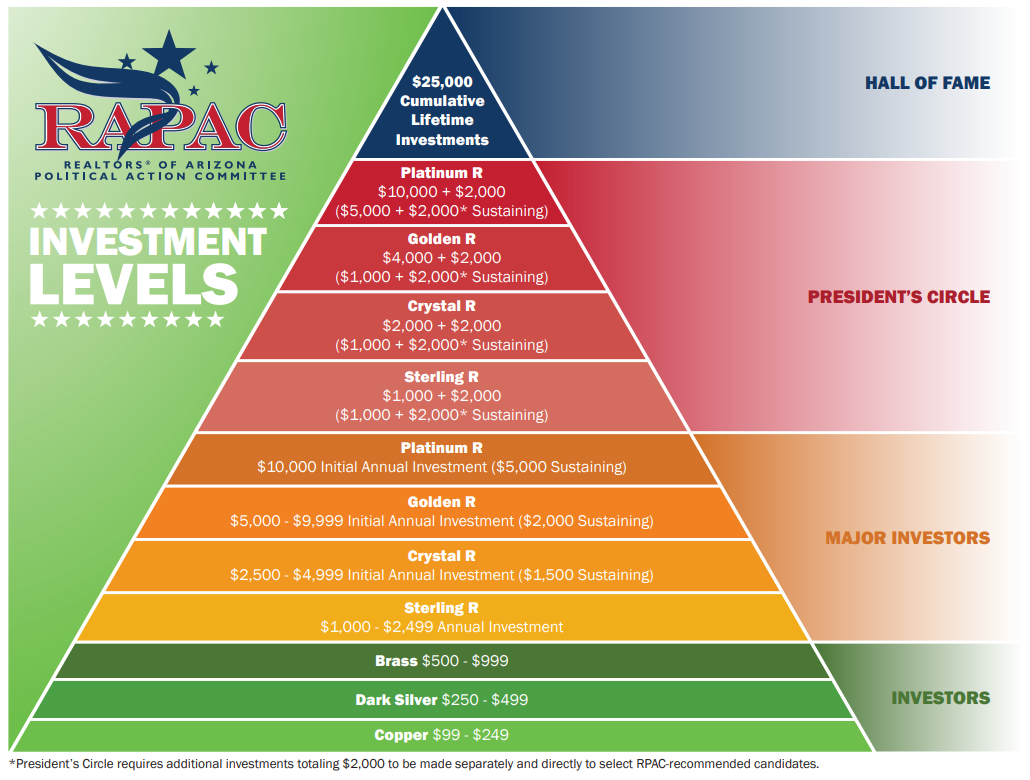 RAPAC Political Funds Request Forms
RAPAC Fundraising Materials
RAPAC Processing FAQ's
Did You Know?
RAPAC Articles