Home
»
REALTORS® of Arizona PAC
Member Investment Lookup Tool
The REALTORS® of Arizona Political Action Committee (RAPAC) is a member-sponsored effort organized to financially support candidates running for local, state and federal office whose position on real estate regulation and a free-market business environment most closely represent the initiatives of the Arizona REALTORS®. RAPAC contributes to and channels resources into races that will have the most impact on the real estate industry. RAPAC is a voluntary, non-profit political action committee and operates independently of any political party.
RAPAC is a vital part of the Arizona REALTORS® Government Affairs program — a program that includes professional lobbying, legislative analysis, grassroots contacts, and long-term political relationships. RAPAC strives to educate city council members, legislators and members of congress about our industry and guarantees that no decision is made that will affect our industry, good or bad, until our voice is heard.
RAPAC Major Investor Installment Forms
The Arizona REALTORS® now offer an installment plan for members who wish to break up their RAPAC investments at the Major Investor levels below (Sterling R and above) opposed to having to pay the full amount all at once. This allows Major Investor goals to be much more manageable and gives members the opportunity to help reach their desired level through raffles, auctions, and other RAPAC events.
This is also the ONLY way for members to receive NAR Major Investor early recognition – meaning they will receive the benefits of being a major investor (NAR benefits) before paying the full investment amount. These criteria must be met to receive early recognition.
The member completes an Arizona REALTORS® Investment Installment Form authorizing regular installments to be charged to the member's credit card, committing to payments and a schedule, which if met, will result in the member achieving the status of a NAR Major Investor;
The member makes payments equaling thirty percent of the NAR Major Investor recognition level;
The member makes payments directly to AAR and agrees to make the final payment no later than November 30 of that year
For any questions regarding the RAPAC Major Investor Installment Form please contact Arizona REALTORS® REALTOR® Party Director, Tim Beaubien: 602-248-7787 ext. 1457, tim@aaronline.com. To view and complete the RAPAC Major Investor Installment Form please click the link below.
---
---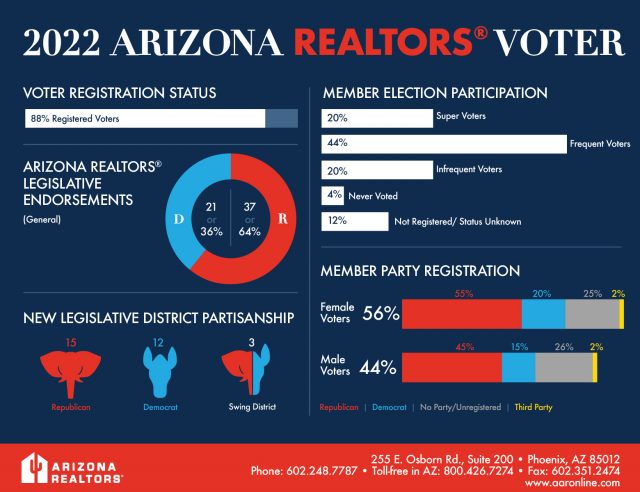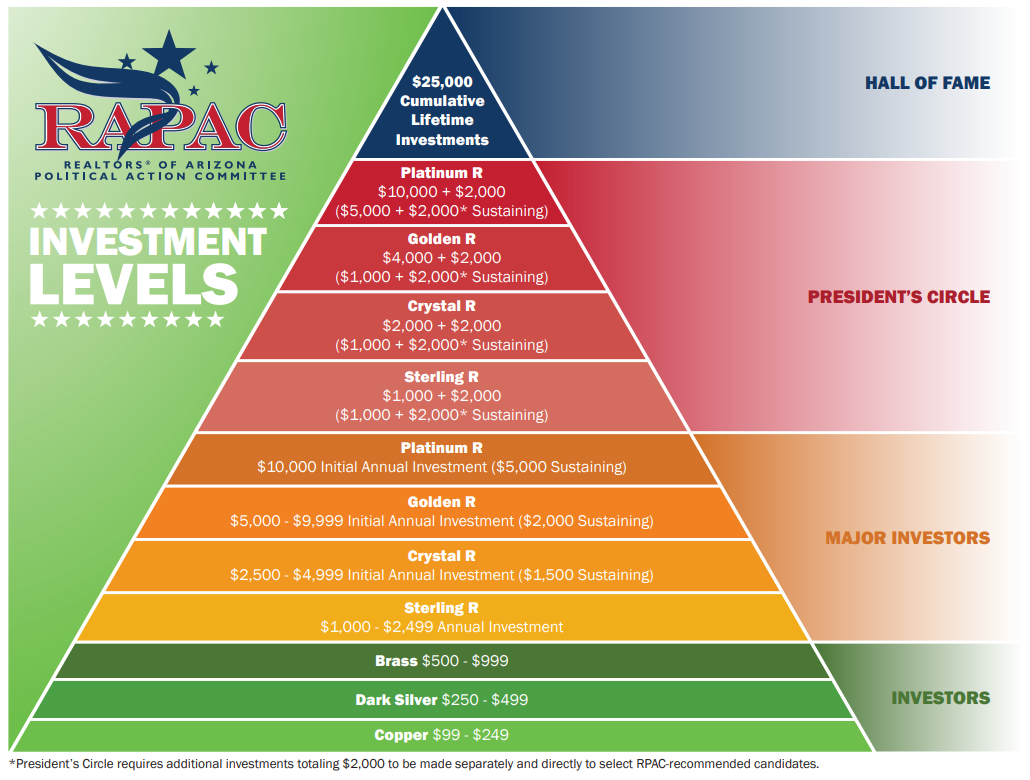 ---
---
RAPAC Political Funds Request Forms
RAPAC Fundraising Materials
RAPAC Processing FAQ's
Did You Know?
RAPAC Articles