Home
»
Legislative and Political Affairs
Legislative and Political Affairs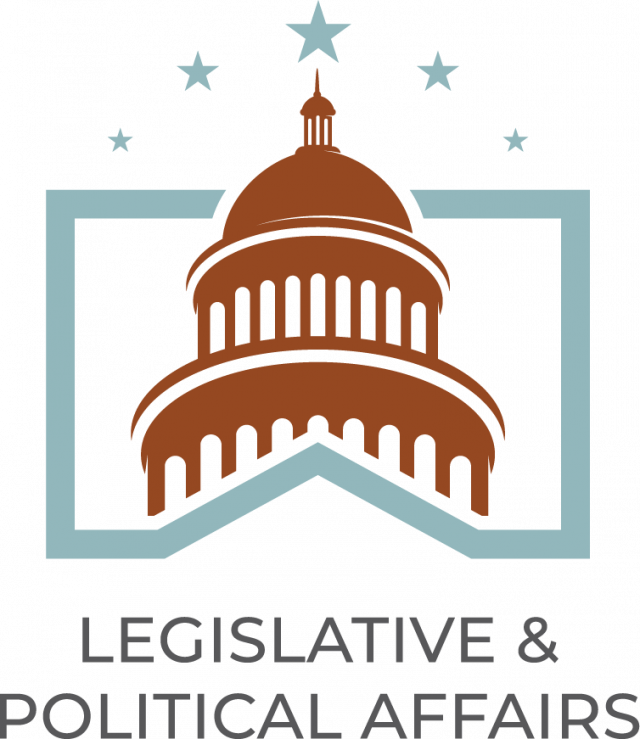 The Legislative & Political Affairs Committee (LPA) works to protect private property rights, promote REALTOR® interests at all levels of government, and mobilize members to legislative and political action.

This includes work on needed legislation, legislative monitoring, lobbying (including "calls for action"), issues campaigns, issues research, member awareness and political training programs, and raising and disbursing funds for RAPAC and the Issues Mobilization Fund.
---

From Session to the General Election!
After 166 days, the Arizona Legislature completed its work and adjourned "Sine Die" in the early hours of June 25th. While the road was long, the Arizona REALTORS® worked tirelessly throughout the 2022 legislative session and reviewed over 1,800 bills to deliver the following wins for REALTORS®, property-owners and those seeking housing across Arizona:
PASSED legislation to support Real Estate teams (HB2172)
FORGED new disclosure requirements for wholesalers to better protect homeowners and potential buyers (HB2747)
DEFEATED LEGISLATION that would have prioritized developers over private property rights and smart growth (HB2674)
EDUCATED legislators on the regressive residential rental tax (SB1116)
SUPPORTED responsible solutions to the housing crisis as an appointed member of the Housing Supply Study Committee (HB2674)
OPPOSED shortsighted short-term rental regulations that would violate private property rights (SB1168)
FOUGHT against unfunded mandates that could increase licensure fees
ADVOCATED for responsible water policy
CHAMPIONED funding for infrastructure
Once session adjourned, the Arizona REALTORS® and the RAPAC Trustees immediately transitioned into the 2022 primary election by evaluating new candidates and reviewing voting records to elect REALTOR® Party champions that will help advance our legislative agenda in 2023.
With the Primary Election come and gone, the Arizona REALTORS® had an 82% success rate among primary endorsements. Surprises came on both sides of the aisle. As polling predicted at the top of the ticket, Katie Hobbs was the first gubernatorial candidate to claim victory over her Democratic opponent, Marco Lopez. Kari Lake claimed her victory over well-funded Republican candidate, Karrin Taylor Robson, later in the week. The Arizona REALTORS® are now looking on to the General Election and confident that we will have allies on both sides of the aisle to protect private property rights and support homeownership and housing for ALL Arizonans. Stay tuned!
---
While Arizona REALTORS® look forward to next year's in-person gathering for our annual REALTOR® Day at the Capitol, the government affairs team is still hard at work monitoring the legislative process. Watch as Government Affairs Director Matt Contorelli gives members a unique glimpse behind the scenes in this tour of the state capitol.
You will see where the laws affecting our industry are made, and talk about how the Arizona REALTORS® are working with elected leaders from across the state to advance and defend REALTOR® Party Issues.
---
---
RAPAC 101
Watch the video above to learn the life cycle of a RAPAC investment and how it benefits you as a REALTOR® and the real estate industry.
---