Home
»
Breeze Disclosures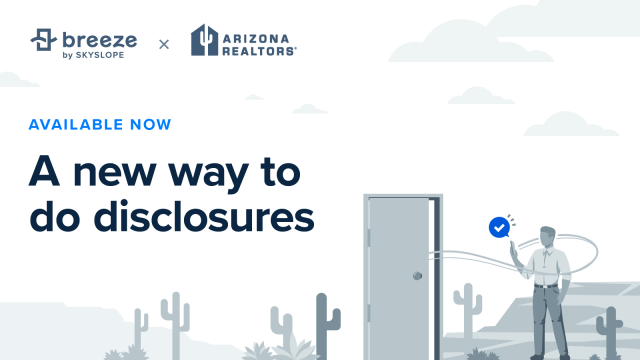 New Member Benefit! No Cost to Our Members.
Breeze Disclosures
Today's forecast: disclosures made easy. We couldn't be more excited to introduce Breeze, the digital disclosure solution, as Arizona REALTORS® newest member benefit.
Breeze makes disclosures like the Seller's Property Disclosure Statement (SPDS) fast and straightforward for sellers to complete while providing security measures to mitigate risk of potential liability to the agent. Start using Breeze today to give your sellers (and yourself!) access to a 5-star disclosure experience from start to finish. 9 disclosures are now available. Watch for more disclosures to be added soon.