The Arizona Association of REALTORS® offers both Owners and Brokers professional development opportunities, business tools and resources to help at every phase in their career. Whether you've just received your Broker's license, have been an owner for decades or are a delegated associate broker (DAB or manager), AAR has resources to ensure your success.
Professional Development Opportunities
Broker University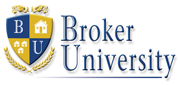 The goal of Broker University is to make sure that Brokers are informed, and aware of programs, products, and resources that are available to them to help them improve their skills and achieve their goals.
More»
My Broker Coach


My Broker Coach is a blended learning environment for agents or associate brokers thinking about taking the next step, or brokers and managers that want to hone their skills and knowledge.
More »
---
---
Business Services Exclusively for Brokers and Owners
Transaction Management is an online system that stores digital correspondence, personal notes, contract documents and completed tasks for each property that you list/sell in your organization. This information is stored in a highly secure manner and allows access by authorized individuals anywhere and anytime using the Internet.
More information about Transaction Management
---
Legal Hotline
Request access to the Legal Hotline Q&A | Browse articles in the Legal Hotline Q&A
---
Broker/Manager Risk Management Update
Read the most recent update or browse the archives.