Need Help?
Contact AAR Technical Support
Direct: (480) 304-8930
Toll Free: (866) 833-7357
Email AAR Support
Find A
REALTOR
®
*complete at least 1 field
AAR

Member Login
AAR Calendar
Thu, October 15
rCRMS: Employment, Agency & The Standard of Care - Details
Tue, October 20
rCRMS: Disclosure & Due Diligence - Details
3 Part Series: Understanding TRID, Triggers, Language, Delays & the Transaction Process - Details
Wed, October 21
CRPM: Unlocking the Mysteries of ARTLA - Details
Full Calendar »
Categories
Efficient Business Tools
Exclusive Member Services, Certified Training, Video Webinars & Live Support to Help Ensure Business Success.
Click on one of these exciting services to learn more or to access training resources.
Note: Your eSign password is not connected to your password for the AAR website.
Electronic Signature System
eSign is the new electronic signature benefit system, powered by GoPaperless. This member benefit is now available at no extra cost to our members.
Forms in the zipForm® AAR library are pre-mapped when imported into eSign using the eMail2eSign™ feature or the eSign Printer Driver; this means signatures are automatically assigned to the correct position. The printer driver, along with a companion instruction sheet, can be downloaded to your computer using the links displayed below.Note: Though electronic signatures are as valid as "wet" signatures, not all financial institutions choose to accept them. You may wish to confirm that the parties involved in your transactions will accept e-signatures before proceeding.
How to begin using eSign
To begin using AAR eSign you'll need to first login to your AAR eSign account if activated. You'll need your email address that is on file with your local association as your AAR eSign Username and your NRDS number as your Password. If your account is not yet activated, please email us to request your account be activated.  Our email address is support@aaronline.com. Once you've successfully logged in, you'll be prompted to create a new password. Your next step is to download the Printer Driver from the link below, now you're ready to use AAR eSign. But before you do, be sure to watch the training videos or attend one of the live training webinars listed below. It all begins by visiting http://aar.esignonline.net.
eSign Printer Driver
NEW!

eSign Printer Driver Alternative eMail2eSign™

You can now email your documents directly to your AAR eSign
account using the new eMail2eSign™ feature!
Help Center
Classes
Training Videos
Additional Support
Transaction Management Powered by SureClose®
Important changes for brokers using AAR Transaction Management powered by SureClose®
AAR will phase out the SureClose® product as a member benefit in January of 2015. Several important changes will occur:
SureClose® support and training will be provided by SureClose® directly after December 31, 2014. For SureClose® support, please call 877-800-3132 or email Support@SureClose.com
Brokers will begin paying $4 per file they create.
All files will remain accessible for seven years from the date of creation, just as in the past.
For more information, please see our SureClose® Broker FAQ.
Looking for an alternative to SureClose®?  Where's the best place to start looking?  AAR has compiled information on some of the leading transaction management companies in the market today in the Transaction Management Comparison Matrix.  The matrix was developed to give brokers a glimpse at the functionality available and how to contact them to get more information.
Simply click on the link below to begin your search.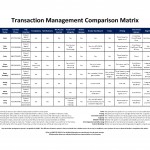 If you have any questions, please call Business Services at 866-833-7357 or email support@aaronline.com.
As a REALTOR® and AAR member, you have access to Arizona real estate transaction forms via zipForm®, a secure, online forms software platform. This easy-to-use software is designed to increase the real estate professional's productivity and help complete contracts more efficiently -- all while reducing risk.
zipForm® Plus
Launched in June 2013, this version is Java and plugin free.
---
Getting zipForm®
zipForm® Migration to zipForm® Plus
The latest version of the industry leader in forms software is coming June 24th. The software is loaded with new features, new technology and improved user experience.
Learn How to Upgrade Here
Never had a zipForm® account before?
Registration for 1st time users
Need to reinstall zipForm® to a new computer?
Download zipForm® 6 Standard (desktop)
Need to change your email address or
can't remember username and/or password?
Call AAR Support:
Direct: (480) 304-8930 | Toll Free: (866) 833-7357
Email AAR Support
Help Center
Videos
Webinars & Classes
Additional Support
What is RoboForm®
RoboForm® is a program that installs on your computer to securely manage all of your passwords.  When you surf to a login page, RoboForm® recognizes the page and automatically fills in the password.  Now, all you need to remember is one, master password that unlocks all the rest.
RoboForm2Go® is the flash drive version of RoboForm® that allows you to take your passwords with you anywhere you go for use on any computer.  RoboForm2Go® can synchronize with the desktop RoboForm® using GoodSync (desktop) or GoodSync2Go (flash drive) to make sure you always have the current password information you need.
How to Get RoboForm®
We recommend that you first try RoboForm® for free.  Go to www.roboform.com and click the Download RoboForm® FREE button to get RoboForm® on your computer.  What you'll get is a fully functioning password manager on multiple computers and mobile devices.
What you get in this free trial is RoboForm®:
Up to 10 logins
Free on mobile devices
Free on desktops and laptops
Free sync and backup
Free form filling and bookmark sync
Includes 24/7 email and live chat support
No ads, no credit card required
Works on Windows, Mac, iOS and Android
Once you've had a chance to try RoboForm®, we think you'll like it.  So much so, we think you'll want to take advantage of a very special deal for AAR members; only $19.99 for three years of RoboForm® Everywhere.
What you get in RoboForm® Everywhere for three years is:
Unlimited passwords and bookmarks
Unlimited form filling and Safenotes
Unlimited sync and backup
Multiple computers, mobile devices and tablets
Free upgrades
Includes phone support and 24/7 email and live chat
Works on Windows, Mac iOS and Android
After the three year period, RoboForm® Everywhere will only cost $20.00 per year.  We think that once you try RoboForm®, you'll never go back to your previous method of storing passwords and electronic data.
Click here to get RoboForm® Everywhere for $19.99.
Training
Support
Toll Free: 866-833-7357
Direct: 480-304-8930