Tech Marketplace is an Arizona REALTORS® member resource where you will find a variety of applications, software, products, and services.
These offers are for informational purposes only, as a convenience to Arizona REALTORS® members, there are no warranties expressed or implied. We do not endorse or guarantee any products or services on this page. These vendors have not paid, or been paid by, Arizona REALTORS® for inclusion in Tech Marketplace; no consideration has been exchanged for any discounts offered by the vendors. We encourage you to make whatever investigations you deem appropriate before retaining or purchasing any of these products or services. 
Interested in Becoming a Marketplace Partner?
Do you have a product or service that REALTORS® could use? Can you offer a special member discount? Contact support@aaronline.com  for more information.
National Association of REALTORS® Benefit Program
National Association of REALTORS® FedEx Discount Benefit
https://www.fedex.com/en-us/discount-programs/bh15246213.html
---
---

What is Verse?
Verse is a lead engagement and qualification service for real estate agents who generate or buy leads online. Our human powered, U.S. based inside sales team will engage your leads within 5 minutes, 24/7, and only connect you to serious buyers and sellers who are ready to meet with an agent. Verse enables busy agents to spend less time chasing cold leads and more time focusing on motivated prospects.
---

What is Bank Shot?
Bank Shot is mobile technology which enables agents, buyers, tenants, etc. to submit earnest money checks, commission checks, money orders, security checks, rent checks and broker fees securely in seconds from anywhere using their smart phone. The check is received by the broker, title company, landlord, closing attorney, etc. with all the key information needed to identify the check. The broker, title company, landlord, closing attorney, etc can deposit the funds into their account with the image received right from their desk. Both the sender and the receiver have a date and time stamp of when the check was sent and received. Bank Shot is convenient, simple, compliant and affordable for everyone!
---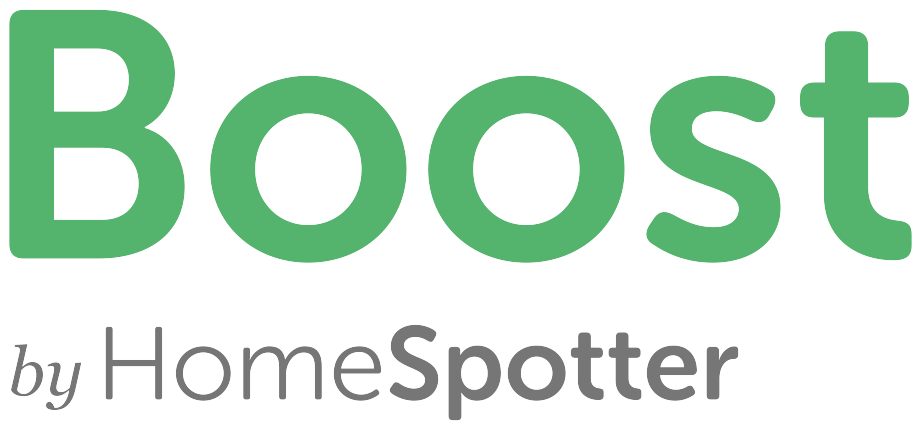 What is Boost by HomeSpotter?
Boost by HomeSpotter is a fully automated solution for promoting new listings and open houses to Facebook and Instagram. When an agent lists a new property or schedules an open house, Boost automatically creates a unique ad campaign, a target audience for the ad and a landing page where traffic is pushed to. The agent doesn't have to worry about a thing.
---

What is Centriq?
Centriq is the ultimate closing gift – a digital interactive user manual customized to each home. Digitize the home and give new owners a digital key at closing! Agents who sign up for a sponsorship account can give Centriq for free to all current and past customers. See why top producers are using Centriq.
---

What is CompCurve?
CompCurve is an agent and office analytics service that processes raw MLS data into easy to use intelligence tools. Whether researching agent profiles, reviewing market dashboards or processing scheduled agent production reports, our goal is to make using MLS data to grow your business, coach your agents and understand your competition as easy as possible.
---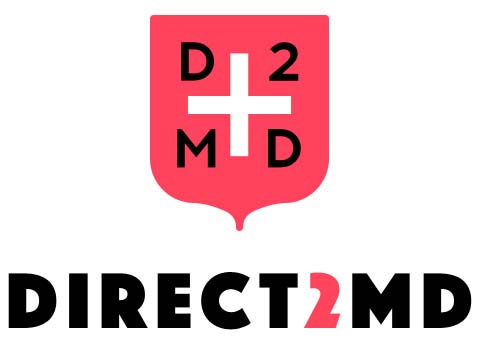 What is Direct2MD?
Feeling under the weather? Direct2MD is a fast and convenient way to eVisit a board certified Arizona physician and receive prescriptions without the wait times or expense of regular doctor's offices or urgent care facilities. 24/7 face-to-face availability on your smartphone or computer- from home…from the office…or while on vacation. Response time in normally under 10 minutes. Go to Direct2MD.com and get started. Certified medical professionals can provide diagnosis and issue prescriptions in a fully HIPPA compliant and secure environment.
Monthly subscriptions for AAR members have been discounted to $10 subscription per month, with no co-pays for each e-visit.
(IMPORTANT: TO SIGN UP, VISIT OUR WEBSITE www.direct2md.com, SELECT THE "BUSINESS" TAB, AND INDICATE "AAR" AS YOUR BUSINESS.)
---

What is Lead Assign?
Lead Assign is a standalone, low cost innovative solution that requires no software for agents to download, no logins to remember. Leads automatically get delivered to the best-qualified agent based on criteria determined by you. Lead Assign's "CatchAll" technology ensures that every lead is handled quickly by the best agent to do so.
---
What is LionDesk?
LionDesk is the leading cloud-based CRM and sales automation platform for real estate professionals. With intelligent drip campaigns, video emails and texting, text-2-sell tools, social and demographic profiling, an integrated power-dialer and more, the LionDesk platform is an all-in-one solution with a reputation of proven results.
---

What is ListingVideos?
ListingVideos.com dynamically generates videos in 'real time', automatically pulling the listing description and photos from the MLS, while adding in animated 3D graphics, professional narration and branding for the listing agent and the brokerage they represent. The platform additionally leverages other consumer interest scenes within the videos, such as; estimated monthly mortgage payments, local active inventory, median listing price, and median sales price…plus community information that buyers look for like the property's corresponding school district, geographic location and walkability score.
---

What is MarketVideos?
MarketVideos.com offers agents and brokers the ability to create instant and personally branded videos focusing on local market conditions, including popular statistics like active inventory and median listing price, utilizing MLS market metrics. All videos are automatically refreshed every month and provided to the agent via a personally branded video newsletter for them to forward on to their client database, as well as through an agent video profile page for easy social media sharing on sites like Facebook, Twitter, and LinkedIn. Market Videos℠ can also be embedded on an agent's website and/or blog, as well as uploaded to their own YouTube channel for additional marketing and distribution. Plans start at $5 per month.
---

What is MileIQ?
MileIQ is an app on your phone that keeps track and reports on all of your travel activity. You simply categorize your travel as either business or personal and MileIQ will keep track for you and provide reports for tax purposes. The app is free and provides tracking of up to 40 trips per month.
---

What is Modern Stamp?
Modern Stamp is a beautiful, simple event marketing solution for Real Estate professionals. Modern Stamp makes it easy to send digital invitations and manage RSVPs for open houses, client appreciation events, homebuyer workshops, and more. We offer hundreds of stunning digital invitation templates; invitation sharing via email, Facebook, and Twitter; easy and secure contact management; and simple RSVP tracking and communication with attendees.
---

What is Rela?
Rela's platform gives agents the power to create beautiful single property websites in minutes. Packed with features such as integrated Facebook Ad campaigns, Matterport integration, social syndication, video embedding, lead collection forms, PDF flyers, and detailed analytics, Rela makes it incredibly simple to deliver cost-effective marketing campaigns for all of your listings. With over 10 hand-crafted designs to choose from, you are guaranteed to impress clients, drive more leads, and win more listings.
---

What is RentSpree?
RentSpree is a platform that streamlines the lease application process for real estate agents. Instantly collect applications and screen tenants with ease with RentSpree's Universal Online Rental Application package, which comes with a full rental application, credit report, criminal background check, and national eviction history. RentSpree is free for real estate professionals to use, and applicants pay a $38 application fee directly on RentSpree's site.
---

What is RoboForm®?
RoboForm® is a program that installs on your computer to securely manage all of your passwords. When you surf to a login page, RoboForm® recognizes the page and automatically fills in the password. Now, all you need to remember is one, master password that unlocks all the rest.
---

What is Noonlight?
Noonlight is an app that will notify authorities if you're in danger. Feeling scared? Open SafeTrek and hold your thumb on the safe button. Once you're safe, release the button and enter your 4 digit pin. In danger? Simply release the button and do not enter your pin. Your local police will be notified of your location and emergency.
---

What is She's Birdie? 
Birdie+ is a bluetooth enabled personal safety alarm. By connecting to the Birdie+ app, you can click a button on the device to activate these powerful features:
Instant, 24/7 Access to a Live Support Rep
Receive a Fake "Excuse-to-Leave" Call
Share Your Location with Emergency Contacts
Pulling the pin activates a loud siren you can use to deter an attacker and get the attention of everyone around you. The Birdie+ offers REALTORS® an easy out from an uncomfortable situation and instant access to support if needed while visiting houses, exploring new neighborhoods, or meeting clients for the first time.
---

What is You Cell it?
Cell phone camera technology has come a long way, but it hasn't been able to rival a professional camera and photographer. You Cell It delivers results that are often comparable to professional photos at less than half the cost, and far better than a cell phone camera can achieve on its own.
---

What is Wise Agent?
Wise Agent CRM will help you make more MONEY and save TIME by automating responses to leads, tracking all aspects of transactions, and building relationships with marketing content. With FREE training and support included you'll be a Pro in no time! Includes new Landing Pages, Social Media Enhancements, & Text Messaging features. FREE for 14 days!
---

What is eCommission?
Founded in 1999, eCommission helps to smooth out cash flow ups and downs faced by Agents that result from irregular closings. With over $1 Billion in commissions advanced since launching their service, eCommission is the endorsed national alliance provider for COLDWELL BANKER®, ERA®, CENTURY 21®, BERKSHIRE HATHAWAY HOME SERVICES ®, NRT LLC®, RE/MAX®, KELLER WILLIAMS®, EXIT Realty, BETTER HOMES AND GARDEN REAL ESTATE®, SOTHEBY'S INTERNATIONAL REALTY®, REAL LIVING® and works with hundreds of independent real estate brokerages.
eCommission will advance up to $15,000 of an Agent's commission from a pending sale scheduled to close within 120 days, or up to $4,000 from an active listing with at least 90 days remaining until it expires. A 100% online process takes minutes to complete and funds are wired in as little as one hour. Brokerages benefit from this no-debt financing alternative by realizing better Agent retention and productivity, with no added risk or liability for the Brokerage.
For more information, visit www.eCommission.com or call 877.882.4368.
---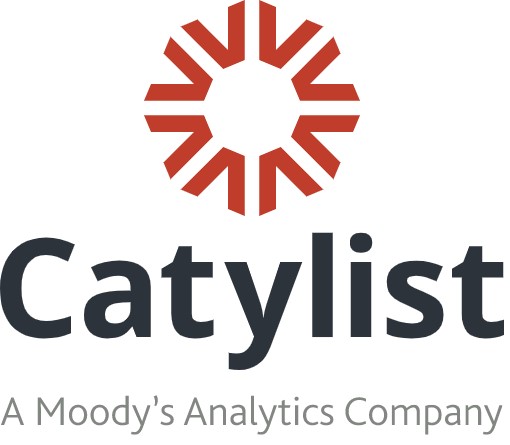 What is Catylist?
Catylist is a Fully-Researched Database serving Phoenix MSA and access to availabilities statewide. It is administered by and researched by Catylist and supported by all 14 REALTORS® Associations statewide.
As with all Catylist Research platforms, members can:
• Access a fully researched property database of sale/lease listings, comparables, and off-market properties for the Phoenix MSA
• National Access to data in 50+ markets and fully researched CRE data in all 16 Catylist Researched markets
• True Owner contact info has been fully researched for every CRE structure over 5,000 sf in Maricopa County
• Public record sales data nationally
• Free access to broadcast email & marketing reaching Catylist's entire network of 50+ markets to blast out all of your listings or post Needs/Wants
• Best in class traffic counts for the entire US
• Best in class demographics including 1-3-5 mile radius, 3-5-10 Minute Drive Time Analysis, Tapestry Data for the trade area for the entire US
• Google Earth Integration for dynamic, interactive presentations
• Real Time client collaboration
• Elevate all your listings to our National Platform called Commercial Exchange for public exposure at no cost
• Create detailed, customizable reports
• Access quarterly platform trends and analytics
• And much more
---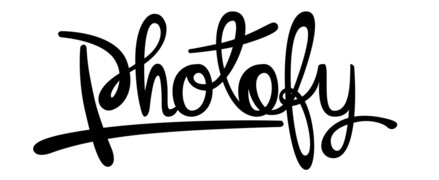 What is Photofy?
Photofy is more than just another photo editing app, it's a powerful content creation tool that has everything you need to create beautiful, professional photos right from your mobile device. Access over 500,000 Royalty Free Photos or photos and videos from your camera roll and albums, including personal albums on Facebook, Instagram, Tumblr, Dropbox, and Google Drive. The app is available for iOS and Android devices.
---

What is ReceptionHQ?
It is essential for every phone call to be answered in the real estate business. Yet it rarely happens. With ReceptionHQ's friendly, professional virtual receptionists always on call, it's possible! And, for a fraction of the cost of a full-time employee, it's also extremely cost-effective. We answer your calls when you can't, so you never miss an opportunity! Start connecting with more buyers, sellers, landlords and tenants today.
As ReceptionHQ is a proud partner of Arizona REALTORS®, members can try us for free for 7 days and secure a 10% discount on any virtual reception monthly subscription post-trial. Simply use the promo code AAR10 when signing up for your free trial.
---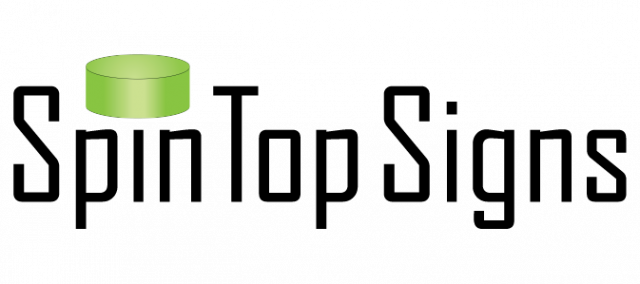 What is SpinTopSigns?
SpinTopSigns are a modern take on real estate "For Sale" signage! Installed in the front yard of your listings, the SpinTopSign will generate leads by enticing prospective buyers, neighbors, etc. in for a closer look. The topper holds customizable 8″ x 10″ images that display home photos, information, and home buyer resources. SpinTopSigns contain a solar panel lid, which enable them to light up automatically every day at sundown and increase your advertising hours.
SpinTopSigns has a special discount for Arizona REALTORS® members!
To order a SpinTopSign:
www.SpinTopSigns.com – Use the discount code aar15 to receive 15% off!
To order a SpinTopSign install:
---

What is Do AudioTours™?
DO AudioTours™ is an audio tool to amplify real estate listing photos. This tool provides additional information for consumers and allows agents to differentiate themselves through the power of voice.
Research shows that audio is an effective way to bond which is critical for prospects and difficult to do online. DO AudioTours™ uses a patented interface to connect directly with a property's listing.
With a simple click-to-record button, agents can add a 30-second audio clip to each MLS photo. Or they can just share the automated version provided with all listings.
An affordable alternative to video, this tool delivers an audio description plus closed captioning, multi-language support, and ADA-friendly components that bring a property to life. Do AudioTours™ capitalizes on an agent's knowledge and personal insights as a competitive advantage.
Arizona REALTORS® get a discounted rate of $9.99 a month after the 14-day free trial.