Tech Marketplace is where you will find discounts on a variety of applications, software, products and services.
These offers are for informational purposes only, as a convenience to Arizona REALTORS® members, there are no warranties expressed or implied. We do not endorse or guarantee any products or services on this page. These vendors have not paid, or been paid by, Arizona REALTORS® for inclusion in Tech Marketplace; no consideration has been exchanged for any discounts offered by the vendors. We encourage you to make whatever investigations you deem appropriate before retaining or purchasing any of these products or services.
---
---

What is Agentology?
Agentology is a lead engagement and qualification service for real estate agents who generate or buy leads online. Our human powered, U.S. based inside sales team will engage your leads within 5 minutes, 24/7, and only connect you to serious buyers and sellers who are ready to meet with an agent. Agentology enables busy agents to spend less time chasing cold leads and more time focusing on motivated prospects.
---

What is Bank Shot?
Bank Shot is mobile technology which enables agents, buyers, tenants, etc. to submit earnest money checks, commission checks, money orders, security checks, rent checks and broker fees securely in seconds from anywhere using their smart phone. The check is received by the broker, title company, landlord, closing attorney, etc. with all the key information needed to identify the check. The broker, title company, landlord, closing attorney, etc can deposit the funds into their account with the image received right from their desk. Both the sender and the receiver have a date and time stamp of when the check was sent and received. Bank Shot is convenient, simple, compliant and affordable for everyone!
---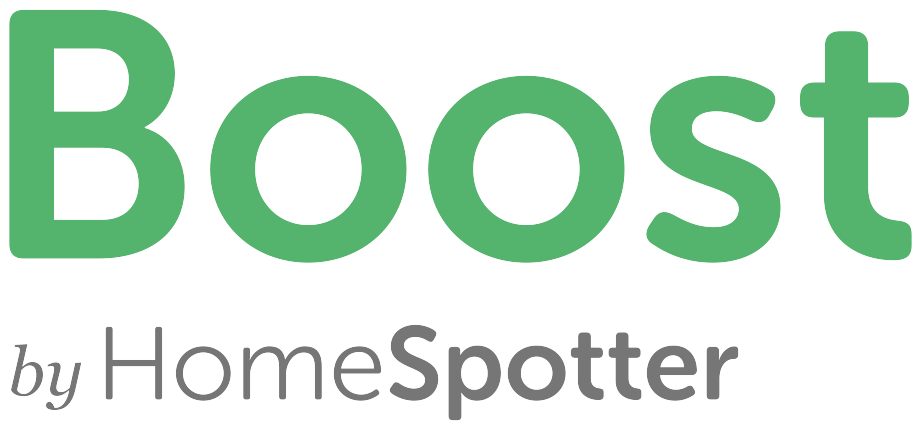 What is Boost by HomeSpotter?
Boost by HomeSpotter is a fully automated solution for promoting new listings and open houses to Facebook and Instagram. When an agent lists a new property or schedules an open house, Boost automatically creates a unique ad campaign, a target audience for the ad and a landing page where traffic is pushed to. The agent doesn't have to worry about a thing.
---

What is Centriq?
Centriq is the ultimate closing gift – a digital interactive user manual customized to each home. Digitize the home and give new owners a digital key at closing! Agents who sign up for a sponsorship account can give Centriq for free to all current and past customers. See why top producers are using Centriq. We are pleased to offer a 25% discount to AAR members – both for individual agents as well as broker – off the normal annual subscription when you use discount code AAR2016.
---

What is CompCurve?
CompCurve is an agent and office analytics service that processes raw MLS data into easy to use intelligence tools. Whether researching agent profiles, reviewing market dashboards or processing scheduled agent production reports, our goal is to make using MLS data to grow your business, coach your agents and understand your competition as easy as possible.
---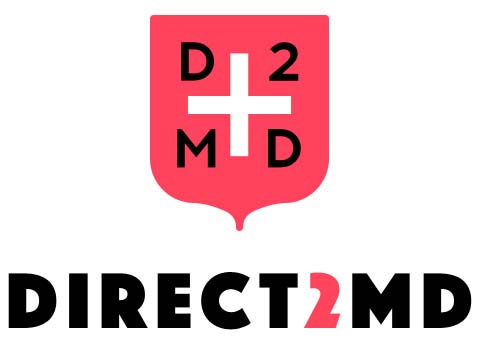 What is Direct2MD?
Feeling under the weather? Direct2MD is a fast and convenient way to eVisit a board certified Arizona physician and receive prescriptions without the wait times or expense of regular doctor's offices or urgent care facilities. 24/7 face-to-face availability on your smartphone or computer- from home…from the office…or while on vacation. Response time in normally under 10 minutes. Go to Direct2MD.com and get started. Certified medical professionals can provide diagnosis and issue prescriptions in a fully HIPPA compliant and secure environment.
Monthly subscriptions for AAR members have been discounted to $10 subscription per month, with no co-pays for each e-visit.
(IMPORTANT: TO SIGN UP, VISIT OUR WEBSITE www.direct2md.com, SELECT THE "BUSINESS" TAB, AND INDICATE "AAR" AS YOUR BUSINESS.)
---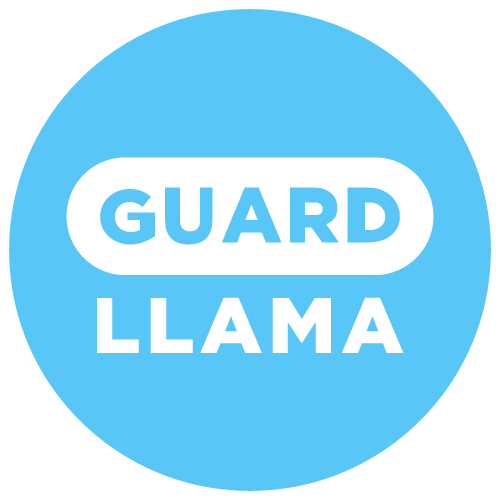 What is GuardLlama?
Thousands of people trust us to help them in an emergency.
In an Emergency: Press the button to immediately alert the authorities that you need help. Your GPS location will be sent to and emergency dispatch center and help will be on the way. Use the discount code AAR to get 17% off the regular price.
---

What is InterApptive?
Interapptive Solutions builds build beautiful, Agent-branded, custom, home-search apps. Our apps aim to engage early with the client in a one-touch environment of pre-filled text messages and integrated communications. Its an all-in-one tool that accomplishes your website, your MLS data, your marketing, the necessary instant gratification factor of today's world, and the clients basic education on the home-buying process. Separately, it allows the client communication with the lender and home service providers to further increase the experience that they have buying with you. It brings real estate back to a personal level, the realtor back to top of mind and there is not another product on the market like it.
---

What is Lead Assign?
Lead Assign is a standalone, low cost innovative solution that requires no software for agents to download, no logins to remember. Leads automatically get delivered to the best-qualified agent based on criteria determined by you. Lead Assign's "CatchAll" technology ensures that every lead is handled quickly by the best agent to do so. As a member of Arizona REALTORS®, Lead Assign will waive all monthly seat licenses for your company until 2018! You pay only $1.00 per lead. Use code AAR-NSL-2018 when signing up for lead assign.
---
What is LionDesk?
LionDesk is the leading cloud-based CRM and sales automation platform for real estate professionals. With intelligent drip campaigns, video emails and texting, text-2-sell tools, social and demographic profiling, an integrated power-dialer and more, the LionDesk platform is an all-in-one solution with a reputation of proven results. Arizona REALTORS® can save $75 with the discount code: AARONLINE. This special $225 yearly subscription offer is backed by a 30-day money back guarantee.
---

What is ListingVideos?
ListingVideos.com dynamically generates videos in 'real time', automatically pulling the listing description and photos from the MLS, while adding in animated 3D graphics, professional narration and branding for the listing agent and the brokerage they represent. The platform additionally leverages other consumer interest scenes within the videos, such as; estimated monthly mortgage payments, local active inventory, median listing price, and median sales price…plus community information that buyers look for like the property's corresponding school district, geographic location and walkability score. Plans start at just $9.95 per month! Use the promo code AAR2016 for a recurring 10% off your monthly fee!
---

What is Luxury Real Estate Search?
Luxury Real Estate Search, where beauty meets function, is a new top-tier portal where agents can promote their properties to potential clients in the market for luxury homes. Expect the best features and even better pricing with no requirements for current listings or sales history.
---

What is MarketVideos?
MarketVideos.com offers agents and brokers the ability to create instant and personally branded videos focusing on local market conditions, including popular statistics like active inventory and median listing price, utilizing MLS market metrics. All videos are automatically refreshed every month and provided to the agent via a personally branded video newsletter for them to forward on to their client database, as well as through an agent video profile page for easy social media sharing on sites like Facebook, Twitter, and LinkedIn. Market Videos℠ can also be embedded on an agent's website and/or blog, as well as uploaded to their own YouTube channel for additional marketing and distribution. Plans start at $19 per month. Use the promo code AAR2016 for a recurring 10% off your monthly fee!
---

What is MileIQ?
MileIQ is an app on your phone that keeps track and reports on all of your travel activity. You simply categorize your travel as either business or personal and MileIQ will keep track for you and provide reports for tax purposes. The app is free and provides tracking of up to 40 trips per month. To get 25% off the unlimited plan, simply use the promo code AZREALTOR.
---

What is Modern Stamp?
Modern Stamp is a beautiful, simple event marketing solution for Real Estate professionals. Modern Stamp makes it easy to send digital invitations and manage RSVPs for open houses, client appreciation events, homebuyer workshops, and more. We offer hundreds of stunning digital invitation templates; invitation sharing via email, Facebook, and Twitter; easy and secure contact management; and simple RSVP tracking and communication with attendees.
---

What is Rela?
Rela's platform gives agents the power to create beautiful single property websites in minutes. Packed with features such as integrated Facebook Ad campaigns, Matterport integration, social syndication, video embedding, lead collection forms, PDF flyers, and detailed analytics, Rela makes it incredibly simple to deliver cost-effective marketing campaigns for all of your listings. With over 10 hand-crafted designs to choose from, you are guaranteed to impress clients, drive more leads, and win more listings.
---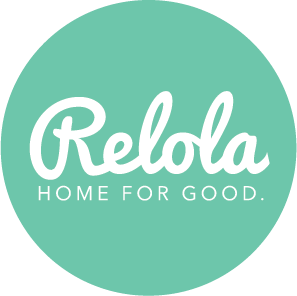 What is Relola?
We know agents see 25 properties a month that they don't sell. Relola enables agents to share insights about every property they see. A customized map demonstrates all the leg work they do and immediately validates them as the local expert. Insights for the properties they've seen display alongside the map. The agent's insights and map are then published all over the internet so buyers and sellers can immediately see where an agent works and get to know the agent by reading their thoughts about properties for sale. With one touch of a button, an agent's insights can display on social channels, on an agent's own website, and on the agent's brokerage site. Get started on Relola today with the promo code AAR for 25% off!
---

What is RentSpree?
RentSpree is a platform that streamlines the lease application process for real estate agents. Instantly collect applications and screen tenants with ease with RentSpree's Universal Online Rental Application package, which comes with a full rental application, credit report, criminal background check, and national eviction history. RentSpree is free for real estate professionals to use, and applicants pay a $30 application fee directly on RentSpree's site.
---

What is RoboForm®?
RoboForm® is a program that installs on your computer to securely manage all of your passwords. When you surf to a login page, RoboForm® recognizes the page and automatically fills in the password. Now, all you need to remember is one, master password that unlocks all the rest. The normal price for RoboForm is $19.95 per year, but you can get your first 3 years for only $19.95, that's a $39.90 savings!
---

What is SafeTrek?
SafeTrek is an app that will notify authorities if you're in danger. Feeling scared? Open SafeTrek and hold your thumb on the safe button. Once you're safe, release the button and enter your 4 digit pin. In danger? Simply release the button and do not enter your pin. Your local police will be notified of your location and emergency. Get SafeTrek today and save 16% off the normal price.
---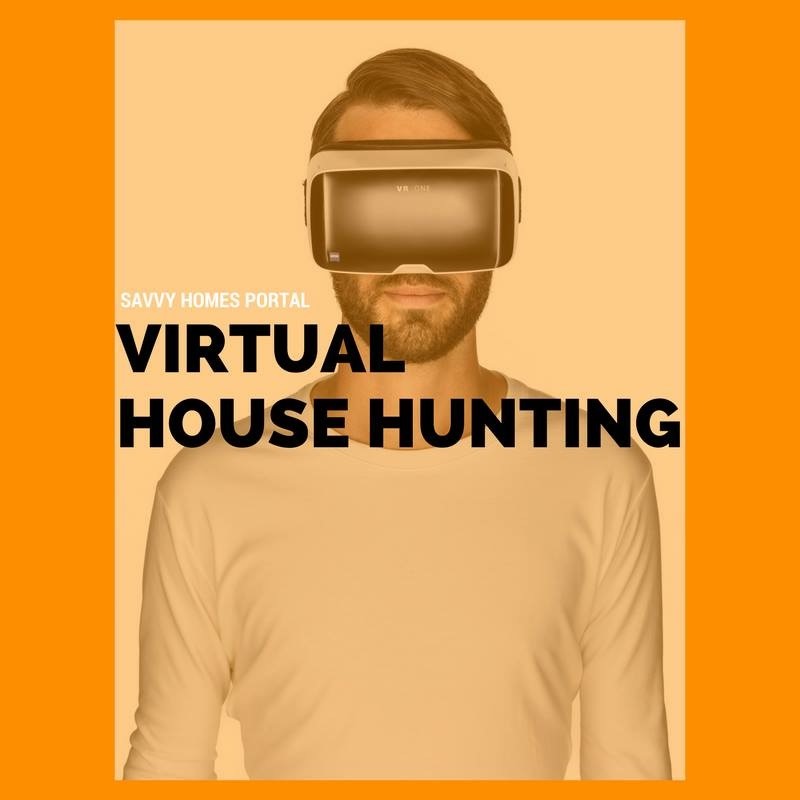 What is Savvy Homes Portal?
Savvy Homes Portal: The first Virtual Reality House Hunting platform. Built by a REALTOR® for REALTORs®. Video and Virtual House Hunting saves REALTORS® 66% of their time when working with home buyers! 10x your business with Virtual Reality House Hunting: Stop working weekends, Start scaling your business and become a lead magnet as a pioneer in Virtual Real Estate. ALL Memberships include 8 EXCLUSIVE trainings on building your Virtual Reality Real Estate Business, unlimited access to a global social support community and 24 hour tech support!
---

What is ShowPal?
ShowPal ID enhances real estate agent safety by allowing a real estate agent to perform an on-the-go ID verification of a new client by simply sending them your ShowPal ID link. The client simply opens the link and follows the directions. It takes less than 2 minutes for a new client to complete. ShowPal Home IQ provides an incredible home showing experience by providing on-demand answers to any question that a buyer or buyer's agent may have regarding your listing during their physical home showing..
---

What is SunBite?
SunBite is an agent network for sharing buyer needs. SunBite's platform allows real estate agents to create buyer needs profiles, explaining what their buyers need in a property, and then those profiles are pushed to all agents on SunBite's network. Agents can add their listings to automatically view buyer profile matches and agents can also use SunBite's searchable database to find buyer profiles by entering a city or zip code. All client information remains anonymous, all communication is between real estate agents. Use the discount code AAR16 for 25% off of membership.
---

What is Taxbot?
Taxbot is expense-tracking software created by Sandy Botkin, a CPA, tax attorney and former trainer for the IRS. Track mileage, take pictures of receipts, integrates with bank or credit card and more. AAR member discounted rate on the monthly plan is $9.99 (regularly $19.99) and on yearly plan $99 (regularly $149).
---

What is Voiceter Pro?
Concierge by Voiceter Pro helps brokers provide a new level of service and stay top of mind with their buyers and sellers by connecting them with the broker's trusted service and repair professionals. Concierge skill on Amazon's Alexa is branded to the brokerage. With Concierge, you are there to help your consumers 24/7 when they need a referral for a repair or upgrade. In addition to providing top service to your buyers and sellers, you'll create additional awareness of your brand as they share the skill with their friends and family. With Concierge, you control this list and can add or remove vendors as often as you want.
---

What is Wise Agent?
Wise Agent CRM will help you make more MONEY and save TIME by automating responses to leads, tracking all aspects of transactions, and building relationships with marketing content. With FREE training and support included you'll be a Pro in no time! Includes new Landing Pages, Social Media Enhancements, & Text Messaging features. FREE for 30 days!