My Broker Coach

Print Friendly
Thinking about becoming a Broker? Manager?
Opening your own office?
Working from home as a self-employed Broker?
Just want to enhance your knowledge and improve your skills?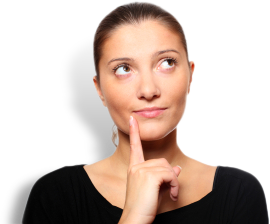 We have a great opportunity for you!

Series 100 
(currently under re-construction and Re-formatting.  Expected completion:  1st Quarter 2017)
A blended learning environment for agents or associate brokers thinking about taking the next step to open up their own office.
This series is comprised of five online education segments with homework assignments/activities and individual coaches/mentors assigned to each of the segments for tips and feedback.
Each segment is 30-40 minutes completed at your own pace and when you have time.
Segments include:
Setting Up Your Company
Business Planning
Budgeting
Developing Policies
E&O Insurance
Series 100 is only $49.
Under Re-Construction
---
Series 200
AAR has partnered with the CRB Council to offer a discount on their Accelerate Manager Program, which is interactive, user-friendly, and targeted training in a virtual environment. The series consists of 24 individual, self-paced modules. Each module will take approximately 30 minutes to complete including a short quiz at the end to measure knowledge and retention.
Take all of the modules, or select the modules that fit your needs. If you complete all 24 of the modules, you are eligible to receive 2 credits toward the CRB Designation. Click here for more information.
(Modules from this series are listed below)

Series 200 Modules
Company Vision & Values
Module 1 | Average 30 minutes
What's Your Vision
Defining Values
Compelled to Action
Company Objectives & Plan
Module 2 | Average 30 minutes
Vision-based Goals
Short & Long Term Objectives
Goals to Action
Manager's Job Description
Module 3 | Average 30 minutes
Support VS. Develop?
Income Producing Activities
Prioritization
Managing Success
Module 4 | Average 30 minutes
Are You in Alignment?
Planning for Profit
Keeping Track
Your Perfect Schedule
Module 5 | Average 30 minutes
Take Time to be a Success!
Balancing Work & Life
Perfect Planning Tips
Creating a Winning Culture
Module 6 | Average 30 minutes
Defining Culture
Ingredients for a Great Culture
Active Creation
Company Value Proposition
Module 7 | Average 30 minutes
What is Your Value Proposition?
So What!
Defining the Company's Value
Recruiting by the Numbers
Module 8 | Average 30 minutes
What is Your Recruiting Need?
The Recruiting Numbers
Tracking Success
Agent Candidate Sourcing
Module 9 | Average 30 minutes
Recruiting Pools
Targeting Strategies
Best Practices
Recruiting Tactics
Module 10 | Average 30 minutes
The Active Recruiter
Inviting Company
The Four Priorities
The Interview Process
Module 11 | Average 30 minutes
Interview Preparation
Goal of the Interview
Rules of the Interview
The Recruiting Interview
Module 12 | Average 30 minutes
Success in Seven Steps
Opening Elements
I've Got a Secret in My Pocket
Dollarizing Your Value
Module 13 | Average 30 minutes
It's Not About the Money
What's Your Value Worth?
Dollarizing Value Form
Selecting for Success
Module 14 | Average 30 minutes
Are they Worth it?
Closing the Candidate
Best Practice Dialogues
Retaining Talent
Module 15 | Average 30 minutes
The Retention Plan
Retention Tactics
Best Practices
The Adult Learner
Module 16 | Average 30 minutes
How Adults Learn
Learning What You Know
Building Blocks of Success
The Learning-Based Office
Module 17 | Average 30 minutes
A Culture of Learning
The Training Calendar
Training Best Practices
The Performance Plan
Module 18 | Average 30 minutes
Going from A to B
Showing Your Hand
Planned Performance Success
Performance Strategies
Module 19 | Average 30 minutes
Blending Options
Setting Expectations
Best Practices
Coaching Performance
Module 20 | Average 30 minutes
Interacting One-on-One
Accountability
Staying on Plan
Your Management Numbers
Module 21 | Average 30 minutes
The Executive Dashboard
Key Indicators of Success
Budget Busters
Module 22 | Average 30 minutes
Are you a Non-Profit?
Where does it all go?
Bottom Line Leaks
The Company Books
Module 23 | Average 30 minutes
Keeping it all Straight
Chart of Accounts
Best Practices
Executive Reporting
Module 24 | Average 30 minutes
What you Need to Know
The Executive Report
Sample Reports