Arizona REALTORS® is pleased to continue this valuable tech support benefit. Try it and let us know about your Tech Helpline experience!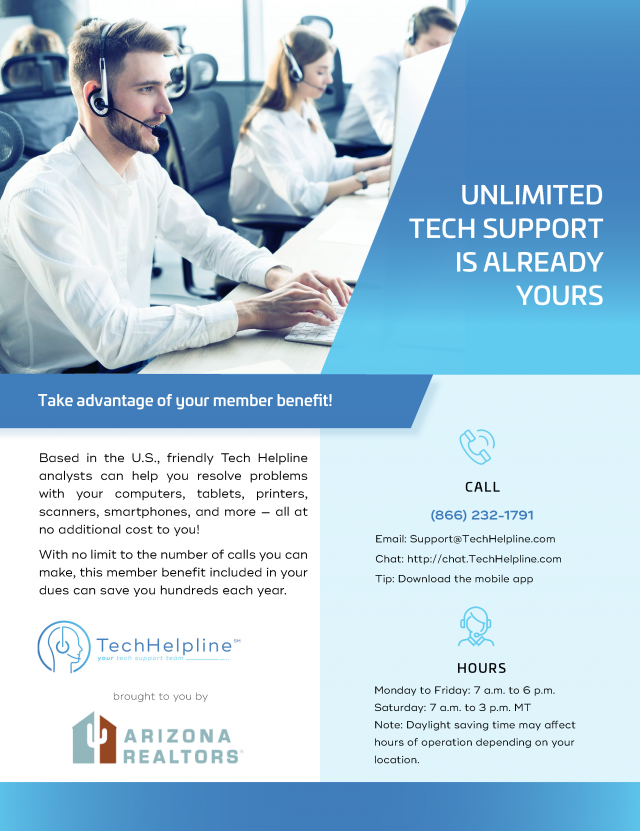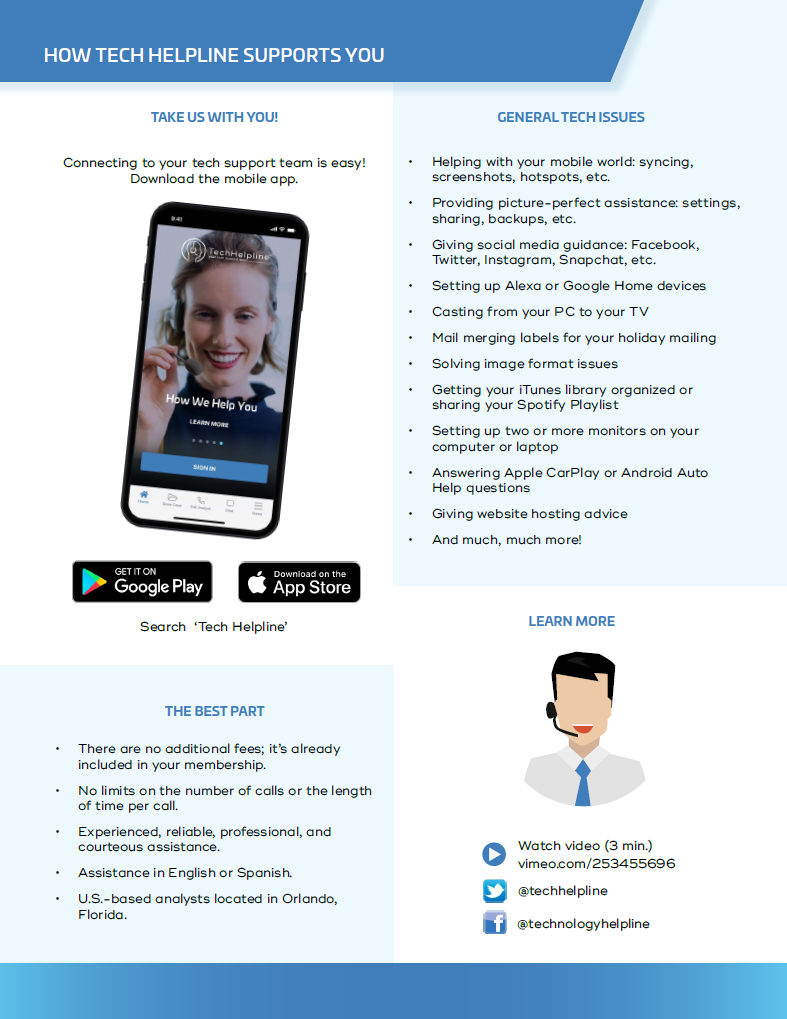 What's covered?
Computer repair, laptop repair, and PC repair
Smart phones and tablets
Virus removal and virus protection
Email help and internet problems assistance
Software applications and software repair
Hardware problem repair
Printer help, scanner repair, monitor problem repair
Data recovery services
Network problem repair
Spyware removal
and much more… for details, go to: http://www.techhelpline.com/computer-support/
What's not covered?
MLS support—Contact your MLS with any questions or problems.
TransactionDesk support Continue to call AAR Business Services, (480) 304-8930 | Toll Free: (866) 833-7357 | support@aaronline.com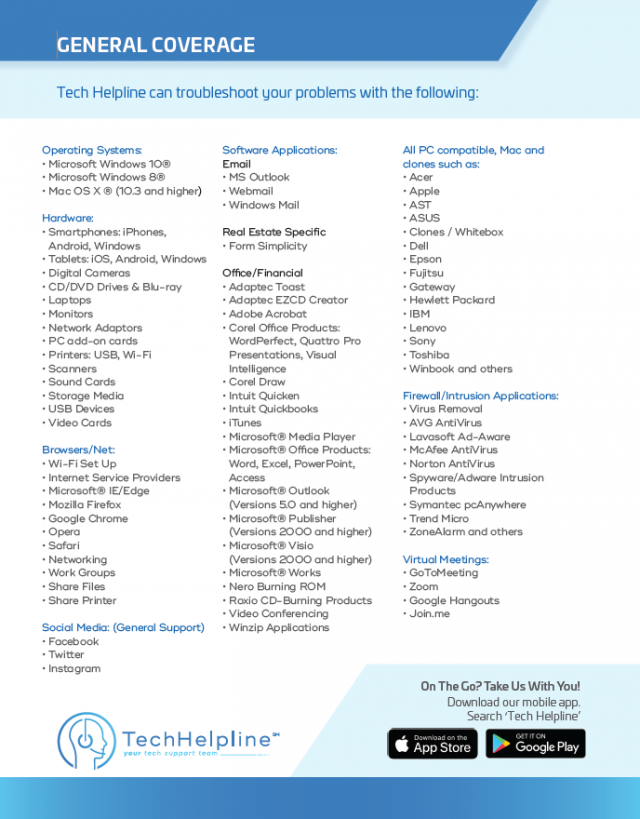 Tech Helpline's friendly, expert computer analysts are U.S. based and comprise a team of the most highly qualified technical support professionals in the tech support industry. Tech Helpline tech support includes:
Experienced, reliable, professional and courteous assistance
Assistance in English or Spanish
Analysts available via live technical support or online chat

Tech Helpline Debuts Mobile App
Tech frustration? Help is a finger-tap away. Tech Helpline's new app works on all mobile devices. Find it in Google Play or Apple's App Store.
Everyone has tech troubles from time to time. Our experts are here to help you with everything from software upgrades to diagnosing computers.
Tech Helpline offers free and easy service to members who need help with their technology projects – but the "easy" part just became easier thanks to a new app that allows members to connect with an advisor while on the road.
The app works only on mobile devices. iPhone and iPad users can find it in the App Store by searching for "Tech Helpline." It's also offered on Google Play.
The app gives users three options: They can directly call a Tech Helpline analyst or chat via the app. They also can choose to "open a case." The analyst who works on the case will then email them a response.
The menu bar provides more information about the Tech Helpline and the services offered, including:
About Tech Helpline
What we support
How can this be free?
How we help you
Account settings
Share this app
Sign out
---