Agent's Credentials Being Falsely Used
September 29, 2016
AAR received a report of an individual in Tucson falsely portraying himself as a real estate licensee in an effort to enter a home listed for sale. In this case, the individual directly contacted a homeowner whose home was listed for sale, bypassing the listing agent. The caller identified himself as a real estate licensee and scheduled an appointment to view the home. When the individual failed to appear at the scheduled time, the homeowner contacted the agent's broker, only to learn that the agent had passed away over one year ago. It was therefore clear that the caller had misrepresented himself as an agent in an attempt to gain access to the home.
Based on these events, please ensure that your sellers do not directly schedule showings without your knowledge. If concerned about the legitimacy of a caller, please contact the brokerage to confirm the identity of the agent and/or ask the agent for identification.
Agent Safety Alert Program (ASAP) FAQs
Q: What does ASAP mean?
A: ASAP is an acronym that stands for "Agent Safety Alert Program."
Q: What is ASAP?
A: ASAP is a text based alert program that was created as a means to notify Arizona REALTORS® of a possible safety threat.
Q: What is the criteria for an ASAP alert?
A: (1) The health, safety, or well-being of a REALTOR® or client is in imminent danger; and/or (2) Help is needed to locate a missing person, apprehend a suspect, and/or place other REALTORS® on notice of a possible threat.
Q: How does ASAP work?
A: Once it is determined that an incident meets ASAP criteria, members will receive a text alert. The text will be similar to an Amber or weather alert, but will only be sent once, unless there are extenuating circumstances that require a second text.
Q: What type of information will be included in the text alert?
A: In 160 characters or less, the text will describe the incident and the general area in which the incident occurred. The text will also contain a link that the receiver can click on for additional information.
Q: Do I need to sign up to receive an ASAP alert?
A: No. All REALTORS® will automatically be signed up to receive ASAP alerts.
Note: Please ensure your local association has your current cell phone number so that you may receive ASAP alerts.
Q: Can I opt out of receiving an ASAP alert?
A: Yes. REALTORS® may opt out of receiving future alerts by choosing one of the following options: (1) email abuse@eztexting.com; (2) reply to an ASAP alert with the text "opt-out," "unsubscribe," "remove," or "stop;" and (3) send a text message containing the word "stop" to the number 313131.
Q: How will I know if an ASAP alert is sent?
A: If you are located in the geographic area where an incident occurs, you will receive a text alert notifying you of the incident.
Q: How do I report an incident?
A: Incident reports can be submitted to AAR via phone or through the internet at https://www.aaronline.com/manage-risk/realtor-safety/asap-safety-report/. Regardless of whether a report is submitted to AAR, any safety issue should immediately be reported to local law enforcement.
Q: Will the reporting individual's name remain anonymous?
A: Yes. AAR will only release an individual's name if it is the name of a missing person.
Q: What if a reported incident does not meet ASAP criteria?
A: If an incident does not meet ASAP criteria for a text alert to be issued, that incident will still be posted on AAR's REALTOR® Safety webpage for members and the public to access.
Q: Will receiving an ASAP alert cost me any money?
A: If you have an unlimited texting plan, there will be no charge. If, however, you have a plan that charges for receiving texts, the charges will vary depending on the provider and plan chosen.
Q: Where can I go to get information about ASAP alerts?
A: Members that receive an alert will be able to immediately access a link to AAR's REALTOR® Safety webpage which will have more information. Members and the public alike may go to AAR's REALTOR® Safety webpage at any time to get information about current and prior alerts. The website is https://www.aaronline.com/manage-risk/realtor-safety/.
REALTOR® Safety Alert: Angry/Aggressive Client Shopping for Golf Properties
AAR has received reports that a white female in her mid-50s, with short curly blonde hair has been visiting real estate offices in Payson and Carefree making lowball offers on golf course properties in an attempt to gain access to the home. She is known to drive a white Mercedes SUV with Arizona plates, appears to be familiar with the properties and sometimes poses as the owner when seeking to gain entry. This individual is reported to become angry and aggressive when denied access and might be a threat. Although this has not been verified through contact with law enforcement agencies, we urge members to exercise caution.
Safety tips for REALTORS® from Scottsdale PD
Original article at http://www.saaronline.com/news/2015/07/17/safety-tips-for-realtors-from-scottsdale-pd, July 17, 2015 by SAAR
This morning at our Pinnacle Peak REALTOR® Marketing Session (RMS) meeting, Officer Glenn from the City of Scottsdale Police Department shared some tips for staying safe. Whether you're meeting a client, showing homes, or sitting at an open house, REALTORS® should always be aware of their surroundings and never put themselves at risk to be a victim of theft, or worse.
Talking about REALTOR® Safety can be scary – but it's necessary. Here are a few tips from Officer Glenn on staying safe in different situations as a REALTOR®.
When you first meet with a new client:
1) Meet in a public place – Never, ever meet a client for the first time at the property. Meet in a public place – such as your office, Starbuck's, or even the Association headquarters. A new website – meetmeherefirst.com – can help you find locations that have signed up as "Open Door Partners" for REALTORS®. EDITOR'S NOTE: There is currently only one "Open Door Partner" in Arizona–please contact merchants in your area and encourage them to join.
2) Introduce them to people – Introducing someone to your office manager, broker or colleague is a deterrent for someone who has ill intentions.
3) Ask for multiple phone numbers – Get a work, cell and home phone number, if possible. Throughout your time working with the person, periodically call the different numbers. If one or two of the numbers they gave are "out of service" when you try calling, that's a bad sign.
It's important to keep all of this information about your client in one location, preferably that someone else would have access to in the event of an emergency. If something happens or your loved ones aren't able to get in touch with you, this information would be extremely valuable for the police to help track down you and the client you were supposed to be with at the time you went missing.
Officer Glenn also mentioned some "red flags" to be aware of, such as if your client is asking many personal questions about you. If a client asks you things like "what do you do on the weekends" or "where do you go to happy hour" – that could be a sign that their intentions are less than pure.
When you're showing property:
1) Make sure someone knows your itinerary – Set times with your spouse or colleague to check in during showings. Make sure someone knows your route, and what client you are with. Have a set plan for what to do if you don't check in at the assigned time, or don't return from your appointments when expected.
2) Have your client walk in front of you – Staying behind the person or even letting them walk through a room while you wait in the hallway can ward off potential attacks.
3) Be aware at vacant homes – If a door or window of a vacant property is ajar, DO NOT go inside. Instead, call the non-emergency police line and wait outside or in your car with the doors locked.
At open houses:
1) Course plan – Walk through the home and know where the exterior doors are. Have a few ideas in mind in case you get into a situation you need to escape. Keep your keys on you so you can get to your car and flee if necessary. It's better to have a plan and never need it, than to need a plan and not have one!
2) Make friends with the neighbors – In addition to being a good way to make new contacts, you'll have extra sets of eyes watching out for your safety.
3) Have someone with you – Always try to do an open house with a partner. Recruit a fellow REALTORS®, a new agent in your office, or an affiliate partner such as a lender.
Office Glenn also suggested other tips, such as keeping your purse in the trunk of your car and always making sure your cell phone is fully charged. Also, have your keys out and ready whenever you walk to your car from a home or business. In addition, Officer Glenn reinforced to always be aware of your surroundings and follow your intuition.
REALTOR® Safety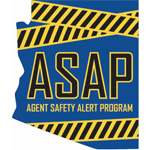 Agent Safety Alert Program (ASAP)
ASAP is a program to alert REALTORS® of critical safety issues. Members may submit reports of incidents they see or know about using the link below. A response team will evaluate the report and may take action, up to and including issuing a text alert to all affected members.
To ensure that your cell phone is in our system for alerts, please contact your local association or edit your own information at NAR's site. For details about the ASAP program, here is a list of FAQs.
---
Arizona REALTOR® Safety Alerts
---
Arizona REALTOR® Safety Videos & Webinar
---
Safety Articles
---
Additional Resources from NAR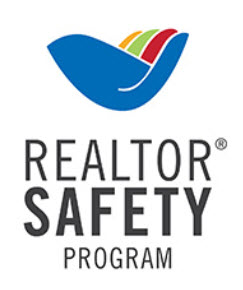 The Importance Of On The Job Safety
In the wake of recent events and the passing of Arkansas Broker Beverly Carter we feel an obligation to educate all of our Members about the importance of safety. Join us in honoring the memory of Beverly Carter, a great real estate broker, by educating yourself on the importance of safety while showing a house, conducting an open house, or working in the office. We urge all of our members to stay safe and look out for each other.
Here are 4 article links that you can use to stay safe while on the job.
We also recommend the information that the National Association of REALTORS® has compiled and has available on their website. This information includes videos, webinars, blog posts, and presentations you can use to educate your brokerage and other real estate agents.
Seller Beware
For many sellers of real property, an open house is an effective marketing tool that provides potential buyers with an opportunity to view a home that they are interested in purchasing. Open houses have therefore been a long-standing tradition in the sale of residential real estate.  Nonetheless, it must be remembered that an open house is an invitation for others to enter the home, regardless of their motives. Sellers should therefore be mindful of commonsense steps they can take to protect their property.
Medications:  One of the most commonly stolen items during an open house is prescription medications.  While medications may not immediately come to mind as a valuable possession, thieves and addicts target prescriptions either for personal use or resale.  Sellers should therefore remove medications from plain sight, drawers and cabinets.
Valuables:  It is equally important for sellers to set aside important possessions or remove them from the home prior to staging an open house. Jewelry, collectibles and other small items can easily be taken without attracting attention.  Even placing these items in a drawer is inadequate as it is simple for a thief to open drawers and cabinets while the agent is distracted or in another part of the home.
Mail:  Items such as bills and bank statements that contain account numbers and other sensitive personal and financial information should always be removed from the home to prevent identity theft.
Electronics:  Desktop computers are often too large and inconvenient to remove from the home.  Items of this nature must therefore be password protected to prevent access to the seller's private files.
Keys:  Do not leave spare door keys, mailbox keys, gate keys or garage door openers lying around the home during an open house.  Doing so invites a thief to later gain entry to the seller's home or mailbox.
Calendars:  Calendars typically contain private information, including dates and times on which the seller will be away from the home.  Sellers should therefore close and put away all calendars prior to opening their home to the public so as not to publicize this information.
Doors and Windows:  At the conclusion of the open house, the seller should immediately check all doors and windows to ensure that they are securely locked.  Thieves will often unlock doors and windows during an open house with the plan to gain entry to the home later that night or the next day when the seller is at work.
Multiple Agents:  Depending on the popularity of the open house, it may prove beneficial to have more than one agent present to better keep an eye on people moving throughout the home.  Some would be thieves make two visits to the home.  The first time, the thief will "case" the property to evaluate the security measures in place and identify items worth taking.  The individual may then come back later with a partner.  While one of them talks with the agent in an effort to distract him or her, the other moves about the home.  Having an extra set of eyes helps combat this scheme.
Open houses remain a primary source of information for interested buyers.  Although most individuals attending an open house are genuinely interested in learning about the home, some individuals have ulterior motives.  And while different listing contracts contain different terms, this concern is recognized in the ARMLS Exclusive Right to Sell/Rent Listing Contract which states, in part, "Owner acknowledges that Owner's or occupant's property could be damaged or stolen or persons visiting the Premises could be injured.  Owner shall be responsible for obtaining appropriate insurance to cover such possible events."  In light of the risks associated with open houses, sellers should be advised to take appropriate precautions to protect themselves and their belongings.
About the Author:
Scott M. Drucker, Esq., a licensed Arizona attorney, is General Counsel for the Arizona Association of REALTORS® serving as the primary legal advisor to the association. This article is of a general nature and reflects only the opinion of the author at the time it was drafted.  It is not intended as definitive legal advice, and you should not act upon it without seeking independent legal counsel.
Five Steps To Prevent iMugging
By Ron LaMee, senior vice president, Business Services and Technology, AAR
The sting of having an online account hacked or your identity stolen may not be physical, but it can still prove to be painfully inconvenient and even financially harmful for years to come. Don't make it easy for bad people to hurt you! Here are five steps for protecting your business and personal life from iMugging.
1.       Secure your email
The single most important thing you can do to protect yourself is create a very complex password for your main email account. Think about it. If you forget your Amazon.com or Chase or Facebook password, where do you have the reset sent? Your email account. If someone gains access to your email account because you have a lousy password, they can change passwords for every important online account you have in 15 minutes or less. Not only can they drain your accounts and rack up charges, but you'll have the pain of manually resetting all those accounts. Use a strong password and reset it once in awhile (See the "It's easy to be hard" password sidebar.)
2.       Secure your phone and tablet
Is this you: "I love using my tablet and phone for email, because it's fast and convenient—it's always there without logging in!" If so, that means that if bad people grab your mobile device, they can log right into your email (See #1 above). Every mobile device allows you to set a PIN number or password every time you light up the screen. It's a little less convenient, but using a device login screen can protect your email and all of your content from easy access. While you're at it, make sure your laptop is also protected.
3.       Review your privacy settings on social media
Facebook is great for connecting, but it isn't your friend. You profile information and the information you share can give would-be iMuggers useful information about your whereabouts. Think twice about checking-in or posting that you'll be out of town. Likewise about posting about a big purchase such as a new car or 100-inch TV. While this may be exciting to you, the bad guys see it as an opportunity to strike. If you must share this information, limit the amount of people who see it to just family and friends (real friends). You can do so by setting up different lists in Facebook and control who sees what information. A good tutorial is here. Do the same thing for Twitter, Foursquare, Yelp! and your other social accounts. Don't link anything to your personal Facebook account and (for heaven's sake!) don't use your Facebook login as a shortcut to other accounts.  For useful information about Facebook privacy, go to http://lifehacker.com/5813990/the-always-up+to+date-guide-to-managing-your-facebook-privacy
4.       Get a password manager
Password managers are programs that help you collect all your passwords and keep them secure.  You choose one really good master password, then all your other passwords are immediately available.  Good password managers work across all platforms (Windows, Mac, iPad, iPhone, Android, etc.). I recommend RoboForm—check it out at https://www.aaronline.com/efficient-business-tools/roboform and take advantage of our special AAR-only member discount.
5.       Use anti-virus software and patch everything
Was that two? Anyway, find anti-virus software of some kind, regardless of what device you use. Macs, iOS, and Android devices are vulnerable, too. There are good, free ones, but if you decide to pay for one, it's worth the peace of mind. While you're at it, make sure that every time MacOS, Windows, Firefox or another one of your programs offers you an update, do it. Read each step carefully and don't accept installation of special "free" toolbars like Bing, Yahoo!, Ask, Google, eBay. None are worthwhile and can ruin performance.
Following these basic steps will go a long way to making you safer from iMugging.
---
It's Easy To Be Hard: Making Good Passwords
If your password is strong, it's probably hard to remember, so I'm going to show you how to make it easy. Most passwords must be longer than five characters, but apply this same technique in creating a longer password:
Begin with a phase you can remember: "Mary had a little lamb". Take the first letters of each word: "Mhall". Switch out with numbers and characters that resemble the letters: "m#@1L".
Now, "Mary had a little lamb" is your reminder that your new password is "mh@1L". Use a longer phrase for a more complex password and you have a password that's hard to crack, but easy to remember. For more information, here is an interesting article: http://www.baekdal.com/insights/password-security-usability
---
In a recent poll, AAR Members answered the question:
"Do you password-protect your smartphone or tablet homescreen?"
59% said Yes, while 41% said No
Keeping Yourself Safe
In an industry that relies mainly on solo showings and interaction with strangers, safety should be at the top of every REALTORS'® mind. September is National REALTOR® Safety Month and AAR interviewed two REALTORS® who both experienced life-altering encounters. Read their stories and hopefully you will be safer for doing so.
Out of Nowhere
After showing a home, REALTOR® Kristine Vowles saw a man quickly approaching her out of the corner of her eye. What happened next changed her life completely.
"He grabbed me from behind and tried to force me into my car," said Vowles. "I didn't even realize he had a knife at my throat." Vowles tells a heart-wrenching story of a young, would-be attacker who told her that he had specifically targeted her for a gang initiation and that if she didn't comply he'd go after her family next. "I don't know how I did it, but I just kept fighting him and I didn't get into my car," said Vowles. What happened next is something out of a movie. All of a sudden a man came to her rescue, he tackled her attacker and all three tumbled to the ground. Vowles heard her savior yell to her "Run! Run, and don't look back. Go!" Vowles got in her car and sped away, she never saw either man's face.
In the days and weeks that followed her attack, Kristine Vowles was in shock and barely spoke. During the struggle, her throat was sliced and she lost a lot of blood. She resolved to stop doing open houses alone, encouraged her mother to accompany her to showings and eventually become her partner, and she started to hear stories of other agents who were victims of attacks. One of which, was her friend Shara Terry.
A Gut Feeling
Shara Terry, a REALTOR® with Keller Williams Sonoran Living, was driving home from a house showing in November of 2012. She was on the phone when her gut told her something was wrong. A Ford Explorer pulled up next to her. The driver pointed to her, got behind her and then slammed on the gas when Terry stopped for a red light. "I remember looking into my side mirror and the driver who hit me was telling me to pull over." Terry had the same reaction that any one might have and without thinking pulled into a complex to call her insurance and speak with the other driver. Then the driver who hit her sped away.
After the police arrived, Terry told the officer what had happened. "The officer told me that this was definitely intentional," said Terry. His words hit her like a punch in the stomach. He told her that the police had seen an increase in crimes where the driver would identify a single women in the car and then intentionally hit their car to make them pull over. These assailants were then robbing, kidnapping or attacking the victims. "The guys that hit me must have gotten spooked because I pulled into such a busy complex. I'm so glad they didn't get out. It probably saved my life," said Terry.
Your Secret Weapon: Being Aware
"Crimes against REALTORS® are just as high as crimes against college students," said Vowles. The key to preventing an attack is being aware. "Agents are perfect targets," Vowles continues. "We're always on the phone in our car, looking up directions, at open houses alone or distracted by other things." Here is some advice that both Vowles and Terry say will help:
Put down your phone. "When I leave a showing at night or even if I'm leaving the grocery store, I put my phone down and turn the flashlight on my stun gun on." This allows you to focus on your surroundings.
Get a buddy. When it comes to showings or open houses, Vowles recommends always having a buddy. "If something goes wrong, there's someone who can get help fast."
Take a self defense class or a safety training class. Vowles now devotes a majority of her time to safety training workshops and selling protection equipment. She's currently working with the West Maricopa Board for a REALTOR® safety event on September 26 and hopes bring the same to the Scottsdale and SEVRAR boards.
Trust your intuition. It's always a good practice to trust your gut. If something seems wrong, it probably is. Listen to your intuition and it might save your life.
Thank you Kristine and Shara for sharing your stories.
---
Additional Safety Resources
Safety Apps to Try
Originally geared towards college students, this app won the White House's Apps Against Abuse challenge. It helps you stay safe by connecting you to six trusted contacts, whenever and wherever. Use the pre-programmed "come and get me" message with your GPS location, or easily call national and local emergency hotlines in critical situations. It's a fast and discreet way to put your safety first. Available for free for iOS and Android devices.
Addendum: You don't actually need six people if you want to double up on contacts.
Not only does a single tap or shake set off this app's piercing alarm, but it secretly starts recording video of your attacker on your phone so they can be identified later. PanicGuard also tracks your location as soon as the alarm is activated and sends your coordinates to your preselected contacts and police, so even if you leave the scene, they can still find you.
panicguard.com, $5.99/month
---