2016 Primary Committees
The Arizona Association of REALTORS® is member directed and staff driven. We are governed by our Executive Committee, Board of Directors and Primary Committees. The Primary Committees are:
Legislative and Political Affairs
The Legislative & Political Affairs Committee works to protect private property rights, promote AAR's interests at all levels of government, and mobilize members to legislative and political action. This includes work on needed legislation, legislative monitoring, lobbying (including "calls for action"), issues campaigns, issues research, member awareness and political training programs, and raising and disbursing funds for RAPAC and the Issues Mobilization Fund.
Chair, Holly Eslinger
Vice Chair, Gary Nelson
Members:
Melissa Clayton
Gary Cordell
Brenda Cross
Frank Dickens
Sue Flucke
Pam Frestedt
Holly Mabery
Craig Sanford
Dee Schippel
Kent Simpson
Lisa Suarez
Duane Washkowiak
Pete Weaver
Lori Doerfler, Executive Committee Liaison
Paula Monthofer, Executive Committee Liaison
---
Risk Management
The Risk Management Committee implements and oversees programs designed to mitigate risk for consumers, as well as all Arizona REALTORS®. This Committee is responsible for developing and maintaining standardized real estate contracts and forms which are used in a majority of Arizona real estate transaction. The group is also charged with professional standards (ethics) administration and adjudication, dispute resolution, Legal Hotline management and oversight, along with educating members in risk management techniques and applicable laws that affect their practice.
Chair, Gerry Russell
Vice Chair, Evan Fuchs
Members:
Martha Appel
James Burton
Jim Durham
Holly Eslinger
Nicole Hamming
Jon Kichen
Jennifer Kiley
Jan Leighton
Marge Lindsay
Holly Mabery
Laurie McDonnell
John Mijac
Trudy Moore
Bradley Ryan
James "J.T." Tsighis
Bill Ashker, Executive Committee Liaison
Cathy Erchull, Executive Committee Liaison
Richard Mack, Legal Hotline Counsel
---
Business Services and Technology
The Business Services and Technology committee coordinates association activities relating to the technology and processes of information flow among those served by AAR.  Important member benefits from this area include AAR eSign (a full-featured electronic signing platform) and zipForm® (a powerful system which allows Arizona REALTORS® to efficiently fill out and manage contracts).
Chair, Yvonne Coelet
Vice Chair, Sasha Lopez
Members:
James Adams
Annie Barmore
Fred Cleman
Gary Fenton
Elaine Grill
Bart Haiduk
Keri Means Hoge
Danielle Lawrence
Gunner Mitchell
Sean Murphy
Josh Nies
Carlos Ramos
Steve Redmond
Duane Washkowiak
Matias Rosales, Executive Committee Liaison
Jay Schlum, Executive Committee Liaison
---
Professional and Business Development
The Professional & Business Development Committee provides tools to assist members and associations to be the best prepared and perform to the highest standards. The committee oversees education activities like the GRI program, Leadership Development (LTA), Broker University (seminars geared for brokers/managers), MRE Society and remote educational sessions across Arizona.  Major events include AAR's Spring Convention, its fall Leadership Conference and the Industry Partners Conference which brings together fellow finance and closing professionals for discussion and education.
Chair, Chris Paris
Vice Chair, Pam Frestedt
Members:
Beth Adams
Vicki Cleman
Sue Flucke
Pamela Frestedt
Evan Fuchs
Eric Gibbs, Sr.
Keri Hoge Means
Jacquie Kellogg
Vicki Lind
Gary Nelson
Yvette Palmer
Emmy Simpson
Laura Tarin
Clark Jones, Executive Committee Liaison
Jim Sexton, Executive Committee Liaison
ARIZONA REALTOR® (AAR) OFFICER ELECTION NOTICE
To view the contents of this post, you must be authenticated and have the required access level.
Meet Your 2014 Committee Chairs
AAR is a volunteer run, staff driven organization. In additional to our Executive Committee, AAR also has four additional primary committees that help shape the direction of our association for the coming year. They are: Business Services & Technology, Legislative & Political Affairs, Risk Management and Professional & Business Development. To see what each committee is responsible for, click here.
Each year, we get a new crop of leadership to help enact real change within our industry. Combined, they have a total of 64 years experience in the real estate industry. Each person brings a unique perspective to their role, and a diverse background. However, they have one thing in common: each person wants to move our industry forward. We'd like you to meet AAR's 2014 committee chairs.
Business Services & Technology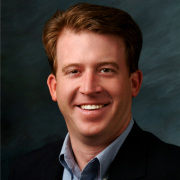 D. Patrick Lewis, Better Home and Gardens Real Estate Sonoran Desert Lifestyles
Patrick has been a REALTOR® for 11 years. He's an Arizona native and a fan of ASU football. Prior to embarking on a career in real estate, he was a technical recruiter for large private companies and government agencies.
In 2014, Patrick will chair the Business Services and Technology committee, as well as serve on the Legislative and Political Committee. "I have always been taught to give back to your industry and your community," said Lewis. He goes on to say that he chose to serve on this committee because he "believes technology has the ability to make business processes more efficient and time management a little easier." Below are a couple other facts you should know about Patrick:
PC or Mac? Mac.
Dog or cat? Dogs.
If you could be something other than a REALTOR®: Venture capitalist. I would love to be able to enable other entrepreneurs' dreams.
What do you love about real estate? Helping people through the process. A home can mean so many things and people have so many reasons to be buying or selling. It is amazing to be a part of our clients' paths forward.
How can your fellow members assist you? I am always interested to hear about new technologies that would help our members in their daily duties.
What's the next big thing in technology? Data analysis and prediction.
Legislative & Political Affairs Committee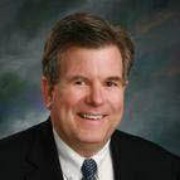 Thomas Sloyan, RE/MAX Excalibur
Thomas has been a REALTOR® for 34 years and has been involved with AAR since 2006 when he served on its Board of Directors. In 2014, he will chair the Legislative and Political Affairs committee focusing on protecting property rights. According to Thomas, he chose to serve on this committee because he is "very interested in politics that affect REALTORS®".
Here are a few more facts about Thomas:
PC or Mac? PC
Dog or cat? Dogs
If you could be something other than a REALTOR®: A beach bum in San Diego.
What do you love about real estate?: Helping buyers and sellers achieve their real estate goals
Favorite Movie: The Sting
What's the next big challenge we face in real estate? Keeping the mortgage deduction for homeowners.
Risk Management Committee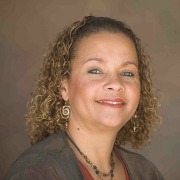 Tahona Epperson, Coldwell Banker/Mabery
Tahona has been a REALTOR® since 2004. Hailing from Boston, she first started out working in resorts managing the room night inventory for five properties in the Southwest. In 2014, Tahona will lead the Risk Management Committee's focus on the implications of the Dodd-Frank Wall Street Reform and Consumer Protection Act. She says that she joined the Risk Management committee because, "this committee has taught me that real estate is not just about the transaction, but how there are many issues that are involved in the real estate industry."
Here are a few more things you might not know about Tahona:
PC or Mac? PC
Dog or cat? Cats. But she's allergic to both.
Why real estate as a career? I love helping people achieve their goals of homeownership and the  flexibility that this career affords.
How can your fellow members assist you? Mostly by sharing. Bringing information and ideas to the Risk Management Committee so that we can be sure to stay up-to-date on issues affecting our membership and industry.
What is AAR's biggest benefit to its members? A strong support system. It's great to have such a wonderful legal team, a proactive professional development team and a cutting-edge technology team!
What's the next big thing in real estate? More green, energy-efficient, solar building.
Professional & Business Development Committee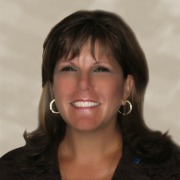 Lori Doerfler, ABR, CRS, GRI, RSPS, RE/MAX Prestige Properties
Lori just celebrated her first decade as a REALTOR®, starting in 2003.Prior to her career in real estate, Lori worked in sub-contracts administration in the aerospace industry. In 2014, Lori will lead the Professional & Business Development Committee in one of its most ambitious years yet. In the coming year, this committee will focus on the renewed GRI program rolling out on January 1. Another key area of focus will be leadership training and remote delivery that will allow the expansion of REALTOR® education throughout the state.
According to Lori, professional development is her "passion." She was drawn the volunteering at AAR because of the "extreme professionalism" of the members and she welcomes each members input and time as AAR works towards providing the highest quality education opportunities. Here are a few more things to know about Lori:
PC or MAC? Both! My first computer was an Apple IIe, then a PC, then a Mac. Now I work on a PC and an iPad.

Team she always roots for: Team 48 Jimmie Johnson, NASCAR

Dogs or Cats? Dogs… they are most loyal!

What's the next big thing in REALTOR® education? Remote delivery. This will allow for the increased availability of high quality education at a reduced price in a convenient location.