Five Do's and Five Don't's for New Agents
To view the contents of this post, you must be authenticated and have the required access level.
Be Successful – Competency Areas You Should Master
Body of Knowledge in Residential Real Estate
Posted: 1996 ~ Reviewed 2005
This is a statement of what the residential real estate practitioner needs to know or be able to do in order to practice competently. The body of knowledge below was developed by researching similar task analysis documents and curricula of real estate educational programs (including university real estate research centers). The NATIONAL ASSOCIATION OF REALTORS® Education Committee appointed a group of REALTORS® to develop a draft model based on this research. The model was sent by survey to approximately 300 real estate practitioners and educators for validation; below reflects the outcome of that validation survey.
The COMPETENCY area is indicated in bold, the TASK area is immediately below the competency and the individual TASKS are bulleted. Have you mastered these competencies? If not, designations courses are geared to teach you how to perform all these tasks — check them out.
Sales Process
Prospecting
Identify spheres of influence
Develop a referral network
Telephone techniques
Develop a farm or business base
Use contact management databases
Work with expired listings and FSBOs
Marketing
Hold an open house
Develop and use a personal presentation program
Show a property
Establish property price
Make a listing presentation
Present offers
Prepare a Comparative Market Analysis (CMA)
Create advertising
Create a direct mail campaign
Develop a marketing plan for a property
Handle competing offers
Research a property
Customer and Client Service
Build trust with client
Qualify buyers /sellers, (needs, wants, financial)
Counsel seller / buyer on home buying process
Communicate with seller and buyer
Negotiation skills
Transaction management, contract to closing
Knowledge of home financing
Legal and Regulatory
Professional Standards
Comply with NAR Code of Ethics
Comply with NAR professional standards
Understand arbitration and mediation process
Understand and comply with state rules and regulations
Fair Housing
Understand and comply with fair housing laws
Understand and comply with Voluntary Affirmative Marketing Agreement (VAMA)
Understand and comply with Americans with Disabilities Act (ADA)
Brokerage Relationships
Understand and comply with the law of agency
Explain agency relationships to a seller or buyer
Understand employment agreements
Understand and comply with antitrust law
Recognize and disclose a closed business arrangement
Contracts
Understand and complete applicable contracts, agreements and forms
Handle clauses and contingencies
Understand and comply with applicable escrow and trust fund requirements
Avoid unauthorized practice of law
Environment
Understand and comply with appropriate environmental laws
Locate qualified environmental professionals
Know consequences of failure to comply
Technology
Hardware
Assess individual technological needs
Select appropriate hardware
Software
Assess individual technological needs
Select appropriate software
Tools: Contact management, word processing, presentations, Multiple Listing Service (MLS), Comparative Marketing Analysis (CMA), database management, spread sheet, accounting, financial management, etc.
Communications
Assess individual communication system needs
Select appropriate communications systems
Tools: On-line systems, cellular phones, interactive television, e-mail, voice-mail, pagers, Internet, etc.
Professional Development
Business and Personal Management
Develop goal setting and time management strategies
Maintain a professional image
Develop a personal business plan
Develop a professional contacts network
Develop problem solving skills
Develop communication skills
Develop negotiation and counseling skills
Community involvement
Continue life long learning
source: NATIONAL ASSOCIATION OF REALTORS®
Help, I'm New! How Can I Market Myself?
By Blanche Evans
Posted: 1999 ~ Reviewed: 2005
You are a new agent. Your company is introducing you to the marketplace with a feature story in the papers and adding your bio to the company website. And you don't even have your first client yet. What are you going to say about yourself?
Few topics can bring on writer's block faster than writing about oneself — especially when you have to sell yourself. No matter what you put down, it seems trite, conceited, self-serving, boring, or worse, calls attention to your inexperience. Who wants to read this stuff, you ask?
You'd be surprised. The human animal is eternally fascinated by other people, and your bio could be read with enthusiasm by any number of people. And, who knows? It might even attract some business.
Like any other learned skill, writing has a blueprint you can follow, and the rest will come. But don't shut yourself down before you get started. Writing about yourself may seem difficult, but it doesn't have to be intimidating.
Lesson One: String the information
Writing a bio is like tying together strings. Each string represents a paragraph of information that is organized under a topic. (Remember topic sentences in junior high?) The first paragraph lays down a string of information, like your name and what you have done (joined XYZ company). The next paragraph picks up the string by explaining who you are, and then the next paragraph could explain why what you did was special, and so on. The idea is to make it flow. Try to avoid abrupt changes of topics from one paragraph to the next. If you don't need to change topics, make a transition sentence to ease into a subject change.
Lesson Two: You have more appeal than you think
New agents think there is nothing to say, but there is a wealth of material in your past and present that can relate to your new career. What you want to do is provide as much of an overview as possible with details that will distinguish you to the widest range of buyers and sellers. They are your audience, and what you write needs to appeal to them. So include your educational, business, philanthropical, and community service backgrounds.
I once wrote a profile for a new agent that put a lot of so-called negatives to advantage. If I had written just the facts as she presented them to me, the story would have been titled, "Devastated Divorcee Attempts New Life in Real Estate." Not very appealing. Instead we talked, and I soon found out a lot of great things I could use. Her special interests included gardening, interior design, and volunteering in her church's nursery, where she met a lot of young families. So we played up the positives by writing that she "has a special place in her heart for young families starting out. They rely on her for guidance, especially when evaluating homes that require updates of fresh landscaping."
We continued to embellish her profile with an authoritative-sounding quote, "Starter homes often need updates," New Agent said. "When I show homes to my first-time buyers, I use my experience to see the possibilities, I know what will add value to a home and what will work for my customer's budget."
After this story ran in the paper, who do you think made appointments to meet this agent? Several new homebuyers who though she could help them find the right home in their price range.
Lesson Three: Ask questions of yourself to generate topic ideas
Agent profiles tell a story. A story is made up of answers to questions such as who, what, when, where, and why. Brainstorm with yourself, asking questions that you think buyers and sellers will want to know the answers. Take the answers and turn them into points of difference that will help distinguish you from other agents.
Did you move to take the real estate job? Recount your relocation experience as a good reason why you can empathize with the needs of transferees. You already know from experience what types of services they need to make the buying, moving, and settling-in experience easier.
Do you have previous work or school experience? If so, look for the qualities in your previous work or school curriculum that are of value in a real estate career. Ask your office manager what work experience they consider valuable preparation for a career in real estate, and pick the same examples from your work experience. Connect the experience to your new position. If you were a history major, for example, you could have a special interest in historic homes or older homes with character. To play down the fact that your are new, say, "This experience was invaluable in helping me relate to buyers and sellers."
What are your personal qualities? Positive characteristics don't need a spin, but negative ones sometimes do. And it helps if you can include a quote from someone in your office, the company owner, or office manager on why they hired you and why you will be good at the job. That Type A perfectionism you have taken so much flak about now becomes "He is extremely focused on details — an attribute buyers and sellers appreciate especially at contract time."
What are your interests? Sometimes a personal hobby can make a great client niche. One REALTOR® was having trouble standing out among the crowd at a large firm. Her hobby was golf, so in her spare time she researched all the new and existing home communities with golf courses in her area. She made a note of public courses, as well, creating a handy database for research. Her niche is so in demand that she now specializes in golf course communities. An added bonus is that she plays golf often with her clients.
Lesson Four: Dance with the partner that brought you
Be sure to include a quote as to why you chose to work with your broker over other in the market. Take your finished bio to someone in authority whom you trust, and ask that person's help in editing your work. Look for typos, misspellings, and other inconsistencies. Be open to suggestion, and don't be hurt by some constructive criticism. Your goal is create a bio that will work as a marketing tool for you. It doesn't matter how you get there.
Reprinted with permission of Real Times.
Real Times is an on-line real estate news service for consumers and professionals, at www.realtimes.com.
Handling Objections
by David Compton
Listed here are some suggested responses to common objections of sellers during your listing presentation:
"I have a friend in the business."
acknowledge that you understand why they would feel obligated.
ask how they would feel if they had to fire their friend like they could with us.
ask how comfortable they feel about sharing certain delicate information about themselves with their friends.
emphasize the importance of your marketing plan and that their friend should have also prepared one that is as aggressive as yours.
ask if their friend is full-time in the business.
compare your "sold" statistics with their friends.
"I want to interview other agents."
acknowledge that it would be a "good idea."
remember to keep the recruiting letters that you receive from other agents and to show them to the seller
use your "sold" comparisons and make sure that it has the companies that you've received recruiting letters from.
show them your marketing plan.
"I'll pay you XXX percent; that's what your competition offered"
review the services you offer and your marketing plan.
emphasize what you offer that the competitor(s) don't.
relate this question to negotiating skills (i.e., "Mr. Ms. Seller, if they're willing to give such a generous concession with their fee, how confident do you feel about their ability to negotiate on your behalf? We negotiate very vigorously to get you the best price obtainable in the shortest time with the least inconvenience")
emphasize (delicately) the necessity of motivating other agents to show the property and how its an integral part of your marketing plan (which homes will agents show first – the homes offering a higher split or lower split?)
point out to them that your manager/broker will not approve the listing without a XXX percent marketing fee.
ask them what part of your marketing their home would they like to eliminate to compensate for the income reduction.
explain seller who actually shares in the commission (the listing agent, the selling agent and possible the broker).
ask the seller if they would do their job for less money.
"I don't want a sign in my yard; the neighbors are nosy and people would drop by at inconvenient times"
let them know that the sign is a very integral part of your effective marketing system.
emphasize that the neighbors are one of the best resources in getting a property sold. They might have a friend or relative whom they want as a neighbor.
let them know you can put a rider on the sign that will say "shown by appointment only."
emphasize that your best floor calls usually come off the signs rather than the ads. The people calling are usually seriously interested.
emphasize that your firm's sign is recognized throughout your market and will give their home more credibility in the marketplace.
"I don't want a lockbox"
show them how the system works and the security system's function in conjunction with it. Emphasize that the system keeps a record of who has had access to the property.
stress the importance of making their property accessible and that making it as convenient as possible for other agents to show it will give them more exposure.
be prepared to suggest an alternative location for the lockbox like the hose bib of the side
Getting Results from Goal Setting
by Steve Paris
You've established your goals for the year. Now how do you make them happen? Start with a plan of action and follow it through — all the way to celebrating your success!
Start with the end in mind
Develop a clear picture of what you want to accomplish. State the end results in one sentence that even a child can imagine, understand and remember. Consider the power of President Kennedy's goal "to send a man to the moon and bring him safely back home within this decade." Thousands of people did very detailed work and spent billions of dollars based on this simply stated goal.
Develop a written plan
Get it on paper (or in the computer). Make the plan as specific as possible, in terms of what will be done and by when. A timeline will help you keep on track as far as providing a written outline of your accomplishments to date and what remains to be done.
Enlist support of others
Let them know what you are doing, and how they and others will benefit from the results you want to produce. Invite them to lend their support however they can.
Set up milestones and reporting systems
Break the job down into segments, and set target dates for completing each segment. Develop a reporting system on paper or via a good software program. Communicate often with all those who have a need to know to avoid unwanted surprises.
Have a support system
Set up the supports you need in your work and in your personal life. Have one or more advisors that you meet with regularly to report progress, and get advice and encouragement. Your personal coach can be one of these key people.
Monitor progress and make adjustments
Realize that even the best plans need to be adjusted in the heat of the battle. Make adjustments quickly and respond to new opportunities or short cuts along the way that help you reach your destination faster. If you find it difficult to get around or through certain roadblocks, get help and advice promptly.
Form mutually beneficial alliances with others
Find out what other people or groups are natural allies and team up with them so you can help each other reach your objectives more easily and effectively.
Work your plan regularly and continuously
Maintain a high focused activity level yourself, and get help when you need it. Don't try to do everything yourself. Delegate as much as you can, and follow up with those to whom you delegate work.
Keep your allies on your side and your enemies at bay
Inform your allies about progress you are making and problems you are having. Thank them for their help. Protect yourself from important enemies by setting up and maintaining boundaries between yourself and your enemies. Recognize that enemies can be within you as well as about you. When you find that you are doing things that impede your own progress, replace that activity or habit with a better one. Ask your advisors what you personally can do better. Then put the corrections in place.
Celebrate progress along the way and at the completion of your work
Share the glory. Recognize and thank the people who have helped you produce results.
Reprinted with permission of Real Times. 
Real Times is an on-line real estate news service for consumers and professionals, at www.realtimes.com
The ABC's of What I Learned in Real Estate
by ELIZABETH NEWLIN on SEPTEMBER 24, 2010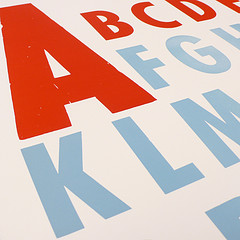 Image courtesy of Flickr user kvanhorn
A – Appraisals aren't the black-and-white system of valuation I thought they were before I got into real estate. And they can kill a deal faster than you can indignantly shout, "But that comp backs to a major road!"
B – Basements are like four-leaf clovers here in Arizona: almost impossible to find, and even when you do, not as great and exciting as you thought it was going to be.
C – Commission checks with small numbers are sometimes more satisfying than the illusive five-digit ones. Collecting a check for that short sale you spent a year crow-barring through the system can make the measly $1500 you take home feel a bit inflated.
D – DocuSign has saved my life. If I had to actually sit down with one particular client every time in the last 18 months he wanted to write an offer on a short sale he was going to eventually cancel on (23 offers, people!), I would have FUDed him a year ago. Luckily, we DocuSigned all but the first one, and now we're finally closing on a property.
E – Empathy goes a really long way when things start to get rocky. Most people just want to feel like someone understands what they are going through and that their emotions are legitimate. A little bit of empathy can usually calm the most irate client.
F – Flats are vital. High heels are for hookers and real estate agents in the movies, not actual agents who have to troop through the rocks on the side of each and every house they show to get the lockbox open. Nicely sculpted calves are not worth landing on my butt in the spider-webby weeds around the hosebib.
G – Granola bars in the glove box. These have saved me from swooning face first into a murky green pool many a long showing day.
H – Health insurance was a luxury I should have appreciated more when I was working the corporate 9 to 5.
I – Insanity generally runs along a genetic line. So if you've encountered it in someone, expect to find it in her brother when he's referred to you.
J – Juggling is not a circus act. It's a survival technique.
K – Kindness begets kindness. That pushy lady on the PTA could be your next client if you play your cards right. Probably best not to slash her tires after the meeting because she shut down your proposal for a cotton candy booth at the fall festival.
L – Land-leases are totally asinine. Stay far, far away from them.
M – Money can fix a lot of things about a property, but far from everything. Money can't make a house not back to a busy road, make a backyard big enough to put in a pool or raise low ceilings in a two-story house.
N – Never calculate your paycheck before the house has closed. Doing so will only cause the deal to fail in new and spectacular ways. Chickens are best left uncounted.
O – Open houses account for not even 5% of what I actually do–contrary to my impression of what real estate agents do before I became one.
P – Price is king. You can't get away from it. Any properly priced property will eventually sell. It's determining the proper price that's the tough part.
Q – Quality wins against quantity in any circumstance: houses, clients, square footage. (Well, except for wine. But that goes unsaid, right?)
R – Restroom breaks in vacant houses are a bad idea. It's best to wait for the next occupied house where you can be sure to find running water and toilet paper. (Yes, I've learned this one the hard way. Shut up.)
S – Sewage smell. No, nothing died in here; the water hasn't been run because it's vacant, so the sewage traps dried out and you now smell the sewer. Doesn't it make you grateful for the convenience of modern plumbing?
T – Termites. They're the only thing that can kill a deal faster than a bad appraisal. And unfortunately, no property is immune to the creepy little tunnel-building creatures.
U – Unicorns are more common than buyers who you've met on the internet who are coming into town for one day and will actually buy a house like they are promising. You will give them a free tour of the valley from Surprise to Queen Creek and never hear from them again.
V – Vacations breed deals. Schedule a vacation, and you will be immediately inundated with work that cannot wait. It can't be a fake vacation, though; that doesn't work. It has to be one you put a huge deposit down on and can't cancel.
W – Wine cures all ills. (I was going to use W for water in copious amounts during showings, but who are we kidding? Wine is more important to my sanity.)
X – Xanax. What wine can't cure, it will. (Negotiating real estate is not for the faint of heart.)
Y – Yard size is totally relative. A buyer in from Wyoming is bound to be horrified. One in from New York will be thrilled.
Z – Zillow sucks the big toe of a jolly green giant. And yet the general public will always believe what the computer-generated algorithm thinks a house is worth over the agent they hired. This will remain one of the great mysteries of real estate.
---
Enjoy this post? Get the latest blog.aaronline.com posts sent to you by subscribing via email or RSS.
| | | |
| --- | --- | --- |
| | | Elizabeth NewlinRealtor. Mom. Foodie. Blogger. Dancer. Wino. Kidder. Not in that order. Read more of my real estate stories and experiences atwww.RealEstateTangent.com. Or don't. I don't care; it won't hurt my feelings. No, those aren't tears, I'm chopping onions, shut up! |
5 Critical Steps for Your Business Plan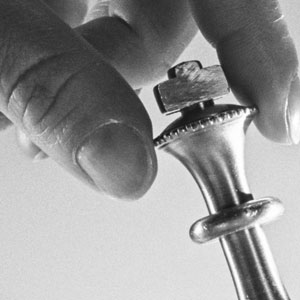 It's Simple & Important to Your Success; Here's How to Get Started Today
Plan your work, and work your plan. Both of these are necessary for a successful real estate career. Yet most practitioners suffer because they don't have a plan, never finished their plan or don't know how to implement their plan. As a result, their business, relationships, quality of life and even health may suffer.
There are five critical steps that ensure you implement and follow through on your business plan.
1. Complete a Simple Plan
A simple plan answers these questions:
What do you want your real estate career to do for your life in 2012?
Why is that important to you?
What conservative, one-year, measurable goal would indicate that you are well on your way?
How will you measure it: weekly? monthly?
What is the simplest action plan to accomplish your measurable goals? List three key projects; then figure out how you can either start doing them or do them more consistently.
What regular time and date each week can you set aside to assess your progress toward your overall goal and your key projects?
2. Reduce Your Key Projects
Make sure you've identified benchmarks each week and month to ensure you're making progress against your key projects. Benchmarks are simply the evidence of success. For example, if your project is to build your own Web site, then benchmarks would be:
Create a list of all the features and elements you want on your site.
Create a marketing plan for driving traffic to your site.
Interview and hire Web companies.
Have beta site complete.
Launch live site.
3. Create a Schedule
This ensures you will complete the action steps. There are two parts to this schedule: The first is the schedule of benchmarks in the step above. The second is to choose one day of the week, the same day each week, at the same time, in the same place to work on each particular project. This step is the reason you choose a maximum of three priority projects.
4. Schedule a Time to Review Progress
Each week, choose a day to evaluate the progress of each project (making decisions to keep going, complete, stop, or alter your work) and look at the progress of your measurable goals. Evaluating both your projects and your performance at this point is extremely important because you are then weighing the value and progress of your projects against the real measures of sales and income.
5. Instill a "Numbers Consciousness"
What gets measured gets done. An example of numbers consciousness for weight loss would be to set a target weight. Then, record what you eat and get on the scale every day until you get there. If you keep getting on the scale and adjusting what you eat, you are very likely to achieve your goal.
As a real estate professional, "numbers consciousness" means having sales and listing targets each month that add up to your annual goal. More importantly, it involves looking at them every week so that you always know where you stand for the month and the year. And you can make continual adjustments based on those numbers.
As you complete each step and as you review your progress each week, you gain tremendous insight into your business. Your business intelligence and motivation grow in a very natural way. I provide a daily reinforcement of this process in my coaching programs because success with this business plan is dependent on a modest level of self-discipline. Every real estate professional is capable of it.
Reprinted from REALTOR® Magazine January 2011 with permission of the NATIONAL ASSOCIATION OF REALTORS®. Copyright 2012. All rights reserved.
ADDITIONAL RESOURCES
GRI 100 – Business Planning
This one-day required module focuses on the skills required to operate as an independent business within a real estate brokerage. Topics include developing a business plan, setting goals, marketing yourself, creating a vision and slogan and building a budget. (To find a class near you, consult the 2012 GRI Class Calendar.)
Business Planning 101 by Stefan Swanepoel
REALTOR® Magazine
How to Approach a Business Plan Makeover
REALTOR® Magazine
Volunteering Makes You Better
No one should volunteer their time to a worthy cause because it will benefit their business. The volunteers we profile below were inspired by their passion to make a difference, not by their business plans. Nonetheless, their volunteer activities connected them with new people in their community, provided energy and perspective, and fostered skills that have served them well in their professional life.
"I've met so many new people, all with common interests," says Dru Bloomfield, ABR, CRS, GRI, with John Hall & Associates in Phoenix, about her various volunteer efforts. "And although my intent was to contribute to the community, my activities have generated significant business."
If you've been waiting for someone to reach out and invite you… for your business to get on a better footing… for the perfect opportunity… Stop waiting. Let these stories of REALTOR® activism inspire you to invest your time in a cause that stirs your heart. Do it because you have something to give. Just don't be surprised if you get out as much as you put in.
You Connect with New People
Volunteer work can be a great way to not only expand your sphere but to establish camaraderie in a relatively short period of time. When you're building a home with someone you don't know, it's hard to stay strangers for long. As a volunteer for Habitat for Humanity, Barbara McGill, CRS, GRI, with Long Realty in Tucson, has connected with a cross-section of the community—from builders to bankers, utility company employees to church groups.
Tip: Wear your name badge, a company hat or a t-shirt from a past volunteer experience. It provides an easy way for people to strike up a conversation.
Volunteering also provides you with an opportunity to demonstrate your professionalism. Some of the traits that make for a good volunteer—integrity, follow-through and interpersonal skills, for example—are important to people when they choose a real estate agent. As a board member for the Special Education Parents Advisory Council she helped found and for her neighborhood's HOA, Dru has earned the trust—and the business—of her fellow volunteers.
In addition, volunteerism can be a valuable way to connect with current clients. "When I'm driving clients around, I usually mention to them what I do," says Mary Frieling, with Realty Executives in Phoenix, who started an organization called Phoenix Children's Project (see "Four Ways to Give Back"). "It enhances my real estate business because my clients feel like I'm a real person. They ask me, 'How can I get involved?'"
You Learn New Skills—Or Make Use of Old Ones
You'll likely find that many skills you use in real estate are useful to charitable organizations. "As REALTORS®, we are networkers. That's how we develop our business," says Barbara. "It's some of the same protocol that we use to get people to participate and donate."
But volunteer work can also present challenges and opportunities that help you expand your abilities. Tina Totty, GRI, with Agave Premier Properties in Nogales, was encouraged to volunteer for her local REALTOR® association by a previous broker. Becoming an active participant in her local and state associations helped her develop confidence as an agent. "I feel that I am more in control," she says. "I know not to let clients push me."
Good Neighbor Awards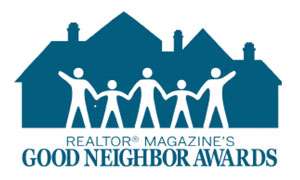 NAR's Good Neighbor Awards recognize REALTORS® who have made "an extraordinary commitment to improving the quality of life in their community through volunteer work." Each year, five winners receive $10,000 grants for their cause. (Five honorable mentions are also presented.)
The application deadline for 2010 is May 21, 2010. You can complete an entry formto nominate yourself or a colleague as a Good Neighbor.
Arizona's Good Neighbors
Arizona is fortunate to have had four Good Neighbor winners and three honorable mentions hail from our state in the awards' ten-year history. They are
2009 Honorable Mention
Margaret Pruitt Clark
Eve's Place (Surprise)
2009 Honorable Mention
Diana J. Croteau
Williams Needs an Angel (Williams)
2008 Winner
Reita Hutson
Gabriel's Dream, Inc… A Charity for Sudan's Lost Boys (Scottsdale)
2006 Honorable Mention
Jill Rich
The Sudanese Promise Fund (Tucson)
2000 Winner
Linda Booker
Christmas Angels (Glendale)
2000 Winner
Gil Gillenwater
Rancho Feliz Charitable Foundation (Scottsdale)
2000 Winner
Jill Rich
American Red Cross, Southern Arizona Chapter (Tucson)
Her confidence has blossomed in other ways. She recalls how intimidated she was during her first year of service on AAR's REALTORS® Issues Mobilization Committee. "I couldn't get past the amount of dollars. It was mind-boggling," she admits. "Now I'm the chair of that committee!"
Tip: If you work in a team, tackle volunteer challenges together. Being taken out of your element—to put a roof on a house, for example—can be a great team-building experience.
Volunteering can also be an outlet for talents that are underutilized in real estate. Linda Wise, ABR, GRI (& RN!) with West USA Realty of Flagstaff, taps into decades of nursing experience in her volunteer work for the Red Cross Disaster Action Team. A nurse since she was 19, Linda had embraced a second career in real estate. Yet when Hurricane Katrina hit the Gulf Coast, she resolved to put her nursing skills to work in her community. "It fits in so nicely with real estate because all my clients totally understand and are willing to work around a disaster's timeframe," she says. "With technology today, I just take my computer and can do what I need to in a shelter."
Tip: Determine what strength you can bring to your volunteer work, from negotiation skills to marketing expertise. Then embrace tasks that challenge you as well, such as budgeting or public speaking.
You Establish Your Niche
Volunteer efforts can help you discover or strengthen your real estate niche. While Dru was known in her community before serving on her homeowner's association board, she says that her stint on the board, including as treasurer, has increased her profile and her business dramatically. "It has helped establish my credibility as a neighborhood specialist," she says. "People say, 'If anybody can sell a house in this neighborhood, it's you.'"
She is careful, however, to keep her HOA work separate from her real estate work. When she had six listings open in one weekend, Dru developed a four-page document about the community and detailed what the relatively high HOA fees fund. She did not include her name on it and shared it with other agents who had listings in the neighborhood. "It was totally anonymous," she says. "Another [HOA] board member is a REALTOR®. We all are supportive of each other, but we're cognizant of the boundaries."
Tip: Follow your passion. Love mountain biking? You could volunteer to develop and maintain bike trails in your area—then develop a niche for neighborhoods that feature them.
You Gain Perspective & Energy
We all have heard of people who dedicate their lives to giving—not just Mother Theresa but local REALTOR® heroes too. (See "Good Neighbor Awards," above, for some prime examples.) Be inspired, not intimidated, by their examples. You don't have to exhaust your free time with volunteer work. In fact, small commitments of time can leave you energized for the rest of the week.
"I get so pumped up," says Tina. "When I come back from a task force, I am amped up, full of information, and I can't wait to tell everybody." She may be benefiting from something called "helper's high." Psychologists have found that volunteering makes people feel good. It can also have long-term health benefits.
Nothing can help you appreciate what you have like helping someone who has less. "Most of our families earn an annual income of less than $9,000 in a year," explains Mary. "I can make that on one commission check. It's been an awakening for me, personally, to shut up and quit complaining."
"With our businesses, we can get so bogged down into our little micro-world. Our deals are everything, and we have to move our clients' interests forward," says Barbara. "But volunteering helps you to have a broader outlook. It gives you a different way to relate to people."
Rising Stars in Real Estate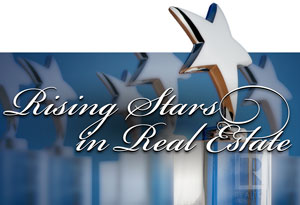 Eight Agents Share the Secrets of Their Success
---
AAR asked members of the board of directors from around Arizona to suggest promising agents who were in the early stages of their real estate careers. We talked to eight of these rising-star REALTORS® about what brought them to real estate and what has helped them excel. Here are their stories.
Mark Captain | Dustin DeFrates | Jennifer Luzzi | Marina Mayhew |
Brandon Mullan | Jeff Ross | Maria Shaffer | Jerimiah Taylor
---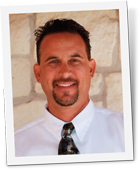 Mark Captain
Keller Williams Legacy One | Chandler
Licensed July 2010
www.teamcaptainaz.com
Mark Captain says he's not a sales guy: "I'm not even an extrovert!" And yet the success he has had early in his real estate career has been all about getting out and making deals happen. Being a rookie in a difficult market, he says, taught him to do things the right way: door knock, network, make phone calls. "Who cares where the housing market was in 2005?" says Captain. "Think like a rookie, forget the past and create your good ol' days right now."
"You can't be afraid to ask for business."
He drives neighborhoods and looks for FSBOs. "I'm not afraid to call them and ask them what their plan is," he says. He also reaches out to those whose homes are scheduled for auction, first by dropping off a flyer that compares the pros and cons of short sales versus foreclosures, then by knocking on their door and explaining how he's helped their neighbors. "I don't put on a big sales job," says Captain. "I'm natural. I talk to people and just try to be helpful and sincere."
"You can't be afraid to ask for business," he advises. Real estate has to be in your vocabulary at all times, whether you overhear a conversation about real estate while sitting in a restaurant or notice someone with a Minnesota license plate who looks lost. "Talk to them," says Captain. "You must be willing to help others. Treat them better than you expect to be treated."
"You have to believe you can achieve," Captain says. "I'm not sitting in the office waiting for phones to ring. I'm out doing what I can to get in touch with those who might be looking to buy or sell."
---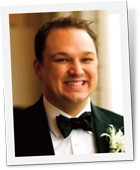 Dustin DeFrates
Realty Executives | Scottsdale
Licensed July 2008
www.managedbycima.com | www.azrealtyservices.com
Dustin DeFrates got bit by the real estate investment bug at a young age. One of his first memories is getting paint all over himself helping on the front porch of a rental property his dad owned in Chicago.  He came to Phoenix in 2003 as a real estate investor and became licensed in 2008.
DeFrates defines his business model as the rule of PAAR: Prediction, Assumption, Adaptation and Reaction. "I've been pretty good about predicting the waves of the market," he notes. "In 2003, I was buying and selling homes as quickly as possible like everybody else. Towards the end of 2004, I knew prices were too high, so I looked for multi-family properties that I could convert to condos. In 2008, with distress coming, I set myself up to focus on short sales."
"You have to be prepared to adapt your business model."
Two assumptions guide him: As prices go up, focus on sellers and opportunities to sell. As prices go down, focus on buyers and opportunities to buy. "I think we have a beautiful opportunity coming up for both buyers and sellers," he remarks. "For buyers, it's still cheaper to get a mortgage than to rent. For sellers, they're finally able to sell, maybe even make a few dollars. It's a fantastic market because both objectives can be achieved."
 "You have to be prepared to adapt your business model," notes DeFrates. "My current adaptation to what I foresee in the market is to expand as quickly as I can. We're moving heavily into advertising, both print and online. We're actively recruiting top agents. And we're organizing the systems and procedures necessary to properly manage our productivity."
"My reaction is to study my strategies and determine the successes and failures. Six months from now, I'll reassess and start the process again!"
---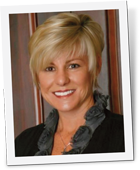 Jennifer Luzzi, SFR
Keller Williams Arizona Living | Lake Havasu City
Licensed February 2009
www.buyandsellhavasuhomes.com
In 2009, Jennifer Luzzi found herself a single mom with three boys. She had experience in sales, and because her father was a general contractor, she understood homes and construction. A career in real estate offered an opportunity to work for herself and still pick her kids up from school everyday.
"Relationships have driven my business."
Luzzi credits her early success to her 18-year tenure in Lake Havasu and the relationships she's formed. She has been involved with most of the youth sports in town, from football to baseball to basketball to hockey. She has also been active with city advisory boards and the Chamber of Commerce, including a two-year leadership program at the chamber. "I'm very grateful to be in a small community," she explains. "Relationships have driven my business."
In Havasu, a lot of the business comes from second (or third or fourth) home buyers, which can be challenging. "Buyers are not very motivated, and a lot of the work with sellers must be done remotely rather than face-to-face," says Luzzi. "The key is follow up, follow up, follow up. Stay on top of your transactions and your database."
"As REALTORS®, we are ambassadors for our city, so it is imperative that the people we come in contact with have a good experience," Luzzi notes. "Maybe it's because we are in a small town, but I've been very fortunate to work with some wonderful people."
---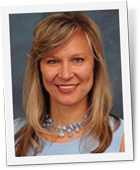 Marina Mayhew, SFR
Long Realty Company | Tucson
Licensed in July 2009
marinam.longrealty.com
When the non-profit where Marina Mayhew had worked for 15 years closed, a friend suggested she consider real estate. "I decided to take real estate classes primarily to learn about the field," she says. "But I found that I absolutely loved the logic of it."
"I had a lot of success in the past. With real estate, I knew that I was starting from scratch," she says. Three traits helped her succeed. First, perseverance: "I was able to manage my aspirations, start from the bottom, go to work and do a good job every day." Second, humility: "I knew that I didn't know much but that I could ask questions and learn from people willing and able to teach me." Third, passion: "I study real estate in my downtime, carry around law books and read industry magazines before bedtime."
"For me, real estate is a good synergy between art and science."
Mayhew recognizes that there is no one formula for success in real estate. Everyone uses their unique qualities—whether they're Internet skills or personal relationships—to make this career work for them. "I became more successful when I realized that for me, real estate is a good synergy between art and science," she says. "The science is knowing the statistics, inventory, pricing and the contract. The art is managing client expectations, vendor relationships and my own time."
Born in Siberia, Mayhew has been in Tucson for 21 years. "I'm well traveled, but I find Tucson to be very unique. It's a small big town, and I love it here," she says. "I think that when you love where you are and what you do, it comes naturally to share it with prospective clients. I'm not selling anything. I'm just sharing my enthusiasm."
---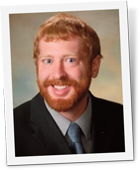 Brandon Mullan, SFR
Coldwell Banker Residential Brokerage | Scottsdale
Licensed March 2009
www.azmoves.com/real_estate_agent/7602/Brandon-Mullan.aspx
In 2008, Brandon Mullan was a licensed massage therapist looking to make a career change. At the time, there was a lot of negative talk about real estate. It made him think it might be a good time to get into the industry. "A lot of people were leaving, but I knew that the market would go up eventually," he says.
"After getting licensed, I did everything I could to absorb information—books, audio programs, classes," he explains. "Rather than a get-rich-quick scheme, I viewed real estate as a craft and wanted to learn the ins and outs." Low-price short sales were his bread and butter at the start and brought him buyers. Lately he is working more with sellers in higher price ranges.
"If we could just strip away all the fluff and do what makes us money, everyone would be successful."
"A career in massage therapy is all about customer service," he notes. "You have to listen to people, find out what their needs are and help them meet those needs." He brings that skill set to his listing appointments where he focuses more on listening to what the seller wants rather than pushing his book. When he gets a listing, Mullan schedules open houses, puts up a sign rider with an 800 capture number featuring a recording about the property and starts a flyer campaign. "I make flyers and buy door-handle bags for about three cents a bag," he explains. He handed out 350 in May.
"If we could just strip away all the fluff and do what makes us money, everyone would be successful," says Mullan. "If you spend time at open houses, hang bags on doors, just go out and contact people, you'll be successful quickly."
---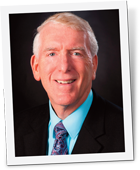 Jeff Ross
Realty Executives of Flagstaff
Licensed July 2009
www.allflagstaffhomes.com
During 25 years in retail, Jeff Ross got to the store before anyone else and worked late into the evening. As he evaluated a second career, he knew that he was motivated and didn't need to work for somebody else to do well. "Real estate fits well with my work ethic," he says.
"I'm up at 4:10am, I go to the gym and I'm at work before 7:00am," Ross explains. "If there are days when I don't have a lot to do, instead of going home or going golfing, I work on generating contacts and filling my pipeline." His outreach includes community service on the board of directors for the Chamber of Commerce and the statewide board for St. Mary's Food Bank.
"Real estate fits well with my work ethic."
Beyond work ethic, Ross credits his success to two key components. The first is staying in touch with his sphere: "I have a contact management system that is very good and not that expensive," he says. "All my contacts go in there. It reminds me when to call people, reminds me of tasks I need to do for them, and generates an e-newsletter to a list of 1,500 people (and growing)." The second component is follow-up: "If a client asks me to do something for them, I owe it to them in a timely manner. My goal is to follow up before they feel I should be back to them."
"Another broker in town asked me who I was working on a team with. 'Nobody,' I said. 'Why?' he asked. 'Because I'd be upset all the time that I'm sharing part of my commission with somebody who's working less hard than me,'" explains Ross. "I'd love to have the help, but I don't want to be upset all the time."
---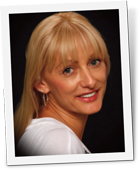 Maria Shaffer, ABR, BPOR, SFR
Bullhead Laughlin Realty | Bullhead City
Licensed March 2009
www.mariashaffer.com
Following cancer diagnosis and treatment, Maria Shaffer was determined to find something that she would enjoy doing for a living. "Real estate came up when we bought our house," she explains. "I had two great REALTORS® who made it easy and fun for us." She was sold.
Originally from Hungary, Shaffer faced the extra challenge of tackling real estate school in her second language. "Maybe for people who were born here, these were normal words, but I didn't know what things like easement meant," she says. (Of course, plenty of native speakers are thrown by words like that as well!)
"I try to find solutions and learn from the problems."
Shaffer relishes the opportunity to learn every day and feels that success in real estate comes down to how you manage challenges. "Transactions can get lost or fall out of escrow, and a lot of people don't look at it like, 'How can we solve these problems?' They're too busy blaming the other party," she notes. "I try to find solutions and learn from the problems because while it can be a negative right now, it could be a positive in the future. I have learned a lot from challenging situations."
She never loses track of what got her into this field in the first place and donates a portion of every closing to a local cancer center. Has real estate lived up to its promise? AAR asks. "Yes! Now it's hard for me to separate my regular life and business because I really enjoy what I'm doing," reports Shaffer.
---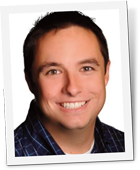 Jerimiah Taylor
Keller Williams Southern Arizona | Tucson
Licensed November 2004
www.jtaylorrealtor.com
Though Jerimiah Taylor was first licensed in 2004, he focused on his mortgage business. When he saw diminishing opportunities as a mortgage broker, he committed to a career as a full-time real estate agent in 2010.
Taylor, a self-described nerd, concentrates on generating business online. He has three core websites: one for buyers (justlistedintucson.com), one for sellers (nobodydoesmore.com) and a general site (listed above). "We've seen huge growth through the Internet and are bumping up on 1,000 leads per month," he reports. Consequently, he's grown his team to include three administrative staff members and six buyer's agents.
"If your friends aren't laughing at your goals, your goals aren't big enough."
"We have a business plan and a set budget," explains Taylor. "Our operating expenses never exceed 30% of our gross commission. That gives us 70% to reinvest in stuff like radio, TV and print advertising." The message of his current radio spot and upcoming TV ad is: "Interview one of my competitors before you hire me, and I'll give you $500 off my marketing fee because I want you to be 100% certain that nobody does more to market and sell your home than the Jerimiah Taylor team."
"Time on task over time is the key to success," affirms Taylor. "Some people are amazing telephone prospectors. Some are amazing Internet lead generators. But it's because they do it every day. It's like the gym—go one day and you're sore, miserable and don't want to go back. But if you pace yourself and commit to going every day for 30 days, you'll break through to that point where you find your rhythm and build habits."
The best advice Taylor received as he was getting started? "If your friends aren't laughing at your goals, your goals aren't big enough."
---
STARTSMART: RESOURCES FOR NEW REALTORS®
If you're a new agent—or an experienced agent looking to get back to basics—be sure to visit aaronline.com/startsmart. This page is full of resources for new agents, including an excellent video series that walks rookies through some of the most important tasks of the first 60 days in the business:
Creating a Mission Statement – Evan Fuchs
Goal Setting – Craig Sanford
Goal Setting – Paula Monthofer
Working with Buyers – Kathryn Sanford
Working with Sellers – Holly Mabery
Assembling a Team – Joeann Fossland
Find Your Niche – Kerry Melcher
Final Steps in a Transaction – Holly Eslinger
Check it out!
Five Do's and Five Don't's for New Agents
Make Mistakes, Practice Scripts and Other Practical Advice for Rookies
---
This is the eleventh piece in our twelve-month Rookie Series. Don't miss:
If you have an idea for an article, please share it with editor@aaronline.com.
Five Do's to Build Your Career
Spend some time creating a written business plan. This should include both short-term and long-term goals. Decide whether you are more driven by a specific number of sales or a desired income. Don't worry that you don't have all the skills yet to achieve your goals. You will learn as you go. Like the old saying goes, "If you don't know where you're going, how will you know when you're there?"
Make mistakes! That's right; you are encouraged to make mistakes. That is how you will learn. Agents who are too afraid to make mistakes rarely get anything accomplished. The key to making mistakes is to use them as a learning experience. Remember what Winston Churchill said, "Success is the ability to go from failure to failure without the loss of enthusiasm."
Add everyone you know to your database – and then contact them. Having names in your database doesn't mean a thing if they don't hear from you on a consistent basis. The key is having a reason to contact them. Birthdays, anniversaries, sales in their neighborhood, community activities and charity events can all be a motive to touch base. They may not need your services now. You just want them to think of you when they, or someone they know, does.
Practice your scripts and dialogues. It might not sound glamorous, but the sooner you know what to say, the sooner you will be comfortable in a sales situation. Tiger Woods still goes to the driving range before he tees off in a tournament, and major league baseball players still spend February and March in spring training. The more they can rehearse their "scripts," the more they will be able to rely on them when they are "in action."4a. Role play. Not many people like to role play, but even fewer people enjoy messing up a great opportunity because they didn't know what to say or how to say it. You can practice all day long in front of a mirror, but until you try it with a real live person, it's not the same. Pair up with a fellow new agent or a manager and have fun.
Take time for personal and family enjoyment. It will be hard to take time off because you won't want to miss any opportunities. But think about this: If you don't learn to take time off now, when you're not busy, how will you ever make time when you actually have business? Besides, when you are relaxed and doing the things you enjoy most, you'll be surprised how much business will come to you when you're not even looking for it. That's what is called a "win-win" situation.
 Five Don't's to Build Your Career
Don't fear negotiation, welcome it. If people are willing to negotiate, that usually means they have some interest in what it is you are offering. Take a negotiation class, read books on negotiation and study your own habits and styles of negotiation. Why do you seem to "give in" or "give up" when you are negotiating for something? Remember, nobody likes to feel like they have lost, so seek common ground and work towards it.
Don't forget this is a "no" business. Welcome to the world of sales. This job isn't about houses; it's about people and their wants, needs and dreams. We can't help everyone, and we can't expect everyone to want to work with us. Don't take it personally if people tell you no. Thank them and move on to the next person.
Don't expect to have all the answers right away.This job is always changing, so even the top agents are learning something new every day. The fact that you have your license means that you know more than the average person. If you don't know the answer to someone's question, admit it, tell them you will find the answer out and get back to them in a timely manner. They will appreciate your honesty.3a. Don't act like you know everything already. People don't like know-it-alls or name droppers. You probably don't either. There is a fine line between being confident and being cocky.
Don't think the leads are going to come to you. You must actively pursue any and all leads you may get. That means adding them to a database and scheduling follow-up consistently. Some may come to fruition quickly, some in due time and some not at all. You just want to position yourself for the moment when the prospect is ready, willing and able to proceed.
Don't skip steps. You cannot get to a paycheck until you have had a closing. You cannot have a closing until you have made a sale. You can't make a sale before you have a seller or buyer. You cannot get a seller or buyer without an appointment. You cannot schedule appointments if you are not talking to people. If your long-term goal is earning a comfortable income, your short-term goals must be to talk to people and schedule appointments.
This article originally appeared on BrokerAgentSocial.com.