Don't Forget Your 1099!
Have you paid (or earned) a cooperative commission in the last year? Then you'll need to complete Form 1099-MISC in the coming weeks. Commissions over $600 paid to non employees warrant the need to for the 1099. Not sure who needs to file? Here is more information via NAR:
IRS Requires Reporting of Cooperative Commissions
The Internal Revenue Service ("IRS") requires that listing brokers who pay a cooperative commission in excess of $600 to an individual who is not their employee must complete a Form 1099-MISC. While this is not a new law, it has come to NAR's attention that not all real estate professionals are aware of this requirement. Below is a brief description of this issue and links to the necessary forms.
IRS ?Requirements
The IRS requires individuals that:
1) pay compensation of $600 or more to
2) an individual who is not an employee
3) for services provided
4) during the course of the payor's trade or business
to complete Box 7- Nonemployee Compensation on Form 1099-MISC, give Copy B of the form to the individual who received the compensation, and file Copy A with the IRS. "Nonemployee compensation" includes fees, commissions, prizes, and awards, and so would include cooperative commissions and referral fees paid by real estate professionals because these payments are made during the course of their trade or business to nonemployees.
These filing requirements exist even if the listing broker is not directly paying the cooperative commission to the other broker. So, if the cooperative commission is paid by the escrow agent to the other broker, the listing broker may still need to file a 1099-MISC. This is because the funds constituting the cooperative commission are drawn from the listing broker's portion of the commission and so the payment is technically made by the listing broker.
This requirement only applies to payments made to individuals, and does not apply when the payments are made to corporations. Listing brokers should still make it part of their business practice to obtain a completed Form W-9 from anyone to whom it pays a commission, whether it be an individual or a corporation. Property owners do not need to complete a 1099-MISC for the commissions they pay to real estate professionals because this activity is not part of their trade or business.
Here is an illustrative example:
Joe Seller lists his home for sale with real estate broker Don Listbroker. Listbroker places the listing into a multiple listing service and offers a cooperative commission to any MLS participant who brings him a buyer that successfully purchases the property. A client of another broker's salesperson, Julie Buyerep, made an offer to purchase Seller's home. Seller accepts the offer, and the transaction closes. At closing, the escrow agent makes commission payments to both Listbroker and Buyerep's principal broker, Don Broker. Here is who is required to report commissions to the IRS:
Listbroker has an obligation to report the commission payments made to Broker, even though Broker received the commission check from the escrow agent
Broker has an obligation to report the commission amounts that he pays to Buyerep
Neither Seller nor the buyer have any obligation to report the commissions that their real estate representatives received
Reporting Deadlines and Other Information
For example, for the 2009 tax year, all 1099-MISC Copy B forms must be sent to payment recipients by February 1, 2010. The IRS must receive Copy A by March 1, 2010. If the taxpayer files electronically, they have until March 31, 2010 to file Copy A (note there are certain software requirements for filing electronically with the IRS). Below are links to the IRS's instructions for completing Form 1099-MISC and also the Form itself.
http://www.irs.gov/pub/irs-pdf/i1099msc.pdf
http://www.irs.gov/pub/irs-pdf/f1099msc.pdf
In order to complete the 1099-MISC, a taxpayer needs to obtain certain information from the recipient, such as a social security number or an employer identification number. Brokers should obtain this information by giving Form W-9 to every broker to whom it pays cooperative commissions (or causes to be paid) and request that the cooperating brokers return a completed Form W-9 to the taxpayer. This form will give the taxpayer sufficient information to complete the 1099-MISC and will also inform the taxpayer about whether the cooperating broker is an individual or a corporation.
Remember, if the cooperative commission is paid to a corporation, the taxpayer does not need to file a Form 1099-MISC. However, it is recommended that the taxpayer make it part of its risk management policies to obtain the W-9 from all cooperating brokers, in order to demonstrate that it verified the corporate status of the cooperative broker. If the cooperating broker refuses to return the W-9, the taxpayer can still verify the corporate status of the cooperating broker by checking its secretary of state's website.
Below is a link to Form W-9 and the accompanying instructions.
http://www.irs.gov/pub/irs-pdf/fw9.pdf
TO COMPLY WITH CERTAIN U.S. TREASURY REGULATIONS, WE INFORM YOU THAT, UNLESS EXPRESSLY STATED OTHERWISE, ANY U.S. FEDERAL TAX ADVICE CONTAINED IN THE TEXT OF THIS COMMUNICATION, IS NOT INTENDED OR WRITTEN TO BE USED, AND CANNOT BE USED, BY ANY PERSON FOR THE PURPOSE OF AVOIDING ANY PENALTIES THAT MAY BE IMPOSED UNDER THE INTERNAL REVENUE CODE.
FIRPTA Applies To Foreign Sellers
To view the contents of this post, you must be authenticated and have the required access level.
Is Your Tax Deduction Lacking "Economic Substance"?
Recently, social media sites frequented by Arizona real estate licensees have been abuzz over the IRS's ability to disallow certain tax deductions on the basis that they lack "economic substance." Because the deduction of business expenses is important to REALTORS®, AAR asked Tax Accountant Eric Viavattene of Dobbins Wealth Management to shed light on this issue.
Finding ways to limit your tax liability is critical to your business. The key to success lies in understanding the latest rules for what does, or does not, constitute economic substance.
As a judicial concept, the doctrine of economic substance has existed for about as long as people have tried to limit taxation from business pursuits. Economic substance refers to the reasoning behind a business transaction. It asks, "does the transaction have any merit beyond avoiding tax?"
In the past, courts have determined whether a transaction had economic substance based on precedent – with no specific rules involved. The advent of Section 1409 of the Health Care and Education Affordability Reconciliation Act of 2010 changed all this. It requires that a two-part test be run to determine if a transaction qualifies.
To be considered as having economic substance the transaction must:
1) change the taxpayer's economic position in a meaningful way apart from any federal income tax effects; and
2) the taxpayer must have a substantial purpose for entering into the transaction apart from any federal income tax effects.
Additionally, the Act specifies a penalty of 40 percent of the liability for underpayments of tax from transactions that do not meet the qualifications. However, while the Act does create these tests and penalties, it doesn't say exactly when they should be applied, leaving a wide opening for their application.
For the REALTOR® community, these changes require business owners to take more stringent accounting measures and increase the documentation retained for their transactions. All transactions, including payroll, need to show business and economic merit beyond simply lowering tax liability. Payroll amounts for shareholders must be based on work recorded in time sheets or logbooks, or some other verifiable means, with rates comparable to industry norms. Business expenses need to be reasonable and necessary – no trips to the grocery store on the company dime unless they're really for company expenses, and even then, only with a receipt noting the reason for the expense.
Be sure to seek the advice of an accounting professional to learn what you can do to improve your process and reduce your liability.
---
About the Author:
Eric Viavattene is a partner at Dobbins Wealth Management, PLLC where he specializes in Short Sale/Foreclosure tax analysis and financial planning. As a Registered Investment Advisor and senior Financial Advisor, Eric provides a
unique tax perspective during the planning process as he works with individuals and small to medium-sized businesses to help them meet their financial goals.
Tax Tips Every REALTOR® Should Know
Being that it's only February, April 15 seems like a long way away. But, it'll be here before you know it. AAR interviewed Scottsdale CPA and "tax goddess" Shauna Wekherlien to get some tips for making sure your taxes are filed as smoothly as possible.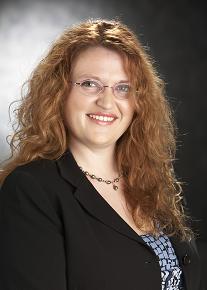 Tip No. 1: Get Organized
According to Wekherlien, one of the best investments that REALTORS® can make is in accounting software like QuickBooks. "Clients are used to reporting profit and loss, but forget about big purchases and small charges," said Wekherlien. Using a program like QuickBooks will keep all your charges categorized and print out a nice report that you can take to your CPA. "If you're bringing five or six boxes of receipts to your CPA, it will cost you more money in the long run."
Another tip that Wekherlien suggests is using a separate credit card and bank account for all business transactions. "When all your charges are in one place, it's much easier to reconcile your accounts."
Tip No. 2: Know What is "Ordinary and Necessary" 
When deciding if an item is a true business expenses, ask yourself, "is this ordinary and necessary" for me to make money. Wekherlien gives this example: "You may not be able to deduct your high-end, designer suits as a business expense — because you can, technically, do business without them. But, it might be possible to deduct dry cleaning or even a nail appointment here and there. Your CPA will be able to help you make the determination.
Bonus: Three Things You Didn't Know You Could Deduct on Your Taxes
Tip No. 3: Know What's Changed for 2013 
In 2013, there are a few changes that will directly affect some REALTORS®. The first pertains to the Affordable Care Act. According to Wekherlien, single agents that make $200K or more will pay approximately 4.7 percent more taxes and can also expect to lose some deductions. Another change in 2013 is that Capital Gains tax has increased from 15 percent to 20 percent.
Mileage is one of the biggest deductions of which REALTORS® can take advantage of. The mileage reimbursement rose to 56.5 cents a mile for 2013. Wekherlien strongly recommends using an app to track your mileage. "Using a mileage app like MileTracker or MileBug will make it so much easier to report your mileage," said Wekherlien.
"In the past," said Wekherlien, "the home office deduction was much more complicated to deduct, more records to keep, and harder to really take as a write-off.  That isn't the case anymore and in 2013, the IRS came up with a simple calculation for home office deductions." For every square foot of home office space, a REALTOR® can deduct $5. (Example: 150 square foot office = $750 deduction). If REALTORS® would prefer to take the traditional deduction (a percentage of the home's total square feet,) that option is still available.
Tip No. 4: Get Professional Help 
Hire a CPA that specializes in real estate. At first, this advice seemed a bit off, but Wekherlien said, "They'll know your industry. They know the types of expenses you should and should not have." Another surprising fact about CPAs who work with REALTORS® said Wekherlien, "using a CPA who knows REALTORS® can actually boost your business. We've got connections to other REALTORS® or affiliates in your industry. It's not uncommon for me to connect two of my clients in a way that generates business for them both."
Shauna Wekherlien has been a CPA since 2001. Her company, Tax Goddess Business Services, PC, is located in Scottsdale, Arizona.