Updated: June 3, 2013

zipForm® Plus  is now available to all members of Arizona Association of REALTORS®.
Upon your login to zipForm® Professional, you now have the option to enter the Plus version or proceed to Professional: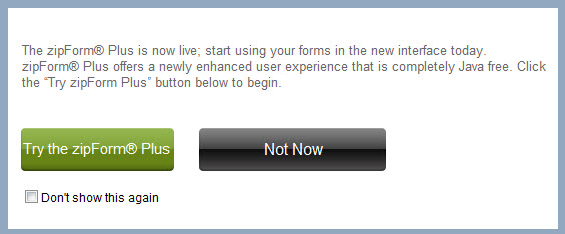 When you enter zipForm® Plus, you will see this window: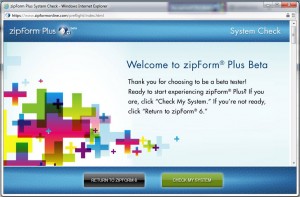 In order to continue, click the "Check My System" button and quick check will be made to ensure your computer is using the up-to-date applications which zipForm® Plus requires.  You will be informed of any items you need to upgrade.
---
Information and Training
Documentation:
Getting Started with zipForm® Plus  (PDF)
zipForm® Plus  Quickstart Guide (PDF)
zipForm® Plus Basics Training Guide (PDF)
 Videos for Download: