Leadership Takeaways
Graduates of AAR's Leadership Training Academy Share What They Learned
Arizona REALTOR® Magazine – April 2010
---

Betty Arthur, GRI
West USA of Prescott
What did I learn about leadership? The importance of CONFIDENCE! Relax and be confident.
---

Armando Contla, GRI
Arizona Turquoise Properties
2010 President-Elect – Lake Havasu Association of REALTORS®
Lake Havasu City
There are so many things that we learned from our LTA training. I can't thank AAR enough for creating such a worthwhile program. The instructors are extremely good and obviously very experienced as leaders. I would recommend this program to anyone who is thinking of stepping into a leadership role.
---

Sage Dillon
Communications Manager – Arizona Association of REALTORS®
Phoenix
I never knew what to do with my hands when speaking before a group. In the public speaking class, I learned to hold my hands together just above my waistline and use this as my "launching pad" for gestures. Knowing where to put my hands helps center me and prevents fidgeting.
---

Diane Eddy
Fire Sky Realty
Prescott
I would recommend [LTA] to everyone, even if you are not interested in leadership opportunities, as it truly helps develop you personally and professionally. I learned how to present myself and some dos and don'ts for public speaking. It really helped to see yourself on video, so you can actually see how you look and present yourself to the world.
---

Mark S. McKinnon, GRI
Flusché Realty
2010 Vice President – Lake Havasu Association of REALTORS®
Lake Havasu City
All the classes were excellent. My top takeaway would have to be from the "Managing, Leading and Growing" class. Realizing the main reason for conflict is a lack of communication was a great insight for me. It has made me more aware of not only my communications but also the communications of others.
---

Estelle Pioro
US Bank
Phoenix
The LTA classes taught me, "When the horse is dead—get off." Find a new one to ride. When you've exhausted a situation and it is not a benefit to the organization, move onto something that is beneficial to the group.
---

Paula Serven, GRI
Realty Executives
2010 President – Scottsdale Area Association of REALTORS®
Scottsdale
First, the LTA classes taught me a confidence level while speaking, arranging my ideas and delivering within my time frame. Second, they taught me how to work with the four types of people and bring out the best in all of them. And lastly, I learned what needs to be done to run an effective and productive meeting.
---

Jack Woerner, GRI
Coldwell Banker Residential Brokerage
2010 Treasurer – Arizona Association of REALTORS®
Green Valley
All the LTA classes offered informative and useful material that was presented by experienced and knowledgeable instructors. I became a firm believer that any member who has the desire or feels that they want to contribute more to their association should take advantage of the Leadership Training Academy. I am glad I did.
---

Ann Ziller, ABR
Coldwell Banker Mabery
Cottonwood
I really enjoyed the classes. They were pertinent, lively and interactive. I especially enjoyed our treasure hunt and Lego sessions. Our instructors made learning fun. I had the pleasure of meeting fellow members of my profession from other areas of our state and forming new professional relationships. It was a great experience!
---
If the idea of getting involved in leadership in the real estate community ever crossed your mind or you can see yourself serving on a committee, board of directors or as an officer, the Leadership Training Academy may be for you. Watch for details on the 2011 academy in late 2010.
Broker Education Programs
The Arizona Association of REALTORS® offers both Owners and Brokers professional development opportunities, business tools and resources to help at every phase in their career. Whether you've just received your Broker's license, have been an owner for decades or are a delegated associate broker (DAB or manager), AAR has resources to ensure your success.
Professional Development Opportunities
Broker University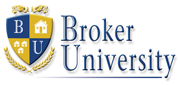 The goal of Broker University is to make sure that Brokers are informed, and aware of programs, products, and resources that are available to them to help them improve their skills and achieve their goals.
More »
My Broker Coach


My Broker Coach is a resource for agents or associate brokers thinking about taking the next step, or brokers and managers that want to hone their skills and knowledge.  MyBrokerCoach is in the process of a redesign in format and delivery.  Expected rollout of this resource is 1st quarter 2017.
---
Certified Risk Management Program
This program series provides you with a program taught by attorney-practitioner teams to help anticipate legal pitfalls and be well prepared to avoid them.
---
CRB Designation
The CRB Council has been enhancing the productivity and profitability of managers, owners and brokers since 1968. The Council provides the tools you need to reinforce your professional development and sharpen your competitive edge.
---
Broker/Manager Risk Management Update
---
Legal Hotline
Designed for Designated REALTORS® (Designated Brokers) to have direct toll-free access to a qualified attorney who can provide information on real estate law and related matters. Primary access to the Hotline is for Designated Brokers, who may also give access to one REALTOR® or REALTOR-ASSOCIATE® per office and/or branch. Sign up today.
Request access to the Legal Hotline Q&A | Browse articles in the Legal Hotline Q&A
---
 Resources for Brokers & Managers
These valuable resources are designed to help you do just that:
Resources to help you hone your knowledge of the basics of running and operating a brokerage:
As a business owner, staying politically informed and speaking with one voice is crucial.  There are several ways to become an educated and involved Designated REALTOR:
Arizona Regulatory Resources:
5 Critical Steps for Your Business Plan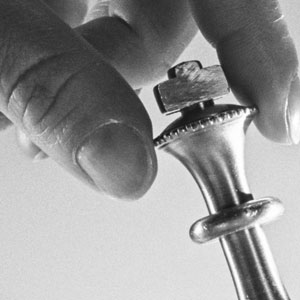 It's Simple & Important to Your Success; Here's How to Get Started Today
Plan your work, and work your plan. Both of these are necessary for a successful real estate career. Yet most practitioners suffer because they don't have a plan, never finished their plan or don't know how to implement their plan. As a result, their business, relationships, quality of life and even health may suffer.
There are five critical steps that ensure you implement and follow through on your business plan.
1. Complete a Simple Plan
A simple plan answers these questions:
What do you want your real estate career to do for your life in 2012?
Why is that important to you?
What conservative, one-year, measurable goal would indicate that you are well on your way?
How will you measure it: weekly? monthly?
What is the simplest action plan to accomplish your measurable goals? List three key projects; then figure out how you can either start doing them or do them more consistently.
What regular time and date each week can you set aside to assess your progress toward your overall goal and your key projects?
2. Reduce Your Key Projects
Make sure you've identified benchmarks each week and month to ensure you're making progress against your key projects. Benchmarks are simply the evidence of success. For example, if your project is to build your own Web site, then benchmarks would be:
Create a list of all the features and elements you want on your site.
Create a marketing plan for driving traffic to your site.
Interview and hire Web companies.
Have beta site complete.
Launch live site.
3. Create a Schedule
This ensures you will complete the action steps. There are two parts to this schedule: The first is the schedule of benchmarks in the step above. The second is to choose one day of the week, the same day each week, at the same time, in the same place to work on each particular project. This step is the reason you choose a maximum of three priority projects.
4. Schedule a Time to Review Progress
Each week, choose a day to evaluate the progress of each project (making decisions to keep going, complete, stop, or alter your work) and look at the progress of your measurable goals. Evaluating both your projects and your performance at this point is extremely important because you are then weighing the value and progress of your projects against the real measures of sales and income.
5. Instill a "Numbers Consciousness"
What gets measured gets done. An example of numbers consciousness for weight loss would be to set a target weight. Then, record what you eat and get on the scale every day until you get there. If you keep getting on the scale and adjusting what you eat, you are very likely to achieve your goal.
As a real estate professional, "numbers consciousness" means having sales and listing targets each month that add up to your annual goal. More importantly, it involves looking at them every week so that you always know where you stand for the month and the year. And you can make continual adjustments based on those numbers.
As you complete each step and as you review your progress each week, you gain tremendous insight into your business. Your business intelligence and motivation grow in a very natural way. I provide a daily reinforcement of this process in my coaching programs because success with this business plan is dependent on a modest level of self-discipline. Every real estate professional is capable of it.
Reprinted from REALTOR® Magazine January 2011 with permission of the NATIONAL ASSOCIATION OF REALTORS®. Copyright 2012. All rights reserved.
ADDITIONAL RESOURCES
GRI 100 – Business Planning
This one-day required module focuses on the skills required to operate as an independent business within a real estate brokerage. Topics include developing a business plan, setting goals, marketing yourself, creating a vision and slogan and building a budget. (To find a class near you, consult the 2012 GRI Class Calendar.)
Business Planning 101 by Stefan Swanepoel
REALTOR® Magazine
How to Approach a Business Plan Makeover
REALTOR® Magazine
Interpreters & Translators

If you are an active member of the Arizona Association of REALTORS® and would you like your name added to this list or to update your information, email the Webmaster with your information. Click here for Disclaimer.
Language Spoken
Name
Firm or Affiliation
How to contact
Arabic
Mo Aziz
(Mohamed Abedalaziz)
HomeSmart
Mesa, AZ 85210
Phone: 480-889-3700
Cell: 480-861-6170
moaziz1@aol.com
Arabic
Ali Al-Asady
HomeSmart
Glendale, AZ 85308
Cell: 623-332-4116
Office: 602-889-7100
ali@alialasady.com
Arabic
Sharyl Sheppard
Coldwell Banker Pinnacle Peak Realty
Scottsdale, AZ 85262
Phone: 480-629-5300
Fax: 480-629-5105
sharylmfs@aol.com
Bosnian
Almir Bosnic
HomeSmart
Scottsdale, AZ 85255
Phone: 602-510-6016
albosnic@gmail.com
Bosnian
Vesna Christiansen
HomeSmart
Goodyear, AZ 85395
Phone: 623-202-1987
vesna@christiansen.biz
Bulgarian
Steffy Hristova
HomeSmart
Scottsdale, AZ 85260
Phone: 480-443-7400
Cell: 602-710-8161
Steffy@talktosteffy.com
Chinese (Mandarin)
Rose Jurado
Bloom Tree Realty
Prescott, AZ 86301
Cell: 928-273-1851
rosejurado8@gmail.com
Chinese (Mandarin)
Wendy Karahalios
Tierra Antigua Realty
Tucson, AZ 85715
Phone: 520-290-2335
Cell: 520-920-2335
wendy@karahalios.org
Chinese (Cantonese & Mandarin)
Astria Wong
Astria & Associates Realty
Scottsdale, AZ 85251
Phone: 602-524 6728
astria@cox.net
Croatian
Almir Bosnic
HomeSmart
Scottsdale, AZ 85255
Phone: 602-510-6016
albosnic@gmail.com
Croatian
Vesna Christiansen
HomeSmart
Goodyear, AZ 85395
Phone: 623-202-1987
vesna@christiansen.biz
Dutch
Henk Versteeg
HomeSmart
Mesa, AZ 85210
Phone: 480-889-3700
Cell: 602-571-4518
henkversteeg7@gmail.com
Dutch
Ellen White
Essential Properties
Goodyear, AZ 85395
Cell: 602-430-6299
Fax: 623-321-5694
ellpw@aol.com
Filipino
Maria Hass
HomeSmart
Gilbert, AZ 85259
Cell: (480) 650-0075
Fax: (480) 786-3108
Mariahass@realtyexecutives.com
Finnish
Helen Nicholson
ERA Young Realty
Christopher Creek, AZ 85541
Cell: 480-560-1729
helen.nicholson@erayoung.net
French
Carmelle Bernier
West USA Realty
Scottsdale, AZ 85254
Cell: 602-321-4533
Fax: 480-991-8573
carmelle@carmelleazhomes.com
French
Beate Darius
HomeSmart
Phoenix, AZ 85050
Cell: 480-595-2400
Phone: 602-230-7600
beate@beatedarius.com
French
Roy Grimm, PhD
Buyer Brokers of Sedona
Sedona, AZ 86336
Phone: 928-300-0690
Fax: 928-282-2858
roy@sedonarealestate.com
French
Barbara Hull-Ottino
John Hall & Associates
Phoenix, AZ
Phone: 602-953-4000 x 5245
Phone: 602-548-0945
bhottino@cox.net
French
Manon Piccoli
West USA Realty
Mesa, AZ 85204
Phone: 480-201-1404
Fax: 480-633-9904
picmanon@cox.net
French (fluent)
Doris Torres
Superb Realty
Mesa, AZ 85206
Phone: 480-784-7474
Fax: 480-830-7157
Doris4homes@yahoo.com
German
Debra Allen, ABR, CIPS, GREEN, GRI
Berkshire Hathaway HomeServices
Mesa, AZ  85204
Cell: 480-797-4080
Fax: 480-467-4950
Debra@DebraAllen.com
German
Ursula Beyer
Tempus West Valley Realty
Sun City, AZ 85351
Phone: 623-977-1776
ursulabeyer@cox.net
German (Native)
Beate Darius
HomeSmart
Phoenix, AZ 85050
Cell: 480-595-2400
Phone: 602-230-7600
beate@beatedarius.com
German
Rita Erickson
Keller Williams East Valley
Tempe, AZ 85284
Cell: 602-315-7525
azhdlady@yahoo.com
German
Brunhild Goettsche
HomeSmart
Glendale, AZ 85308
Phone: 623-707-6414
Fax: 623-889-7101
bruni@hsmove.com
German
Anneliese Goodwin
Realty Executives
Scottsdale AZ 85259
Phone: 602-999-7646
Toll Free: 1- 866-ANELISA
anelisa@anelisa.com
German
Gila Hager-Sherman
Russ Lyon Sotheby's Intl Realty
Sedona, AZ 86336
Phone: 928-300-6567
gilasedona@aol.com
German
Marc Maryland
Coldwell Banker Residential Brkg
Mesa, AZ 85205
Phone: 480-570-MARC (6272)
marc@azdre.com
German
Franzi Rothe
Keller Williams Pro Partners
Glendale, AZ 85308
Phone: 623-939-8900
franzirothe.realtor@gmail.com
German
Peter Schubert, PLC
Realty ONE Group
Glendale, AZ 85308
Phone: 602-616-5430
Fax: 602-916-1017
peterschubertplc@gmail.com
German (native language)
Doris Torres
Superb Realty
Mesa, AZ 85206
Phone: 480-784-7474
Fax: 480-830-7157
Doris4homes@yahoo.com
German
Ellen White
Essential Properties, Inc
Goodyear, AZ 85395
Cell: 602-430-6299
Fax: 623-594-8583
ellpw@aol.com
Greek
Roy Grimm, PhD
Russ Lyon's Sotheby's Intl Realty
Sedona, AZ 86336
Phone: 928-300-0690
Fax: 928-282-9627
info@sedonarealestate.com
Greek
Christina Maydanis
HomeSmart
Phoenix, AZ 85018
Cell: 602-320-9192
Cmaydanis@gmail.com
Hebrew
Gai Lazaros
Go 4 Cash Flow
Chandler, AZ 85229
gai@azequity.com
Hungarian
Anna De Fazekas
HomeSmart
Scottsdale, AZ 85260
Phone: 480-837-9723
adefazefkas@hotmail.com
Ilonggo
Maria Hass
HomeSmart
Gilbert, AZ 85259
Cell: (480) 650-0075
Fax: (480) 786-3108
Mariahass@realtyexecutives.com
Italian
Gail Larocca, ABR, CRS
Coldwell Banker Residential Brkg
Tucson, AZ 85718
Phone: 520-577-7433
Fax: 520-577-5417
gail.larocca@azmoves.com
Italian (fluent)
Susan Pellegrini
Russ Lyon Sotheby's Intl Realty
Scottsdale, AZ 85251
Phone: 480-287-5200
or 480-315-1575
susan@pellegrini.com
Italian (fluent)
Doris Torres
Superb Realty
Mesa, AZ 85206
Phone: 480-784-7474
Fax: 480-830-7157
Doris4homes@yahoo.com
Japanese
Hidemi Phillips
DPR Realty, LLC
Scottsdale, AZ 85260
Cell: 602-999-2082
hidemip@yahoo.com
Japanese
Doris Torres
Superb Realty
Mesa, AZ 85206
Phone: 480-784-7474
Fax: 480-830-7157
Doris4homes@yahoo.com
Persian (Farsi)
Parisa Arabshahi
Long Realty Co.
Tucson, AZ 85718
Phone: 520-229-2201
Cell: 520-906-3145
homesbyparisa@gmail.com
Persian (Farsi)
Shahrzad Malekpour
Tierra Antigua Realty
Tucson, AZ 85704
Phone: 520-834-3925
smalekpour@hotmail.com
Persian (Farsi)
Shahla Mentha, ABR, e-Pro
Coldwell Banker Residential Brkg
Scottsdale AZ 85258
Cell: 602-741-0755
Office: 480-951-1010
mentha.shahla@gmail.com
Persian (Farsi)
Afshin Sadeghi
Realty One Group
Scottsdale AZ 85258
Cell: 480-650-2836
Office: 480-452-0396
RealtyTopProducer@cox.net
Polish
Tom Kalisz, CRS, SRES
Realty Executives West Valley
Glendale, AZ 85310
Phone:623-535-7653
Cell: 602-418-3467
REO@AzMyHome.com
Polish
(fluent)
Wioleta Kapusta
Coldwell Banker Residential Brokerage
Goodyear, AZ 85395
Phone:623-344-1000
Cell: 623-313-7775
Wioleta.Kapusta@AZMoves.com
Polish
(fluent)
Peter (Piotr) Sadza
Askren Realty
Tucson, AZ 85704
Phone: 520-909-8537
peter@iAskren.com
Portuguese
Ana Novais-Jones
HomeSmart
Scottsdale, AZ 85255
Phone: 602-741-5681
ananovais-jones@cox.net
Portuguese
Doris Torres
Superb Realty
Mesa, AZ 85206
Phone: 480-784-7474
Fax: 480-830-7157
Doris4homes@yahoo.com
Romanian
Doru Baragau
HomeSmart
Glendale, AZ 85308
Cell: 623-363-0322
dbaragau@yahoo.com
Romanian
Amalia Cimpean
West USA Realty
Surprise, AZ 85374
Phone: 623-399-2349
Fax: 623-505-4239
amaliacimpean@gmail.com
Russian
Tanya Adams
HomeSmart
Scottsdale, AZ 85255
Cell: 602-334-6171
tadamshomes@yahoo.com
Russian
Natallia Bor, GRI, PIC, PREO
BOR Realty
Scottsdale, AZ 85255
Office: 602-315-7722
NBor@cox.net
Russian
Iryna Brundage
Above & Beyond Realty
Glendale, AZ 85308
Cell: 602-400-4032
ireneusa@cox.net
Russian
Carl Goldberg
Realty ONE Group
Glendale, AZ 85308
Phone: 623-236-1414
Cell: 480-200-9126
cgoldberg4@cox.net
Russian
Sharyl Sheppard
Coldwell Banker Pinnacle Peak Realty
Scottsdale, AZ 85255
Phone: 480-585-6500
Fax: 480-575-6811
sharylmfs@aol.com
Serbian
Vesna Christiansen
HomeSmart
Goodyear, AZ 85395
Phone: 623-202-1987
vesna@christiansen.biz
Sign Language
Jessica Monroy, NIC
HomeSmart
Goodyear, AZ 85395
Cell: 623-388-7500
Fax: 877.583.8190
Jessica@jessicamonroy.com
Sign Language
Mark A. Tauscher
HomeSmart
Goodyear, AZ 85395
Phone/VP: 623-207-9356
Text: 602-790-5739
mark@azdeafagent.com
Sign Language
Ronni Zeigler
Realty ONE Group
Scottsdale, AZ 85255
Office: 480-330-6745
VP: 480-525-7668
ronnizig@gmail.com
Spanish
Carlos Alvarez
Arizona Elite Properties
Gilbert, AZ 85297
Office: 480-899-9010
Cell: 480-560-5055
homes4america@msn.com
Spanish
Ana Benavides
Highgarden Real Estate
Phoenix, AZ 85016
Mobile: 602-989-1142
anarbenavides@gmail.com
Spanish
Nacho Castro
Castro Real Estate Services
Tucson, AZ 85745
Phone: 520-743-3822
Mobile: 520-331-3167
Nacho@NachoCastro.net
Spanish
Gloria Cisneros
HomeSmart
Glendale, AZ 85308
Phone: 623-772-1080
gcisneros80@gmail.com
Spanish
Alexandria Espinosa
Central Highlands Real Estate
Prescott Valley AZ 86314
Phone: 928-533-7837
larasells.al@gmail.com
Spanish
Clemente Fernandez
Fernandez Realty, LLC
Tucson AZ 85749
Phone: 520-471-1769
clemente.fernandez@att.net
Spanish
Jose Fragoso
Realty ONE Group
Phoenix, AZ 85028
Phone: 602-509-7243
jfcasas@cox.net
Spanish
Diana Garcia
Century 21 Arizona West
Wickenburg, AZ
Phone: 928-684-2222
diana.garcia@century21.com
Spanish
Ricardo Garcia
Prestige Realty
Glendale, AZ. 85308
Office: 602-944-2100
Cell: 623-330-3147
ricardo_realtor@cox.net
Spanish
Margarita Ghanooni
Coldwell Banker Residential Brkg
Scottsdale, AZ 85258
Mobile: 602-919-5555
Office: 480-951-1010
margarita.ghanooni@azmoves.com
Spanish
Gerardo (Jerry) Gonzalez
Realty Plus
Phoenix, AZ 85033
Phone: 602-688-4048
gerardo@best4client.com
Spanish
Evelyn Hargis
Solutions Real Estate
Gilbert, AZ 85234
evelynhargis@gmail.com
Spanish
Irma Hernandez
Cinque Terre Realty
Bullhead City, AZ 86442
Phone: 928-758-9228
Fax: 928-758-9240
buyusa1@gmail.com
Spanish – fluent
Barbara Horn
Realty Executives Northern AZ
Prescott, AZ 86301
Cell: 928-710-2172
yumahorns@aol
Spanish
Rosa Janssen
RE/MAX Sun Properties
Fountain Hills, AZ 85268
Phone: 480-262-0842
Fax: 480-837-0095
rosa@homesandwings.com
Spanish
Daniel Lopez
Interline Real Estate Company
Mesa, AZ 85208
Phone: 480-797-1303
Fax: 480-325-9442
danny@interlinerec.com
Spanish
Ana Martinez-Arroyo
HomeSmart
Scottsdale, AZ 85255
Phone: 602-230-7600
Cell: 602-799-0401
arromar@cox.net
Spanish (native speaker)
Sara McLlenan
Realty Galore, LLC
Phoenix, AZ 85044
Phone: 480-759-7272
Efax: 480-240-4206
sara@realtygalore.com
Spanish
Francisco "Paco" Melendez
Golden Circle Real Estate LLC
Glendale, AZ 85306
Phone: 602-441-3210
Cell: 480-250-4220
pmelendez@cox.net
Spanish
Ana Jones
HomeSmart
Scottsdale, AZ 85255
Phone: 602-741-5681
ananovais-jones@cox.net
Spanish
Jose L. Padilla
Pima Valley Realty
Tucson AZ 85712
Phone: 520-795-7031
Cell: 520-401-3824
jose@pimavalleyrealty.com
Spanish
Richard Park, CRS, GRI
West USA Realty
Scottsdale, AZ 85254
Phone: 602-390-5384
Fax: 480-991-8573
rick@richardparkrealtor.com
Spanish
Sergio Polanco
HomeSmart
Phoenix, AZ 85012
Phone: 602-761-4600
sergiopolanco@msn.com
Spanish
Graciela Ramirez
Call Realty, Inc
Gilbert, AZ 85295
Phone: 480-988-7100
azpropertyfinder@hotmail.com
Spanish
Camille Rivas-Rutherford
Coldwell Banker Residential Brkg
Tucson, AZ 85718
Phone: 520-577-7433
Fax: 520-577-5417
camillrivruth@gmail.com
Spanish
Manny Rivera
DPR Realty, LLC
Mesa, AZ 85206
Phone: 480-926-2727
Cell: 480-560-4278
mannyrivera@cox.net
Spanish
Mario Romero CRS
The Melcher Agency
Phoenix, AZ 85007
Phone: 602-252-4191
sold500@ix.netcom.com
Spanish
Connie Smith
Just Selling AZ
Gold Canyon, AZ 85118
Phone: 480-983-3606
Fax: 800-605-3857
conniesd@pacbell.net
Spanish
Sharyl Sheppard
Coldwell Banker Residential Brkg
Scottsdale, AZ 85255
Phone: 480-585-6500
Fax: 480-585-6811
sharyl@inscottsdale.com
Spanish (fluent)
Doris Torres
Superb Realty
Mesa, AZ 85206
Phone: 480-784-7474
Fax: 480-830-7157
Doris4homes@yahoo.com
Spanish
Angelica G. Trujillo
Clients First Realty, LLC
Phoenix, AZ 85027
Phone: 623-455-3644
Fax: 623-455-3658
ngtrujillo@hotmail.com
Spanish
Veronica Yingst
HomeSmart
Tucson, AZ 85704
Cell: 520-907-2848
Fax: 520-322-6611
veronicayingst@hotmail.com
Swiss (native language)
Doris Torres
Superb Realty
Mesa, AZ 85206
Phone: 480-784-7474
Fax: 480-830-7157
Doris4homes@yahoo.com
Tagalog
Maria Hass
HomeSmart
Gilbert, AZ 85259
Cell: (480) 650-0075
Fax: (480) 786-3108
Mariahass@realtyexecutives.com
Ukrainian
Iryna Brundage
Above & Beyond Realty
Glendale, AZ 85308
Cell: 602-400-4032
ireneusa@cox.net
Vietnamese (native speaker)
Sara McLlenan
Realty Galore, LLC
Phoenix, AZ 85044
Cell: 480-217-7440
Efax: 480-240-4206
sara@assurelanguage.com 
Vietnamese (native speaker)
Long Nguyen
Century21 Arizona Foothills
Surprise, AZ 85374
Cell: 602-628-0209
longmnguyen1@gmail.com
Vietnamese
Michelle Pham
HomeSmart
Gilbert, AZ 85295
Phone: 480-278-9733
michelle.pham.interpreter@gmail.com

DISCLAIMER: The Arizona Association of REALTORS® (AAR) has not investigated the competency of any interpreter or translator and AAR does not endorse any person or service listed. AAR makes no representation, warranty or guarantee as to any service provided by these interpreters & translators.
AAR specifically disclaims responsibility for any translator or translation and assumes no liability or responsibility for errors, omissions or ambiguities in the translations or other information provided herein. In no event is AAR liable for any damages whatsoever arising out of your use of any interpreter or translator, including direct, indirect, incidental, consequential or punitive damages.
These translations should not be relied upon in legal transactions or as legal advice. If you desire legal advice, please contact your own attorney.
Events & Conferences
AAR Sponsorship Opportunities
The Arizona Association of REALTORS® offers opportunities to bring companies together with our members in one convenient location… our meetings & conferences. Solid business contacts are important to the success of our members.
---
NAR Meeting Calendar
---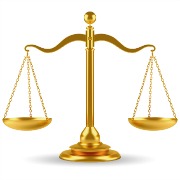 Professional Standards Workshop
---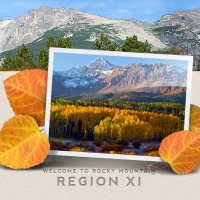 Rocky Mountain Region XI Leadership Conference
---

Spring Convention
This year's Spring Convention was held in Prescott, Arizona, from March 29 through April 1, 2017.  2016 was a big success and set attendance records.  Mark your calendar now and check back in December for information on the 2017 Convention. !
---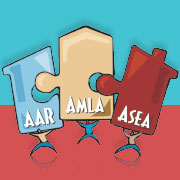 Industry Partners Conference
Annual event where the  REALTOR®, Escrow and Lending associations come together for a one-day program.  September 16, 2016 at the Embassy Suites in Paradise Valley. 
---
The Arizona Association of REALTORS® Leadership Conference is a two-day program for incoming local and state leadership. This annual event will be held at the Embassy Suites-Paradise Valley on October 13-14, 2016.
Volunteering Makes You Better
No one should volunteer their time to a worthy cause because it will benefit their business. The volunteers we profile below were inspired by their passion to make a difference, not by their business plans. Nonetheless, their volunteer activities connected them with new people in their community, provided energy and perspective, and fostered skills that have served them well in their professional life.
"I've met so many new people, all with common interests," says Dru Bloomfield, ABR, CRS, GRI, with John Hall & Associates in Phoenix, about her various volunteer efforts. "And although my intent was to contribute to the community, my activities have generated significant business."
If you've been waiting for someone to reach out and invite you… for your business to get on a better footing… for the perfect opportunity… Stop waiting. Let these stories of REALTOR® activism inspire you to invest your time in a cause that stirs your heart. Do it because you have something to give. Just don't be surprised if you get out as much as you put in.
You Connect with New People
Volunteer work can be a great way to not only expand your sphere but to establish camaraderie in a relatively short period of time. When you're building a home with someone you don't know, it's hard to stay strangers for long. As a volunteer for Habitat for Humanity, Barbara McGill, CRS, GRI, with Long Realty in Tucson, has connected with a cross-section of the community—from builders to bankers, utility company employees to church groups.
Tip: Wear your name badge, a company hat or a t-shirt from a past volunteer experience. It provides an easy way for people to strike up a conversation.
Volunteering also provides you with an opportunity to demonstrate your professionalism. Some of the traits that make for a good volunteer—integrity, follow-through and interpersonal skills, for example—are important to people when they choose a real estate agent. As a board member for the Special Education Parents Advisory Council she helped found and for her neighborhood's HOA, Dru has earned the trust—and the business—of her fellow volunteers.
In addition, volunteerism can be a valuable way to connect with current clients. "When I'm driving clients around, I usually mention to them what I do," says Mary Frieling, with Realty Executives in Phoenix, who started an organization called Phoenix Children's Project (see "Four Ways to Give Back"). "It enhances my real estate business because my clients feel like I'm a real person. They ask me, 'How can I get involved?'"
You Learn New Skills—Or Make Use of Old Ones
You'll likely find that many skills you use in real estate are useful to charitable organizations. "As REALTORS®, we are networkers. That's how we develop our business," says Barbara. "It's some of the same protocol that we use to get people to participate and donate."
But volunteer work can also present challenges and opportunities that help you expand your abilities. Tina Totty, GRI, with Agave Premier Properties in Nogales, was encouraged to volunteer for her local REALTOR® association by a previous broker. Becoming an active participant in her local and state associations helped her develop confidence as an agent. "I feel that I am more in control," she says. "I know not to let clients push me."
Good Neighbor Awards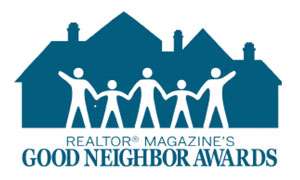 NAR's Good Neighbor Awards recognize REALTORS® who have made "an extraordinary commitment to improving the quality of life in their community through volunteer work." Each year, five winners receive $10,000 grants for their cause. (Five honorable mentions are also presented.)
The application deadline for 2010 is May 21, 2010. You can complete an entry formto nominate yourself or a colleague as a Good Neighbor.
Arizona's Good Neighbors
Arizona is fortunate to have had four Good Neighbor winners and three honorable mentions hail from our state in the awards' ten-year history. They are
2009 Honorable Mention
Margaret Pruitt Clark
Eve's Place (Surprise)
2009 Honorable Mention
Diana J. Croteau
Williams Needs an Angel (Williams)
2008 Winner
Reita Hutson
Gabriel's Dream, Inc… A Charity for Sudan's Lost Boys (Scottsdale)
2006 Honorable Mention
Jill Rich
The Sudanese Promise Fund (Tucson)
2000 Winner
Linda Booker
Christmas Angels (Glendale)
2000 Winner
Gil Gillenwater
Rancho Feliz Charitable Foundation (Scottsdale)
2000 Winner
Jill Rich
American Red Cross, Southern Arizona Chapter (Tucson)
Her confidence has blossomed in other ways. She recalls how intimidated she was during her first year of service on AAR's REALTORS® Issues Mobilization Committee. "I couldn't get past the amount of dollars. It was mind-boggling," she admits. "Now I'm the chair of that committee!"
Tip: If you work in a team, tackle volunteer challenges together. Being taken out of your element—to put a roof on a house, for example—can be a great team-building experience.
Volunteering can also be an outlet for talents that are underutilized in real estate. Linda Wise, ABR, GRI (& RN!) with West USA Realty of Flagstaff, taps into decades of nursing experience in her volunteer work for the Red Cross Disaster Action Team. A nurse since she was 19, Linda had embraced a second career in real estate. Yet when Hurricane Katrina hit the Gulf Coast, she resolved to put her nursing skills to work in her community. "It fits in so nicely with real estate because all my clients totally understand and are willing to work around a disaster's timeframe," she says. "With technology today, I just take my computer and can do what I need to in a shelter."
Tip: Determine what strength you can bring to your volunteer work, from negotiation skills to marketing expertise. Then embrace tasks that challenge you as well, such as budgeting or public speaking.
You Establish Your Niche
Volunteer efforts can help you discover or strengthen your real estate niche. While Dru was known in her community before serving on her homeowner's association board, she says that her stint on the board, including as treasurer, has increased her profile and her business dramatically. "It has helped establish my credibility as a neighborhood specialist," she says. "People say, 'If anybody can sell a house in this neighborhood, it's you.'"
She is careful, however, to keep her HOA work separate from her real estate work. When she had six listings open in one weekend, Dru developed a four-page document about the community and detailed what the relatively high HOA fees fund. She did not include her name on it and shared it with other agents who had listings in the neighborhood. "It was totally anonymous," she says. "Another [HOA] board member is a REALTOR®. We all are supportive of each other, but we're cognizant of the boundaries."
Tip: Follow your passion. Love mountain biking? You could volunteer to develop and maintain bike trails in your area—then develop a niche for neighborhoods that feature them.
You Gain Perspective & Energy
We all have heard of people who dedicate their lives to giving—not just Mother Theresa but local REALTOR® heroes too. (See "Good Neighbor Awards," above, for some prime examples.) Be inspired, not intimidated, by their examples. You don't have to exhaust your free time with volunteer work. In fact, small commitments of time can leave you energized for the rest of the week.
"I get so pumped up," says Tina. "When I come back from a task force, I am amped up, full of information, and I can't wait to tell everybody." She may be benefiting from something called "helper's high." Psychologists have found that volunteering makes people feel good. It can also have long-term health benefits.
Nothing can help you appreciate what you have like helping someone who has less. "Most of our families earn an annual income of less than $9,000 in a year," explains Mary. "I can make that on one commission check. It's been an awakening for me, personally, to shut up and quit complaining."
"With our businesses, we can get so bogged down into our little micro-world. Our deals are everything, and we have to move our clients' interests forward," says Barbara. "But volunteering helps you to have a broader outlook. It gives you a different way to relate to people."
Rising Stars in Real Estate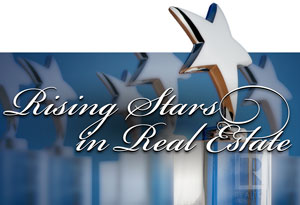 Eight Agents Share the Secrets of Their Success
---
AAR asked members of the board of directors from around Arizona to suggest promising agents who were in the early stages of their real estate careers. We talked to eight of these rising-star REALTORS® about what brought them to real estate and what has helped them excel. Here are their stories.
Mark Captain | Dustin DeFrates | Jennifer Luzzi | Marina Mayhew |
Brandon Mullan | Jeff Ross | Maria Shaffer | Jerimiah Taylor
---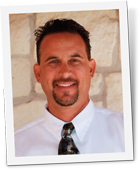 Mark Captain
Keller Williams Legacy One | Chandler
Licensed July 2010
www.teamcaptainaz.com
Mark Captain says he's not a sales guy: "I'm not even an extrovert!" And yet the success he has had early in his real estate career has been all about getting out and making deals happen. Being a rookie in a difficult market, he says, taught him to do things the right way: door knock, network, make phone calls. "Who cares where the housing market was in 2005?" says Captain. "Think like a rookie, forget the past and create your good ol' days right now."
"You can't be afraid to ask for business."
He drives neighborhoods and looks for FSBOs. "I'm not afraid to call them and ask them what their plan is," he says. He also reaches out to those whose homes are scheduled for auction, first by dropping off a flyer that compares the pros and cons of short sales versus foreclosures, then by knocking on their door and explaining how he's helped their neighbors. "I don't put on a big sales job," says Captain. "I'm natural. I talk to people and just try to be helpful and sincere."
"You can't be afraid to ask for business," he advises. Real estate has to be in your vocabulary at all times, whether you overhear a conversation about real estate while sitting in a restaurant or notice someone with a Minnesota license plate who looks lost. "Talk to them," says Captain. "You must be willing to help others. Treat them better than you expect to be treated."
"You have to believe you can achieve," Captain says. "I'm not sitting in the office waiting for phones to ring. I'm out doing what I can to get in touch with those who might be looking to buy or sell."
---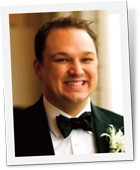 Dustin DeFrates
Realty Executives | Scottsdale
Licensed July 2008
www.managedbycima.com | www.azrealtyservices.com
Dustin DeFrates got bit by the real estate investment bug at a young age. One of his first memories is getting paint all over himself helping on the front porch of a rental property his dad owned in Chicago.  He came to Phoenix in 2003 as a real estate investor and became licensed in 2008.
DeFrates defines his business model as the rule of PAAR: Prediction, Assumption, Adaptation and Reaction. "I've been pretty good about predicting the waves of the market," he notes. "In 2003, I was buying and selling homes as quickly as possible like everybody else. Towards the end of 2004, I knew prices were too high, so I looked for multi-family properties that I could convert to condos. In 2008, with distress coming, I set myself up to focus on short sales."
"You have to be prepared to adapt your business model."
Two assumptions guide him: As prices go up, focus on sellers and opportunities to sell. As prices go down, focus on buyers and opportunities to buy. "I think we have a beautiful opportunity coming up for both buyers and sellers," he remarks. "For buyers, it's still cheaper to get a mortgage than to rent. For sellers, they're finally able to sell, maybe even make a few dollars. It's a fantastic market because both objectives can be achieved."
 "You have to be prepared to adapt your business model," notes DeFrates. "My current adaptation to what I foresee in the market is to expand as quickly as I can. We're moving heavily into advertising, both print and online. We're actively recruiting top agents. And we're organizing the systems and procedures necessary to properly manage our productivity."
"My reaction is to study my strategies and determine the successes and failures. Six months from now, I'll reassess and start the process again!"
---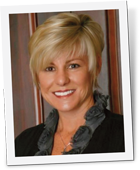 Jennifer Luzzi, SFR
Keller Williams Arizona Living | Lake Havasu City
Licensed February 2009
www.buyandsellhavasuhomes.com
In 2009, Jennifer Luzzi found herself a single mom with three boys. She had experience in sales, and because her father was a general contractor, she understood homes and construction. A career in real estate offered an opportunity to work for herself and still pick her kids up from school everyday.
"Relationships have driven my business."
Luzzi credits her early success to her 18-year tenure in Lake Havasu and the relationships she's formed. She has been involved with most of the youth sports in town, from football to baseball to basketball to hockey. She has also been active with city advisory boards and the Chamber of Commerce, including a two-year leadership program at the chamber. "I'm very grateful to be in a small community," she explains. "Relationships have driven my business."
In Havasu, a lot of the business comes from second (or third or fourth) home buyers, which can be challenging. "Buyers are not very motivated, and a lot of the work with sellers must be done remotely rather than face-to-face," says Luzzi. "The key is follow up, follow up, follow up. Stay on top of your transactions and your database."
"As REALTORS®, we are ambassadors for our city, so it is imperative that the people we come in contact with have a good experience," Luzzi notes. "Maybe it's because we are in a small town, but I've been very fortunate to work with some wonderful people."
---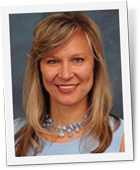 Marina Mayhew, SFR
Long Realty Company | Tucson
Licensed in July 2009
marinam.longrealty.com
When the non-profit where Marina Mayhew had worked for 15 years closed, a friend suggested she consider real estate. "I decided to take real estate classes primarily to learn about the field," she says. "But I found that I absolutely loved the logic of it."
"I had a lot of success in the past. With real estate, I knew that I was starting from scratch," she says. Three traits helped her succeed. First, perseverance: "I was able to manage my aspirations, start from the bottom, go to work and do a good job every day." Second, humility: "I knew that I didn't know much but that I could ask questions and learn from people willing and able to teach me." Third, passion: "I study real estate in my downtime, carry around law books and read industry magazines before bedtime."
"For me, real estate is a good synergy between art and science."
Mayhew recognizes that there is no one formula for success in real estate. Everyone uses their unique qualities—whether they're Internet skills or personal relationships—to make this career work for them. "I became more successful when I realized that for me, real estate is a good synergy between art and science," she says. "The science is knowing the statistics, inventory, pricing and the contract. The art is managing client expectations, vendor relationships and my own time."
Born in Siberia, Mayhew has been in Tucson for 21 years. "I'm well traveled, but I find Tucson to be very unique. It's a small big town, and I love it here," she says. "I think that when you love where you are and what you do, it comes naturally to share it with prospective clients. I'm not selling anything. I'm just sharing my enthusiasm."
---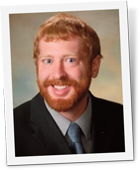 Brandon Mullan, SFR
Coldwell Banker Residential Brokerage | Scottsdale
Licensed March 2009
www.azmoves.com/real_estate_agent/7602/Brandon-Mullan.aspx
In 2008, Brandon Mullan was a licensed massage therapist looking to make a career change. At the time, there was a lot of negative talk about real estate. It made him think it might be a good time to get into the industry. "A lot of people were leaving, but I knew that the market would go up eventually," he says.
"After getting licensed, I did everything I could to absorb information—books, audio programs, classes," he explains. "Rather than a get-rich-quick scheme, I viewed real estate as a craft and wanted to learn the ins and outs." Low-price short sales were his bread and butter at the start and brought him buyers. Lately he is working more with sellers in higher price ranges.
"If we could just strip away all the fluff and do what makes us money, everyone would be successful."
"A career in massage therapy is all about customer service," he notes. "You have to listen to people, find out what their needs are and help them meet those needs." He brings that skill set to his listing appointments where he focuses more on listening to what the seller wants rather than pushing his book. When he gets a listing, Mullan schedules open houses, puts up a sign rider with an 800 capture number featuring a recording about the property and starts a flyer campaign. "I make flyers and buy door-handle bags for about three cents a bag," he explains. He handed out 350 in May.
"If we could just strip away all the fluff and do what makes us money, everyone would be successful," says Mullan. "If you spend time at open houses, hang bags on doors, just go out and contact people, you'll be successful quickly."
---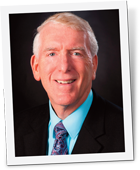 Jeff Ross
Realty Executives of Flagstaff
Licensed July 2009
www.allflagstaffhomes.com
During 25 years in retail, Jeff Ross got to the store before anyone else and worked late into the evening. As he evaluated a second career, he knew that he was motivated and didn't need to work for somebody else to do well. "Real estate fits well with my work ethic," he says.
"I'm up at 4:10am, I go to the gym and I'm at work before 7:00am," Ross explains. "If there are days when I don't have a lot to do, instead of going home or going golfing, I work on generating contacts and filling my pipeline." His outreach includes community service on the board of directors for the Chamber of Commerce and the statewide board for St. Mary's Food Bank.
"Real estate fits well with my work ethic."
Beyond work ethic, Ross credits his success to two key components. The first is staying in touch with his sphere: "I have a contact management system that is very good and not that expensive," he says. "All my contacts go in there. It reminds me when to call people, reminds me of tasks I need to do for them, and generates an e-newsletter to a list of 1,500 people (and growing)." The second component is follow-up: "If a client asks me to do something for them, I owe it to them in a timely manner. My goal is to follow up before they feel I should be back to them."
"Another broker in town asked me who I was working on a team with. 'Nobody,' I said. 'Why?' he asked. 'Because I'd be upset all the time that I'm sharing part of my commission with somebody who's working less hard than me,'" explains Ross. "I'd love to have the help, but I don't want to be upset all the time."
---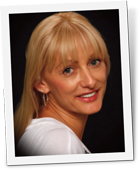 Maria Shaffer, ABR, BPOR, SFR
Bullhead Laughlin Realty | Bullhead City
Licensed March 2009
www.mariashaffer.com
Following cancer diagnosis and treatment, Maria Shaffer was determined to find something that she would enjoy doing for a living. "Real estate came up when we bought our house," she explains. "I had two great REALTORS® who made it easy and fun for us." She was sold.
Originally from Hungary, Shaffer faced the extra challenge of tackling real estate school in her second language. "Maybe for people who were born here, these were normal words, but I didn't know what things like easement meant," she says. (Of course, plenty of native speakers are thrown by words like that as well!)
"I try to find solutions and learn from the problems."
Shaffer relishes the opportunity to learn every day and feels that success in real estate comes down to how you manage challenges. "Transactions can get lost or fall out of escrow, and a lot of people don't look at it like, 'How can we solve these problems?' They're too busy blaming the other party," she notes. "I try to find solutions and learn from the problems because while it can be a negative right now, it could be a positive in the future. I have learned a lot from challenging situations."
She never loses track of what got her into this field in the first place and donates a portion of every closing to a local cancer center. Has real estate lived up to its promise? AAR asks. "Yes! Now it's hard for me to separate my regular life and business because I really enjoy what I'm doing," reports Shaffer.
---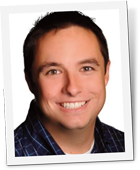 Jerimiah Taylor
Keller Williams Southern Arizona | Tucson
Licensed November 2004
www.jtaylorrealtor.com
Though Jerimiah Taylor was first licensed in 2004, he focused on his mortgage business. When he saw diminishing opportunities as a mortgage broker, he committed to a career as a full-time real estate agent in 2010.
Taylor, a self-described nerd, concentrates on generating business online. He has three core websites: one for buyers (justlistedintucson.com), one for sellers (nobodydoesmore.com) and a general site (listed above). "We've seen huge growth through the Internet and are bumping up on 1,000 leads per month," he reports. Consequently, he's grown his team to include three administrative staff members and six buyer's agents.
"If your friends aren't laughing at your goals, your goals aren't big enough."
"We have a business plan and a set budget," explains Taylor. "Our operating expenses never exceed 30% of our gross commission. That gives us 70% to reinvest in stuff like radio, TV and print advertising." The message of his current radio spot and upcoming TV ad is: "Interview one of my competitors before you hire me, and I'll give you $500 off my marketing fee because I want you to be 100% certain that nobody does more to market and sell your home than the Jerimiah Taylor team."
"Time on task over time is the key to success," affirms Taylor. "Some people are amazing telephone prospectors. Some are amazing Internet lead generators. But it's because they do it every day. It's like the gym—go one day and you're sore, miserable and don't want to go back. But if you pace yourself and commit to going every day for 30 days, you'll break through to that point where you find your rhythm and build habits."
The best advice Taylor received as he was getting started? "If your friends aren't laughing at your goals, your goals aren't big enough."
---
STARTSMART: RESOURCES FOR NEW REALTORS®
If you're a new agent—or an experienced agent looking to get back to basics—be sure to visit aaronline.com/startsmart. This page is full of resources for new agents, including an excellent video series that walks rookies through some of the most important tasks of the first 60 days in the business:
Creating a Mission Statement – Evan Fuchs
Goal Setting – Craig Sanford
Goal Setting – Paula Monthofer
Working with Buyers – Kathryn Sanford
Working with Sellers – Holly Mabery
Assembling a Team – Joeann Fossland
Find Your Niche – Kerry Melcher
Final Steps in a Transaction – Holly Eslinger
Check it out!
Five Do's and Five Don't's for New Agents
Make Mistakes, Practice Scripts and Other Practical Advice for Rookies
---
This is the eleventh piece in our twelve-month Rookie Series. Don't miss:
If you have an idea for an article, please share it with editor@aaronline.com.
Five Do's to Build Your Career
Spend some time creating a written business plan. This should include both short-term and long-term goals. Decide whether you are more driven by a specific number of sales or a desired income. Don't worry that you don't have all the skills yet to achieve your goals. You will learn as you go. Like the old saying goes, "If you don't know where you're going, how will you know when you're there?"
Make mistakes! That's right; you are encouraged to make mistakes. That is how you will learn. Agents who are too afraid to make mistakes rarely get anything accomplished. The key to making mistakes is to use them as a learning experience. Remember what Winston Churchill said, "Success is the ability to go from failure to failure without the loss of enthusiasm."
Add everyone you know to your database – and then contact them. Having names in your database doesn't mean a thing if they don't hear from you on a consistent basis. The key is having a reason to contact them. Birthdays, anniversaries, sales in their neighborhood, community activities and charity events can all be a motive to touch base. They may not need your services now. You just want them to think of you when they, or someone they know, does.
Practice your scripts and dialogues. It might not sound glamorous, but the sooner you know what to say, the sooner you will be comfortable in a sales situation. Tiger Woods still goes to the driving range before he tees off in a tournament, and major league baseball players still spend February and March in spring training. The more they can rehearse their "scripts," the more they will be able to rely on them when they are "in action."4a. Role play. Not many people like to role play, but even fewer people enjoy messing up a great opportunity because they didn't know what to say or how to say it. You can practice all day long in front of a mirror, but until you try it with a real live person, it's not the same. Pair up with a fellow new agent or a manager and have fun.
Take time for personal and family enjoyment. It will be hard to take time off because you won't want to miss any opportunities. But think about this: If you don't learn to take time off now, when you're not busy, how will you ever make time when you actually have business? Besides, when you are relaxed and doing the things you enjoy most, you'll be surprised how much business will come to you when you're not even looking for it. That's what is called a "win-win" situation.
 Five Don't's to Build Your Career
Don't fear negotiation, welcome it. If people are willing to negotiate, that usually means they have some interest in what it is you are offering. Take a negotiation class, read books on negotiation and study your own habits and styles of negotiation. Why do you seem to "give in" or "give up" when you are negotiating for something? Remember, nobody likes to feel like they have lost, so seek common ground and work towards it.
Don't forget this is a "no" business. Welcome to the world of sales. This job isn't about houses; it's about people and their wants, needs and dreams. We can't help everyone, and we can't expect everyone to want to work with us. Don't take it personally if people tell you no. Thank them and move on to the next person.
Don't expect to have all the answers right away.This job is always changing, so even the top agents are learning something new every day. The fact that you have your license means that you know more than the average person. If you don't know the answer to someone's question, admit it, tell them you will find the answer out and get back to them in a timely manner. They will appreciate your honesty.3a. Don't act like you know everything already. People don't like know-it-alls or name droppers. You probably don't either. There is a fine line between being confident and being cocky.
Don't think the leads are going to come to you. You must actively pursue any and all leads you may get. That means adding them to a database and scheduling follow-up consistently. Some may come to fruition quickly, some in due time and some not at all. You just want to position yourself for the moment when the prospect is ready, willing and able to proceed.
Don't skip steps. You cannot get to a paycheck until you have had a closing. You cannot have a closing until you have made a sale. You can't make a sale before you have a seller or buyer. You cannot get a seller or buyer without an appointment. You cannot schedule appointments if you are not talking to people. If your long-term goal is earning a comfortable income, your short-term goals must be to talk to people and schedule appointments.
This article originally appeared on BrokerAgentSocial.com.
Five Tips to Prospect like a Powerhouse Agent
Positive Ways to Adjust Your Mindset, Call List, Environment and More

---

This is the eleventh piece in our twelve-month Rookie Series. Don't miss:

If you have an idea for a rookie article for the series, please share it with editor@aaronline.com.

To be a powerhouse prospector, you must first answer this question: Why? Why do I want to do this? What is the outcome I am looking for?  My reason for doing this is ________________! If you don't have an underlying strong desire or passion for getting on the phone each day, you either won't do it or you won't do it with resolve and get results. Once you determine that you really want this and are willing to do what it takes to make this work, you must address the following five things:

1. Mindset

What type of mindset do you have? What is your opinion of calling for business? Whatever it is, this determines your success more than any other tip I can give you. The right attitude when dialing is critical. Do you believe that the prospect will be rude or that maybe you are interrupting them? If you tell yourself that story, that is the result you will get. Are you completely unattached to the outcome each time you don't set an appointment or the prospect hangs up on you? Remember, if you are making it about you, then you are bringing way too much ego to the call. It is always about the client or customer – the more you make it about them, the more you win. Consider that dialing that phone is an opportunity to help someone realize their dream of selling or buying. Your job is to consult with them, to provide them good, solid, honest advice and to ask questions that can help lead them to their desired outcome.

2. Who Ya Gonna Call?

Do you get to the office each day and ask yourself that question? If you do, you are already behind the powerhouse agents who already know who they are calling each day. They leave a list of past clients and centers of influence on their desk before they leave the office the day before so that they have a group of calls to make as soon as they get there. They then pull up the new expireds from the day before and any for sale by owners (FSBOs) they have. Once they complete those calls, they can move to just listed just solds or calling businesses and talking real estate. Start with people you know–friends and family, past clients and centers of influence. Those calls are easier to make and will build your confidence for the more difficult calls. Once you have called four or five friends and family, move to calling expireds, FSBOs and recent listings and sales. (For help in getting these names and numbers, check out www.theredx.com.) A great rule of thumb for calling past clients and centers of influence is to take your total database and divide it by 60. (That's the number of work days in a quarter.) Our goal is to contact this group of people once a quarter.  I have found that if you do this, 10% of them will do business with you or refer someone to you every year. If you really want to kick up your return on the time you spend dialing the phone, check out www.mojosells.com.  This is a great service that dials your prospects' numbers for you at lightning speed, three numbers at a time, and connects you with the first person who answers. Awesome!

3. Whatcha Gonna Say?

Do you have a script you can use? You will need one for each category of calls you make. Go to www.yourcoach.com and check out some of the great free scripts we have. Here is the process for handling questions and objections: 1.  Repeat their answer. 2.  Acknowledge them – Great! Interesting! Wonderful!

Our job is not to tell them they are right when they may not be.
Our job is to not make them wrong.

3.  Ask them another question. Prospects have objections, and they have conditions. Do you know the difference? Objection – A complaint, contradiction, counter argument or challenge.  An objection is something you can respond to and possibly change the outcome. Condition – A situation, circumstance or state of affairs that we cannot change or counter. What are some conditions?

My husband's transfer did not go through.
I lost my job.
I cannot move until my kids get out of school.

How do we handle these? If it is a condition we cannot do anything about it.  We cannot take a non-motivated seller and make them motivated. Objections on the other hand can be dealt with if we have the proper scripts and dialogues.

Environment

What does your environment look like? Are you making your calls from your kitchen table? Or when you walk into your office do you find your mind immediately going to everything else but making your calls? They're called distractions, and we must eliminate all distractions if we want our prospecting to be profitable. Go to a quiet place where you don't have anything on the wall but the scripts you are using and a mirror. The mirror helps remind you to smile while speaking. Create the workspace so that you can stand up while making your calls. If you stand up, your energy is stronger, and that energy comes through the phone. Let's face it: the prospect doesn't want to hear a slug on the other end of the phone. They want to hear someone who is passionate about what they are doing. Okay, your environment is perfect, and you are standing up looking at those scripts you want to use. Then you realize that you can read those scripts but have no idea how to really make them work while on that phone. Are you accepting a no when a yes may still be available? If you are, stop asking yes-and-no questions. That's where the scripts will help you get a yes.  If you spend time practicing what you are going to say, you will feel more confident and comfortable using the scripts. Get a different practice partner for each day of the week you plan to prospect. To get a yes more often, consider how you sound when you are speaking.  Are you high pitched and shaky when you speak or do you go down at the end of your sentences? When you drop your voice down at the end of each sentence, it makes you sound more confident. Repeat the answer you get so the prospect knows you heard them and then affirm their answer. By affirming them, you are not saying they are right; you are simply giving them the right to have an opinion. Some words that affirm the prospect's response are: Great! Wonderful! Interesting! Terrific! Ouch! Good for you!

Putting It All Together

Here are a few miscellaneous thoughts to help you with prospecting:

Never, never argue with them. It puts them on the defensive.
When should you call prospects? Three times a day:

First thing in the morning
During lunch
Between 4:30pm and 6:30pm

If you don't reach them during the week, set aside one hour on Saturday to try again. If you cannot reach them, drop by their house.
How many times should you let the phone ring? Never let it ring more than three times. If it takes longer than that for the prospect to answer, they will probably be irritated.
How long should you hang on to the expireds if you haven't reached them? If you have tried to reach them in the morning, the evening and on Saturday with no luck, and have dropped by, then move on to the next one.
Follow a posted daily schedule – from the time you reach the office until noon each day should only be for practicing your scripts, making your calls and doing hot lead follow up.
Before you leave the office, clear your desk and lay out the list of people you will be calling tomorrow. Remember, you have never seen them before and, unless you set an appointment, will never see them again, so don't take it personally. They don't.
Don't get too involved in their objections. Acknowledge them and tell them you will cover that at the appointment.

Remember, there are two groups of people out there: those you know and those you don't.  Which group is bigger?  Right, those you don't know. In order to build a successful real estate practice, you need to regularly call those you know and daily call some that you don't know. Strategy matters and passion rules!
Five Things You Should Know About Taxes
Audits, Education Expenses, Residence-to-Rental Conversions & More
By Marianne K. Kingman, J.D., LL.M.
---
If you have an idea for a rookie article for the series, please share it with editor@aaronline.com.
The information below is for your reference. Remember: Always recommend that your clients seek competent tax counsel when considering issues that may affect their tax liability
1. First-Time Homebuyer Credit
If your client claims the credit on their 2009 or 2010 original or amended tax return, they cannot file electronically. In addition, they must attach the following documentation regarding their main home as applicable: a copy of their settlement statement showing all parties' names and signatures, the property address, the contract sales price and the date of purchase. Their settlement statement typically is their properly executed HUD-1. The IRS encourages the buyer to sign the settlement statement prior to attaching it to the tax return.
If the date purchased is after 04/30/10 and before 07/01/10 and they entered into a binding contract before 05/01/10 to purchase the home before 07/01/10, attach a copy of the pages from a signed contract to make a purchase showing all parties' names and signatures, the property address, the purchase price and the date of the contract.
If they are claiming the credit as a long-time resident of the same main home, attach copies of one of the following: mortgage interest statements, property tax records or homeowner's insurance records. These records should be for five consecutive years of the eight-year period ending on the purchase date of the new main home.
2. Social Security Tax Exemption and Credit
The 6.2% Employer Social Security Tax exemption applies to previously unemployed individuals hired after 02/03/10 who have worked less than 40 hours during the 60-day period prior to employment and whose 2010 earned wages after 03/18/10 and before 01/01/11 do not exceed $106,800.
A $20,000 assistant hired on 05/01/10 saves an employer about $800 in taxes. Delaying the hiring until 09/01/10 would reduce the savings to about $400.
Employers will receive an income tax credit, which is either $1,000 for each qualifying worker hired after 02/03/10 and employed for at least 52 consecutive weeks or 6.2% of wages paid to the assistant over the 52-week period, whichever is less. Wages during the last 26 weeks must be at least 80% of wages paid for the first 26 weeks. Any new hire must certify by signed affidavit that they have not been previously employed for more than 40 hours during the prior 60-day period.
Neither the exemption nor credit is permitted if a person is hired to replace another employee unless such other employee is separated from employment voluntarily or for cause.
3. Personal Residence Conversion into Rental Creates Loss
A taxpayer purchased a home in Phoenix in 2005 for $250,000. $50,000 represented the cost of the land. They lived in the home until 2008 when they moved out of state. Rather than sell the house, they converted it to a rental property. The property's fair market value (FMV), including the land, on its conversion to rental property was $150,000. The basis for depreciation in 2008 is $100,000—the FMV excluding land at the time of conversion—since it is less than the original purchase cost excluding land (or $250,000 less $50,000).
In 2009, the taxpayer sold the property for $125,000.
Original purchase cost: $250,000
FMV on conversion date: $150,000
Depreciation since conversion date: $7,272
Basis for tax loss: $150,000 minus $7,272 or $142,728
Basis for tax gain: $250,000 minus $7,272 or $242,728
Sale price: $125,000
Tax loss: $142,728 minus $125,000 or $17,728
The taxpayer has an allowable tax loss of $17,728 because the value of the property continued to fall after the conversion date.
4. IRS Audit Representation and Other Options
The Internal Revenue Service ("IRS") accepts most federal income tax returns as filed; however, the IRS audits some returns for accuracy. IRS auditors are instructed to close audits within 28 months of the date that the taxpayer filed their 2009 tax return or the date it was due, 04/15/10, whichever is later. The IRS legally has until 04/15/13 to conduct an audit.
The taxpayer does not have to accept an audit report findings. The report can be appealed by sending a letter to the IRS within 30 days after the receipt of the audit report. The taxpayer can also file a petition in tax court if the appeal fails. A REALTOR® should consult with a competent tax attorney or CPA for help .
An installment agreement can be a reasonable payment option for those taxpayers who cannot resolve their tax debt immediately. Installment agreements allow for the full payment of the tax debt in smaller amounts. A taxpayer still qualifies for an installment agreement if they owe more than $25,000 in combined tax, penalties and interest; however, a Form 433-F will need to be completed.
The IRS has been known to accept considerably less than the amount owed on a tax bill if the taxpayer qualifies for something known as an Offer in Compromise ("OIC"). Submitting an OIC to the IRS is a formal process. One starts by completing IRS Form 656.
There is no legal right to have a valid tax bill reduced by the IRS. It is entirely a matter of the IRS' discretion. Most OICs submitted are rejected by the IRS. The taxpayer does have the right to take a rejected OIC through the appeals process.
5. Tax Credit for Educational Expenses
The Hope credit for tax years beginning in 2009 or 2010 is amended. The modified credit is referred to as the American Opportunity Tax Credit. The credit is up to $2,500 per eligible student per year for qualified tuition and related expenses, such as books and equipment, for each of the first four years of the student's post-secondary education in a degree or certificate program, which includes training to be a real estate agent. The modified credit rate is 100% of the first $2,000 of qualified expenses and 25% of the next $2,000.
The qualified tuition and related expenses must be incurred on behalf of the taxpayer, his spouse or dependent. The credit is available with respect to an individual student for four years, provided he has not completed the first four years of post-secondary education before the beginning of the fourth tax year. The credit is phased-out for taxpayers with modified adjusted gross income between $80,000 and $90,000—or $160,000 and $180,000 for joint filers.
Marianne K. Kingman received her J.D. from Boston University School of Law in 1997 and her LL.M. degree in taxation from the University of Washington School of Law. In 2005, she began the tax services firm of Kingman Winslow, LLC, the only tax services firm in the nation to specialize exclusively on real estate agents and brokers for their tax accounting needs.