Editor's Note: In 2014, AAR will be featuring Arizona REALTORS® who rock – specifically when it comes to serving their community! These REALTORS® have thrown caution and selfishness to the wind – and their communities are better because of it. Do you know a REALTOR® that rocks? Let us know. Send us an email at editor@aaronline.com.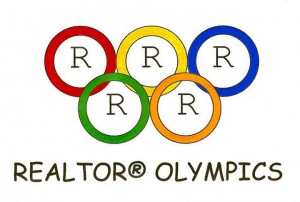 In 1991, Lake Havasu City REALTORS® Pat and Charlie Brown and Jack and Anita Meredith went golfing.  During their outing, the couples discussed ways to build camaraderie and friendship between REALTORS® and their community. The REALTOR® Olympics was born. For the past 23 years, Lake Havasu REALTORS® have reach out to their local business owners and asked for donations and/or sponsorship of this annual event.
Each year, during the months of March, April and May, REALTOR® Olympians compete in events such as:  Bunco, Bingo, Bocce Ball, Pistol Shoot, Bowling, Golf Ball Drop and a golf tournament. Members of the community and their families are invited to participate along with local REALTORS®. Over the years, Lake Havasu REALTOR® Olympics has raised more than $300,000 for local charities including:  Food 4 Kidz, Interagency Food Bank, Hospice of Havasu, Havasu Health Foundation, K-12 Foundation, Salvation Army, and Big Brothers,Big Sisters.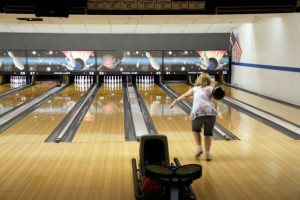 Judi Harris, 2014 president of the Lake Havasu Association of REALTORS® said, "We love giving back to our community and having fun at the same time. The REALTOR® Olympics have created exactly what Pat, Charlie, Jack and Anita hoped for, friendships between the different real estate offices and individual agents, and raised our community's impression of us to see that we love where we live and giving back as much as we can to improve the lives of all who live here."
Charlie Brown passed away about 20 years ago, but his legacy of caring and giving lives on. Pat, Jack and Anita still participate and watch their dream of better lives for our community grow and go on. The fundraising goal for the 2014 REALTOR® Olympics has been set at $40,000.
Way to rock Lake Havasu REALTORS®!
If you'd like more information on how to organize your own REALTOR® Olympics, feel free to contact Judi Harris at Judi@JudiHarris.com or Lake Havasu Association of REALTORS® Association Executive Laura Tarin at Laura@Havasurealtors.com.
---