Links updated April 2016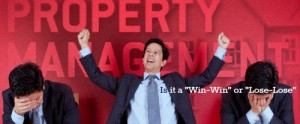 In 2009 AAR published the article: Is Property Management Right for You? This month, we take a fresh look with the help of AAR President Sue Flucke, CDPE, CRB, GRI, rCRMS and veteran property manager Elise Otero, GRI, RMP.
When Elise Otero, owner of Otero Realty Group of Apache Junction, got her first taste of property management it was in the early 1980's. She recalls, "REALTORS® that did property management [then] were not looked on favorably." After moving from Globe to Apache Junction, she started acquiring homes "here and there." By the mid-90's she had 35 properties. In 2005, she opened her own company and now manages 160 properties. And she's not alone. Arizona's rental market has never been hotter; and the opportunities for success have never been greater. With more leases being written and a greater number of investors in the market, there's a lot of "win-win" in property management. "However," cautions AAR President, Director of Property Management and Associate Broker at Keller Williams Realty Professional Partners in Glendale and Goodyear Sue Flucke, "landlord/tenant issues are also the number one complaint at the Arizona Department of Real Estate. According to Commissioner Judy Lowe, her goal is to audit every property management company operating in Arizona within the next two years." This could be a "lose-lose" if you are not adhering to state statutes and applicable standards of practice.
GETTING STARTED
Some agents start out as an "accidental property manager". How? Maybe a client wants help leasing a property while waiting to build back up equity. Or an out-of-state or out-of-town client asks you to stop by and check on their vacant home, arrange for a landscaper or add chemicals to their pool. Oops! Suddenly you find you've accidentally stepped over the line into property management. Before you find yourself in hot water, there are some important things to consider.
TALK WITH YOUR BROKER
"A lot of brokers don't want to do it because of the liability and the additional scrutiny by the Arizona Department of Real Estate (ADRE)," says Flucke, "They don't have or want the trust account, and right now the audits by the ADRE are extensive. Several management companies have been shut down by ADRE due to mismanagement of their trust accounts."
Even those who handle property management sometimes restrict which agents can work on which types of jobs. For instance, some brokers allow sales agents to market a property for lease, but limit the actual management of the property to those with expertise in the field.
Here are some things to consider:
Trust Accounts. Brokers who handle property management must have a trust account and be prepared for regular and thorough auditing by the ADRE. In fact, Commissioner Lowe is promising more audits, more enforcement and fines by the department in this area.
Insurance Needs. Brokers who oversee property managers must secure appropriate E&O insurance coverage. Some brokers also require agents to have bond insurance because they are handling money.
Guidance and Support. Think twice about property management if your broker allows you to do property management, but does not offer specialized training or have written policies and procedures in place.
For Brokers. Property management opens up many benefits as well as liabilities for a broker. If you're considering expanding into property management, consider attending AAR's Property Management Boot Camp. It will give you the basics of what you need to do as you begin.
INTERVIEW YOURSELF

"Everybody now wants to be a property manager," said Otero. "It is an intense business and you must have the knowledge and integrity to deal with owners, renters and vendors." Just because your license says you can do it doesn't mean you should do it. The skill set and knowledge base are very different. Ask yourself:
Do I have good instincts about people? You've got to be the type of person who relates well with all kinds of people. When you meet prospective tenants (or clients), consider the whole package not just what is written on their application. You will have to be connected with a tenant-screening service and agree to adhere to the Federal Fair Credit Reporting Act and the "Red Flags Rule."
Do I handle conflict well? When an angry tenant or owner comes to you will you be able to react calmly to diffuse their anger to solve the problem? If you don't remain calm under pressure, this might not be for you.
Can I balance the needs of my clients and tenants? The owner is your client, but it's crucial that you also stay on good terms with the tenants. You need to understand both parties' points of view. Otero says, "The biggest challenge on this side of the business is dealing with the owners. We have lots of great ones who allow us to do a really great job for them, but then there are a few that want to be involved in the rental…micromanaging staff…and don't want to spend a dime on their investment property."
Do I like problem solving? Property managers are problem solvers for the property. It helps if you enjoy the process of researching a problem and then taking action to resolve it.
GET EDUCATED
Once you've received approval from your broker and have the personal skills to be a good property manager, it's time to get educated so that you do not act outside your area of expertise. "For any REALTOR® looking to get into management, I would suggest they work for a management company and learn the ins and outs of the business."
Understand the Law. Landlord-tenant law is complicated and unfamiliar to most real estate agents. Be sure to study the Arizona Residential Landlord and Tenant Act. For example, new property managers often get into trouble with "wrongful eviction." The term doesn't necessarily mean that you kicked the tenant out, just that you took back possession of the property without due process. It's also important that you understand the implications of the Federal and Arizona Fair Housing Acts. No one may refuse to rent on the basis of race, color, national origin, religion, sex, familial status or handicap. You should also review AAR's Legal Hotline on landlord-tenant issues.
Take Classes. "Any and all education you can acquire will only help you," said Otero. She earned her GRI many years ago and also holds the Residential Property Manager (RPM) designation from National Association of Residential Property Managers (NARPM). Sign up for courses that focus on property management. The state's real estate schools are a good resource. AAR also offers courses such as GRI 318: "Property Management for Property Managers," rCRMS: "Leasing Essentials and Property Management Boot Camp."
Seek Out Mentors. "Talk to somebody who has been doing it for awhile," suggests Flucke. In some parts of the state, property management is seasonal. You might ask an experienced property manager if you can help out part-time during the busiest season to gain some experience. Join the monthly meetings held by NARPM. "I have been a member of NARPM for many years," said Otero. "I'd encourage anyone to join. We like each other and help each other."
Choose a Specialty. Within the residential property management arena, there are different areas of expertise: single-family, multi-family, vacation home, long term, etc. Decide where you want to focus your time.
DEVELOP A PLAN
Next, you'll want to put in place a plan to minimize risk and maximize profit for your property management business.
Establish Policies and Procedures. Ideally, you will build on what your broker has available. Well-developed policies and procedures take into account landlord-tenant law, fair housing standards and other factors. They establish standards that protect your business as it grows. For example, a good property manager does a thorough tenant screening—credit reports, criminal background checks, employment verification, identity verification and reference checks.  Another tip from Otero is to understand the accounting procedures, "the accounting is the core of any property management firm and without a strong base and understanding of accounting in general, they will not be successful."
Seek Legal Counsel. In property management, the lease and property management agreements are critical to your success. Hire an experienced, specialized attorney to review these important documents regularly. As a consequence, it is important that your lease agreement spell out the responsibilities of each party and available remedies when responsibilities are not met. View AAR's lease agreement form. The property management agreement should establish clear standards, such as a maximum amount you can spend without authorization from the owner. If a hot water heater fails and replacing it will cost more than you can authorize, don't take action until you've received the okay. View AAR's property management form.
Prepare for the Unexpected. Will you know what to do when the air conditioner goes out on a holiday weekend? Or the tenant calls that the hot water heater is leaking all over the garage – who do you call? Whether your client is obligated to fix it depends on how you represented it to the tenant. Plan ahead for problems and you'll avoid unnecessary crises.
REAP THE REWARDS
Most property management companies are currently booming. Property management can provide a new source of income for real estate agents and brokers. And there are other reasons agents become property managers:
Meet Client Needs. When an owner can't sell their property for the price they want, you can offer your help finding a tenant to provide cash flow and keep the property occupied.
Differentiate Yourself. A property management niche makes you attractive to new types of clients, such as investors and builders. "I tell agents that it's a separate business that they can eventually sell when they are ready to retire," says Flucke.
Weather a Down Market. Property management can be a counter-cyclical revenue source. "We have very few vacancies right now—it's a tight rental market," reports Flucke. "The foreclosure and short-sale markets forced people that want to live in single-family homes into rental properties." On the flipside, a struggling economy can lead to property management headaches, such as tenants who can't make rent and owners who avoid needed repairs or are struggling to make mortgage payments.
SAY "NO THANKS"
Perhaps you've weighed the risks and rewards of property management and decided it's not for you. Here are a few items to keep in mind:
Refer business to an experienced property manager. Help your clients by putting them in contact with a reputable company. Ask an attorney who specializes in landlord-tenant issues for a recommendation. Ask your broker. Or consult the NARPM website. "We belong as a company to NARPM, which handles residential rentals only. There are about 150 or so members in Maricopa County alone, representing over 60,000 properties," Flucke explains.
Do not give property management advice. Remember, you should not counsel your client on issues outside your area of expertise, such as whether they should make the property an LLC, how to manage the tax implications of becoming a landlord or what specifics to include in the leasing agreement. Always advise your client to consult with the appropriate professional—attorney, accountant, insurance agent or property manager.
Avoid accidental property management. If you are a listing agent and you turn on the utilities and make sure that the pool is being serviced, you should have a written employment agreement in place giving you authority to act, spelling out what will be reimbursed and protecting you from liability. Just because you are not collecting rent or charging your client a fee will not relieve you of statutory requirements according to ADRE.
CONCLUSION
Property management can provide a steady source of income, even in a down economy. The commission checks come in each month and can build up over time. There are challenges in property management. But if you develop systems, know the rules and love solving problems, you can succeed with this specialty. "People ask all the time 'why do I continue to do property management?'," says Flucke. "If you do it right, there's not a problem with it. It's been over 20 years and I still love what I do. It is a wonderful career."
Upcoming Property Management Boot Camp from AAR
Attend AAR's Property Management Boot Camp on April 23, 2013 at the Northern Arizona Association of REALTORS®.
Taught by Sue Flucke, Mike Mulvena and Denise Holliday, this one-day course teaches REALTORS® the fundamentals of property management. For $79, agents will spend the day learning how to:
Keep accurate accounting records.
Manage service orders.
Learn the rights of both landlords and tenants.
Choose the right E&O coverage for the brokerage.
This course also includes information regarding the Landlord/Tenant Act, disclosures, fiduciary responsibilities, loss prevention and risk management. This course counts for 3-contract and 3-disclosure hours of C/E.
To register, visit: http://www.regonline.com/Register/Checkin.aspx?EventID=1196272
---