With Arizona's hypercompetitive real estate market, it's not uncommon to have potential buyers have a desire to write a personal message to sellers with the hope it would encourage them to accept their bid above others.
While listing agents do not have the authority to withhold such a letter, nor does a buyer's agent violate the law by simply delivering one, these letters could reveal the personal information or characteristics of a buyer as a basis for a seller's decision to accept or reject the offer.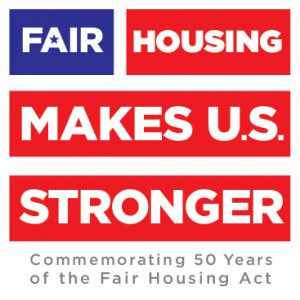 The federal Fair Housing Act makes it illegal to discriminate in the sale of real estate on the basis of a person's:
Race
Color
Religion
Sex
Handicap (disability)
Familial status (includes children under the age of 18 living with parents and legal guardians and pregnant women)
National origin
According to the National Association of REALTORS®, before the next time you are faced with a buyer love letter, consider these best practices to protect yourselves and your clients from fair housing liability:
Educate your clients about the fair housing laws and the pitfalls of buyer love letters.
Remind your clients that their decision to accept or reject an offer should be based on objective criteria only.
If your client insists on drafting a buyer love letter, do not help your client draft or deliver it.
Avoid reading any love letter drafted or received by your client.
Document all offers received and the seller's objective reason for accepting an offer.
Arizona REALTOR® and 2020 Frank Dickens Excellence in Education Award winner Mandy Neat says:
I tell agents that 'love letters' can pose a problem. I also breakdown to them on why… However, how do we stop a buyer from wanting to tell their own story? Also, how can we mandate brokers to not allow this if they do not know until there is a problem?

One item I have been teaching is on the listing side… As your listing agent, I am obligated to send you all items that are sent to me. However, for you to choose the offer terms best for you, I would suggest not opening any personal letters from the buyer. This will keep you objective and avoid potential fair housing violations based on the information provided.
SUMMING UP
A letter of introduction could provide the seller with information that might lead the seller to reject an offer on the basis of a protected class. Therefore, the best business practice would be to refrain from asking for letters of introduction if they were not offered voluntarily by a buyer.
---