Arizona REALTOR® Magazine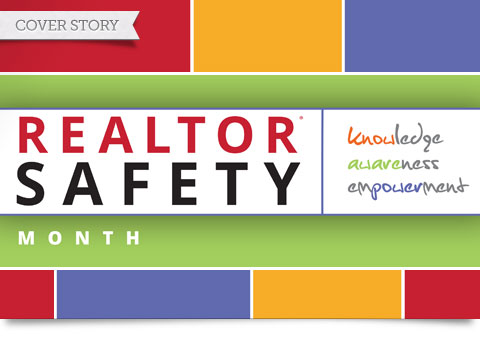 September is REALTOR® Safety Month. Read two stories of REALTORS® who experienced attacks and lived to tell about it. It might just save your life. […]
---
FEATURED STORIES
The rumors are true! There are people out to steal your identity, hack your blog and drain your online bank accounts. Learn five ways to prevent iMugging. […]
---
CODE TALK
This month, AAR would like to share with you some common violations we've seem this year, along with ways to avoid them.
---
TURNING TOUGH TIMES INTO GOOD TIMES
Contributor Liz Recchia offers REALTORS® advice on ways to manage their finances for a rainy day. […]
---
AAR Updates
---
VOLUME 35   |   ISSUE 9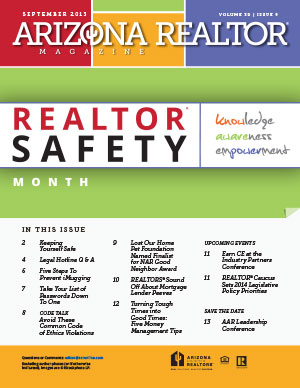 View the PDF Version of This Issue ?
Don't get left off the mailing list!
Make sure to notify your local association with any address, phone number and email changes.