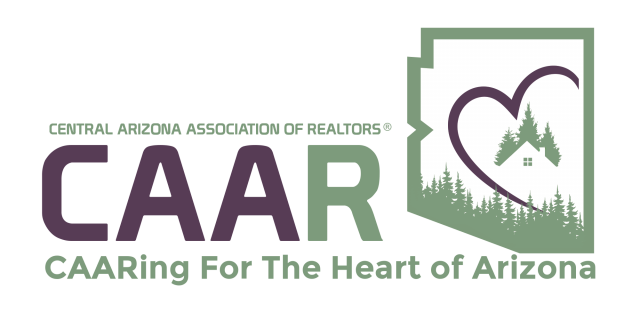 ---
Globe City Council adopts guidelines for Historic District
City Council discusses flooding and City salary survey, adopts updated Historic Preservation District design guidelines at July 13 meeting
Members of the Globe City Council: Mayor Al Gameros, Vice Mayor Mike Stapleton, and Council members Freddy Rios, Mike Pastor, Jesse Leetham, Fernando Shipley, and Mariano Gonzales. All members were in attendance.
Council took a moment of silence in memory of the two firefighters lost in a crash this past week. Mayor Al Gameros said he knew one of them very well, Chief Jeff Piechura. He was a retired chief from Sierra Vista and leaves behind his wife and five children.
Summary of Current Events
Mayor Gameros said there will be a benefit concert this Saturday for victims of the Telegraph Fire. Pastor Dan Rifenbark said Music Strengthen, a Christian ministry that raises money for victims of disasters, will hold the concert at Trinity Baptist Church at 1362 South Hagen Road. It will be open to the public, and a collection will be taken. All funds will go to the Salvation Army, which will distribute them to victims of the fire and floods.
City Manager Paul Jepson said the City has people on call all the time, nights and weekends, in case of a national flood warning or a notice from the county that floods are coming. He said Gary, John Angulo, and AJ will be on the road, with David, Jerry Barnes, and Dale Walters as backups. Linda and Melissa will help with multimedia, and Chris Collopy backs up Paul Jepson. Shelly is "Russel Gulch watcher."
"When it rains, we're ready." –City Manager Paul Jepson
Monsoon and Post-fire Flooding Update
City Engineer Jerry Barnes gave an update on what the City has been doing in response to the fire and flooding. He said July 2, Russel Gulch was inundated with flood water, before contractors had started removing debris from the wash. He showed dramatic videos of water coming down the gulch.
On July 3, Connie's Bridge had to be closed because pedestrians and vehicles were stopping on the bridge to take pictures of the water. Barnes pointed out that this is the bridge that is being replaced because it's structurally deficient, so Public Works closed the bridge to keep people off it.
At the end of Six Shooter Canyon in the Pueblo Heights area, water topped the canyon bridge and created lots of debris. Barnes also showed dramatic video of this area.
Barnes said the City and County have continued cleanup, working together as a team, with contractors removing debris in floodways. The crews are being sensitive to impacts on erosion control, and they often are leaving stumps in place to help with erosion control.
Barnes told the story of the floods on July 4. That evening, the rain in the City had been light, but there was heavy rain in the mountains that was coming down the burn scar into Six Shooter, Ice House, and Kellner canyons. Connie's Bridge was closed (again) because of the danger of the water topping it. Water also almost topped the US 60 bridge at Broad and Ash. A three-inch gas main goes across the bridge, so Barnes had the gas company come out to make sure there wasn't a problem. The gas company confirmed there is not a problem but is armoring the pipe to prevent problems in the future. A gas line also crosses Haskins Bridge, Barnes said.
Sandbag locations are as follows:
Globe Public Library (teepee parking lot)
Globe Community Center
Canyon Fire Department
Gila County Public Works Yard
Miami Police Department
People can pull their trucks in and get loaded, and there is no limit to the amount of sandbags people can take. The City is working with the County to make sure there are sufficient supplies of sandbags.
Barnes said anytime there has been a flood, all low water crossings have been closed, with the Police, Fire Department and Public Works working together to get them closed.
July 6, the City started a flooding awareness campaign with signage at bridge crossings and flyers being passed out around the City.
"This water has a lot of power, and it changes really, really quick." –Engineering Director Jerry Barnes
The City has been receiving funds to procure items through the Department of Emergency and Military Affairs (DEMA) funding under House Bill 2001. The City submits requests to DEMA and those requests are either approved or not, but the City has been fairly successful so far. The City is competing with state and federal agencies that are trying to get the same items at the same time, such as flood gates.
Barnes said the City received its sandbagger on July 7, as well as a backhoe that's a rental through DEMA, which came on July 8. Contractors continue to clean flood-prone areas within the City. They are working in the creeks in the following areas:
from the Community Center to Connie's Bridge
from Connie's Bridge to Cottonwood Bridge
from Yuma Street (Tri-City Furniture) to the US60 bridge
at Hospital Drive along Russel Gulch
Other areas are scheduled to be done, and the City is waiting for contractors to be lined up and cooperative agreements to be signed.
After every flood event, the City has to inspect the area in case of debris or damage. Barnes said the City was just approved for a UTV that will be used for these inspections.
"Due to the severity of this burn scar, it's estimated that these flooding issues will continue for the next five years. They will get less intense every year, but we will still have them. We don't need to forget that they're coming up. Every time we have one, we can't put off mitigating what damage they've done, because the next one will get severe." –Engineering Director Jerry Barnes
Councilman Rios asked about whether the forest can be regenerated through planting and whether anyone is thinking about that. Barnes said the BAER team has an assessment team looking at the forest and they will be not only mitigating the burn area but also looking at future growth in the forest. He said the City will be getting a report about that and will share it with Council.
Barnes said that the county has contracted to have rain gauges and video cameras installed throughout the mountain areas to provide notifications about flooding.
He noted that there were 200,000 acres of burned areas and it's very hard to predict flooding because of the many burned areas involved. The flooding issues are not only in the Globe areas but across the county. The county has 12 contractors doing creek cleanup and mitigation, and Globe has about half of them.
Councilman Gonzales pointed out that the way services are delivered by the City and County on the mountain will change due to the burn scars. For example, if a search and rescue is being conducted, the team will have to be aware of any flooding taking place, and they may have to pull out to keep the team safe. Things like this will affect the County's and the City's budgets for emergency services, Gonzales said.
Mayor Gameros said when we get more information about the burn effects, the City will know more about what the future will hold. The City will need to include this in its planning.
Help is also being provided to warn homeless people about running water at bridges.
Salary and Benefit Survey Findings
Kay Tilzer of Public Sector Personnel Consultants presented the recent salary and benefits survey conducted for City employees. The survey compared the City's salary and benefits to the local marketplace and made suggestions for a new compensation plan that would make the City's compensation externally competitive, internally equitable, affordable and sustainable.
For those interested in hearing the entire discussion of Globe's salary survey and new compensation system, it is available on YouTube on the Globe City Council's channel. Look for the July 13 meeting. The discussion starts at 49 minutes and lasts about an hour.
Tilzer explained the process of conducting the survey in great technical detail, including how prevailing wage rates were calculated. The consultants surveyed 55 positions across 19 comparative communities and compiled enough data to evaluate 42 positions. Both salaried and hourly positions were included.
In 95% of those positions, Globe was found to be more than 10% below the comparable communities, when salary only is considered. When medical benefits were included in the calculation, many jobs were pushed higher because Globe is generous with its medical benefits. With medical benefits included, 59% of the 42 positions were within 10% of the comparable communities.
The consultant made a proposal for a grade and step salary plan, with 5% pay increases at each step. Tilzer said this is a commonly used structure and is similar to what the City is already using. However, she said currently some job classes use separate and independent salary ranges, and the proposed compensation system would change that so that all positions are under a grade and step system.
Because Globe's medical benefits are so generous, the consultant recommended that Globe aim for pay rates at 90% of local prevailing rates. At this level, nine current employees are below what would be step 1, meaning the minimum level for their range. To get those nine employees up to the minimum would cost the City a total of $30,320.
In addition, to align all employees with the steps would cost $131,159. In other words, where current salaries are falling between steps, those salaries would be increased to the next step (no one would have their salary reduced).
The total cost to implement the system would therefore be $161,480.
"We had to take action. I would have loved to have waited, gotten this fully on board, put together the plan going forward, and then implemented this, in a perfect world either at the six-month mark or a year from now. But we couldn't afford to wait." City Manager Paul Jepson
As an alternative system, the consultant also suggested an open range salary plan, which would not have predetermined steps. This plan would have lower implementation costs because salaries would not have to be aligned with steps. The implementation cost would only consist of raising the nine employees mentioned before up to the minimum for their range.
In this "open range" system, if you look at the midpoint of the salary range for each position, 90% of City employees would currently fall below the midpoint. Chris Collopy, HR Director, explained this is happening because the City has a lot of new employees. Jepson said about 60% of the City's employees have been with the City less time than he has, which is about five and a half years.
With regard to Globe's medical benefits, the consultants found that on a dollar basis, for employee-only plans, Globe's benefits are 27% above market, and for employee-plus-family, Globe's benefits are 41% above average. Jepson clarified that this is happening because the City is offering quality, high-coverage plans and not because Globe is paying a higher percentage of plan costs.
Councilman Shipley pointed out that the City also has higher costs for medical benefits because as groups go, it's a small group and therefore can't obtain the lower rates that a larger group could.
He pointed out that the survey didn't take cost of living into consideration. For example, Flagstaff has a 30% higher cost of living than Globe. Tilzer agreed that this survey is based on raw data and doesn't take into consideration cost of living and some other factors.
A meeting was held with the heads of the Police Department, Fire Department, and Public Works, as well the City Manager and HR Director, where they reviewed each job and each individual employee to determine where they would fit on the open range scale, in order to calculate the total cost of implementation of the plan.
"What I will tell you is that we will fully bring on board everyone by this time as we go into the budget in the 2022-23 budget. We will use the same methodology, we'll get everybody onto the right grade for their qualifications and the right step for their time of service. And then we will have a more comprehensive plan, we'll have a plan that integrates – not fully, but somewhat – on these same grade and step. And then at that point, once we have those fully implemented, we will do a soft step program." City Manager Paul Jepson
Jepson explained that in a soft step system, bumps in salary will not have to match up to specific salary steps, such as 5%. Instead, the amount of increases would depend on performance evaluations.
Jepson emphasized the importance of a "solid evaluation process and solid training on how we do the evaluations, so we have equality and equity, so everybody's treated fairly."
At the current meeting, the intention is only to present the system and move it forward to another meeting where implementation will be considered in greater detail. Jepson encouraged members of Council to meet with City staff and/or the benefits committee.
Jepson said an advantage of implementing the system in two phases is that it allows the City time to create a solid evaluation system and train supervisors on it.
He said there will be no step increases until everyone is on the system, which should happen in July 2022. Jepson assured Council that the way salary increases are tied to the evaluation process will be presented to Council.
Jepson clarified that as soon as the 2021-22 budget is adopted, the four groups who need immediate salary increases – discussed at the previous Council meeting – will receive those increases, but step increases will not be implemented until July 2022.
Mayor Gameros asked how the City's starting wages compare to competitive companies in the community. Gary Robinson, Fire Chief, said that the City is about $200 below Tri-Cities for EMTs and "fairly competitive" at the medic level. He said we currently pay medics $5,000 additional, and Tri-Cities pays $6,000 additional, which works out to a $1,200 differential.
Mayor Gameros said he would like to see increases implemented, if possible.
"If we're below a competitor, especially now, we should bring that up. We should never be below." –Mayor Al Gameros
Jepson said he would look into the possibility of doing that.
Mayor Gameros also asked whether when captains are upgraded and they keep their medic status, will they get higher pay than an EMT captain. Chief Robinson said that is correct, the captains are compensated at a higher rate for being at medic level versus EMT level.
Declaration of Emergency Flood Mitigation Post Mescal and Telegraph Fires
Council considered and approved an addendum to the City's declaration for emergency flood mitigation. The addendum gives the City power to go onto properties where they haven't been able to get in touch with the owner, if the City believes it's in the best interests of the City.
Jepson emphasized that it would not be contractors, it would be City staff going onto the properties to do the minimum required to prevent flooding problems. They would not clear above 4 inches, and they would only be removing dead and down and material that could get hung up and cause problems.
"There's a greater good to the neighbors that if we don't deal with some of these properties, it spills over onto other properties." –City Manager Paul Jepson
There were 14 properties identified where the owners were difficult to get in touch with, and some are more critical than others. Jepson said very few would be worked on under the addendum.
John Angulo, Public Works Director, said, "We're really only talking about two to three, of residents that are actually out of the state." In some cases it was determined that the property wouldn't cause trouble, and Public Works will monitor those properties. In other cases the City was eventually able to speak to the property owners.
Only two residents inside the City limits have denied the City access for work to be done, and Angulo will be speaking personally to at least one of those. In the case of the other, it was because the material wasn't actually debris, it's landscaping they want to preserve.
The addendum would not allow the City to go against the wishes of property owners. It only applies in cases where the City can't reach the property owner.
Jepson said, "We're trying many different strategies on how to reach these people." The City has been trying to reach owners via Facebook if other methods haven't worked.
Councilman Gonzales reminded members of the public that people they can still ask for help, even if they've just realized they need it.
"If you know of anyone that needs help, please call the County. They're the first line of help." –Councilman Mariano Gonzales
Jepson said even for City residents, it's the County – specifically Carl Melford and his crew – that has all the connections and resources to help people in whatever way they need it, whether it's lodging or helping with animals or anything else.
Mayor Gameros said many people who live in the County and not within City limits still consider Globe their home base and will reach out to the City when they need help. He said, "We need to reach out and help them and get them the right information to get them moving."
"The ability of these cities – the City of Globe, the City of Miami, and Gila County – to work seamlessly, I'm sure other jurisdictions would be jealous of how well we work together. … You would hardly know there was a jurisdictional separation." –City Manager Paul Jepson
Historic Preservation District Design Guidelines
Council considered and approved an update to the City's Historic Preservation District Design Guidelines.
Dana Burkhardt, Zoning Administrator, said the existing guidelines were adopted more than 20 years ago and need an update. There have been significant efforts put into developing the new guidelines, as well as considerable public outreach, including several public meetings. Council has had the opportunity to review the new guidelines prior to this meeting.
Burkhardt explained the difference between zoning codes and ordinances on the one hand, and design guidelines on the other:
Zoning codes and ordinances are laws, adopted by Council, to regulate uses and create requirements for different districts and so forth.
Guidelines are adopted by resolution and are more "suggestive in nature," Burkhardt said. Design guidelines inherently allow for flexibility and discretion.
In a brief presentation, Burkhardt explained the new guidelines and the process of developing them.
The guidelines apply from north of the railroad trestle down to Cottonwood Street along Broad Street and one-half block to the north and south of Broad Street.
As one example, Burkhardt showed the existing guideline for parking lots and landscaping, and pointed out how vague it is. In the updated guidelines, the recommendations are clearer about their intent, and a diagram is included to further clarify. The new guidelines also discuss pedestrian and bicycle access, which is new.
Jepson said that for anyone who is starting a new business, the City will work with them to understand what they'd like to do and help them incorporate the design guidelines. Economic and Community Development Director Linda Oddonetto said that along with the guidelines, the City has developed a process for new business owners. The guidelines will be available both online and in hard copies.
"These are put in place to make our community a better, more desirable place to live, and we should try to stick to it. … We're trying to build a beautiful downtown, and we should try to honor that." –Councilman Fernando Shipley
Mayor Gameros asked about expansion of the Historic District. Burkhardt said the new guidelines are very specific to the downtown. If the Historic District expands to include residential buildings, the City will need to update the zoning code and might issue a supplement to the design guidelines that would cover residential.
Pinal-Gila Council for Senior Citizens Contract
Council approved the extension of an existing contract with Pinal-Gila Council for Senior Citizens. The extension means the contract will now run through June 30, 2022.
Future Agenda Items
Council closed the meeting by discussing the scheduling of future agenda items, including the Pinal Creek Trail and a review of the City's Emergency Operations Plan.
Full minutes can be found by going to the City Hall website and clicking on Agendas/Minutes in the bottom left-hand corner.
The Globe City Council meets every second and fourth Tuesday of the month at 6:00 p.m. at City Hall. The meetings are currently open to the public at 25% capacity. Members of the public are requested to wear a mask when entering and exiting the Council chambers. Seating is limited to allow for social distancing.
Members of the public can also participate in City of Globe public meetings by viewing the meeting live on YouTube. To view the Council meeting live stream, go to the City of Globe's YouTube channel (search for City of Globe Arizona). Or click on the "Live Stream on YouTube" link at the top of www.globeaz.gov.
To speak to agenda items before or during the meeting, you can call or text (928) 200-0154 or send an email to council@globeaz.gov. If you desire to speak to the Council during an agenda item, please contact the Council in advance and include your phone number on your request.
Town council rejects proposed mine project
by Michele Nelson, Roundup staff reporter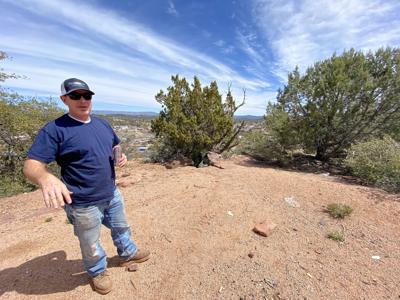 After months of coming before the town council, Forrest Gressley's vision of developing a mine to create more space for development on a hilltop near Main Street has been buried.
In a 6-1 split vote, the Payson council denied Gressley's request for both a minor amendment to the general plan and a zoning change from commercial to industrial.
Gressley had come to the council last September to remove 35 feet worth of material from the top of a hill that sits at the intersection of McLane Road and Phoenix Street. Gressley already runs a mining operation for his cement factory, so he felt confident in his idea of turning the 19-plus acre plot into more than an acre of developable land. Currently, only a little more than an acre at the very top of the hill can be developed. Getting water and sewer to the site has deterred past owners from developing it.
But the council couldn't get behind Gressley's idea.
Vice Mayor Chris Higgins summed up the council's reasoning: "Some people can visualize, but I think for residents and this council, it would be very, very beneficial to have an idea of what it would look like after it is excavated … what you have presented Mr. Gressley is a plan, but without that visual to feel better about (it)."
Mayor Tom Morrissey said the tribe had concerns about how the project would affect tribal land near the site, so he would not vote in support of the project.
Only Councilor Jim Ferris supported the project.
He approved the idea of selling the material ground off the top as aggregate to construction projects.
"If they run out of that we'll get our aggregate from Tonto Basin and will cost $10 more than if we get that from that hill," he said.
Ferris could see the town and sanitary district bringing water and sewer to the event center with the fill material Gressley would provide from the project.
Ferris had concerns that when someone decided to develop it eventually, "we will have no control."
"I don't see a good solid reason why not to not do this," he said.
None of the council opposed the idea of the land being developed, but they just needed more evidence that mining would work without ruining the view. They also needed reassurance the improved site would attract developers and not leave an open mine pit.
"We all share the hope that the area is developed (but) we are being asked to amend the general plan with the hope and promise it will be developed. That is too speculative for me," said Councilor Scott Nossek.
Contact the reporter at mnelson@payson.com