On September 1, 2020, the Centers for Disease Control and Prevention (CDC) issued an eviction moratorium for nonpayment of rent for certain qualified residential renters. Since its implementation, the moratorium has been extended multiple times and is currently scheduled to expire on June 30, 2021.
On April 19, 2021, the Consumer Financial Protection Bureau (CFPB) issued an Interim Final Rule (Rule) which provides more support for the CDC's eviction moratorium by addressing concerns that some debt collector conduct taken while the eviction moratorium is in effect may violate the Fair Debt Collections Practices Act (FDCPA). More specifically, the Rule requires that debt collectors who evict tenants for non-payment of rent provide those renters with notice of what rights they may have under the CDC's eviction Moratorium. This Rule goes into effect May 3, 2021.
Based on the above, the question is:
Are property managers considered a "debt collector"?
U.S.C. 1629a(6) defines "debt collector" as:
any person who uses any instrumentality of interstate commerce or the mails in any business the principal purpose of which is the collection of any debts, or who regularly collects or attempts to collect, directly or indirectly, debts owed or due or asserted to be owed or due another.
The Code further provides exemptions to those persons considered "debt collectors" which includes the following:
any person collecting or attempting to collect any debt owed or due or asserted to be owed or due another to the extent such activity (i) is incidental to a bona fide fiduciary obligation or a bona fide escrow arrangement; (ii) concerns a debt which was originated by such person; (iii) concerns a debt which was not in default at the time it was obtained by such person; or (iv) concerns a debt obtained by such person as a secured party in a commercial credit transaction involving the creditor. Id.
In De Dios v. International Realty & Investments, 641 F.3d 1071 (9th Cir. 2011), the Court of Appeals held that "the residential property management company was not a debt collector because it acquired the debt before default, thus exempting the manager from the [Fair Debt Collection Practices Act]." Therefore, as long as the property management company was hired to collect rent before the rent was in default, the Fair Debt Collection Practices Act does not apply to the property management company.
Because there is a possibility that a property management company may be considered a "debt collector" under certain circumstances, property management companies should consider inserting the below verbiage by May 3, 2021 into any of their forms which notify a tenant that money is owed.
Because of the global COVID-19 pandemic, you may be eligible for temporary protection from eviction under Federal or Arizona law, including an Order issued by the Centers for Disease Control and Prevention. To understand your rights and obligations you may visit www.cfpb.gov/eviction, www.azcourts.gov, or call a housing counselor at 800-569-4287.
The Arizona REALTORS® has inserted this same verbiage into its: (i) Notice of Intention to Terminate Lease Agreement Due to Nonpayment of Rent; and (ii) Statement of Disposition of Deposits and Accounting. Updates will be forthcoming.
---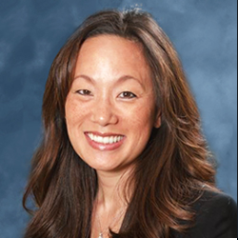 ---