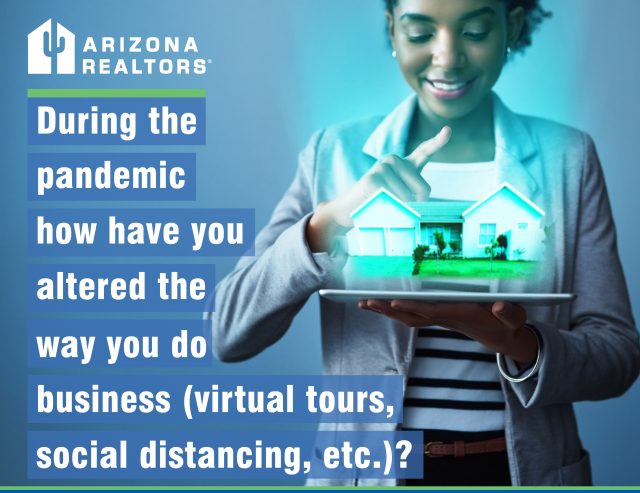 COVID-19's impact on the real estate industry has been significant and could be long-lasting.
We asked how COVID-19 has changed the way YOU do business and here are a sample of your responses!
---
Virtual tours of rentals, masking up, sanitizer Station in my listings, social distancing during showings, Zoom call presentations for buyers/sellers.
2020 was an outstandingly productive year for me – had more clients that I listed and sold homes with, everyone wore masks, kept hand santizers in car, did the social distancing at the showings, sent buyer clients all the requested types of listings, scheduled showings, worked great with the title companies, etc. Buyers needed to actually see the houses, so we did! 
We are doing virtual tours and our office is open by appointment only.
I am an older adult with asthma, so I decided to retire from traditional sales and now only perform underwriting duties for a large investor. I work from my home office 100% of the time.
I've built myself a home office.
I have employed all of the CDC guidelines. Social distancing, masks, fewer people in the home at one time, etc. I have also done virtual tours. The bigger thing I did, which I hope pays off a large increase in clients "touches." I am sending notes to say "I'm here," and "Hey, if you need anything, just call." I've sent market updates, and hand-written thank yous and anything else I can think of to put a personal touch on this time. I sure hope it works! Lori Schneider Scottsdale, AZ HomeSmart Real Estate.
Social Distancing – I don't drive clients during the pandemic. I make them take their own cars. I keep masks, gloves, sanitizer, etc in the car. I'm doing many more consultation on Zoom vs in person.
I have implimented many changes in the way I do business because of the pandemic. When I work with clients I insist on masks and try to maintain social distancing as much as possible. When listing I always make sure there is soap, hand sanitizer and extra masks for viewings. I post a mandatory mask flyer on the front door. Probably the biggest change is that I am not picking up extra open house opportunities, only holding them for my own listings.
I no longer allow clients in the car with me. I carry extra masks and ask clients to sanitize before entering someone else's home. I ask clients not to touch any surfaces and to allow me to turn lights on and off. I ask the listing agent if any members of the household are currently ill.
Slowed the showing process. If able to show at all. Business will be fair.
It has been difficult as new agent in business you can not promote yourself freely in the neighborhood, presenting to others with a mask is not as friendly as it should be for somebody to put their home in your hands. I personally dont have a sharp memory to remember faces and with masks is even harder.
I focus on listings so I can control the environment with masks and distancing.
I have tried to still provide the same quality of service to all of my clients; however I have changed a few things pertaining to safety. I no longer take buyers with me in my own vehicle while showing properties. I insure that all parties are wearing masks and keep box of masks with me just in case. For my listings, I provide hand sanitizer and gloves upon entry for agents and buyers. I have also done many Facetime showings.
Covid altered the way I did business so minimally, it's almost not worth mentioning. Any virtual tours were done because out of state buyers couldn't make it to town, not because of covid. Nobody wore masks or social distanced. My business more than doubled. It was the best year in real estate I've ever had.
Not doing open houses. Social distancing and masks for sure, wipes. Adding video tours to listings so there are less 'looky loo' buyers. Also have videoed houses for out of state buyers to see without the buyer coming in to see prior to purchase. Being much more proactive in vetting the buyers choice of homes they want to see. Sometimes, they have stated an $ amount maximum for HOA or no busy streets or other such things, yet they often do not look ahead of going to a showing. Saves time and people out of homes they are not interested in. Also a quick monsoon comparable search of the neighborhood to check the pricing.
Purchasing PPE for myself, buyers, other agents and sellers to protect all parties as much as possible. Working from home primarily.
1) I now meet buyers at property showings. This greatly reduces time spent building rapport as we drive around together. 2) Buyers are more willing to sign contracts online. This helps with giving me more time to carefully craft offers and other documents, but most of my clients are too trusting and probably electronically sign the documents I sent without reading them thoroughly. Previously; I always had time to read through and/or summarize the documentation with the clients to make sure they knew what they were signing. 3) No more shaking hands. This is awkward and may diminish rapport.
The only real change for me has been wearing a mask in the office and when meeting with buyers , sellers and showing a house.
I no longer host open houses, I set up hand sanitizing stations in all my properties that are occupied and listed for sale, I do not attend buyer or seller signings unless extraordinary circumstances, I always drive separately from buyers to showings now and provide hand wipes and/or gloves if they desire to use, I no longer participate in MLS tours (virtual or otherwise).
While I haven't had anyone that didn't want to meet in person to see homes, this has definitely made it more acceptable to work from home in general. I also haven't attended closings like I used to.
I do more virtual tours and zoom meetings with clients. I have taught more seniors how to e-sign and how to read docs online. I am having clients follow me in their cars and carry hand sanatizer with me.
Wearing a mask and maintaining 6′ apart.
I have changed nothing.! I have masked up only at the bank and my barber. I don't mask up in the grocery or convenience store. 99% recovery rate…..you listen to politicians.? thousands of small businesses closed down while all government (teachers…spit !! ) workers recieved salaries..good by middle class.! really..! since when has the government kept you safe…and at this price.? our little children in masks..what must they think !? better calm down merak. long live freedom and real estate !!
We have been very blessed and lucky in or area with not as many cases as in other areas. I have not been attending group functions, realtor tours, etc. The only real issue here was an instructor who came in from out of the area and infected a WCR meeting atendees. It spread pretty quickly thru the realtor and affiliate community from there. I am not doing any open houses right now but I expect if needed I will again very soon. Most of my clients have welcomed the care and respect to their needs as I have served them this past year.
Social distancing when physically showing property. Avoiding and/or not shaking hands is most different.
Social distancing when physically showing property. Avoiding and/or not shaking hands is most different.
---
Congratulations to this month's drawing winner!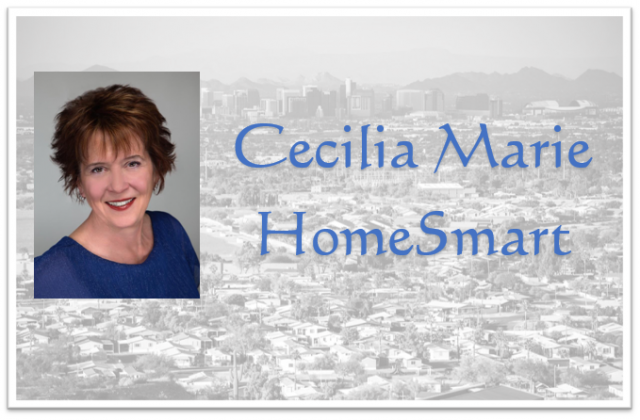 ---