Watch real estate economists from CoreLogic, NAR and realtor.com discuss the national economic picture during the pandemic and what the future may hold for the market. The panel discussion occured during the National Real Estate Editors Association virtual conference.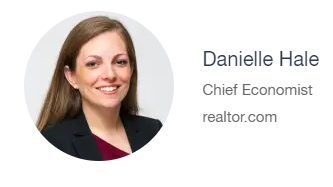 Danielle Hale is Chief Economist of realtor.comShe is responsible for developing and translating real estate trend data into consumer and industry insights. She joined realtor.com in July 2017. Previously, she spent nearly a decade as an economist and policy researcher at the National Association of Realtors. As managing director of housing research, Hale oversaw the production of closely followed housing market data, including NAR's monthly pending and existing home sales indices and quarterly home price reports.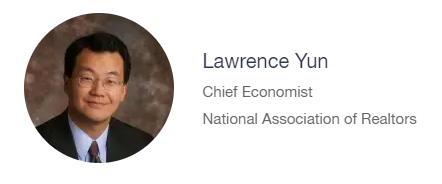 Lawrence Yun is Chief Economist and Senior Vice President of Research at the NATIONAL ASSOCIATION OF REALTORS®. He oversees and is responsible for a wide range of research activity for the association including NAR's Existing Home Sales statistics, Affordability Index, and Home Buyers and Sellers Profile Report. He regularly provides commentary on real estate market trends for its 1.4 million REALTORS®.
Dr. Yun creates NAR's forecasts and participates in many economic forecasting panels, among them the Blue Chip Council and the Wall Street Journal Forecasting Survey.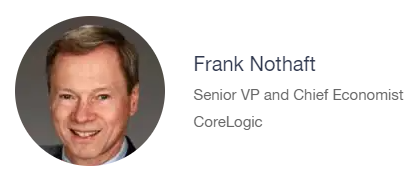 Frank Nothaft is senior vice president and chief economist at CoreLogic, where he oversees real estate finance and housing market research, including forecasting of the macro economy, mortgage and housing markets, and topical market trends. He previously served in a variety of leadership positions at Freddie Mac, including as vice president and chief economist responsible for forecasts, research and analysis of the macro economy, housing and mortgage markets. He was also an economist with the Board of Governors of the Federal Reserve System.
---