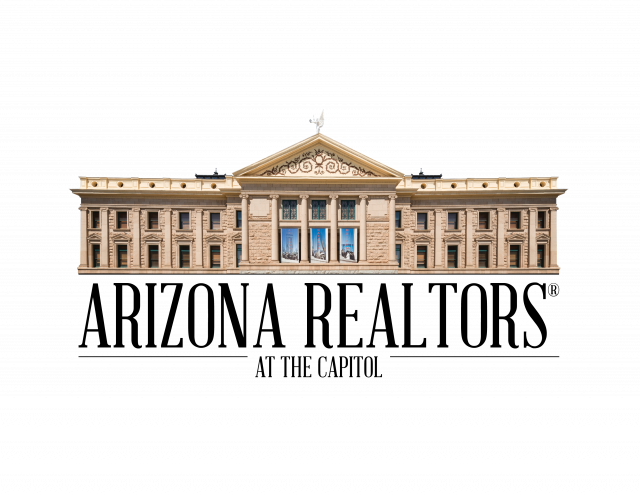 Each year, Arizona REALTORS® are among the first trade groups to gather at the state capitol. 2020 was no different.

Just 24 hours into this year's legislative session, nearly 300 REALTORS® met with state leaders to connect with state legislators and discuss issues that threaten to have an impact on the real estate industry and property owners. Over the past several years, top issues discussed have included sign ordinances and small business tax laws.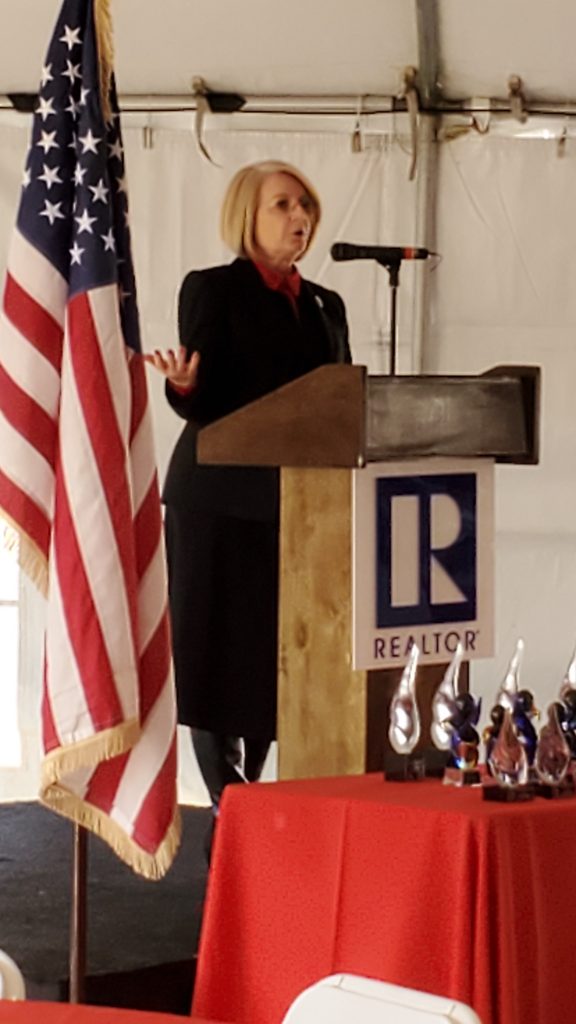 In a surprise appearance, Senate President Karen Fann recapped last year's legislative accomplishments as well as provide a detailed preview of what many expect to be a condensed session due to an earlier than normal state primary election on August 4th.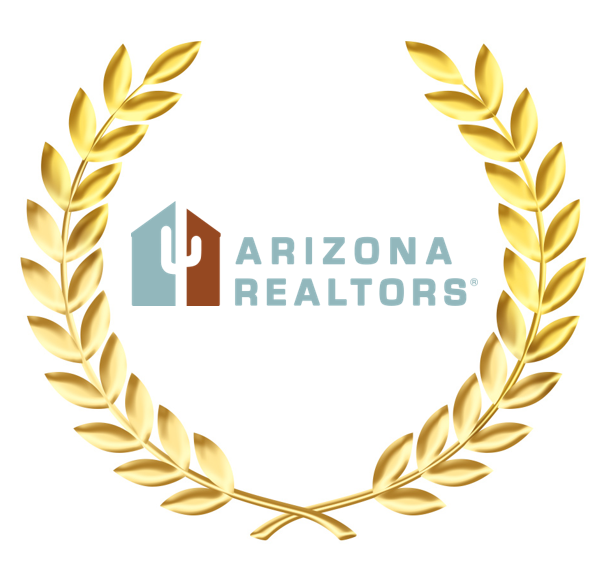 After a busy morning of networking with fellow REALTORS® from around the state, 2020 President Mary Roberts welcomed attendees and announced the winners of the Triple Crown, Fundraising, Major Investor and Participation Goal Awards.

CLICK FOR WINNERS
Arizona REALTORS® front line lobbyist Tom Farley highlighted 2020 legislative priorities.
Efficiency Changes to Statute
HB 2351 – This bill would allow an unlicensed person working for either a person with a real estate license (broker or salesperson) to be able to collect a tenant's rent payment. Currently, state law only allows for a person with a license to receive a rent payment. The only known 'work-around' if a licensee is unavailable to receive the rent payment is to have the tenant place the payment in a dropbox for retrieval later. A common complaint about the dropbox method is that the tenant can't receive a receipt from a dropbox.
SB1021 – Electronic signatures for filings with the Arizona Department of Revenue are currently not allowed under state law. If SB 1021 passes the legislature and is signed into law, property managers will be able to use an electronic signature with their clients on things like a Power of Attorney, reports and other filings with the department. This will save time as licensees will no longer have to print out documents and use snail mail to get required documents signed with a wet signature before sending to the department.
Defense on Taxation
Whether it is the recently passed voter intitiave prohibiting services taxes (Prop 126) or property tax classification changes, the association will be engaging in opposition to any effort that seeks to weaken Prop. 126 or shift property taxes to homeowners. Especially on property taxes, past efforts have been cloaked as reforms when they were really reductions to other property tax classifications and then shifted the burden to homeowners.
Water
AAR has been and will continue to be engage in water legislation. True water conservation and efficiency bills will likely receive support from the association once reviewed by AAR's legislative committee. Other efforts that are merely political in nature or favor another use at the expense of another will likely receive opposition from the association.
HOAs
Every year, different ideas are sponsored regarding homeowner associations. AAR will keep a watchful eye on legislative efforts to ensure that homeowners are not negatively impacted. The association has been at the forefront of ensuring that HOAs don't trample the rights of sellers, buyers, renters, landlords or the agents that serve them.
After visiting with dozens of legislators and state officials over lunch, the group attended session where they received a formal recognition by members of the Senate.
Over the next few months, our Legislative and Political Affairs team will have important updates related to pending legislation and any proposals that impact the industry. Rest assured, your VOICE at the state capitol will be heard!
Photo Gallery
---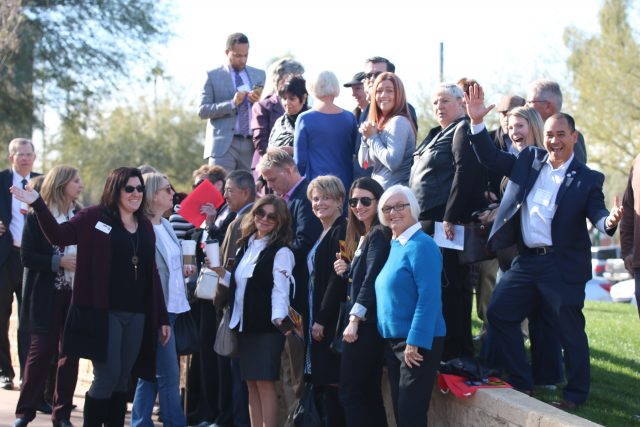 ---