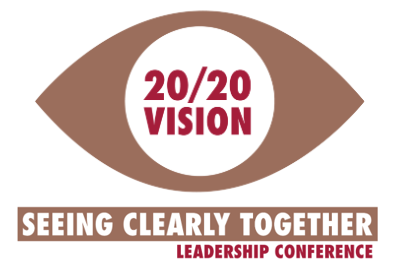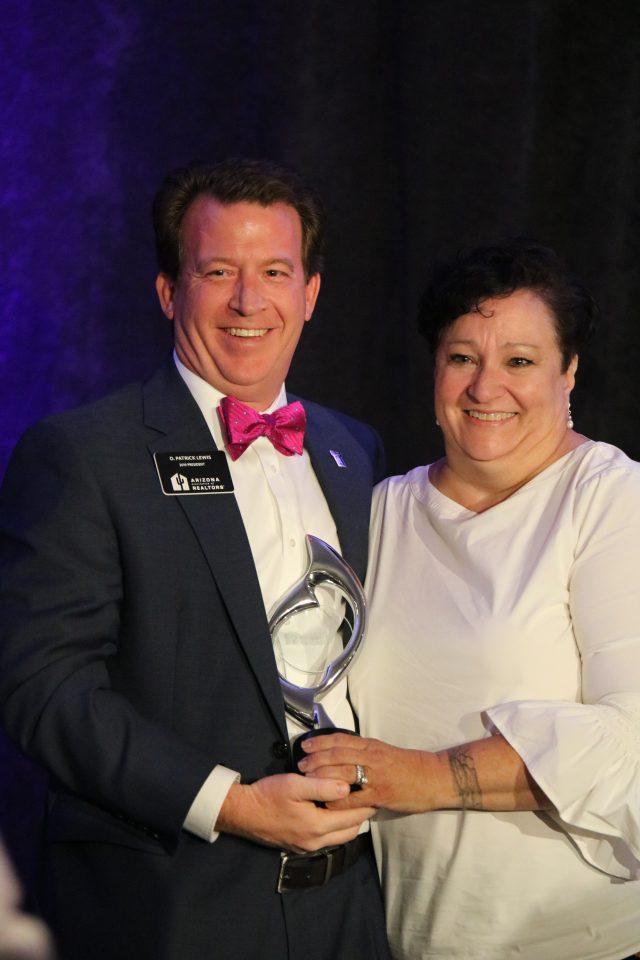 Vision Award
Lisa Paffrath

The Vision Award honors a Realtor® who exemplifies our vision of being the "best prepared real estate practitioner with the highest standards."
For a Realtor® to be deemed "best prepared" the recipient must be professional and ethical, provide quality service to the buying and selling public and raise the profile of Realtors® within their community and beyond.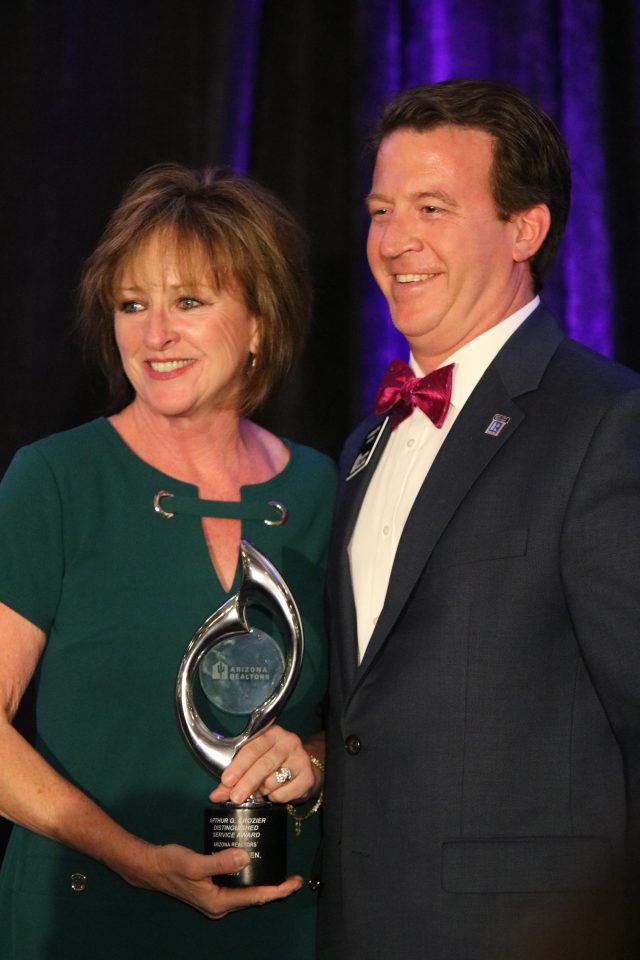 Distinguished Service Award
Paula Serven
The "Distinguished Service Award" is for meritorious service to the Arizona REALTORS®. Association and acknowledges a member who has dedicated tireless and meaningful service to the Association, creating a distinctly positive impact on Arizona REALTORS®.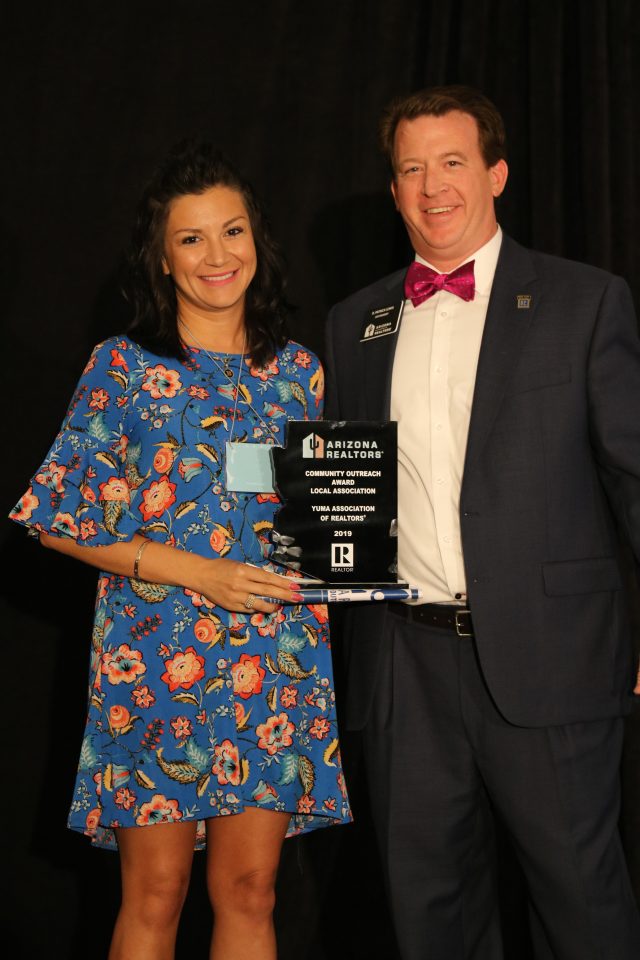 Community Outreach Award
Barbara Hengl

Barbara has been an active member of the Yuma Association of Realtors® since 2015 and loves to be involved in projects that improve her community.

It is through her membership of the Yuma Rotary where Barbara does most of her volunteer outreach. She has been involved in projects that have provided more than twenty four thousand bottles of water to Crossroads Mission, raise forty thousand for a college scholarship as well as donating two acres of personal property to Love Tree Farm who grows produce to donate to the local food bank and the Mission.
Excellence in Education Award – Holly Maybery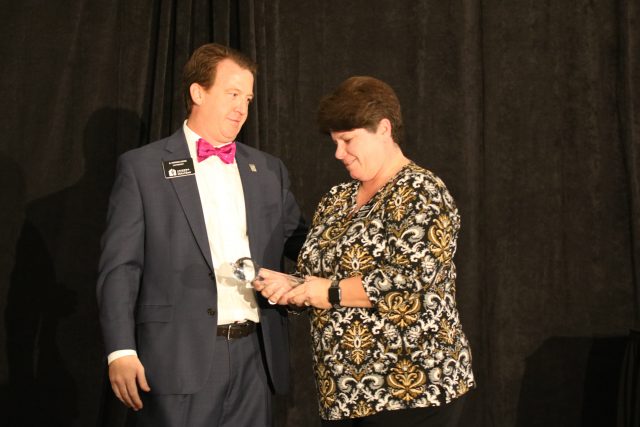 This award recognizes an instructor who teaches within our Realtor® community and who exhibits passion for teaching and sharing knowledge through exceptional teaching skills.
The Excellence in Education Award is named in honor of Frank Dickens who, as an instructor, had a passion for quality education that focused on connecting the content to the practitioner's business practices through an engaging delivery method.
Local Association/MLS Community Outreach Award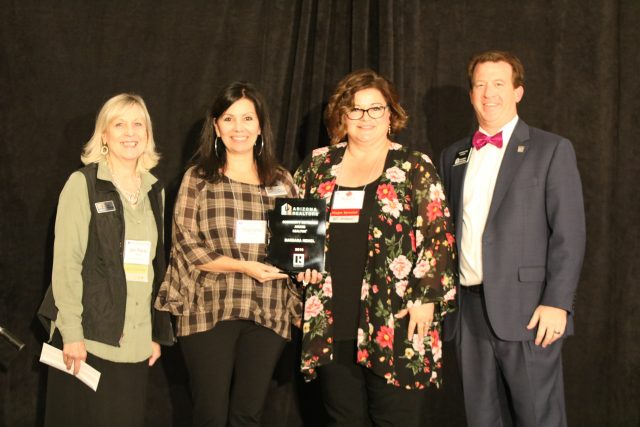 This year's recipient is the Yuma association of Realtors® for their charity work through their creation of the "Chain Challenge."

The newly created Chain Challenge is a charitable event where a real estate office in Yuma will challenge another real estate office to complete a community outreach project. The challenged office must identify a charity and complete an event in support of that charity within 2 to 3 weeks of the challenge. Some examples of the challenges that have been completed due to the chain challenge are: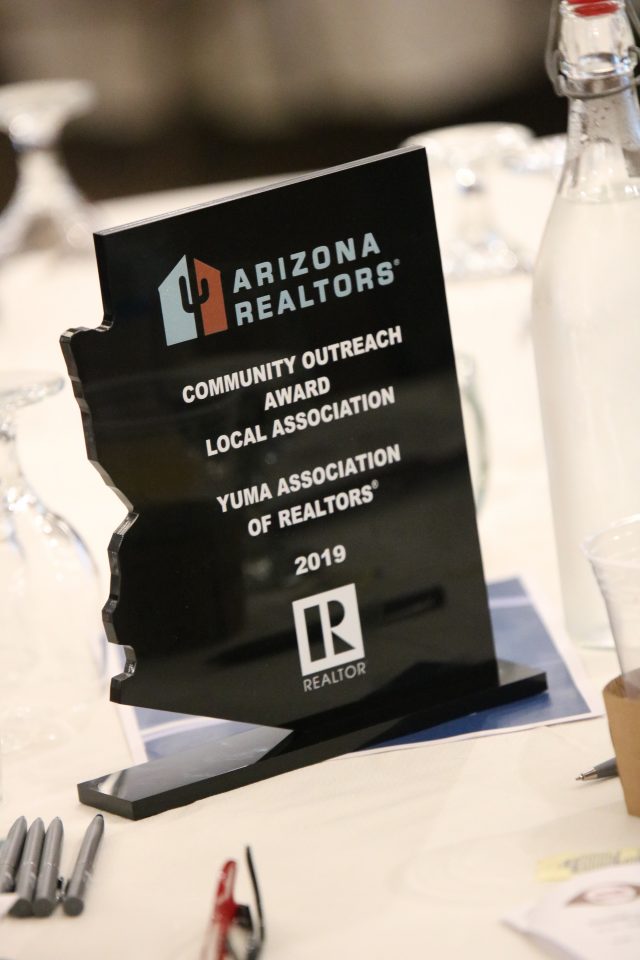 Provided food to the needy at the Yuma community food bank.
Provided cuddle kits which included socks, coloring books, stuffed animals to kids in the hospital.
Provided therapeutic horse rides through Saddles of Joy.
Provided supplies to needy local veterans around town through right turn veterans.
Provided shelter, adoption and spay/neuter services for homeless or
abused animals with the humane society of Yuma.
Thank you for setting such an amazing example of how realtors make such a positive impact in their communities!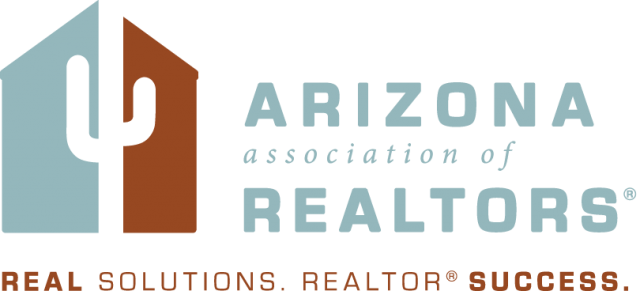 Northern Arizona Association of Realtors® who will be improving space at the local Boys & Girls Club.
Prescott Area Association of Realtors® who will be beautifying an alley on Whiskey Row.
Scottsdale Realtors® will be enhancing a walking path in Cave Creek to include plants and public art pieces.
WeMAR will be installing food pantries and picnic benches at ten local churches.
Yuma Association of Realtors® will be converting a large empty lot into two dog parks and a livestock holding pen to benefit the humane society of Yuma.
---