Did you know that you can save custom signature layouts when uploading your own documents in Authentisign? If you add documents and apply the signing locations to the documents you uploaded, you can save the Layout for future use directly from the Signing you just created.
Step 1: Click the "Layouts" menu option from the right side of your screen.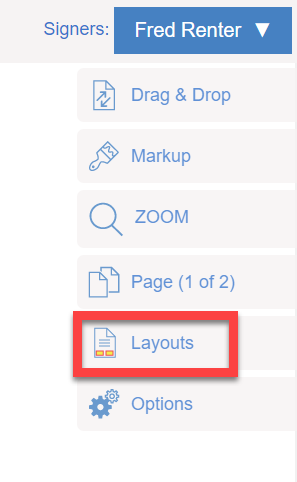 Then select "Save as Layout(s)".

Step 2: Select the Role for each of your Signers. (Note: You are NOT saving Fred Renter, Joan Landlord, and Mike Manager. You are saving Tenant, Landlord, and Other.) After you assign the Roles, click "Save".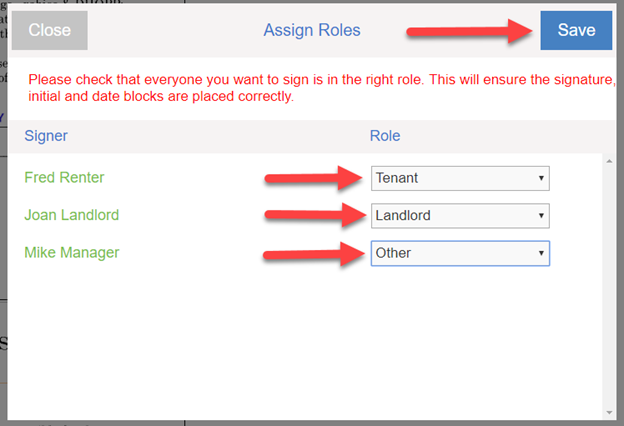 Step 3: Name the Layout and check the box to the left of the name.

The next time you add this document to your Signing Session, select "Layouts" and click "Apply Layout".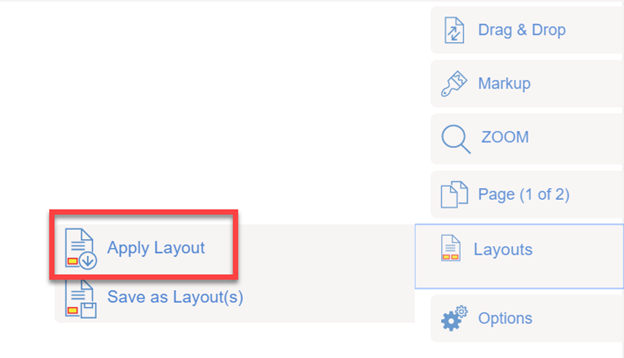 Select the name of the Layout you wish to apply, select your Signing Participants from the drop-down menu, and click "Apply".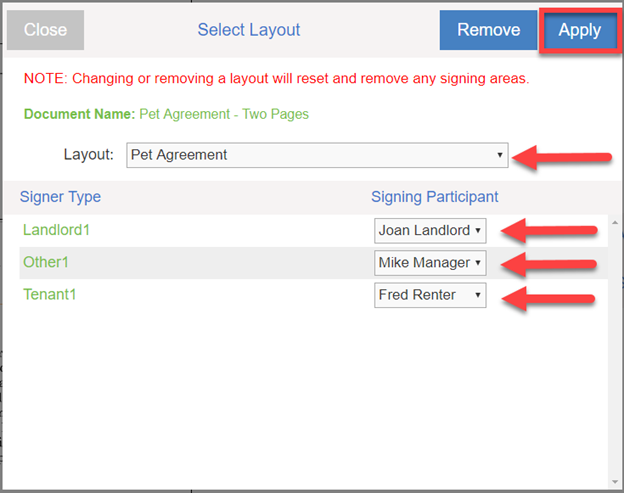 ---
24 Hour Transaction Desk Support: (800) 668-8768
Business Services Support is available weekdays from 8:00 am to 5:00 pm.
Phone: (480)304-8930 | Toll Free: (866)833-7357
Email: support@aaronline.com
---