"On or before" is often included in contracts to show that performance may be completed prior to the deadline date. When submitting or accepting an offer, there are many scenarios in which it might seem prudent to insert this verbiage before the close of escrow date.
For example, a home has to sell before a new home can be purchased. Or, the parties are hoping for a quicker close of escrow than the designated close of escrow date. Regardless of the reason, DO NOT DO IT! Inserting additional language into the contract such as "on or before" may have unintended consequences.
Consider the following scenario: In order to purchase a new home, the buyers must sell their current home. The sale is scheduled to close escrow on August 1, 2016. Subsequently, the buyers submit an offer on a new home requesting to close escrow on or before August 4, 2016. The buyers' offer is accepted. As luck would have it, the buyers are able to close escrow on the sale of their home one week early. The buyers are now demanding the seller close the transaction before August 4. Unfortunately, the seller cannot possibly be out of the house by then. The buyers are upset and both parties have decided to consult legal counsel.
The best outcome for the above scenario is that the parties are able to close escrow early. However, the worst case scenario could involve a lawsuit with claims for breach of fiduciary duty against each parties' agent. The outcome? It depends.
In spite of the uncertainty of a lawsuit's outcome, you can be certain a lawsuit will cause anguish, take time away from your business, and cost money. Therefore, the best practice is to have a definitive close of escrow date so that the parties' expectations are managed accordingly. If the parties thereafter mutually agree to a different date, the parties can amend the contract.
Nikki J. Salgat, Esq. is Assistant General Counsel to the Arizona REALTORS®. This article is of a general nature and reflects only the opinion of the author at the time it was drafted. It is not intended as definitive legal advice, and you should not act upon it without seeking independent legal counsel.
---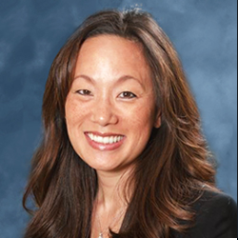 ---