Hello, fellow REALTORS®!
Can you believe that 2013 is almost over? What a year it's been.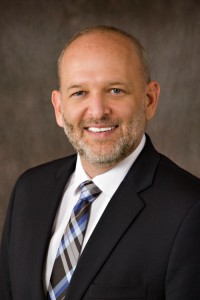 Before we delve into what 2014 holds, I'd like to take a moment to acknowledge the incredible efforts that Sue Flucke led over the past 12 months. This year, Sue focused on exceeding expectations, and by all accounts, she had very successful year. Sue was instrumental in the development of the new Tenant and Lease Owner advisories. As well, Sue was pivotal in the creation of five ancillary property management forms. Each form was specifically designed to enable property managers to better comply with the complex provisions of Arizona's residential Landlord/Tenant Act. Sue worked closely with her team and NAR to ensure that HUD's policy regarding no dual agency in short sale transactions was stopped before enacted. She remained committed to introducing a bill to address HOAs. And, while ultimately unsuccessful this year, I think we have made inroads into new legislation that we will continue to pursue in 2014. Thank you, Sue, for these tireless efforts. You are a very tough act to follow.
Strength in Numbers
As we look to 2014, I am energized at the thought of what's to come. At our annual Leadership Conference, we started the day with a presentation by a group from South Africa called Drum Café. At one point more than 150 Arizona REALTORS® were fervently beating drums. The sound filled the room and spilled out into the corridors and beyond, echoing the sound of our collective strength. (It was really awesome!)
In 2014, AAR will continue to focus on leveraging the combined strength of our membership to enact real change for our industry. AAR serves each of the 21 local associations and by strengthening our shared bond – we can make a bigger impact.
Continuing Our Commitment
In 2014, AAR members can expect to see us once again pursue HOA legislation at the capitol and we'll also continue our conversations with the banks regarding Arizona's anti-deficiency statutes. The coming year will bring greater focus on forms licensing and a deeper exploration of member services that fit the needs of today's increasingly tech-savvy agent. We'll expand our educational partnerships with local associations and bring much-needed education to the farthest reaches of our state. We're also looking for new ways to get a greater number of members involved. This can only benefit us in the long run, and we want your input as well as your support.
Rest assured that AAR is not changing everything. We'll still continue to deliver the same risk management, dispute resolution and sound legal solutions we're known for. Our legislative team is already hard at work lobbying on your behalf and we're continuing to offer quality education to all members.
2014 and Beyond
With an exciting year ahead of us, I'm hoping that each and every one of you will take some time to reflect on your successes and find new ways to branch out in the New Year. I'm excited to be your 2014 president and I look forward to keeping our momentum going.
I hope you all have a happy and safe holiday season.
Evan Fuchs
Read 10 Things You Didn't Know About Evan on AAR's blog.
---