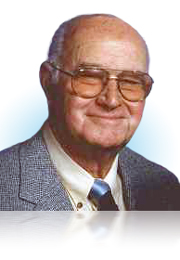 Lowell Fagen, REALTOR® associate with Red Arrow Real Estate in Prescott, Arizona, was recently honored by the Arizona County Directors of Environmental Health Services Association (ACDEHSA) in a special ceremony on October 23. Fagen was recognized for his many years of cooperative work with both county and state regulators and other on-site industry professionals, concerning issues faced by real estate agents whose practice includes properties served by on-site septic or alternative wastewater systems. In the ceremony, attended by association members, Yavapai county and state personnel, Fagen was also recognized for his work in spearheading the development and promotion of a new Homeowner's Septic Education program, which was successfully launched in both Yavapai and Coconino counties. Expansion of this program statewide is currently underway. Fagen also co-authored the first operation and maintenance manual adapted for Arizona homeowners who use an on-site system. A copy of the manual is available here.
Fagen commented that this award was:
"A complete surprise. A week or so before the meeting, I received a message from the director that I was invited to a special committee meeting. It was all a ruse to get me to go. [Receiving this award] was very special to me. I was just doing things that I thought were important, and this recognition really means a lot."
For more than seven years, Fagen has served as the appointed REALTOR® representative on the Arizona Department of Environmental Quality On-Site Wastewater Advisory Committee (OWAC).
Frank Dickens, SRS, ABR, SRES, rCRMS of Realty One Group, said this of Fagen's work:
"[This award] is well deserved…for a tireless worker in our industry. Lowell's work will live on for many years in Arizona."
Congratulations, Lowell!
If you have an issue that you'd like Lowell to share with OWAC, feel free to email Lowell at lowellfagen@redarrowrealestate.com. To read an interview with Lowell, visit the AAR Blog.
Arizona REALTOR® Magazine — December 2012

---