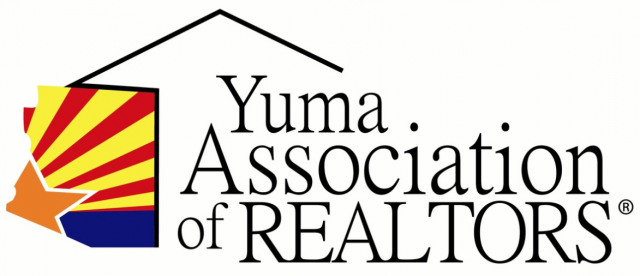 ---
Yuma County Assessor explains how he determines property values
Concerned residents regularly bring up the impact on their property values during cases presented before the Yuma Planning and Zoning Commission.
To explain how property assessments work and to clear up some of the misconceptions, the city invited Yuma County Assessor Joe Wehrle to present information before the commission during a Monday meeting.
A recent case prompted Wehrle's presentation. A large number of Sunrise Mobile Home Estates residents turned out last month to protest a proposed solid waste transfer facility that would have opened up next to their homes. They noted that they had not been notified of the proposed facility.
By law, the city notifies property owners who live within 600 feet of a hearing for a conditional use permit. In the case of mobile home parks, the notification goes to the owner of the property and not the individual residents who own mobile homes in the park.
In the past, the city has not had access to a list of individual property owners. Yuma County is not required to share this information. However, during the call to the public, Wehrle informed the commission that he is willing to share the list of individual mobile home owners so that the city could notify all residents of upcoming hearings.
Commissioner Greg Counts noted that one of the most common questions is whether a new development will bring down the value of other developments in the area. Wehrle compared the city to a quilt made up of a variety of neighborhoods, with multi-million dollar homes next to lower-cost projects.
"To answer your question," the assessor said, "we're not seeing that." He explained that when a subdivision is built, the assessor's office will separate that neighborhood and will only use the values of homes in that subdivision.
Wehrle noted that Arizona has the "most complicated tax system in the entire United States." The system was created by the Territorial Legislature in 1863, adopted by the State Legislature in 1912, with major revisions in the 1960s, 1980 and 1995, but that the basic framework is still intact.
Nevertheless, he stressed, "property taxes are very limited to what we can actually do from year to year." Levy rules limit how much entities, such as counties, municipalities and community college districts, can collect.
Arizona's property tax system is based on dual valuation: full cash value, which is what the assessor thinks the property is worth, and limited property value, which is based on property values that were put into place in 1980.
Wehrle explained the assessment process, which includes discovering properties and classifying them. "Neighbors love to tell us about their neighbors' properties," he quipped.
Properties are classified according to nine major classes and 55 sub-classes. At 39%, residential properties are the most common and also account for the most value. Rentals are 25% of the assessment rolls, followed by commercial at 21%.
The full cash value, which is synonymous with market value, is determined annually. The assessor's office uses three approaches. The first is cost: "What it would cost to rebuild the structure today with the same utility, not reconstruction costs, but replacement cost. If this building burned down, you would replace it with something of similar utility. You wouldn't build exactly the way it is today," Wehrle noted.
His staff also uses sales of comparable properties, and for income-producing properties, such as apartments, hotels,they use three years of income and expense data as a calculation base.
An annual notice of the value is mailed by the first day of March. However, that valuation is not for the current year, but the following year. "That gets very, very confusing. It's not so confusing at the time, but 18 months later when they get their tax bill, they forget they got that notice 15 months ago," he said.
"If you don't think we're right you can come in and talk to us about it. We love to talk to people before they file their petition for review," he added.
If a property owner asks for a review, the assessor's staff will inspect the property to ensure the inventory is correct, do a sales study of comparable properties and measure it against the subject property. Cost data, if supplied by the property owner, will be considered. If applicable, the income data is reviewed.
A preliminary notice of the decision is then mailed. If the property owner doesn't like the final decision, "you can come talk to us some more." If they still don't like the decision, the property owner can appeal to the Board of Equalization, which is the Board of Supervisors.
If the property owner doesn't like the board's decision, they can go to court, and the assessor can also go to court if he doesn't like the board's decision, which Wehrle has done.
However, he noted, taxpayers can't protest taxes in Arizona, but they are welcome to object before the council, school boards, county supervisors and the other entities that set the tax rates.
Tax bills reflect real property value that is 18 months old. "The certified values I'll set in December this year won't be used in the taxation process until next year in September. So that gets confusing to the property owners," Wehrle said.
This calendar works during periods of inflation, but not so well during recessionary periods. "People come in with their tax bill going, 'My house isn't worth this much.' Yeah, we know. It was 18 months ago, but it isn't today."
The economy is in an inflationary period now. "In my experience, I see a dip every 20 years," he noted.
Yuma County has experienced between 2-5% annual increases in value since 2013. The total tax levy for 2019 is almost $169 million, with 58% going to schools, 22% to the county, 8% to the municipalities and 12% to special districts.
The assessor's office has 34 staff members and a $2.3 million budget.
YUMA COUNTY QUICK FACTS
$12.6 billion in full cash value
$1.4 billion in secondary assessed value
$11.4 billion in limited property value
$1.2 billion in primary assessed value
The assessor's office has:
106,313 total accounts
— 90,312 real property accounts
— 1,797 business personal property accounts
— 14,147 manufactured home personal property accounts
— 57 centrally valued accounts (utilities, railroad, etc.)
Source: Yuma County Assessor's Office
Yuma City Council to meet this Tuesday, Wednesday
Criminal activity and barking dogs are among the topics that will be discussed during Yuma City Council meetings this week.
Resident Mary Ann Morell is scheduled to discuss criminal activity that is ongoing on Lowell Drive during a citizen's forum that starts at 5:30 p.m. Tuesday in the City Hall Council Chambers, 1 City Plaza.
Following the forum, the council will meet in a work session at 6 p.m., beginning with a report of activities by the Caballeros de Yuma "El Presidente" Jeff Ruby. He will also talk about plans for the future and a donation presentation to Yuma Police Department. p>Assistant City Prosecutor Emily Hart, who also serves as the police legal advisor, will then present the legal and ethical obligations of prosecutors and police when enforcing ordinances, with specific discussion related to the enforcement of the city's barking dog ordinance, as well as provide examples of ordinances and enforcement in other jurisdictions.
City Engineer Jeff Kramer will give the final presentation with an update on the city's Stormwater Program.
The council will then review the regular agenda for the Wednesday regular meeting, which begins at 5:30 p.m., also in the Council Chambers.
The consent agenda includes a one-year contract for ongoing maintenance, repair and/or replacement of the Enterprise Security and Environmental Control Systems at an estimated annual expenditure of $50,000 to Pueblo Mechanical and Controls of Phoenix.
Several purchases of heavy equipment are up for approval, including a 2020 Altec aerial lift truck for $169,019 from Altec of Phoenix and the following from Rush Truck Centers of Yuma: 2020 Peterbilt Model 520/McNeilus rear loader for $289,649; 2020 Peterbilt 337/Pro Patch for $389,533; 2020 Peterbilt Model 520/McNeilus side loader for $341,759; and 2020 Peterbilt 337/Seal Master for $176,122.
Three job orders are up for consideration: $816,707 for capital improvements to Avenue 3E from 32nd Street to 40th Street with Sunland Asphalt and Construction; $480,508 for capital improvements to the water distribution system with Yuma Valley Contractors; and $1.6 million for capital improvements to 16th Street from Avenue B to Avenue C with CEMEX Construction Materials South.
The council will also be asked to approve the commemorative naming of the new Utilities Department building to the Thomas F. Allt Utilities Complex.
A resolution will ask for approval of the terms of a development agreement with the Francisco Guzman and Irene Guzman Family Wealth Trust, which would allow the continued mobile food vending operation located at 1744 S. Pacific Ave. under a city-issued conditional use permit, resolving a court case between the city and the applicant.
An ordinances that will be introduced is for an eight-year government property land and improvements lease for the Sixteen & Four Parcel B Project, a proposed coffee shop on a pad within the Sprouts Market parking field of the northwest corner of the intersection of 4th Avenue and 16th Street.
The council will also hold a public hearing on a request to change the land use designation for properties located at the northeast corner, southeast corner and southwest corner of Avenue 7E and 44th Street. The applicant is Brian L. Hall Living Trust and the Michael T. Hall Living Trust.
To view the complete agenda and staff reports, go to www.yumaaz.gov.
---