Home
»
Sanford Makes Sense

---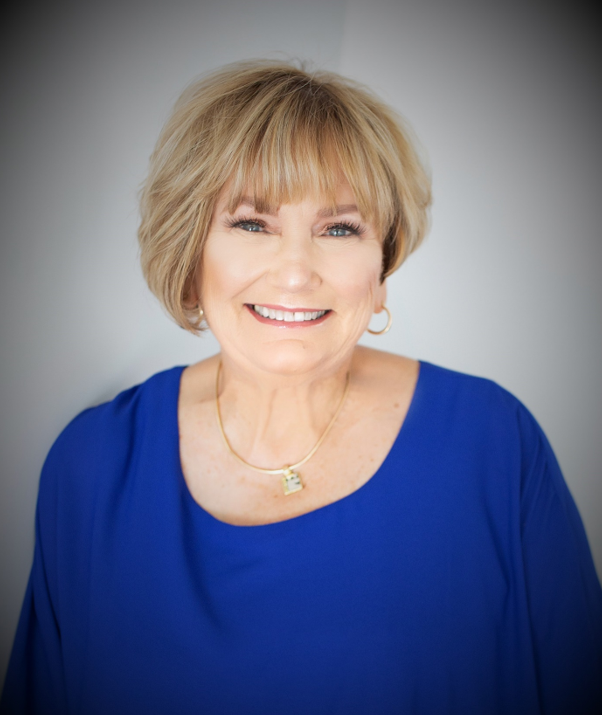 Gail Hartnett
Keller Williams Realty
Boise, Idaho

Gail Hartnett, team leader of the Gail Hartnett Team at Keller Williams Realty in Boise, has been in real estate for over 29 years. She served as 2006 national president of the Women's Council of REALTORS® and 2007 president of the Idaho Association of REALTORS®. Gail was honored in May of 2021 as a Distinguished Service Award Recipient by NAR. She served as the 2006 National President of Women's Council and 2007 President of the Idaho Realtors. A National Director since 2008 she served as NAR Regional Vice President for Region 12 in 2012.
In 2016, Gail served as Liaison to the NAR Public Policy and Federal Issues Group. She was Vice Chair of the Fair Housing 50th Anniversary Commemoration Work Group in 2018. Gail is a two-time member of the REALTORS® Political Action Committee Hall of Fame. She is NAR's Federal Political Coordinator (FPC) for Congressman Mike Simpson and received the FPC Meritorious Service Award in 2013. The Idaho REALTORS® named her state REALTOR® of the Year in 2018.
Gail served on the Advisory Council for the Idaho Meth Project, warning residents about the dangers of methamphetamine, and currently serves on the advisory board for Idaho Women in Leadership. In 2001, she was a recipient of the TWIN (Tribute to Women in Industry) Award, and in 2008 she was honored by Boise State University as a recipient of the Women Making History Award.
---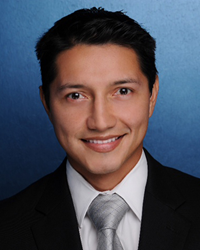 Carlos Gutierrez
Coldwell Banker Realty
Miami, Florida

18 Years in Residential real estate 3 of which were in lending
Currently a candidate for a master's degree in Management with a concentration in Real Estate Investment from Harvard University – Extension School
Court-appointed listing agent
Expert witness in court cases involving real estate professionals.
2016 Miami Assoc of Realtors President – Residential
2018 District Vice President – Florida Realtors
NAR Director Since 2015
Chairman Local Leader Idea exchange and Mega Board Forum. Past member Public Policy Forum
---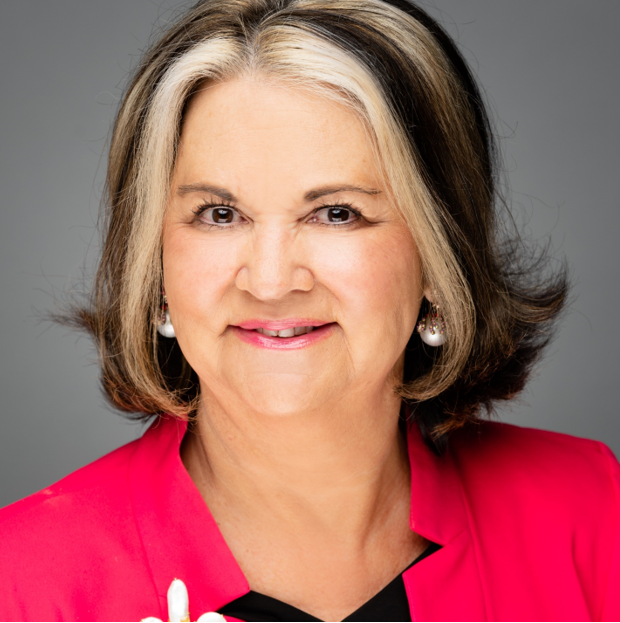 Cindy Chandler
The Chandler Group
Charlotte, North Carolina

National Leadership
National Association of REALTORS®
2014-16, Real Property Operations Committee (oversees NAR's real estate)
2013 Chair, Commercial Legislation/Regulation Subcommittee
2011 Regional Vice President for NAR Region 4 (KY, NC, SC, TN)
2010 & 2008 Liaison, Commercial and Business Specialties, Extended Leadership Team
2008 – 2011; 2014; 2017-Present – NAR Executive Committee
Former Federal Political Coordinator for Representative Dan Bishop, District 9 NC
North Carolina Association of REALTORS®
2006 President
North Carolina REALTORS® Leadership Academy Commissioner – over the past 10 years and currently
Recognition
Hall of Fame Award – North Carolina Association of REALTORS®
Realtor of the Year – North Carolina Association of REALTORS®
Distinguished Career Award – National Real Estate Educators' Association
Educator of the Year – National Real Estate Educators'
Association Educator of the Year – both North and South Carolina Educators' Associations
Program of the Year – National Real Estate Educators' Association
Program of the Year – both North and South Carolina Educators' Associations
Realtor® of the Year – Charlotte Regional REALTORS® Association (twice)
Realtor® of the Year – Charlotte Region Commercial Board of REALTORS®
Endowed Scholarship – CCIM (Certified Commercial Investment Member)
RPAC Hall of Fame, President's Circle, Golden R, $50,000 level
---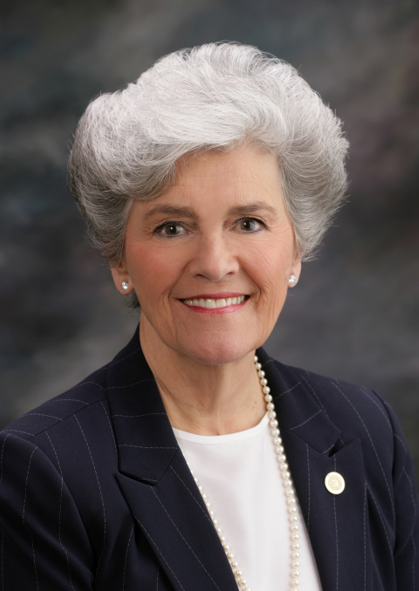 Chris Clemans
Chris Clemans Sotheby's International Realty
Cape May, New Jersey

Past Region 2 RVP
Trustee RPAC Federal Disbursement Committee
RPAC Golden R
President's Circle
Two Time Hall of Fame
---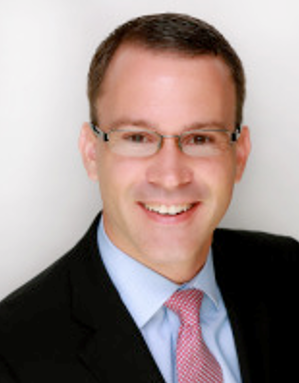 James Martin
Dave-Perry-Miller Real Estate
Dallas, Texas
Family value of service first paved the way for me to serve as a NAR Director, work with fellow members on the NAR Federal Financing & Housing Policy Committee, Real Property Valuation Committee and Meeting & Conference Committee.
A decade of building affordable homes before becoming a REALTOR® paved the way to serve as 2017 President of the MetroTex Association of REALTORS® and later President of TARHOF (Texas Association of REALTORS® Housing Opportunity Foundation a 501c(3)).
---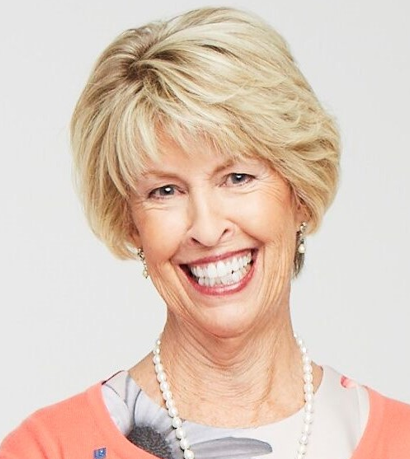 Jeanne Radsick
Century 21 Jordan-Link & Co.
Bakersfield, California
At the national level, she has served on the National Association of REALTORS® Board of Directors since 2003.
She has served on Land Use and Environmental, Conventional Finance, was Chair for the MLS and Policy Committee in 2015, Chair of Technology and Emerging Issues, and also served on a Mergers and Acquisitions Task Force relating to the MLS.
In 2019 she served on the Committee Selection Team. Currently she is also on the Executive Committee.
---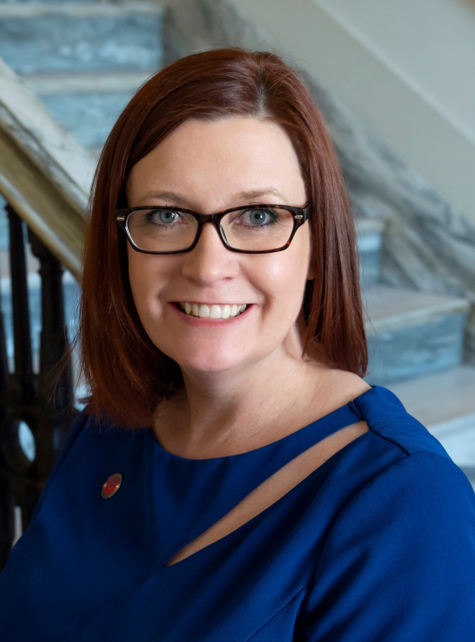 Kathy Fowler
EXP Realty
Oklahoma City, Oklahoma
2012 Presidential appointee to the NAR Board of Directors
2015 Chair of RPAC Major Investors
2016 RPAC Fundraising Liaison
2020 Chair of the Federal RPAC Disbursement Committee
2018 Oklahoma City Metro Association REALTOR® of the year
Federal Political Coordinator to Congressman Frank Lucas for 10 years
---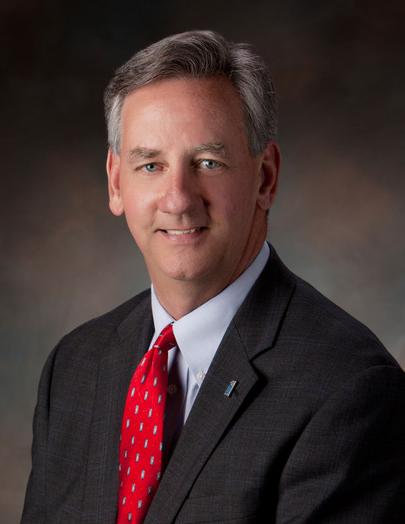 Kit Hale
MKB, REALTORS®
Roanoke, Virginia
Kit Hale has been a REALTOR® since 1991 and is currently the Principal Broker and Managing Partner of MKB, REALTORS®, a 220 associate, locally owned independent real estate firm. Kit was president of the Roanoke Valley Association of REALTORS® in 2001 and its REALTOR® of the Year in 2003. He served as president of the Virginia Association of REALTORS® in 2006 and received the VAR REALTOR® of the Year honor in 2007. He was recently awarded the Virginia REALTORS® Hall of Fame as its 2019 inductee. Kit has served on and chaired several VAR committees and work groups, most recently chairing the Board of Directors Governance Work Group in 2016.
For the National Association of REALTORS®, Kit has chaired several committees, served on Presidential Advisory Groups (PAGs), chairing a PAG in 2016 focused on election guidelines for the national leadership. In 2008, Kit was appointed by the NAR president to serve as a Liaison to the Housing and Diversity committees and in 2015 as REALTOR® Party Fundraising Liaison, overseeing NAR's RPAC and President's Circle fundraising. A long-time member of NAR's Board of Directors, Kit served as 2011 Region 3 Vice President, which includes Delaware, West Virginia, Maryland, Virginia, and the District of Columbia. He currently serves on NAR's Executive Committee. He has just been awarded the highest honor at the national level – the Distinguished Service Award — which recognizes leadership involvement at all three levels of the REALTOR® organization as well as a dedicated leader in his local community.
In 2009, Kit was appointed by Virginia's Governor to serve on the Virginia Housing Development Authority's Board of Commissioners and served two terms as Chairman of the Board. His term ended in June of 2019 after 11 years as a VHDA Commissioner. Additionally, he is the longtime Chair of Housing Virginia, a statewide organization that believes that all Virginians should have access to quality, affordable housing.
Kit is active in his local community, currently serving on Roanoke City's Planning Commission, and served for 13 years on the Roanoke City Board of Zoning Appeals. He currently serves on the Board of Directors for Renovation Alliance (formerly Rebuilding Together, Roanoke) and the Board of Directors for the Council of Community Services, a local non-profit that primarily focuses on planning for health and human services as well as linking people with community resources. He married his high school sweetheart, Betsy, in 1981 and has a son, Sam and daughter, Libby. He is a Life member of HOG, Harley Owner's Group.
---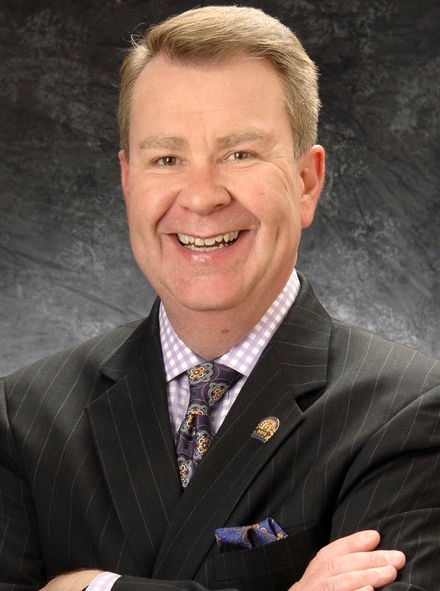 Michael Labout
ERA Shields
Colorado
Michael Labout… A Leader in Real Estate
A REALTOR® for more than 30 years, Michael is a Branch Broker and active REALTOR® at ERA Shields Real Estate, specializing in residential properties. He holds designations from the Council of Residential Specialists (CRS) and is a Graduate from the REALTOR® Institute (GRI). He is also a certified e-PRO and Certified International Property Specialist (CIPS). NAR recognizes that he has earned the (C2EX) Commitment to Excellent Endorsement for dedication to practicing business at the highest professional standards
As a REALTOR® from Colorado Springs, Colo., he served as one of seven members on the Leadership Team in 2016 for the NATIONAL ASSOCIATION of REALTORS® as Vice President and Liaison to Committees. In 2018, he Chaired and launched the Commitment to Excellence platform, a major step in improving the professionalism of our members across the Nation. In 2019, he Chaired a Presidential Advisory Group that made recommendations to the Leadership Team and Board of Directors on changes and enhancements to our Code of Ethics training, all of which were adopted.
He has been involved in real estate profession and NAR for over three decades, having served on the Board of Directors, the Executive Committee and multiple PAG's, work groups, Advisory Boards, Trustee's and committees. He was the Regional Vice President for Region 11 in 2012 and is a 2009 graduate of the NAR Leadership Academy.
With the Colorado Association of REALTORS® (CAR), Michael has served on the Leadership Team, the Leadership Council, and is a life member on the Board of Directors serving in many positions and was President in 2006. He was recognized in 2009 as the Colorado REALTOR® of the Year.
Locally, the Pikes Peak Association of REALTORS® elected him their President in 2001 and was recognized in 2007 as their REALTOR® of the Year.
Active in his community, Labout gives his time to numerous civic and charitable organizations. With his wife of 30+ years, Laurie, both are actively involved in the United States Air Force Academy Cadet Sponsorship Program. Over the years, they have supported many cadets that are serving our country around the globe, and currently sponsor several more cadets still today. Michael comes from a large family with dozens of nieces and nephews and their children.
---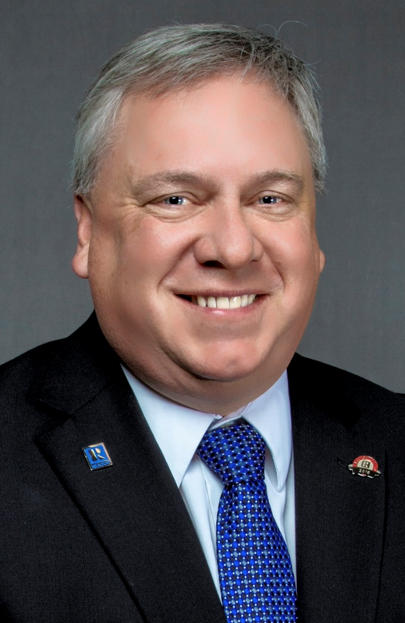 Tim Lund
Coldwell Banker Western States
Hamilton, Montana
2006 State President of Montana. FPC for U.S. Rep. Rehberg in 2008. In 2010 served as Region Vice President, Region 12 for NAR. 2015 State President of Montana Certified Resident Specialist (CRS).
Other NAR Committee's served on: Risk Management, MLS, Federal Housing Policy Committee, Meeting and Conference, Realtor Party Trustee for State and Local Campaign Services, RP Member Involvement Committee and RPAC MIC. Currently serving as NAR Director and Chair of Small State Forum.
---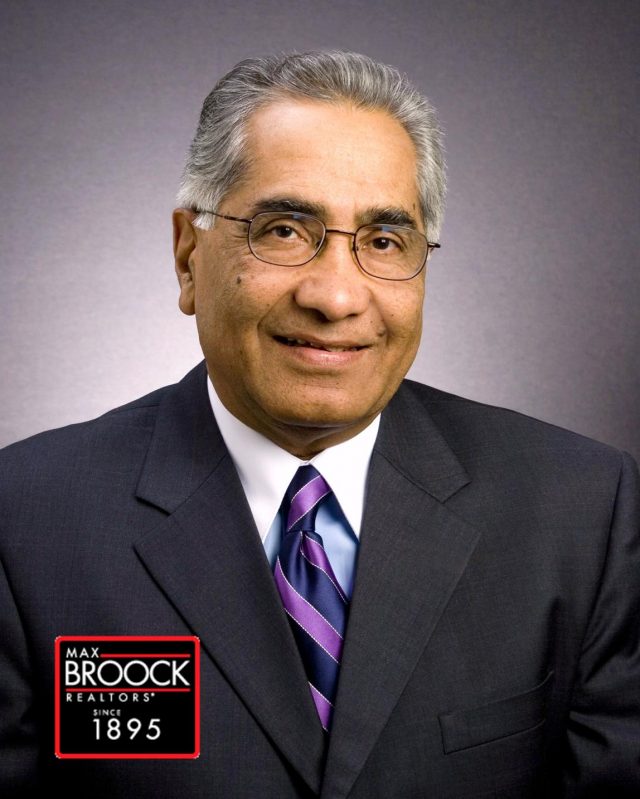 Furhad Waquad
Max Broock Realtors
Bloomfield Hills, Michigan
A REALTOR with over 33 years in the business. He has been President of his Local and State Association of REALTORS. Served on National Association of REALTORS President's Extended Leadership Team in 2009, was National Association of
REALTORS Regional Vice President in 2011. Chairman of National Association of
REALTORS Global Business Alliance Committee in 2013. Vice Chairman of the 1st
International REALTORS Conference in Manila 2015. [NAR was a Strategic Partner] Was a Director of the National Association of REALTORS for the last 16 consecutive years. He is the National Association of REALTORS Federal Political Coordinator with United States Senator Debbie Stabenow since 2004.
Furhad has served as, National Association of REALTORS President's Liaison to United Kingdom, Netherlands, and India.
For his meritorious service Furhad has received many Honors and Awards, notably a] Michigan REALTOR of the Year, b] Michigan REALTOR Active in Politics, c] Michigan CRS Member of the Year, d] Community Service Award and
e] Detroit Fair Housing Leadership Award. [Co-recipient with Bill Martin CEO MAR]
Furhad is an Instructor Certified by National Association of REALTORS to teach over fifteen National and International Courses. Has taught in Dubai, Philippines, Thailand, Cambodia, Mongolia, and South Korea in the recent past.
He also teaches for Women's Council of REALTORS [PMN Designation] and International Consortium of Real Estate Agents, Switzerland.
Inducted into NAR RPAC Hall of Fame in 2011. Current donations exceed $50,000.[2 Stars]
Member President's Circle and Golden R
Furhad has a bachelor's degree in Business Administration, Marketing and
Communication. He is also a Graduate of National Association of REALTORS Leadership Academy's 1st Graduating Class. Licensed CE Instructor for IL, Ohio, and MI