Featured Speakers/2018 Arizona REALTOR® Convention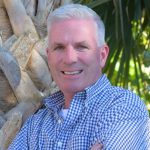 Originally licensed as a REALTOR® in 1998, Sean Carpenter is the former Agent Development Director for the Ohio NRT companies. He jumped back into a sales role with Coldwell Banker serving buyers and sellers throughout Central Ohio. He founded Sean Speaks in 2018 to expand his speaking, consulting, and facilitation opportunities. His most popular sessions focus on creating memorable customer experiences, maximizing social and digital media, as well as business planning, leadership and sales.
Formerly recognized by Inman News as one of the Top 100 Most Influential Leaders in Real Estate, Sean was named as one of the "Top 20 Most Influential People in Social Media for the real estate industry" by The Swanepoel Report for the third year in a row.
Sean's mission is to "teach with passion and enthusiasm instilling confidence and excitement in his students," and he lives by his philosophy – build relationships, solve problems and have fun.
Click here to watch Sean's convention invitation video.
---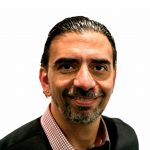 Jaime Casap is the Education Evangelist at Google. Jaime evangelizes the power and potential of technology and the web as enabling and supporting tools in pursuit of promoting inquiry-driven project-based learning models. Jaime collaborates with school systems, educational organizations, and leaders focused on building innovation and iteration into our education policies and practices. He speaks on education, technology, innovation, and generation z at events around the world.  In addition to his role at Google, Jaime serves on a number of boards for organizations focused on education, innovation, and equity.  Jaime is also an adjunct professor at Arizona State University, where he teaches classes on policy, innovation, and leadership.
---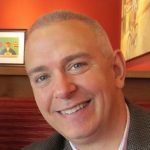 Jeffrey Chalmers is the Founder and Chief Engagement Officer of REsults Consulting. Insightful, knowledgeable and inspirational are just a few words used to describe this passionate, committed and congenial industry-ambassador by amazing organizations such as the National Association of REALTORS, Women's Council of REALTORS, Inman News and countless other local, state, regional and national companies. A lover of people, places and tech, Jeff has spent much of the last almost three decades dedicated to perfecting the loan and closing process for consumers and professionals alike. During his epic journey, he has closed more than 15,000 residential real estate transactions totaling over $5B in sales with a perpetual success based on three essential FUNdamentals – never lose focus on people, the process or your profitability and always be HOT™ – Honest, Open and Transparent.
Click here to watch Jeff's convention invitation video.
---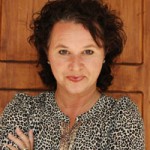 Mary Frances Coleman is a licensed attorney, a REALTOR®, a broker and a coach who has spent her entire 20+ years on real estate transactional issues. Her high energy delivery connects information with street practice, leaving you with a thorough understanding of areas of risk and what you can do to minimize it.
---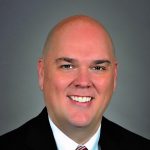 Brian Copeland is the 2018 Immediate Past President of Tennessee REALTORS®. He's the Chief of Broker Services for VILLAGE in Nashville, and is one of the most sought-after real estate speakers in the industry. In 2014, he was named one of Inman News' 100 Most Influential Real Estate Leaders in America. He has appeared on numerous real estate television shows for HGTV and The Learning Channel, but is most proud of his two children, Micah, 5, and Esther, 2.
---

Gee Dunsten has been in the trenches of the real estate business for three decades, having helped more than 2,500 families achieve the American Dream of homeownership. Nationally recognized as a residential sales and marketing specialist, Dunsten is currently an associate broker with Long and Foster in Ocean City, MD. He has been a Certified Instructor with the Residential Real Estate Council for more than 25 years and served as 2001 National President. A prolific author and speaker, his hand on approach to real estate training with leading edge ideas and systems has made him a popular speaker at the NAR conventions, as well as numerous state and local association conventions and seminars.
Click here to watch Gee's convention invitation video.
---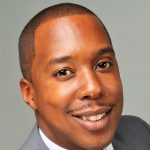 Maurice Hampton
Maurice is a native Chicagoan rooted by values of diversity and community. As a Managing Broker and CEO of Centered International Realty Corporation, he is experienced in property investments, management, contract negotiations and sales. Maurice has served in a variety of leadership positions with the Chicago Association of Realtors, Illinois Realtors, and The National Association of Realtors. Currently, Maurice serves as Treasurer of the Chicago Association of Realtors, Vice-Chair of the Global Council for Illinois Realtors, and Vice-Chair of the Global Councils Forum for The National Association of Realtors. His expertise in utilizing digital tools for professional and strategic relationship development are best demonstrated in his technical use of mobile apps and crowdsourced data for leverage in the industry. Maurice hold over 11 designations and certifications due to his belief in continuing professional education. Maurice specializes in teaching continuing education courses as well as designations and certifications such as PSA, RENE, Green, and CIPS among others.
Click here to watch Maurice's convention invitation video.
---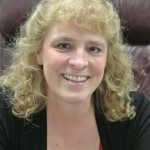 Denise Holliday
Denise is a partner in Hull, Holliday & Holliday, a leading Arizona firm that represents landlords in all aspects of both residential and commercial management.   Not only has she been a litigator since 1996, she is also serves as a pro tem judge for both the Justice and Superior court.   Denise is an outspoken proponent of education and teaches lively and interactive classes through AAR and NARPM as well as Co-Jet classes for judges and CLE for attorneys.   Her husband of almost 32 years, Kevin, jokes that Denise was born with 5 million more words than the rest of us and she works very hard to make sure gets them all out.  Her passion for the industry shines through in all of her classes.
---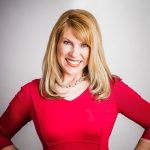 Cheryl Knowlton began speaking at an early age, and has never stopped (just ask her husband). Cheryl is a national real estate speaker and 18-year veteran of the real estate and mortgage industry. She is currently the Director of Education for ERA Brokers Consolidated, a multi-state ERA Hall of Fame organization. Her mission is to Enthusiastically Empower Real Estate Excellence though engaging professionals to expand their minds and wallets with interactive courses designed to keep agents out of trouble, engage them in having fun while learning, and help them gain the skills they need to raise the bar of professionalism in real estate. She is also the proud holder of the Distinguished Real Estate Instructor Designation (DREI), held by fewer than 100 individuals in the United States.
Click here to watch Cheryl's convention invitation video.
---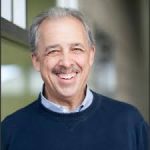 Bill Lublin operates a successful multi-office real estate firm and has been recognized as a thought leader for his insights regarding technology, social media, ethics and risk management in the real estate business. An international speaker and trainer, he makes complicated things simple in a fast paced entertaining manner.
---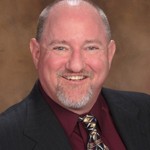 Mike Mumford has been involved in property management since 1996 when he joined Bennett Property Management. From 1996 to 2007 he managed between 100 and 250 units, handling all the day to day operations. In 2007, he took over as office manager / chief financial officer for Bennett Property Management, overseeing all the accounting and data entry staff.
---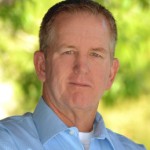 Bill Risser joined Fidelity National Title as VP, Digital Strategy in January of 2017 after 17 years with Chicago Title in Phoenix, Arizona. Bill helps real estate agents, lenders and other real estate professionals navigate the ever-changing world of digital engagement and technology. Bill has presented at numerous local, state and national real estate organizations. These include the National Association of REALTORS, Arizona Association of REALTORS, Pinellas REALTOR Organization and many others. Bill also works with the National Escrow Administration team for Fidelity National Financial, training escrow personnel around the country.
Click here to watch Bill's convention invitation video.
---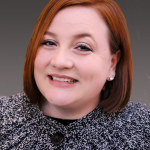 Melissa Zimbelman, Broker-owner of LUXE International Realty in Las Vegas Nevada, has been a full-time REALTOR® for over 18 years. Specializing in assisting clients from across the globe, Melissa is a sought-after real estate consultant for buyers, sellers and investors looking to maximize their Las Vegas real estate experience. Melissa shares her passion for the industry as a writer/contributor to several online and print publications and she served as the 2016 National President for the Women's Council of REALTORS®. Melissa also invests in her community, volunteering for multiple local charities, and in the industry, as a multi-year Crystal R/President's Circle member of RPAC. She is married to fellow REALTOR®, Chris Zimbelman, and is the oldest of 7 children.
---