2019 Convention Speakers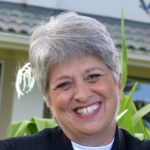 Theresa Barnabei is the best selling author of Multiply Your Business, 10 New Marketing Realities for the Real Estate Industry. She has been in real estate for over 30 years, owns her own real estate school sanctioned by the Arizona Department of Real Estate, and has spent the last 8 years as a national speaker and trainer for many brokerages, associations, and state regulators. Theresa believes the only reason she teaches is so that her students "get it, use it, and become more successful because of it!" That philosophy drives her courses and her willingness to volunteer on the Board of Directors for the national Real Estate Educators Association, where she facilitates on the education committee creating powerful Instructor Development Workshops.
---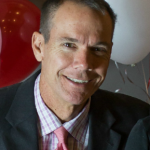 Art Bourque is an AV rated commercial, real estate, and employment lawyer who has been practicing law in Phoenix, Arizona for 28 years. Art provides a variety of services to businesses and individuals to help them operate efficiently and avoid mistakes; he is also an experienced litigator.
---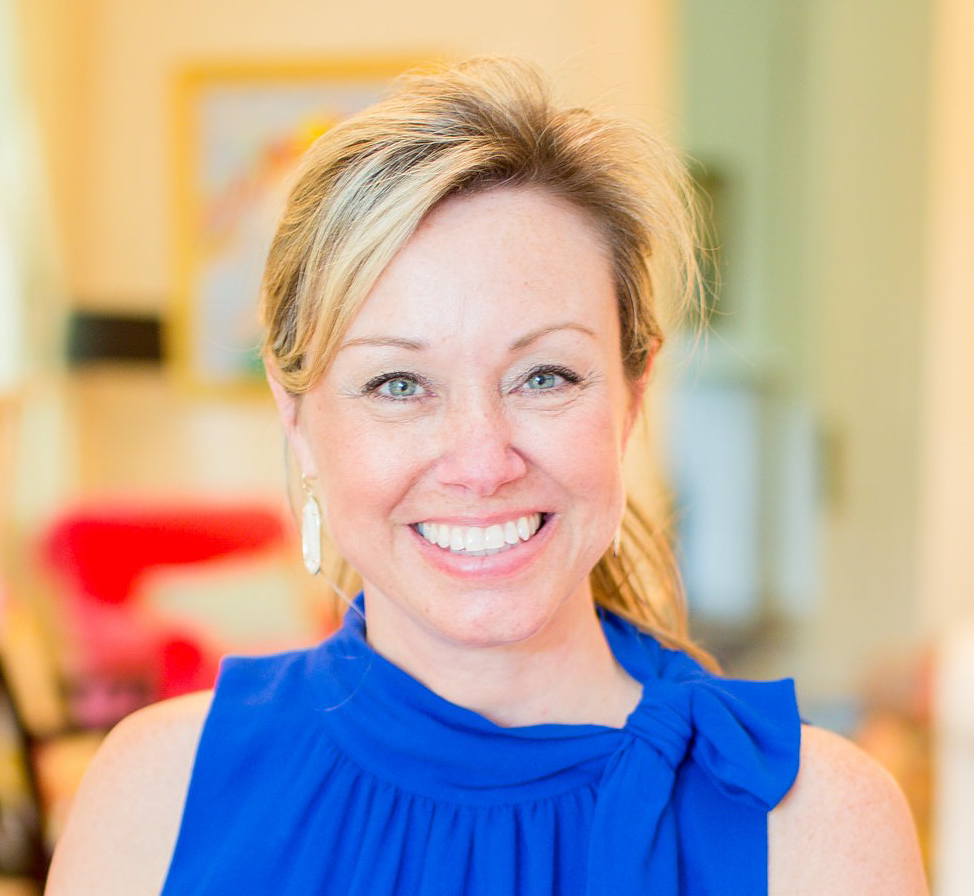 Amy Broghamerhas been an active top producing residential Real Estate Agent since 2005.  Her small and specialized team is located in Cincinnati, Ohio, where she resides with her husband and two boys.  Amy is a best-selling author, and an online course creator, trainer and national speaker for Real Estate agents.
See Amy's convention invitation here.
---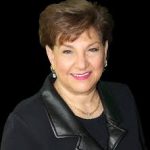 Adorna Carroll is the Vice-President and Owner/Broker of Realty3 CT, a large multi-office firm in Connecticut. In addition to troubleshooting agent field issues, Adorna is responsible for the firm's policies/procedures, technology infrastructure, and strategic initiatives. Her team continues to represent and refer buyer and seller clients. Adorna is an Owner/Partner of Dynamic Directions, an educational and sales training consulting firm that collaborates with real estate associations and firms internationally to provide quality instruction. Along with her team, Adorna continues to represent buyers and sellers, counsel her agents in resolving field issues, and specializes in implementing efficient systems, policies, web strategies and infrastructure for the firm.
---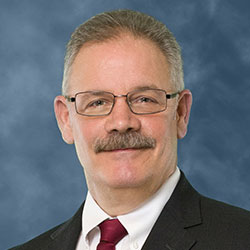 Nick Catanesi is Vice-President of Arizona Association of REALTORS® Business & Technology. He is responsible for Business Services Support, Software Development, IT Management, and Communications for Arizona REALTORS®.  He has a background in personnel management, database management, data integrations, title and escrow, and lending.
---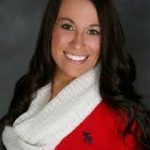 Krista Clark has been an Iowa licensed REALTOR® since 2007, specializing in multi family and retail investment properties. Krista was recognized as one of REALTOR® Magazine's 30 under 30 class of 2014 honorees. Krista lives by the motto "Own YOU" and believes that being your authentic self is the best way to attract and retain clients. She is known for her annual year-in-review holiday cards, her nightly REESE's Blizzard runs and her unique doodles. Christa's core belief is that communication is key!
---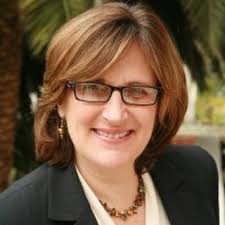 Amy Chorew was appointed vice president of learning for Better Homes and Gardens Real Estate in March 2012. She is responsible for growing the brand's educational training platform, as well as creating and expanding innovative agent tools and technologies offered to the brand's network. Amy has more than 30 years real estate experience, including roles in sales, marketing and training. Since 2000, she's been on the national speaking circuit, teaching industry professionals about technology strategies to help improve their business.
---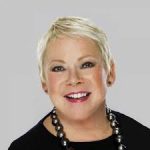 Sherry Chris was appointed president and CEO of Better Homes and Gardens Real Estate LLC in October of 2007. Sherry has more than 30 years of real estate experience, including significant senior management positions in the areas of sales, marketing, new technologies, and franchise management. A native of Canada, she began her real estate career in Ontario and held increasingly senior positions with Royal LePage for 16 years before taking on executive roles within notable US brokerages. She joined Realogy in 2006 as Chief Operating Officer for Coldwell Banker Real Estate LLC. Well-known for her innovative thinking, next generation consumer insights, and idea sharing in an effort to move the industry forward.
---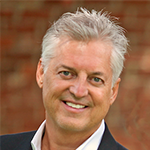 Robin Creasman is a 25-year veteran of the music, television, and entertainment industry as a recording artist, record company executive, and television producer. He's worked with a number of country & rock stars. As the Rock Star Speaker & Presentations Coach, Robin teaches success strategies from the world of music and entertainment on how to stand out, wow your customer, & close more sales. But it's not about limos, leather pants, or hit songs. It's about knowing how to implement great leadership, communication, and customer service skills into your professional life so you turn clients into raving fans.
See Robin's convention invitation here.

---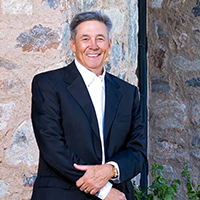 Mike Domer Mike Domer has over 40 years of experience as a broker in the luxury home market. Prior to joining Walt Danley Christie's International Real Estate, Mike was the #1 RE/MAX agent in the United States in 2018 as well as the #1 in Arizona for multiple years. Over the last 9 years, Mike sold 50% of all the homes sold in Scottsdale at $8 million and above including the highest sale ever in Arizona history at $17.5M. His contacts, connections and long-time relationships make his contact list invaluable in marketing luxury homes in Arizona.
---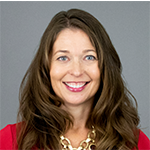 Wendy Forsythe has built successful real estate networks in both Canada and the United States. She was employee number two at Better Homes and Gardens Real Estate. She later lead the growth of a national independent brokerage from 500 agents to over 2000 agents in under 5 years. She's a frequent speaker and writer for many industry publications and conferences. In 2018, she honored as one of the Most Influential Women in Business in Arizona by AzBusiness. As HomeSmart's Chief Operating Officer, Wendy oversees the operations and growth of the 16,000 agent network.
---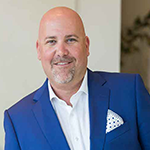 Scott Grigg started in real estate shortly after graduating from Arizona State University in 2003 with a Business Degree. A native Phoenician growing up in Scottsdale, Scott worked his way up to be consistently ranked as one of the top realtors in the Phoenix Metro area and formed The Grigg's Group in 2009. The Grigg's Group is made up of seasoned experts with the ability to connect with prospective clients needs and develop a solid relationship for long term success in meeting their real estate goals whether it be the million dollar property or the average family looking for their dream home.
---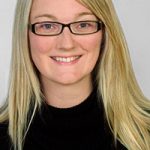 Shay Hata is a residential REALTOR® based in Chicago who has been in real estate for four years. Her first year in the business she only closed one transaction for $130,000. Now she personally closes over 75 transactions a year and over $25M in annual volume with the assistance of two administrators. She serves clients from $100K to $5M and treats them all like VIPs, no matter the price point.
See Shay's convention invitation here.


---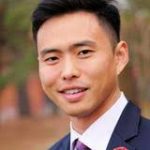 Tim Hur is a national speaker who has been actively selling for 11 years since graduating from Georgia Institute of Technology. He is currently the Managing Broker for Point Honors and Associates, REALTORS®, a boutique real estate firm located in Metro Atlanta. He also spent a few years at the corporate offices for Realogy Corporation as one of their brand's National Director of Inclusion and Philanthropy. In his role, Tim was in charge of growing the brand presence, focusing on the diversity markets, which includes maintaining strong relationships with the Asian Real Estate Association of America (AREAA), the National Association of Hispanic Real Estate Professionals (NAHREP), the National Association of Gay and Lesbian Real Estate Professionals (NAGLREP) and the National Association of Real Estate Brokers (NAREB)
---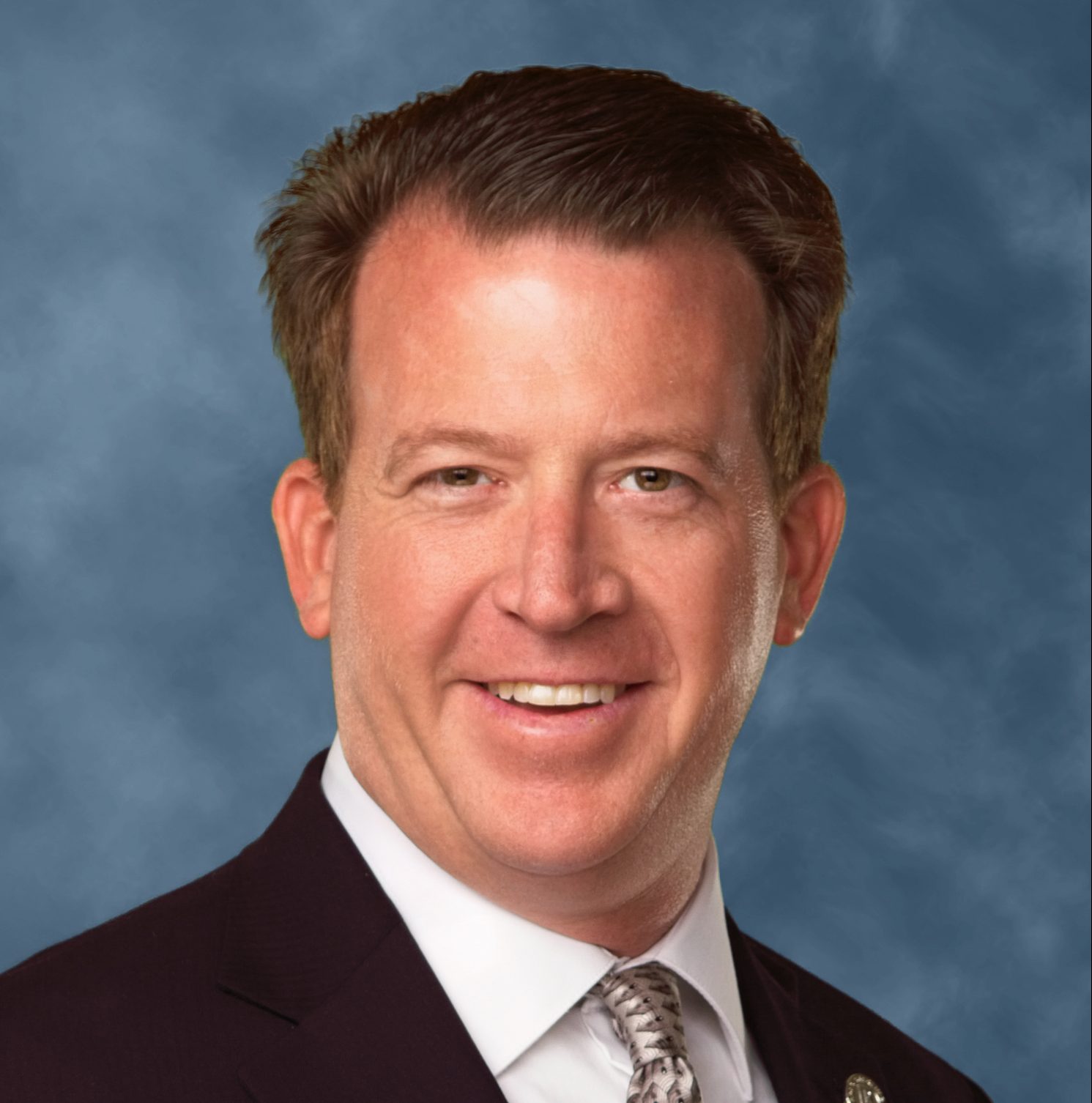 D. Patrick Lewis is the 2019 President of the Arizona REALTORS®. He previously served as the 2014 President of the Scottsdale Area Association of REALTORS®. Patrick has been a Realtor and Associate Broker for over 16 years and has served at many levels of local and national leadership in a variety of roles from Chair of state and local committees to participating in strategic planning of the local MLS and associations. He graduated from the Scottsdale Area Association of REALTORS® Leadership Class 11, Arizona REALTORS® Leadership Training Academy and was one of the inaugural graduates from the City of Scottsdale Fire Departments Citizen's Fire Academy.
See Patrick's convention invitation here.
---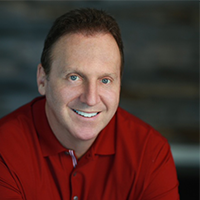 Bobby Lieb is a REALTOR® with HomeSmart Phoenix and a noted specialist in Central Phoenix real estate. He posted a total of $70.02 million for the No. 2 ranking on the 2017 Phoenix Business Journal's top residential real estate agent list.
---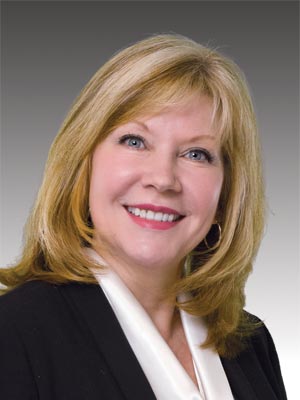 K. Michelle Lind, Esq. is CEO for the Arizona Association of REALTORS®. Michelle oversees the strategic direction and day-to-day operations of the largest trade association in Arizona. Prior to becoming CEO, Lind served as the primary legal advisor to the association and was integral in the development of AAR's contract forms.
---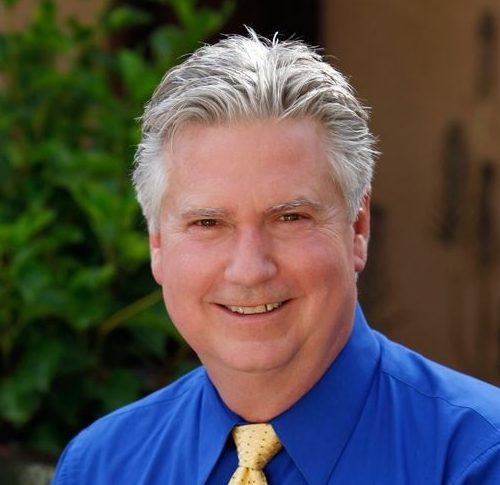 John Mijac has been an actor, director, chef and restaurateur, an author, email administrator and the owner of a Laser Tag arena. Always an entrepreneur, almost 15 years ago he realized Real Estate was a natural fit and now he is the Broker for Long Realty in Southern Arizona. He has served (and is serving) on local and state boards and committees and worked with REALTORS® across the nation to successfully expand Article 10 of the REALTOR®  Code of Ethics.
---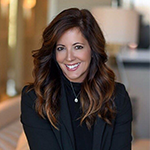 Laura Monroe got an early start in real estate in 2003 with a Forbes Top 100 Broker. Laura brings over 15 years real estate experience as a brand marketing and technology strategist and executor. Currently she is the Head of Industry and Brand at Real Estate Webmasters, a leading technology and web design firm for top agents and brokers. Formerly, Laura worked for Inman News as Director of Industry Engagement, VP of Strategic Development or RealSatisfied and has been voted 2017 Inman's Most Influential in Real Estate as well as Swanepoel Power 200 in Social Influence for 4 years.
See Laura's Convention Invitation here.
---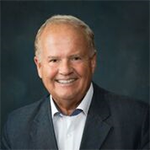 Dave Nolan grounded his Real Estate experience in the hospitality industry with Marriott Hotels, having served in executive management positions at nine different Marriott's. Dave also worked as a REALTOR® in Cleveland, Ohio and Celebration, Florida. He currently serves the Anthem area with Realty Executives. Dave's focus is customer service and earning the coveted position of trusted adviser to his clients.
---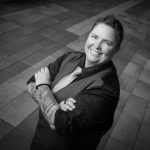 Sam Powell – Agent Powell, as she likes to refer to herself, like a Detective in Real Estate for today's day and age, has been a part of the industry since 2002. She has a strong focus on being 100% paperless and mobile, empowering her peers across the country to live their life and manage their career as a Professional REALTOR® in the same key strokes. Real Estate is her Lifestyle, and giving back to her industry is her community service. Ranked in the top 5% of all Chicago REALTORS® on and off since 2005, Sam strives to enjoy helping her clients, and have a whole lot of fun along the way. Life by design, is her 2019 slogan.
See Sam's convention invitation here.

---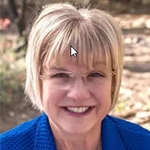 Sindy Ready is a REALTOR® with RE/MAX Excalibur Realty in Scottsdale, Arizona and the National 2014 President-Elect of the Women's Council of REALTORS®. Sindy is a second-generation Women's Council member and has held many different leadership posts at the local, state and regional levels.
See Sindy's convention invitation here.



---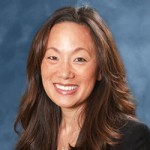 Nikki Salgat assists with the development of standardized real estate transactional forms, researching real estate issues, drafting articles for informational/educational purposes, and assisting members by providing guidance on real estate related questions and transactions. Prior to working for AAR, Nikki practiced in civil litigation with particular emphasis on real estate and assisted AAR as a hotline attorney.
---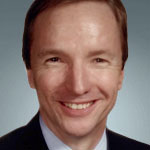 Jim Sexton has been in real estate for 30+ years. He has been an agent, a Sales Manager, an Office Manager, Owner/Broker, Designated Broker-all things involved in owning, running and living real estate.
---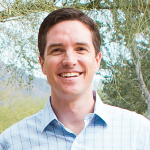 Phil Sexton has successfully developed and implemented, over the last decade, effective marketing strategies both online and offline. His social media prowess and creativity have been recognized by the Arizona Republic and the Arizona Association of REALTORS®. Sexton enjoys volunteering within his community and industry. He has been a featured speaker at NAR's Region XI Leadership Conference, Inman's Agent Reboot, and AAR's Winter Conference. He is passionate about sharing the Sibbach Team's story with the real estate community.
---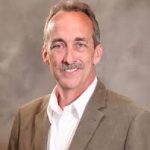 Jay Thompson is a former brokerage owner who spent the last 6+ years working for Zillow Group. He retired in August 2018 and can't seem to leave the real estate industry behind. He writes a regular column for Inman News, speaks at conferences and events, and spends as much time as possible writing, taking pictures and sailing the Puget Sound. You can follow him on his blog, Now Pondering, as well as most of the social sites.
See Jay's convention invitation here.



---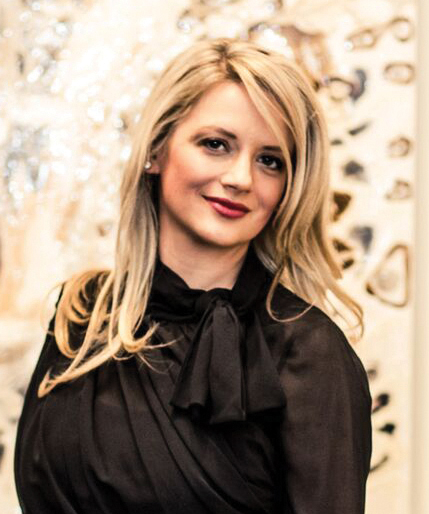 Rebecca Thomson is a nationally sought-after speaker, trainer, and consultant with over a decade of brokerage experience. Previously, Thomson led the training, coaching, and business development for Chicago-based @properties and Sotheby's International Realty where she handled residential sales, luxury leasing, and new construction.
See Rebecca's convention invitation here.




---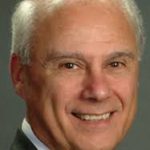 "JT" Tsighis is an associate broker and business coach/mentor with Keller Williams Southern Arizona. JT is active at the local, state and national level of REALTOR® associations. He served as the NAR 2010 Chairman Risk Management Committee and is an active member of both the AAR and TAR Risk Management Committees.
---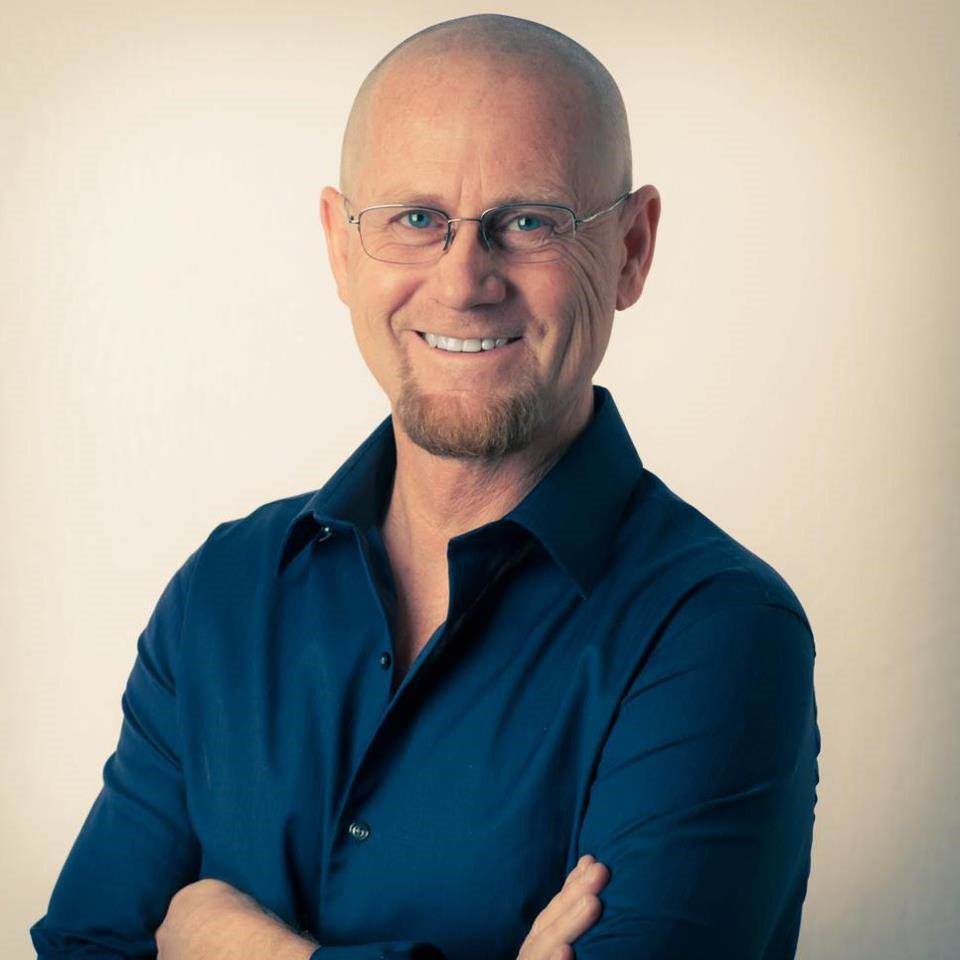 Jeff Turner has served as a Founder, President, or CEO of multiple real estate technology companies. Those companies include Australia-based RealSatisfied, acquired by Placester in 2016, and Immoviewer, a world leader in virtual tours founded in Potsdam, Germany. Jeff specializes in helping technology startups understand and navigate the complexities of the North American real estate market. He is also an internationally recognized speaker on topics at the intersection of technology trends and human behavior.
---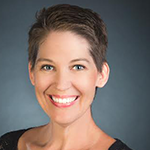 Michele Williamson first earned her broker's license in Washington state in 2005. When she made the move to Arizona in 2008, she started working part-time in short sales. In that position, she found herself the perfect opportunity to move back into real estate. Her journey with North&Co. began in 2011 when she was working under the previous brokerage before its acquisition and rebranding to North&Co. Through business developments along with the North&Co. transition, she was named Designated Broker.
---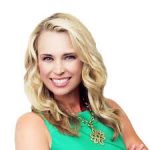 Kelly Zitlow has over 22 years of residential financing experience, Kelly is passionate about education! As a certified continuing education instructor, she is devoted to helping the real estate community grow and succeed through education. Besides Mortgage Lending, one of the topics Kelly enjoys sharing is Video Marketing. When she started her YouTube Channel in 2014, there was an increase of 34% in her business the very first year and steady residual growth since. This has led her to receive a 2018 YouTube Video Influencer Award from BombBomb.
See Kelly's convention invitation
here
.
---