Welcome Reception featuring 5th Annual Cornhole Tournament
(open to convention registrants)
Monday, March 25, 2019
5:30 PM
Get your networking on. The welcome reception is a great Kick-Off to make new industry connections and reconnect with old friends too.
This reception also features  our 5th Annual Cornhole Tournament. Put on your favorite band's tshirt or dress like your favorite musical legend, grab 3 of your teammates and give it your best shot. We'll have four games with 8 teams playing all at once, so it will move fast! The first place team wins a $100 gift card for each player! There will be a special prize for the team with the most band spirit! There's a maximum of 16 teams, so be sure to sign up early. Contact Charles Siler at charles@aaronline.com for details.
Thank you to our Reception Sponsor:
---
Opening Keynote: ROCK YOUR CUSTOMER! A Backstage Pass on How to Win Clients by Delivering a Rock Star Customer Experience
Robin Creasman
Tuesday, March 26, 2019
9:00 AM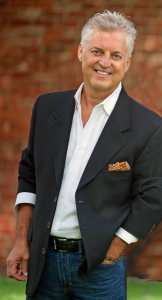 Do you stand out in your performance when it comes to customer experience and sales? Or do you blend in like everyone else? Most of us live in the world of average… we all look the same, act the same, and talk the same. But rock stars of ANY industry live in the world of awesome. Isn't it time for you to stand out, get noticed, and deliver WOW moments to your customers and prospects?
In this entertaining, insightful, and power packed presentation, The Rock Star Speaker & Presentations Coach Robin Creasman pulls back the curtain and reveals success strategies from the world of music and entertainment that serves as a roadmap for how to deal with customers at every touch point. You'll learn new and unique ways to engage customers, how to impress with an All ABOUT THEM centered communication style, and how to incorporate special moments of impact that will have your clients saying, "WOW!".
Robin is a 25-year veteran of the music, television, and entertainment industry as a recording artist, record company executive, and television producer. He's worked with a number of country & rock stars, as well as sports celebrities including: Trisha Yearwood, Vince Gill, REO Speedwagon's Kevin Cronin, Waylon Jennings, Mark Knopfler, Graham Nash, NASCAR's Jeff Gordon, football's Terry Bradshaw, and even Sir Paul McCartney. He's also the author of the audio book, Be A Rock Star… 12 Ways to Stand Out in Leadership, Customer Service, & Sales.
---
Convention Party (featuring Champions, hosted by Arizona WCR State Chapter)
(ticket included in convention registration fee – additional tickets will be available for sale)
Tuesday, March 26, 2019
5:30 PM
Hoist a beverage or two with your fellow attendees, reflect on today's awesome content, enjoy some pampering at one of our chair massage stations or our Whiskey Tasting station.  Grab your friends and take some pictures in our Photobooth.
Bid on champion's expertise and services as well as amazing Silent Auction items. (Proceeds go to RAPAC and Arizona State Women's Council of REALTORS®.)
Thank you to our Reception Sponsors:
---