Speakers
"Mastermind" Round Table Topics
The 2013 Broker Summit features three round table sessions on the following seven options:
Creating a Company Culture
How to Compete in a "Big Dog" World
How to Become a Strong Leader
Team Management: What's Different Now?
The Power of Professionalism
Sustaining and Growing Your Company
Risk Management: Security, Technology, Policies
Register Online
REGISTRATION FEE:
$49. Includes continental breakfast and lunch.
2013 Broker Summit Speakers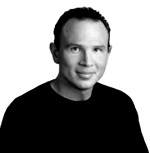 Jon Cheplak, ABR, GRI, CRS, CRB, CHLMS
CO-FOUNDER, THE REAL RECRUITER
Jon Cheplak brings over 20 years of practical, applied real estate experience as a successful agent and an executive that led a multi-office, tri-state real estate company. Over the past 10 years, as a speaker, coach, and strategic leadership consultant working with Presidents, CEOs and Managers throughout the United States and Canada, Jon has focused on operating a highly successful real estate business.
Jon is the CEO and creator of a human resource management software for real estate companies and an author in numerous publications including Real Estate South Africa, REM Online, CRB Magazine, Brokers Insider, Real Estate Professional, Realty Times, Frogpond, and many others.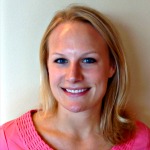 Lindsey Shuba
Regional Political Director, National Association of REALTORS®
Bio to come.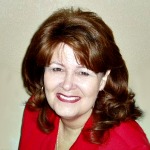 Patti Ballantine
Patti Ballantine is passionate about raising the image of the real estate business through education. She has been licensed for 25+ years during which she has served on real estate committees, is a past brokerage owner and has many years experience providing training, coaching and mentoring. Patti is an associate broker with Independence Realty Professionals and currently on staff at Arizona Business Academy and Arizona Academy of Real Estate.
Sue Cartun, CRS, GRI
Sue Cartun is currently a partner, operations manager and designated broker for Keller Williams Southern Arizona. Sue has served in several leadership roles within the REALTOR organization and is currently an AAR Director. Nationally, she served on NAR's Federal Fair Housing Committee and several WCR National committees. Sue is a past Women's Council of REALTORS State President, Governor and Regional Vice President. On the local level, Sue  is the current President of TAR/MLS.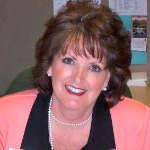 K.C. Cyga, CRS, GRI, CNE, SFR
K.C. Cyga is a corporate broker and manager at Realty ONE Group in Phoenix. For more than 15 years she has been a designated broker, manager and has been recognized for her successes in training, coaching , encouraging and motivating agents to financial success. KC was elected to the WEMAR Board of Directors in 2011-2012, Chaired the Professional Brokers Committee in 2010 and serves on the Professional Standards Committee for AAR.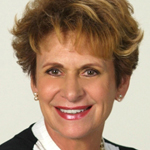 Holly Eslinger, ABR, CRB, CRS, GRI
Holly Eslinger was the 2010 president of the Arizona Association of REALTORS®. Holly has 37 years of experience in the real estate industry and is the owner/broker of Exclusive Homes and Land in Scottsdale. In 2010, Holly was honored as the State REALTOR® of the Year and in 2011, received the Distinguished Service Award. At the state level, Holly serves as chair of the Legislative Committee and is a member of the Professional Development Committee. She is the founder of Broker University, which is a training vehicle for designated brokers provided by the Arizona Association of REALTORS®.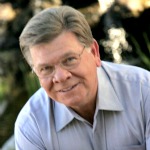 John Foltz
John is the senior vice president of business development at Lawyers Title. John is also a REALTOR® and Broker, who previously managed a major real estate company for several decades. John was President of the Arizona Association of REALTORS® in 1998, and he continues to live his life long motto everyday – that "success is a by product of helping others".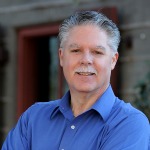 Jon Kichen
With almost 33 years of experience, Jon is on his 11th year on the brokerage team at West USA Realty. Prior to that, Jon was associate broker/branch manager of Coldwell Banker Success Realty for 12 years. Jon serves on the AAR Board of Directors, the AAR Professional Standards Committee and also serves on the ADRE Education Advisory Committee. Jon is also a certified real estate instructor and is the owner of Desert Sage Seminars.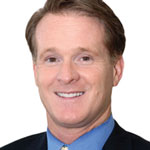 Richard V. Mack
Richard V. Mack is a shareholder at Mack, Watson & Stratman, which provides the AAR Legal Hotline service. He is a State Bar of Arizona Board Certified Real Estate Specialist and AV rated by Martindale Hubbell. Mr. Mack practices commercial litigation with an emphasis on real estate litigation. He is admitted to practice in the state and federal courts of Arizona and before the 9th Circuit Court of Appeals. Mr. Mack graduated Magna Cum Laude from Southwestern College in Winfield, Kansas with a Bachelor of Business Administration, with an emphasis in economics, and received his Juris Doctor from the University of Arizona.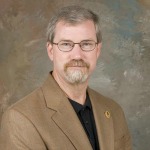 Bob McMillan, CRB, CRS, GRI
Bob McMillan is Broker/Owner of Coldwell Banker McMillan & Associates in Decatur, Alabama. Bob has been a REALTOR since 1979, was 1997 President of the Alabama Association of REALTORS and the 1999 REALTOR of the year for the Alabama Association of REALTORS. He has been a GRI instructor since 1989 and has taught sessions from Washington state to the Virgin Islands and all points in between.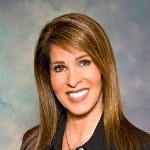 Lisa Robinson
Lisa Robinson is president of Pinnacle Insurance Consultants, a Phoenix-based commercial insurance brokerage. Lisa specializes in E&O/professional liability and related insurance products for the real estate industry. She brings more than 30 years insurance experience including underwriting for insurance companies and sales and marketing with National/Regional Insurance Brokers. Lisa also a holds a real estate brokers license in the states of Texas and Colorado, and is a licensed real estate agent in Arizona.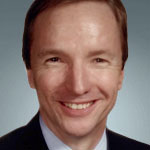 Jim Sexton, GRI
Jim is a broker with Realty ONE Group. He is also the current AAR Vice President. Jim has been a licensed real estate agent in Arizona for 32 years and a primary member with the Phoenix Association of REALTORS® for all of those years. Jim has been an active volunteer at the Arizona Association of REALTORS® since 1985.