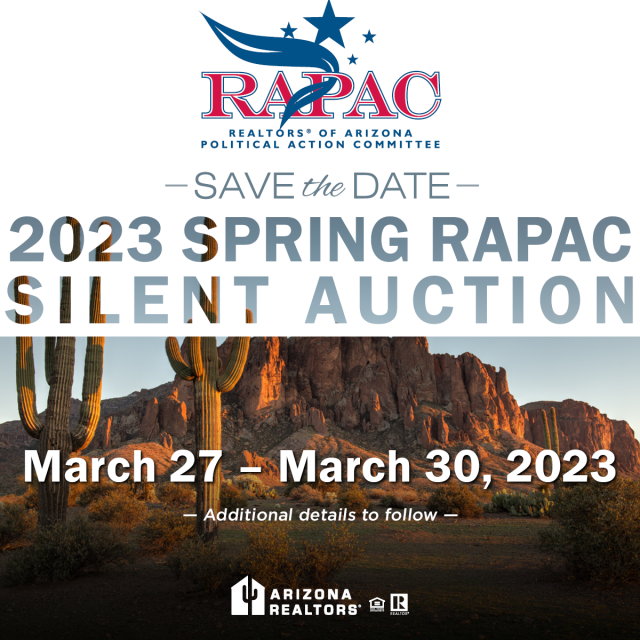 The annual RAPAC Spring online auction and raffle are returning again! The auction will begin Monday, March 27th at 9:00 AM and end on Thursday, March 30th at 5 PM.
Please bookmark this page and return once the auction has gone live.
The auction will take place on the Givesmart platform that you will be able to enter once the auction goes live next Monday. You will need your member ID (NRDS #), your local association, and an active credit card to sign in.
This year we have another array of great items such as
Trips
Experiences
Creative Themed Baskets
Fine Spirits
Technology Items
Home goods
Gift Cards
Sports Memorabilia
Artwork
REALTOR® branded swag
AND Much More
Raffle GRAND PRIZE: Arizona Diamondbacks Baseball VIP Game Experience
1 Ticket – $30
2 Tickets – $50
5 Tickets – $100
20 Tickets – $250
50 Tickets – $500
150 Tickets – $1,000
With something in the auction and raffle everyone can enjoy, the Arizona REALTORS® hopes you will participate to support the REALTOR® Party and protect our industry.
---