By, K. Michelle Lind, Esq.
The following tips will assist you in better serving your client and reduce the possibility of costly and time-consuming disputes and complaints.
Get to Know Your Client: Is your client experienced in real estate transactions or a first-time buyer? Do your clients have any particular concerns about the property they are buying or selling? Remember, the disclosures, advice and counsel required depend upon the facts of each transaction;the knowledge and the experience of the client;the questions asked by the client; the nature of the property; and the terms of sale.
Read & Understand the Purchase Contract & Related Forms: Understanding all of the forms is critical to giving good advice to your client and handling the transaction competently. Take a contract class from a respected instructor, keep up to date on forms revisions, and if you have a question about a form or how it should be interpreted, talk to your broker or manager – before it is an issue.
Educate Your Client: Before your client makes or receives an offer, educate them on the contract, CC&Rs, title report, public report, and any other important matters. Explain the transaction process from start to finish. This will help you manage your clients' expectations from the beginning so they will look to you as the expert for the professional advice they need.
Avoid Shortcuts: Shortcuts such as giving the buyer a list of properties to see at open houses unaccompanied, incorporating the MLS form into the contract, referring to the inspection report items in the BINSR without detail, or failing to write contingencies completely all lead to ambiguity and the potential for disputes. Take the time to write everything out clearly and always accompany your clients when they are viewing properties.
Handle Offers Properly: Submit all offers to the seller promptly. If the offer is rejected, ask the seller to initial and date line 473 of the Arizona REALTORS® resale purchase contract and return it to the buyer. The seller's initials evidence that both the listing broker and the buyer's broker complied with the Commissioner's Rule that requires a broker to promptly submit all offers. If the seller refuses to initial and date line 473, the listing broker should send an email or other writing to the buyer's broker stating that the offer was submitted to the seller and rejected.
Practice Within Your Area of Expertise: The practice of real estate may involve residential, commercial, multifamily, vacant land, or businesses. Each area of practice has its own unique considerations. Additionally, Arizona is geographically diverse, from desert to mountains and from small communities to large cities. Therefore, it is important to know about the characteristics of the geographical area in which you are practicing so that you can convey all the pertinent information to your client. When representing a client in an unfamiliar area, either get familiar with the area, refer your client to a REALTOR® who is familiar with the area, engage the assistance of a REALTOR® who is familiar with the area, or disclose to your client in writing that you are unfamiliar with the area.
When in Doubt, Disclose: Allegations of a failure to disclose defects, and associated misrepresentation claims, make up the majority of real estate disputes. As a REALTOR® you have a fiduciary duty of a complete and full disclosure of all known material facts that might affect your client's decision to sell or buy a property. Therefore, if you have actual knowledge of a material defect – disclose it. If you notice a suspicious condition – point it out to your client and recommend the appropriate technical or professional investigation.
Assist the Buyer with Due Diligence: Insist on buyer inspections and if you are representing the buyer, attend the inspections and walkthrough if possible. If the buyer wants to waive the inspection, document your advice in writing. Supply the buyer with the tools to obtain information about the property, such as the Buyer Advisory. And recommend that the buyer seek professional or technical advice on any matter that is beyond your expertise.
Think Before You Speak: When providing information or answering a question, do not speculate or guess. It is far better to say "I don't know, but I will help you find out" than to give inaccurate or incomplete information. Also, make sure to identify the source of any information you provide to your client and direct your client straight to the source if possible.
Verify Questionable Information: If you have reason to question the accuracy of any information being provided in a transaction or if your client questions the accuracy of any disclosures, take steps to assist them in confirming or verifying the information, including recommending that your client obtain independent professional or technical advice.
Follow Through: Make sure you follow through on all aspects of the transaction. Use the Arizona REALTORS® Critical Date List (which is available in a fillable format on the Arizona REALTORS® website) to help you make sure that all the contractual obligations are completed on time.
Document the Transaction: When discussing important issues with your client, take contemporaneous notes and confirm important discussions or decisions issues in writing. In the event of a dispute, a complete and organized file with an e-mail/phone log will be invaluable.
Communicate: Many complaints and disputes can be avoided by prompt and effective communication. Conversations either in person or on the phone are always better than texts or emails if there is an issue to resolve. Those conversations can be followed up in writing. So always promptly return calls to your client and others involved in the transaction. And provide regular updates to your client – even if nothing is happening – so that they know that you are working hard for them and that they have not been forgotten.
If you consistently follow these simple tips, you will have more satisfied clients, earn the respect of your peers, and avoid many unnecessary complaints and disputes.  Finally, remember that if you do have a question or receive a complaint, talk to your broker or manager. 
---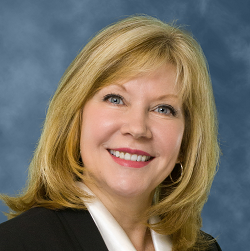 Michelle Lind is Of Counsel to the Arizona REALTORS® and the author of Arizona Real Estate: A Professional's Guide to Law and Practice.  This article is of a general nature and may not be updated or revised for accuracy as statutory or case law changes following the date of first publication. Further, this article reflects only the opinion of the author, is not intended as definitive legal advice and you should not act upon it without seeking independent legal counsel.
---