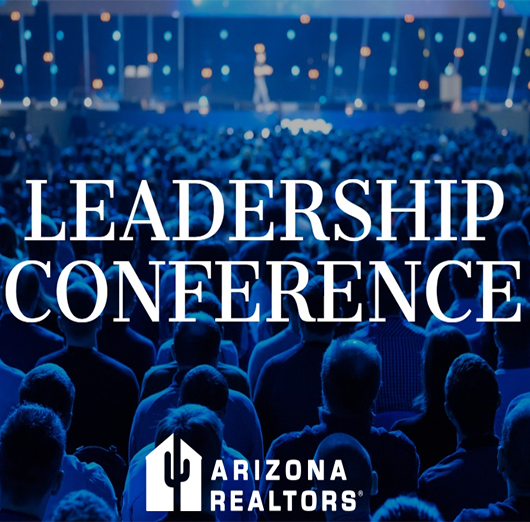 ---
Arizona REALTORS® recently wrapped up its annual Leadership Conference, to appoint 2022 state and regional association officers and recognize members for outstanding leadership, community contributions and professional achievements.
---
Arizona REALTORS® Leadership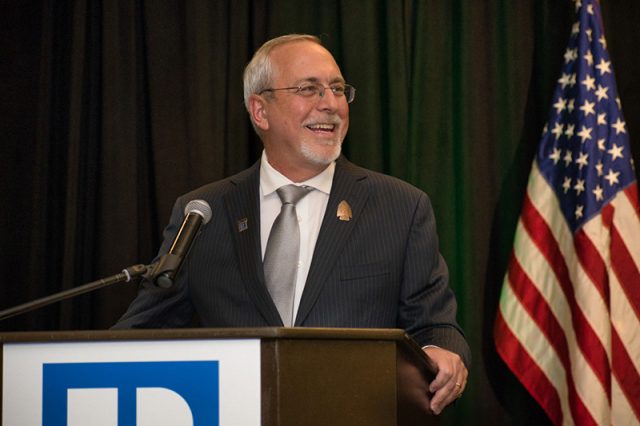 2022 Arizona REALTORS® President
Gary Nelson
A life-long resident of Flagstaff, Gary Nelson is the Delegated Associate Broker at Realty Executives of Flagstaff and has been a REALTOR® since 1994. He is a Certified Residential Specialist and has the GRI, e-Pro, and SRS designations.
He is a passionate volunteer for the Arizona Association of REALTORS® and serves as President-elect in 2021. In 2014, Gary was awarded the Vision Award by the Arizona REALTORS®, which is awarded to one REALTOR® in Arizona that most embody the association's Vision: "To be the best prepared real estate practitioner with the highest standards." Gary has served as Chair for the Arizona REALTORS® of each of their primary committees, plus many sub-committees and task forces.
Gary has also served as Chair of the Northern Arizona Multiple Listing Service in 1998 and was President of the Northern Arizona Association of REALTORS® in 2001. He is proud to have been awarded their Distinguished Service Award in 2000 and 2019, the Loven Leadership Award in 2012, and the President's Award in 2004, 2011, and 2016. Gary served as a director with both the Arizona Association of REALTORS® and the National Association of REALTORS®, and on the Board of Directors of the Flagstaff Chamber of Commerce for six years.
Gary and his wife Tammy have a daughter, Shanna, who is 23 and a student at U of A in Tucson, and another daughter, Katrina, who is 19 years old and a student at Coconino Community College. Gary and his family enjoy traveling, skiing, hiking, and exploring Northern Arizona. Gary and his wife Tammy are slowly section-hiking the Arizona Trail and are currently almost halfway finished with this 800-mile trek.
Gary donates his time and efforts to The Arizona Trail, Flagstaff Community Toys for Tots, the AZ State Chili Cookoff benefitting Big Brothers Big Sisters, and various other local charities. He believes in giving back to his community, and Gary donates a portion of each sale commission to Habitat for Humanity, The Flagstaff Family Food Center, and several others.
---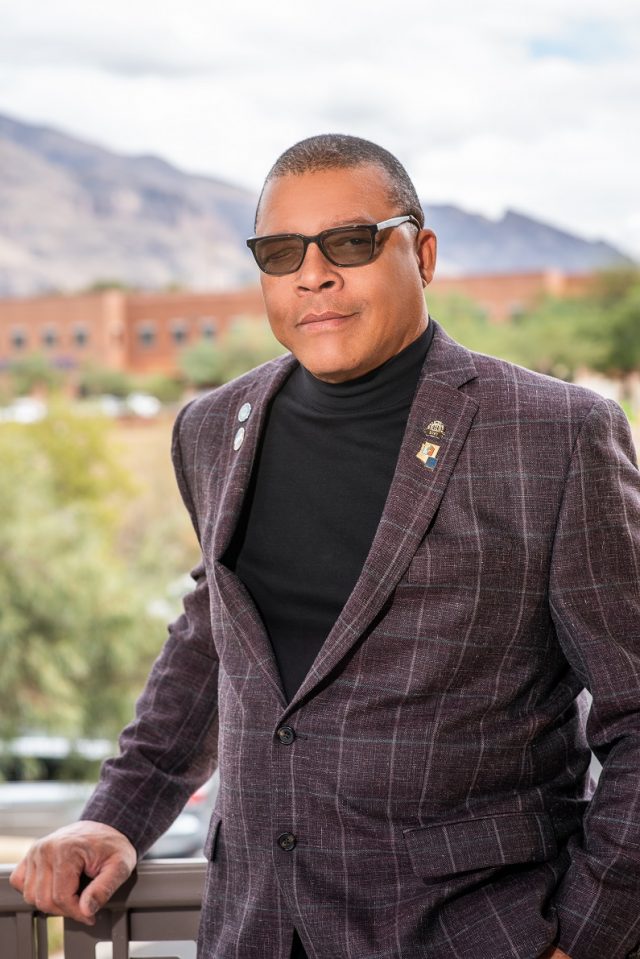 President-elect
Eric Gibbs, Sr.
Tucson Association of REALTORS®
Realty One Group Integrity
---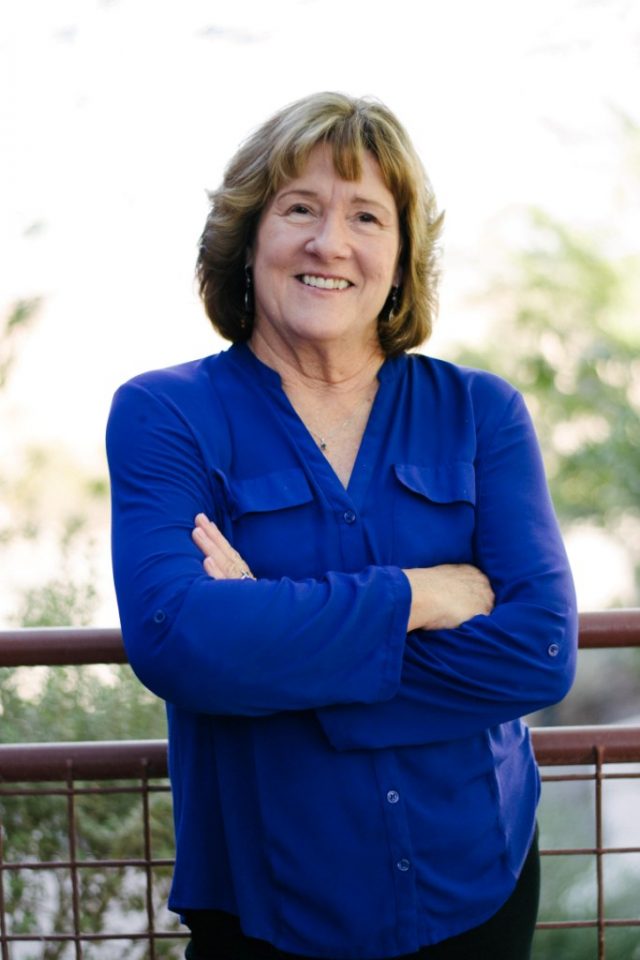 First Vice President
Shelley Ostrowski
Yuma Association of REALTORS®
Realty One Group Gateway
---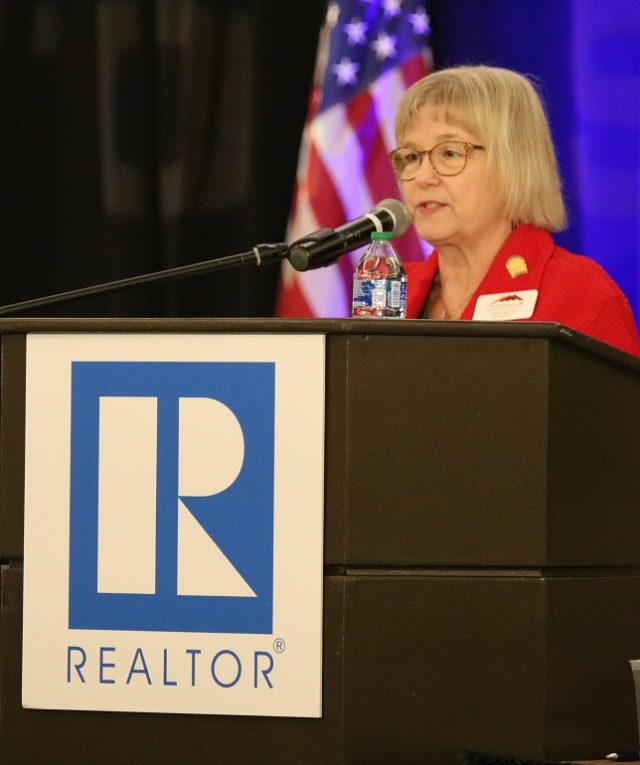 Treasurer
Sulinda "Sindy" Ready
Scottsdale Area Association of REALTORS®
RE/MAX Excalibur
---
2021 Committee Reports
Risk Management
Professional & Business Development
Legislative & Political Affairs
Business Technology and Communications
---
2021 Awards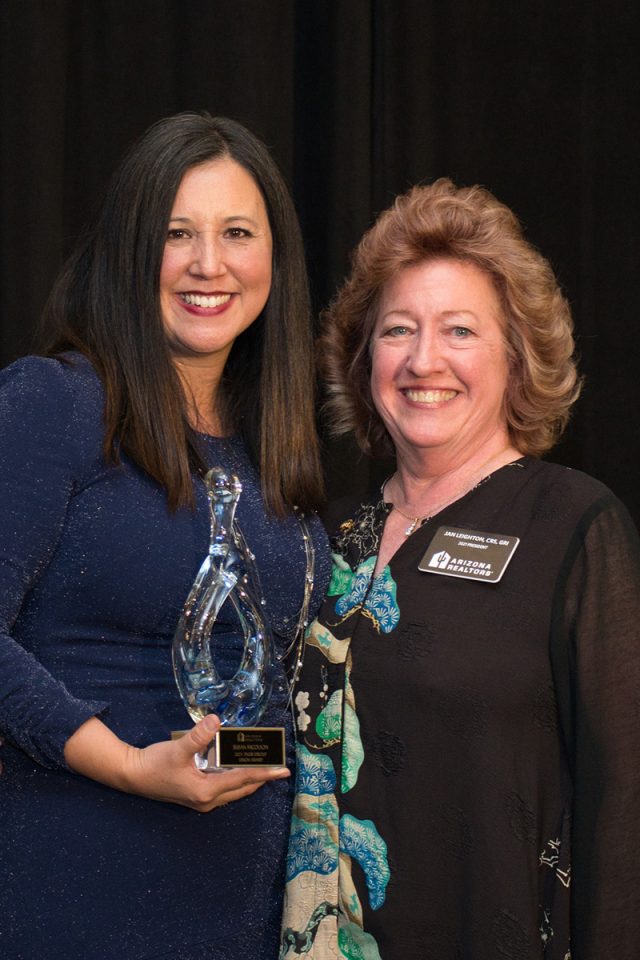 Tyler Strout Vision Award
Susan Nicolson
The Tyler Strout Vision Award recognizes an Arizona REALTOR® who best exemplifies the Arizona REALTORS® vision: REALTOR® the best prepared real estate practitioner with the highest standards. This recognition emphasizes quality service to the ultimate association customer: the buying and selling public.
Susan started her real estate career in 2002 and earned her Brokers license in 2018. She has served on the Arizona REALTORS® Professional & Business Development and Legislative & Political Affairs committees, 2021 and the 2021 Arizona REALTOR convention planning group. Susan is a member of the Master of Real Estate Society (MRES) and remains an active volunteer at all levels of the REALTOR family, including Women's Council of REALTORS® (WCR).
---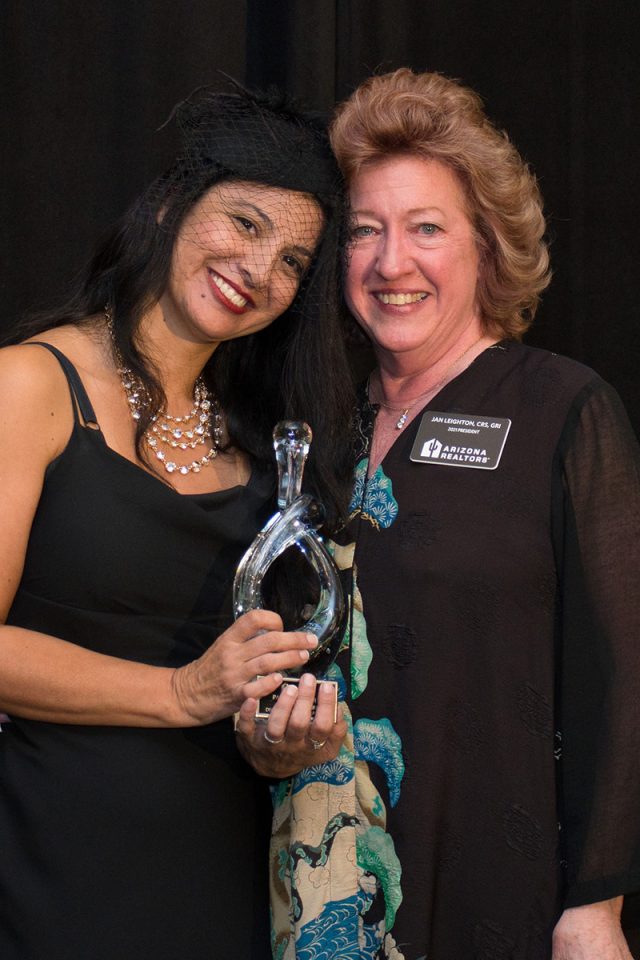 Arthur G. Crozier Distinguished Service Award
Paula Monthofer
The Distinguished Service Award honors the Arizona REALTOR® who has provided meritorious service in one or more of the association's strategic focus areas. This honor is bestowed on an individual who has given tireless and meaningful service to the association and whose activities have a positive impact on the members of the association.

Paula Monthofer served as Arizona REALTORS® president in 2017 in addition to the service on the Board of Directors & Executive Committee. She has participated on numerous committees at the state and local levels including leadership of her local association as President of the Northern Arizona Association of REALTORS® in 2011.

Paula served as Region XI RVP in 2019 in addition to the National Association's Board of Directors and Executive Committee, as well as numerous committees.
---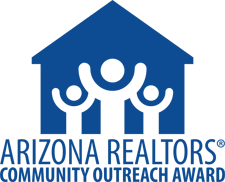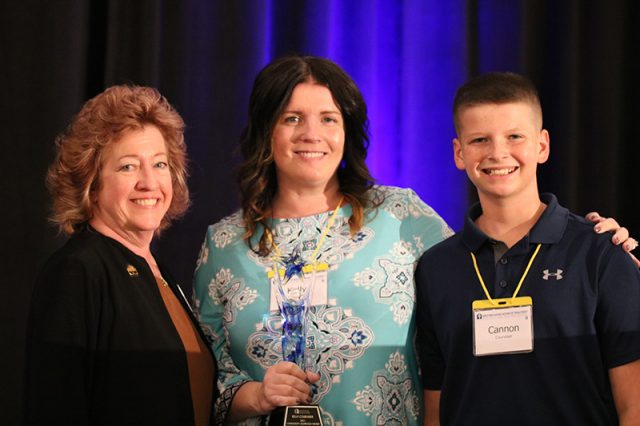 Kelly and Cannon Courvisier
Kelly is an agent with HomeSmart and a member of the West and Southeast REALTORS® of the Valley. She is a passionate advocate for the juvenile diabetes research foundation (JDRF). In 2019, Kelly's then 9-year-old son, Cannon, was diagnosed with Type 1 Diabetes. Since that time, Kelly and Cannon have dedicated countless hours on fundraising efforts and meeting with newly diagnosed families.
Kelly and her family had to adapt to a completely different lifestyle due to Cannon's diagnosis. Kelly quickly knew that she wanted to do what she could to raise funds to help find a cure. Kelly and Cannon also wanted to help families with newly diagnosed children learn how to adapt to a new lifestyle just as they had to. Cannon is currently serving as a youth brand ambassador for JDRF and Kelly supports him in that role. Kelly also goes out of her way to recognize community partners that have contributed financial support to JDRF. Kelly and Cannon regularly visit establishments to personally thank them.
---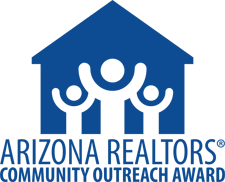 The Northern Arizona Association of REALTORS®
The Community Outreach Award for a Local Association or MLS is awarded for addressing a challenge facing the community; developing partnerships with community stakeholders; or involving the public in a project or discussion to improve the community.
This year's recipient, the Northern Arizona Association of REALTORS, is being recognized for their volunteer efforts at the Flagstaff Family Food Center. The Flagstaff Family Food center serves hot meals, provides Children's literacy programs and distributes emergency food boxes to Flagstaff's food insecure neighbors. For the past five years, the Northern Arizona Association of REALTORS® members have volunteered monthly to help prepare and serve dinners and clean up the kitchen after dinner service. REALTORS® were also instrumental in a fundraiser held early this year to help the center purchase a new refrigerated truck.
Northern Arizona REALTORS® rallied their troops to respond to community needs during the record flooding flagstaff has experienced this year. Additionally, REALTORS® filled sandbags, cleaned debris, and donated $5,000 to the Arizona Community Foundation.
---
Photo Gallery
---
---