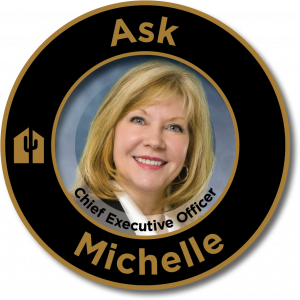 As an accomplished author and attorney in the real estate industry, not to mention more than twenty years leading the association, CEO of Arizona REALTORS® Michelle Lind always invites members to send her the burning questions they have but were afraid to ask!
---
Can a Buyer waive a contract contingency?
---
Answer: Yes, if the contingency is solely intended for the Buyer's benefit.
A contingency is a clause that requires the completion of a certain act before the parties are obligated to perform. However, the party benefited by the contingency may waive the contingency and close escrow.
For example, a buyer who is unable to obtain a loan may waive the financing contingency and pay cash.
---