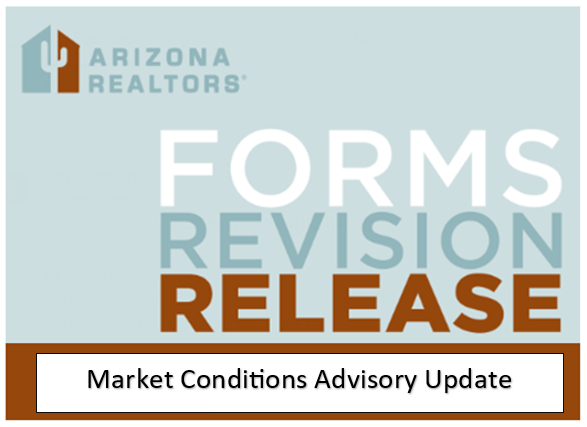 Included in the February 1, 2021 forms release, the Market Conditions Advisory was also revised.  
A decision was made by the Risk Management Committee to remove both the Buyer and Seller signature lines at the bottom of the Advisory and adding instead, a "signature" and "name" line.
This eliminates the confusion that the Advisory is a transactional document which must be shared with another brokerage in the transaction.
Also, by making the Advisory more "generic" in nature, a customer may be given the Advisory without a question of representation by the agent. 
---