Real estate services were deemed an essential service pursuant to Executive Order 2020-12, which can be found here. However, at this time, qualifying for Phase 1B prioritization to receive the COVID-19 vaccine based on one's status as an essential employee is not straightforward and the process to register for the vaccine can be frustrating.
The Arizona Department of Health Services website indicates that all January and February appointments at State Farm and Phoenix Municipal Stadium are now full. We have been informed that the Arizona Department of Health Services allows local allocators to further sub-prioritize qualified recipients in each phase based on vaccine supply.
For example, Maricopa County Public Health currently has only prioritized the following 1B categories for vaccination eligibility at this time: adults 75 and older, education and childcare workers, and law enforcement/protective services. https://www.maricopa.gov/5651/Phase-1B#other
If you are interested, the recommendations from the Vaccine and Antiviral Prioritization Advisory Committee can be found here.
We remain hopeful that the vaccine supply will soon be sufficient and the registration process streamlined to allow everyone to be vaccinated. We will continue to provide updates as we receive them and encourage you the check the Arizona Department of Health Services website and patient portal frequently for updates. In the meantime, please stay safe.
---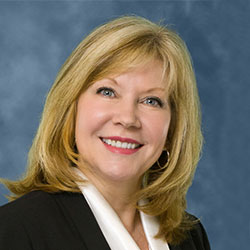 K. Michelle Lind, Esq. │ Chief Executive Officer
ARIZONA REALTORS®
---