Don't want to remember multiple usernames and passwords? Login to AAR Online using Single Sign-On. Using the SSO dashboard means you only need to remember ONE PASSWORD to log-in to multiple applications, including AAR Online, Transaction Desk, zipForm, and eSign. You can find information on SSO here: https://www.aaronline.com/single-sign-on/.
Tip: Be sure to MANUALLY TYPE your NRDS # before you check the box to save it. Be sure to MANUALLY TYPE your password each time you login. This site has an extra layer of security and does not allow for copy/paste or password saving programs.
The first time you login using Single Sign-On (SSO), you will use your NRDS # and last name with the first letter capitalized. You will then be prompted through the enrollment process and must select a new password. Passwords must be a minimum of 9 characters that must include at least 7 letters. You cannot use your first or last name as part of your password.
Once you have enrolled, if you do not remember your password, you can click "I Forgot My Password" from the login screen. You will need to enter your NRDS # and click "Next" to receive an email with a link to change your password.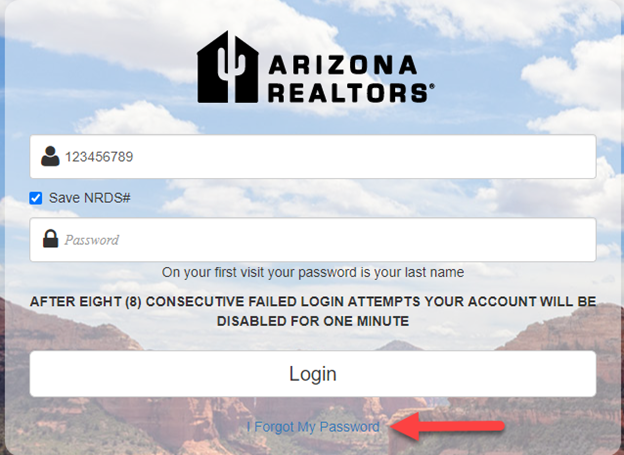 Business Services Support is available weekdays from 8:00 am to 5:00 pm.
Phone: (480) 304-8930 | Toll Free: (866) 833-7357 Email: support@aaronline.com
---