Did you know that you can customize your Agent Dashboard in Transaction Desk? Simply click the padlock icon in the top-right corner of your page to unlock your menu options.

Menu options in BLUE are your ACTION short cuts, such as creating a new template or transaction.
Menu options in GREEN are your OVERVIEW short cuts, such as viewing tasks or forms.
Drag and drop the desired menu option onto your dashboard area. You can move the menu items to the desired position. You can also resize the green / overview short cut boxes.
Click the X from any menu item to remove it from the Dashboard.
The bottom of each overview short cut has an action step.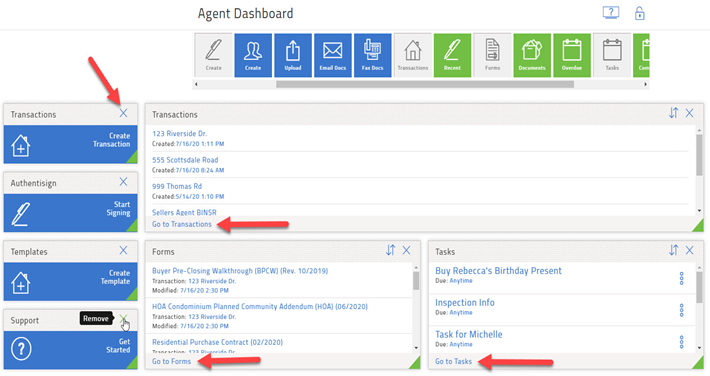 24 Hour Transaction Desk Support: (800) 668-8768
Business Services Support is available weekdays from 8:00 am to 5:00 pm.
Phone: (480)304-8930 | Toll Free: (866) 833-7357
Email: support@aaronline.com
---