The Arizona Department of Real Estate (ADRE) maintains a library of forms for use by licensees, developers, educators and consumers. Included in its library is a form titled Disclosure Document Checklist, better known as form LI-400.
Generally speaking, form LI-400 is used when a real estate licensee is required to disclose a change in status. This includes: (i) a civil action resulting in an order, judgment or adverse decision involving fraud, dishonesty or conduct exhibited in conjunction with a real estate business/transaction; and (ii) a disciplinary action resulting in a restriction, suspension, revocation or denial of a professional or occupational license. The form is also used in those unfortunate instances in which a licensee is convicted of a felony or misdemeanor.
Arizona Administrative Code (AAC) R4-28-303(D) requires all licensees to notify the ADRE in writing within ten days of any change in the individual's personal information or qualifications. This includes information pertaining to a criminal conviction, such as Driving Under the Influence (DUI).
Notably, disclosure does not need to be made at the time of arrest. Rather, written disclosure is required within ten days of the conviction. Even if a licensee were to notify the ADRE at the time of arrest, this will not be considered proper disclosure as it was not made within ten days of the time of conviction.
When notifying the ADRE of a criminal conviction, the licensee must provide a written statement containing the details surrounding the events leading to the conviction such as the arresting agency, date of the incident, which court adjudicated the offense, the date of sentencing, as well as the ultimate outcome whether it be a plea or sentence. This should be submitted in conjunction with form LI-214/244, titled Disciplinary Actions Disclosure.
Upon receipt of the licensee's statement, the ADRE will send the licensee a package via certified mail. The package will include a letter identifying which documents the licensee must convey to the ADRE, and the date by which they must be received. The package will also include a copy of the LI-400, which identifies with specificity the court documents that must be submitted.
All court documents submitted must be certified, meaning that they contain an endorsement or certificate verifying that it is the primary document. Typically, such documents will contain a raised seal or stamp. When certified copies are stapled together, the staples cannot be removed as doing so nullifies the certification at which point a new set of documents will be required.
In addition to the aforementioned statement and certified court documents, the licensee may be required to provide three additional documents: (i) a ten year work history including the employer's name, address, supervisor's name and phone number, dates of employment and position held; (ii) a valid fingerprint clearance card from the Department of Public Safety if applying for license renewal when disclosing a criminal conviction that has not been previously disclosed; and (iii) three written, signed and dated character reference letters from individuals not related by blood or marriage and who have known the licensee for more than one year.
Because precise compliance is required, licensees are encouraged to contact the ADRE via its Message Center with any questions they may have about this process. Designated Brokers and their designees can also reach out to the Arizona REALTORS® Legal Hotline for guidance.
This article is of a general nature and reflects only the opinion of the author at the time it was drafted. It is not intended as definitive legal advice, and you should not act upon it without seeking independent legal counsel
---
Scott Drucker
A licensed Arizona attorney, Scott is General Counsel & Assistant CEO for the Arizona REALTORS® serving as the primary legal advisor to the association.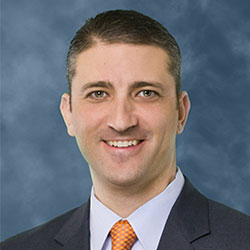 ---