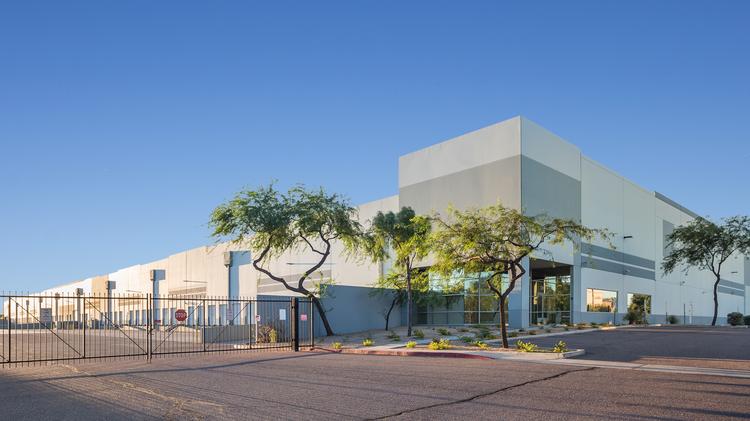 By Corina Vanek – Reporter, Phoenix Business Journal
Industrial real estate investor and developer CapRock Partners closed on two rounds of funding totaling $180 million for one of its industrial value-add funds, some of which will be used to buy and operate Phoenix-area real estate.
The Newport Beach, California-based company is scheduled to close escrow on a 146,500-square-foot industrial building near 43rd Avenue and McDowell Road before the end of June, said Bob O'Neill, senior vice president of acquisitions. That building, which can accommodate between one and four tenants, has had strong interest for leasing.
CapRock has another site breaking ground in July near 51st Avenue and Lower Buckeye Road, which will include a 168,500-square-foot development. That project can accommodate one or two tenants and is scheduled for completion in April 2021, O'Neill said.
The fund specifically targets value-add sites, such as buildings that are vacant, "functionally obsolete," or ones CapRock can renovate to elevate their quality. O'Neill said the fund is expected to continue raising through the end of the year to reach about $300 million.
"Our investment appetite in Phoenix has not changed due to Covid," O'Neill said. "If anything, it has only grown."
O'Neill said some retailers were caught "flat-footed" by the pandemic and have realized they need to keep better stockpiles of some items that have easily run out. If some of the country's major retailers increase their stockpiling and warehousing by 5%, that could add demand for 500 million to 700 million square feet of industrial space.
CapRock is one of the largest industrial developers in the Southwest, with about 5 million square feet under construction and another 5 million square feet scheduled to break ground in the next 12 to 18 months, O'Neill said.
Aside from CapRock's value-add projects, the company does ground-up development for larger users and continues to seek out Phoenix sites. O'Neill said the firm is "in dialogue" about some sites in Phoenix but does not have solidified plans on any.
---