In order to share Transactions, you will need to first create a Teams/Share Group. Please note you can only share with agents within your office branch location. Navigate to Setup, select "Teams/Sharing" then Click Add. Give the Share Group a name and click Save.

From the list of available Team/Share Members, check one or more agents then click "Add Members".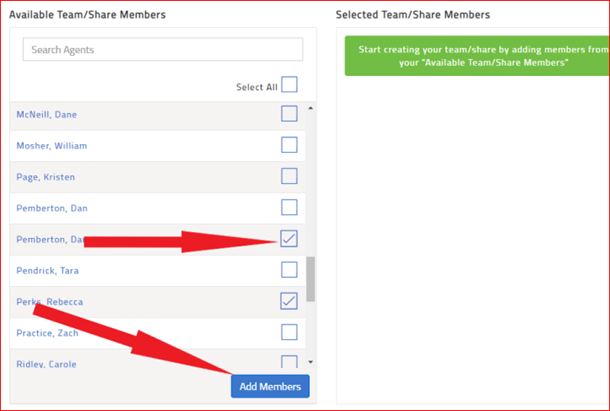 For each member, specify the transaction permissions from one of the following:
Read – Users can only view transactions but cannot change them.
Write – Users can update existing forms in transactions and can add additional forms, contacts, and create signings. They will not see the "Delete" option in their menu bubbles.
Full – User will have full read/write/delete access to your shared transaction.
Once you have given each member a Transaction permission click Save Settings.
You can update these permissions any time by returning to Setup > Teams/Sharing and editing your Share Group.

To share a Transaction, open the transaction you want to share. Select the menu bubbles at the top and select Teams/Share.

From the list of the Teams/Sharing options on the left, select the team to share with. Click the right arrow to add it to the list of teams that will now have access to the transaction. To automatically notify members about shared transactions, check the "Notify assigned users of this team/share" box, then Save.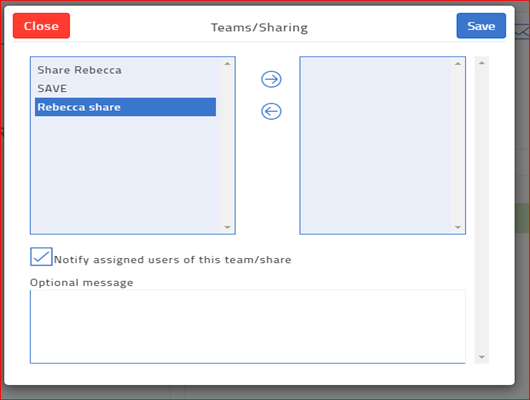 When a Transaction is shared to another agent, they will see "Shared" displayed above the transaction name in the list.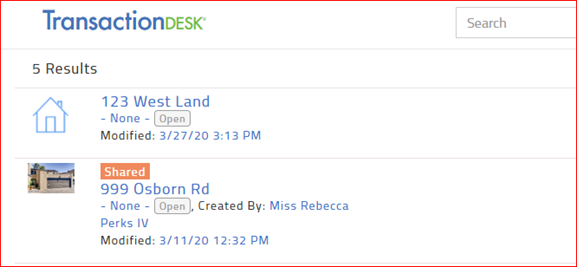 Note: There is no indication on your transaction list to show that you have shared your transaction with a Share Group. You can remove the Share Group from your transaction at any time by returning to the menu bubbles at the top and selecting Teams/Share. Select the group you want to delete and click the left arrow to remove them from the list of teams that have access to the transaction.
---
24 Hour Transaction Desk Support: (800) 668-8768
Business Services Support is available weekdays from 8:00 am to 5:00 pm.
Phone: (480)304-8930 | Toll Free: (866)833-7357
Email: support@aaronline.com
---