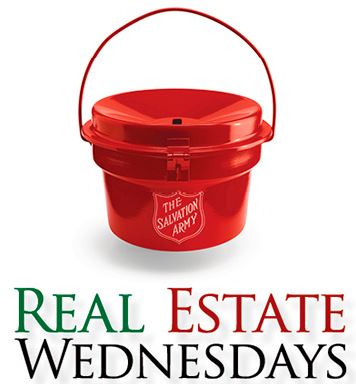 Connect with the community we serve.
The 2019 season presents a unique challenge that comes around every seven years. This year there will be only three Wednesdays (12/4, 12/11, and 12/18) rather than four between Thanksgiving and Christmas. The Army is working on extra kettle locations and we will need to have more ringers.
If you would like more information or you would like to spearhead the effort in your area, please call JoAnn Callaway at 480-596-5751.
The Story
It began in the Spring of 2013 as many great things do, unexpectedly over a quiet lunch between friends.
Super volunteer and member of the Salvation Army's National Advisory Board, Marlene Klotz-Collins, was welcoming Joseph and JoAnn Callaway to the organization's Phoenix Advisory Board.
JoAnn told Marlene how dedicated she and Joseph were to the red kettles at Christmas. Marlene explained to JoAnn that Wednesdays were a challenge when getting volunteers.
"The Army actually has to hire paid workers to ring bells at many of the kettle locations," Marlene said. JoAnn immediately volunteered herself and Joseph, and by dessert she had volunteered the whole home ownership industry.
After months of planning, more than 1,000 real estate agents, title company officers, lenders, and affiliates came together to ring the bells at more than 180 kettle locations throughout Maricopa County. Real Estate Wednesdays was born.
---