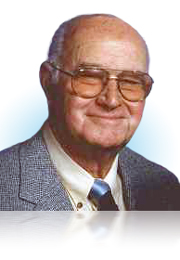 Lowell Fagen, Red Arrow Real Estate, was honored with a "Lifetime Achievement Award" by the Arizona Onsite Wastewater Recycling Association (AzOWRA), at the organization's recent annual meeting in Scottsdale. AzOWRA is a statewide, non-profit group whose primary mission is to develop and present educational programs relating to the needs of all stakeholders having an interest in onsite wastewater systems. This includes homeowners and real estate agents.
Fagen was presented a plaque by AzOWRA officers Suzanne Ehrlich, president-elect and Lou Brown, treasurer. Ehrlich read Lowell's profile statement noting that he was a charter member of AzOWRA and a past director. He was cited as instrumental in producing the Homeowner's Education Program, and developing the first Arizona-oriented Homeowner's Operation and Maintenance manual for onsite systems.
Fagen said of winning the award, "It was greatly appreciated; and an inspiring day for me to be recognized by an organization such as AzOWRA. It was also unexpected because of how and when the award was presented to me, since I was unable to attend AzOWRA's annual meeting when it was first announced. I was also unaware of subsequent behind-the-scenes arrangements cooked up by officers of AzOWRA and my broker. This led to the surprise ceremony held at Red Arrow's Prescott office attended by my associates."
Fagen was further recognized for his years of service and reappointment to ADEQ's State Advisory Committee for Onsite Systems (OWAC). Lowell represents Arizona's real estate community on the 15 member committee comprised of engineers, designers, educators, installers, inspectors, pumpers and county regulators. This advisory group is currently reviewing onsite regulations to develop recommendations to ADEQ for updates and revisions to existing rules and forms.
It was also noted that Lowell initiated and developed an ADRE-approved C/E Course for real estate agents whose practice includes properties served by an onsite system. This course has been a feature of AzOWRA's biennial education conferences.
Congratulations, Lowell!
---