How to Position Your Business for Success in 2013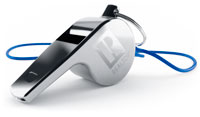 ---
Don't wait until the new year has already begun to make resolutions and refine your business. Put yourself in a position to succeed in 2013 with these tips from some of real estate's best coaches.
THE COACHES

BRIAN BUFFINI
www.buffiniandcompany.com
Entrepreneur, author, motivational trainer and founder of the largest training and coaching company in the real estate industry.

TOM FERRY
www.yourcoach.com
A top trainer, motivator, speaker, New York Times bestselling author, business coach and one of the most connected people in real estate.
www.joeann.com
Master Certified Coach, life-long learner, instructor, REALTOR®, cyber-grandma. Helping people have wildly successful careers and lives they love!

RICH LEVIN
www.FreeCoachingWebinars.com
Over two decades coaching real estate agents to exceptional levels of success, beyond even their own expectations.

DARIN PERSINGER
www.productivityjunkies.com
5000+ hours of one-to-one coaching, sharing secrets of old-school proven marketing methods amplified with new-school technology and tactics.
BERNICE ROSS 
www.RealEstateCoach.com
Speaker, author, nationally syndicated columnist, named "America's Top Real Estate Coach" by Inman News.
What is the most important action agents could take to improve their business this month?
Ask for a Referral. The best and quickest source for a new lead is to get a referral from the client they're currently working with. If you are working with a buyer or seller right now, you can be sure that person is thinking about real estate. They are talking to colleagues at work. They're talking to friends at church and in social settings. Real estate is taking up a large portion of their mindshare, and that is what makes them far more likely to refer you than at any other time in your relationship. But you've got to ask! You must be proactive in letting clients know you are open for business and never too busy to take care of their referrals. Let them know that when they come across people who are thinking about buying or selling a home, you'd be thrilled to follow up and serve their referral. BUFFINI
Mail a Postcard. Send an effective mailing to your sphere of influence. Our clients get huge results by sending a postcard that imprints and strengthens the agent's brand.  It does that because it is strongly branded with the agent's picture and some consistent design elements.  The postcard has houses for sale and sold, calls to action and a message that feels like it is from the agent's voice.  Particularly in the healthy market we see this year (2012), this type of marketing piece will get immediate response.  Sending this regularly is the key to many top agents' success. LEVIN
Reach Out. Go through all of your leads, old emails and database and contact them.  We need inventory.  So the question for all of them is, "With the market the way it is, have you had any thoughts of selling?"  Master 5/5/4. Make five contacts to your past clients and sphere, five new contacts and four lead follow-up contacts every day. Remember, the focus is to schedule an appointment! FERRY
Repeat Your Success. Review your closed transactions for the last six months to see where you are having the greatest success. Be sure to note what activity generated the lead, the location, the price range and the type of property. Next, note if you are attracting a certain type of clients (e.g. young families, retirees, artists, etc.). Look for patterns. To make your business soar, focus your energy on the areas where you are having success and drop the other activities that are not generating leads for you right now. ROSS
What are some proven techniques to help agents stay accountable to their goals?
Put It in Writing. Having written goals is critical. Do a yearly business plan and monitor each month what's working, what's not and what shifts in systems or strategies need to happen. FOSSLAND
Focus on Results. Measure a few simple, intelligent results: initial appointments for the week, sales under contract, listings and income for the month and year to date.  Record and review these daily, which takes less than five minutes. One initial appointment per week will bring an average agent 20 sales for the year.  A common mistake most agents make is to measure activities instead of results.  Activities are things like phone calls, contacts, visits, mailings, emails and open houses. Measuring activities leads to burnout and provides little actionable intelligence for the agent.  Measuring the right results inspires focus and motivation. LEVIN
Answer to a Third Party. We all have the ability to tell ourselves that we are "doing well" or that our excuses aren't really excuses; they're "reasons". Truth is, accountability is a process best administered by others. Once I commit to a coach in any area of my life, that accountability to another person has an energy, a set of expectations and a life all its own. And it's likely that I am going to work to meet those expectations.BUFFINI
What should agents who hate cold calling do?
Never Do Anything You Hate. There are many ways to create results, and the self-discipline to do something that isn't a fit with an agent's personality style only lasts for a little while. An agent who hates cold calling can lead generate in many ways with people they already know, joining groups around activities they love and developing relationships with others who are interested in the same client they are. With technology, there are a lot of opportunities for lead generation, but an agent needs to develop their systems and follow up to capitalize and leverage the opportunities. FOSSLAND
Practice Warm Calling. The first thing to look at is how you are defining cold calling. Calling expireds, FSBOs, divorce attorneys and accountants is not cold calling in my book. That is a warm call. You know that these people could use your service and/or know someone that could use your service. Opening up the phone book and randomly selecting names is cold calling. But it all comes down to understanding marketing. Do you have a target market? Do you know where they hang out online and offline? Do you know the best method to communicate with them to get their attention? Do you know the conversation that is taking place in their mind? Answer those questions and that gives you your marketing strategy.PERSINGER
Build Relationships. The funny thing about cold calling is that not only do agents hate it, but consumers hate it being done to them. I believe agents should build relationships with customers by calling, sending valuable information via mail and email, corresponding through personal notes, and personally interacting with them by popping by with little gift or taking them for coffee. This level of care establishes a wonderful opportunity to ask for referrals and endorsements to their friends and family. Cold calling is a process that's 40 years old and about 20 years past its prime. It's not made for today's modern customer.BUFFINI
What is the most common challenge your clients work on?
Just Do It. Our clients already know what to do. It's getting themselves to do it that's challenging. Once they have identified their strengths, it's merely a process of helping them create a bigger game by expanding on what works the best in their business. ROSS
Master Time Management. Doing a time log, developing a "perfect week schedule" and using a technique like identifying each day the three most important actions that will take them closer to their goals are all tools that help. FOSSLAND
F Is For… It comes down to fear and focus. Fear: What if this doesn't work? What if I lose my money or waste my time? What if this does work? What if I get more leads and business than I can handle? I help my clients overcome that fear. The second thing is focus. We work together to eliminate distractions, stop chasing the shiny objects and start taking consistent, focused action on the essential. PERSINGER
What have you found to be critical characteristics of successful agents?
Build Habits. Habits are the most important characteristic of a successful and secure agent. Habits are hard to establish, but successful agents stick with it until they have a set of daily and weekly ones. Successful agents also take responsibility. When something goes right, they are proud.  When something goes wrong, they look to what they could do differently. LEVIN
Give Back. The top agents have a written business plan, they regularly prospect for business (normally at least 10-15 hours per week), and they are involved in giving back to their community. Approximately 70% of the agents interviewed in Billion Dollar Agent Lessons Learned noted that community involvement was a primary motivator for the work they do. ROSS
Keep It Simple. The most successful agents seem to be consistent and simple. They consistently show up every day and do the core activities that generate business. They consistently follow up on leads and consistently stay on top of transactions until closing. They also are about making their systems, routine and business simple. People cannot live in complexity for very long. And when things get complex, people change the direction or approach. When you live in simplicity, you can stay in that groove long term. PERSINGER
Love the Hunt. The beauty of real estate is that so many different personalities and styles figure out a way to be successful.  That said, some common traits include self-motivation, competitiveness, a passion for helping clients and a love for the hunt! FERRY
HOW TO FIND A COACH WHO'S RIGHT FOR YOU
Time and again, the coaches interviewed for this story mentioned that trust is at the core of the agent-coach relationship. Keep looking until you find the person that you really trust. Here are a few more tips to help you in your search:
"Everyone is different, and each person needs to find a coach who understands and appreciates their core values and can help bring out the best in them," says Joeann Fossland. "Plus, the agent needs to be coach-able, willing to stretch, try on different approaches and take on the responsibility of their own success."
"Ask where they received their training," advises Bernice Ross. "A professionally trained coach will be a graduate of a coach training institution that has been accredited by the International Coach Federation (ICF)."
"An excellent coach guides the agent to make breakthroughs: in their work, in their habits and in their own personal barriers," reports Rich Levin. "This requires a set ofhigh-level skills far beyond simply holding an agent accountable to a given set of tasks.  As you interview the coach and three to five references, look for this level of skills."
"Anyone can call themselves a coach," notes Fossland. "Many are teaching training systems rather than individualizing to the needs of the client. There is a difference between training (learning someone's system and/or accountability to a system) and coaching (which is a co-creation of the client and the coach). Both are useful, but it isn't the same thing."
"As much time as I spend with my clients, they still know their strengths, their market, their clients and their sphere better than I do," emphasizes Darin Persinger. "Some of the best things come from me pushing a client outside their comfort zone, and then they push back to get the idea and strategy back inside their core strengths and specific market. It's a partnership."
---